My stuff is in my new house! Since Tuesday I have been unpacking, meeting with maintenance people, and carrying groceries/supplies by foot as I have no car yet.
All my tea things are gathered in the family room, ready to unpack. I have not yet unpacked anything as my shelving isn't put together yet.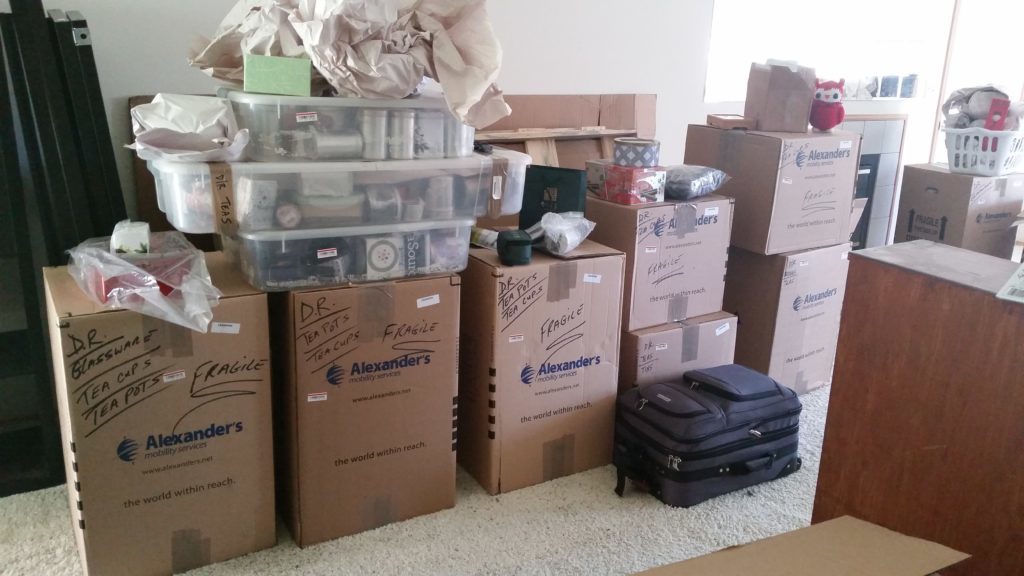 Yeah, that is a lot of tea stuff. That is almost 100% tea stuff in those 7 boxes, 3 under bed plastic tubs, assorted tins, bags, wrapped stuff, and puer in a jammed carry-on sized suitcase. This isn't counting the Tea Owls of course, they are in the living room observing the new food dehydrator I got as a house warming gift.
So far I've been making do with a new tea pot I purchased, a beehouse one, the kettle I brought with me on the plane, whatever western style/tea bags I find on the top of one of the boxes, and drinking on the patio. The only place I can eat or drink sitting is on the patio, we have no chairs, and my kitchen is a cluttered small space.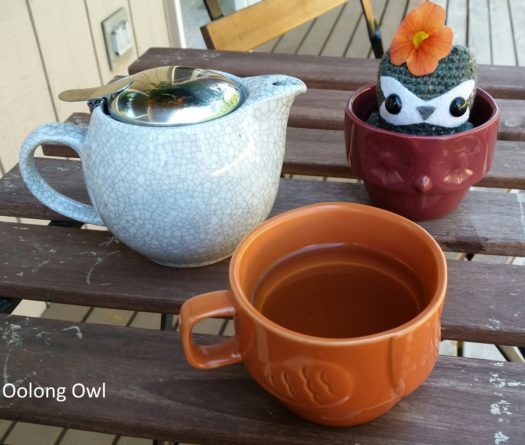 I got dreams of a tea bar in the family room (which is technically a second kitchen), but that will have to happen after the main kitchen remodel. I got a great walk in closet for my tea stash, I just need to clean it out and build the shelves. SOOON!