Over the last few weeks I've been feeling under the weather with health issues. Worrying about upcoming medical insurance changes doesn't help with the stress either. My response has been to camp in front of my computer with giant tea mugs, knitting, and World of Warcraft adventures. That said, my neglected owl house has been a disaster of messes – feathers, paper, boxes, fur, and dishes everywhere. My tea area is covered in a mound of tea pots, dirty cups, samples, tea books, and handouts.
In a moment of "I'm going to get stuff done!" mood, I cleaned up my tea area to start a good tea session to power myself through cleaning the rest of the house. My tea table is a pull out tray style. I always dry the top after each use as well as empty the plastic tray often to avoid a repeat of this:
I had some leaves stuck in between the slats of the tea table, so I decided to take the whole table to the sink to give a rinse. I discovered HORROR! MOLD MOLD MOLD underneath my tea table. I don't have to actual full on fuzz photos as I screamed a bunch and went in with a scrub brush with bleach.
Most of the mold fuzz was where the plastic tray slides in and out. There was also mold spreading from the slides and across the slats underneath. Here's what photos I took right after the first round of cleaning.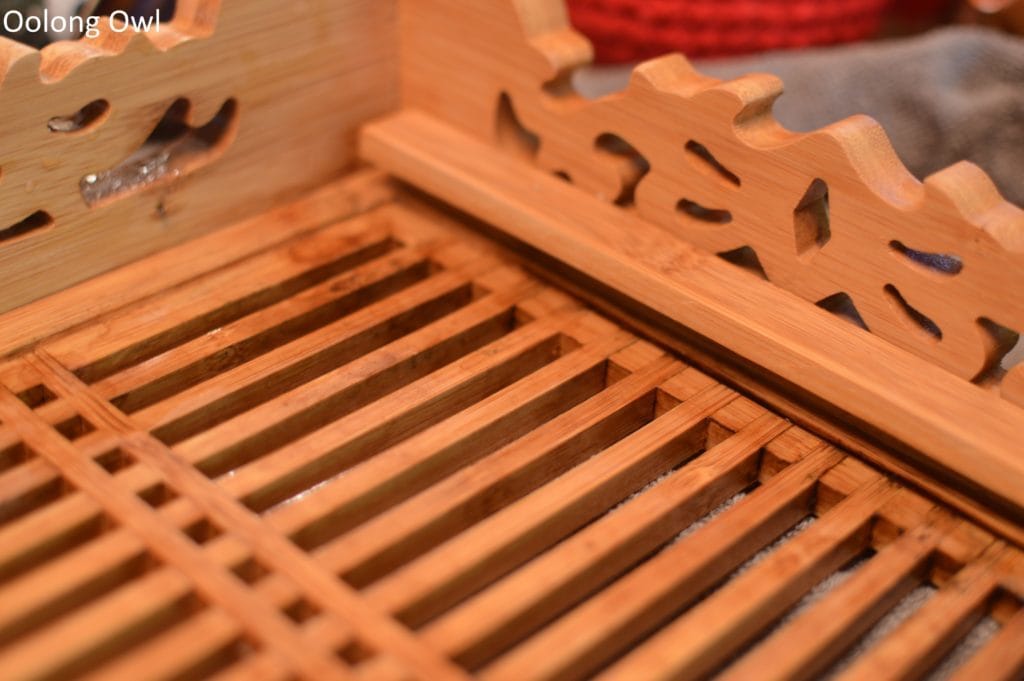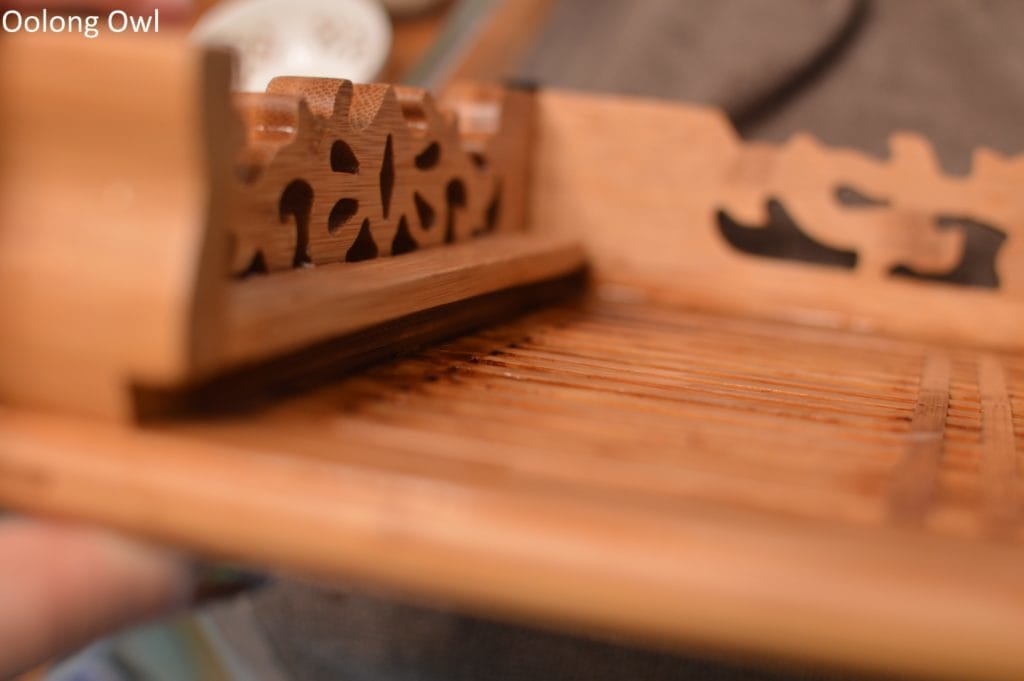 The back corners were especially bad. Those black spots were still a bit of mold present to give you an idea of the infestation.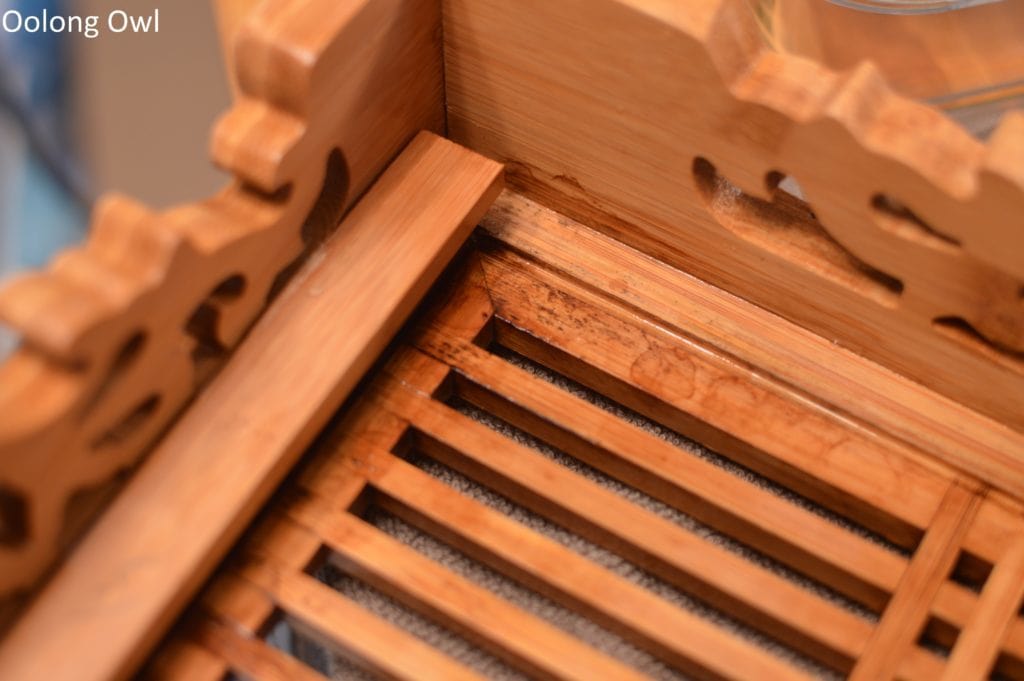 I talked to a few fellow Seattle tea people and apparently this happens to them too. My house has been cold and humid (60F's with up to 70% humidity) which doesn't help if I got a tea table with a bit of a damp underside, or resting with a damp, yet empty, spill tray. There was no mold at all anywhere on the plastic tray.
Lesson for tea drinking in Seattle (or other humid climates)
Thoroughly dry your tea table after each session.
Be sure to check and clean underneath your tea table.
Switch to a nonporous tea table like steel/stone.
All clean!