I purchased this really cool looking travel tea tumbler, T Free Hourglass from ZenTeaLife.com. Zen Teas is an online tea seller based in the Vancouver, BC Canada area! (I'm a sucker for Vancouver tea sellers – since it's my home town!).
When I saw this tea tumbler on Zen Tea's website I was IN LOVE! It's slim, sexy, unique, and functional.
Anyways, Zen Tea had a sale, and I jumped on it ordering the tumbler. I had a hard time deciding which colour to get – I loved all three and thought they all looked good, but I went with the green one in the end.
Edit: turns out you can also get this tea tumbler on amazon.com!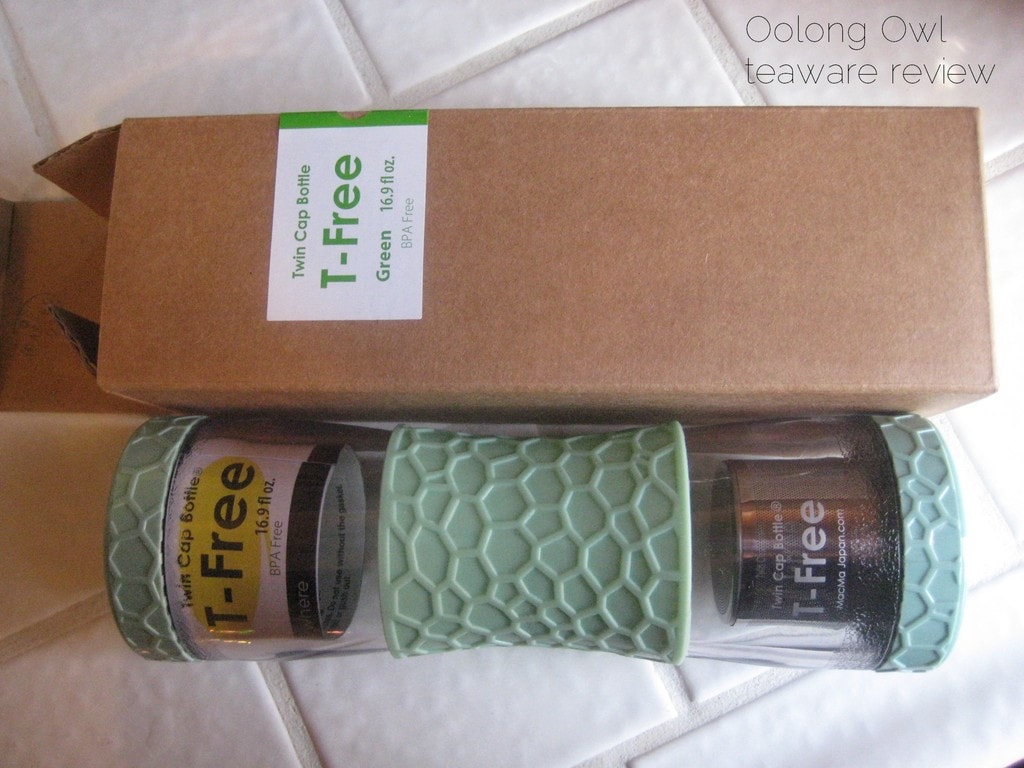 How does this tumbler work?
Here's the video from Zen Tea's site

Out of the package, the tumbler is very solid and feels durable. The caps screw on tightly with ease and the filter naturally fits in without jiggling around. FYI, the filter works on both ends.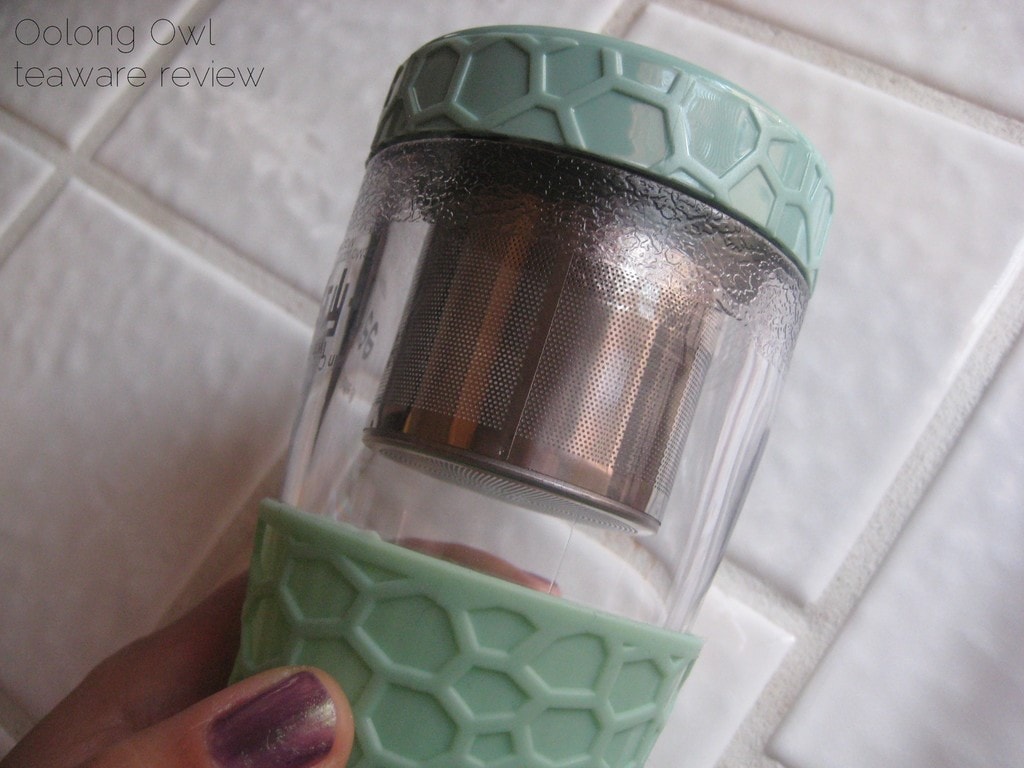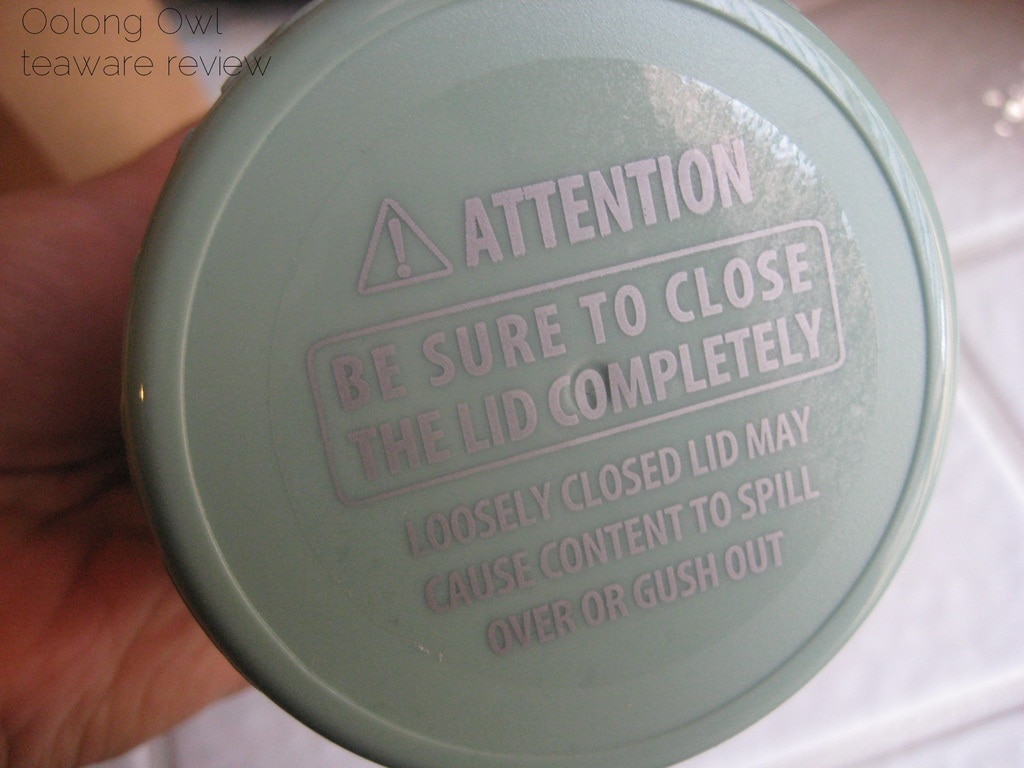 No doubt. It would be a very tragic tea accident if one didn't completely close both lids!
The instructions were pretty standard, but also had one surprising warning- No boiling water. With that said, for hot tea you'll be using mostly whites and greens. Looking more into the instructions, the body is for 230F, so yeah, I can see super heated water could mess with the tumbler.
So, let's give this tumbler a test run!
I decided to use a white (Steep City's Ginger Zinger) for this experiment.
I loaded my tea, 2 generous teaspoons into the filter. I'm a little worried there isn't much room here, but we'll see.
After that, I flipped the tumbler over introduced 175F water. The T Free holds 16oz right under the screw part on the lid. I opted a bit less for  12oz of tea.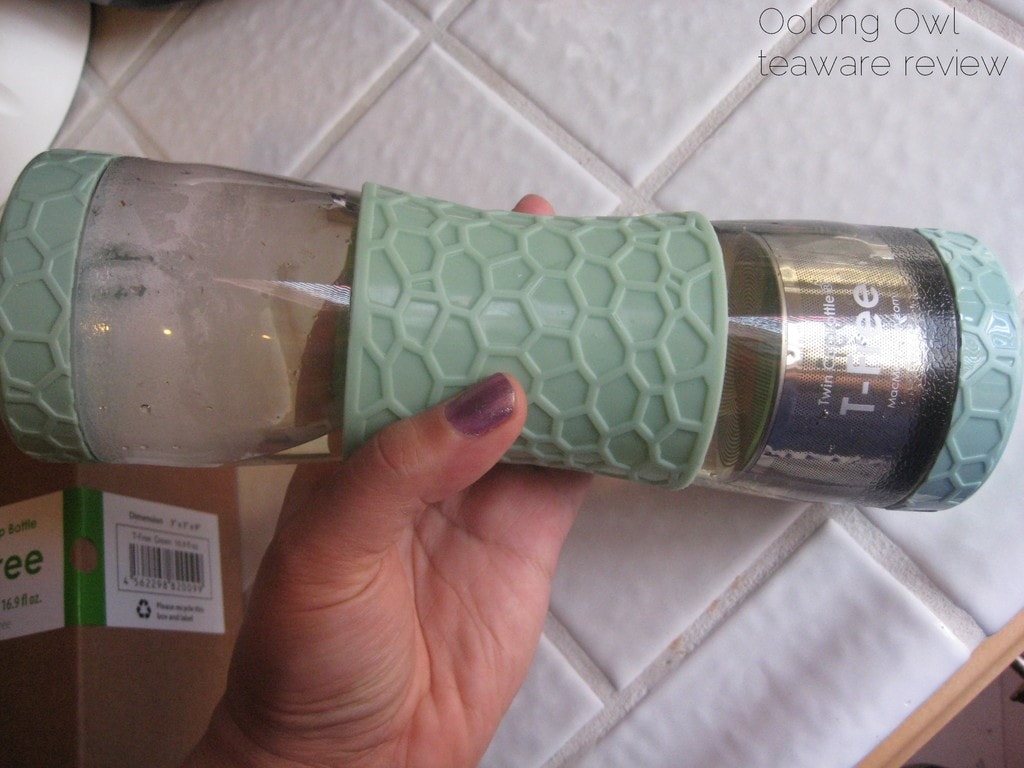 Steep! Do a dance! Take pictures of your tea tumbler. Obsessively check twitter for tea sales.
After my 2 minutes, I flipped the tumbler over to the filter side and unscrewed the cap.
I noticed the tumbler was warm to the touch – not burning fingers warm, but pleasantly warm. The non-slip silicone handle part isn't as hot as the body. Though, this is with 175F tea – dancing around 200F might be another story.
Inside, my steeped tea looked happy to have that steeping, with some room to spare. Phew! Though I imagine doing the whole 16 oz tea's worth with a full leaf tea would be pretty tight! However, I do wish this filter was a little bigger and longer for more tea leaf room.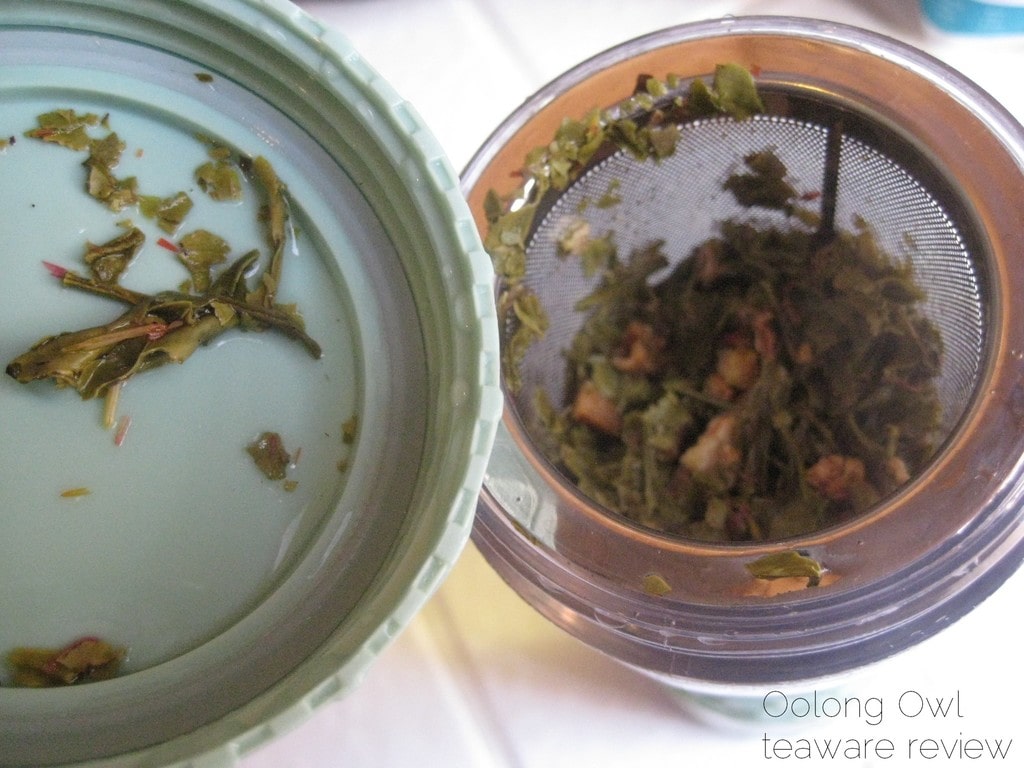 Though, annoyingly the filter was HOT! I'm not super sensitive to hot, but I was able to pick out the filter and remove it, but I needed to do it quickly. I used the top cap to rest the filter on.
The filter does a perfect job, though some leaf could be stuck to the edges of the rim and the cap if you use a 16oz worth of tea.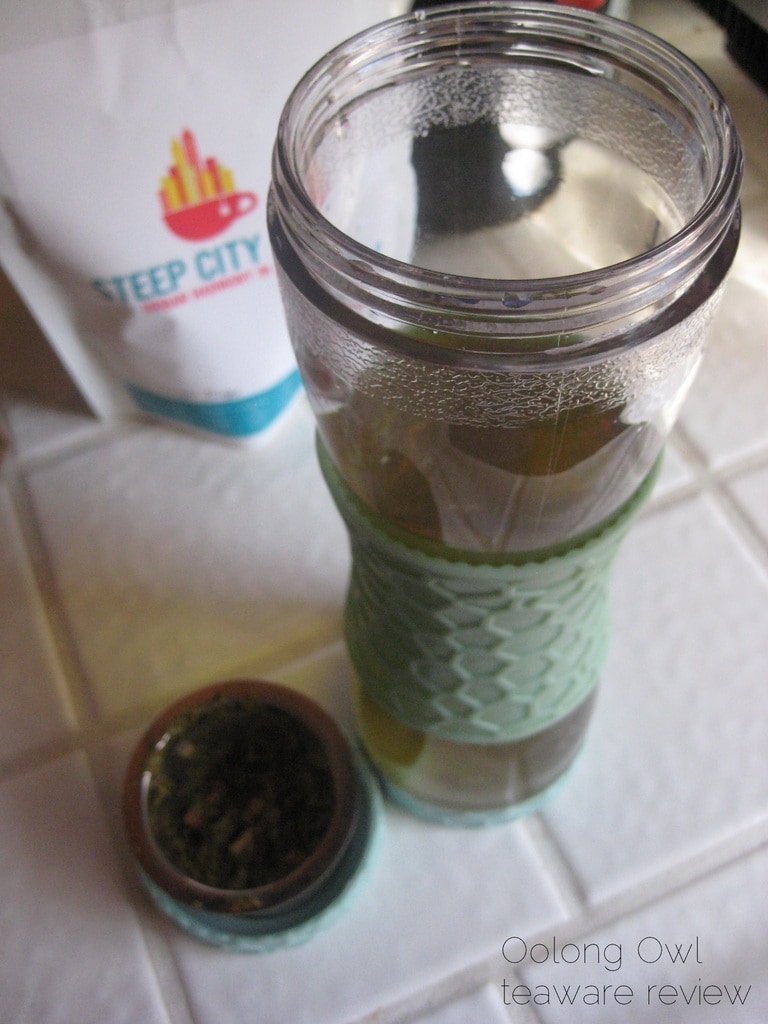 The result? Good tea. Best part? NO LEAKS! I was a little scared of leaks since there's two ends to this tumbler plus the multiple warnings of "Make sure caps are screwed tight!"
~~~~~~~~~~~~~~~~~~~~~~~~~~~~~~~~~~~~~~
So I did another test run – this time with a pu'erh blend at 200F. Doing a wash was very easy. Just pour a bit of water, swirl, and pour out. I steeped for just over a minute. Removing the filter was very hot! The tumbler is much hotter to hold, I'd want to put it down after a minute or so. Though, I left the cap off to cool and after around 7 minutes it was fine to hold.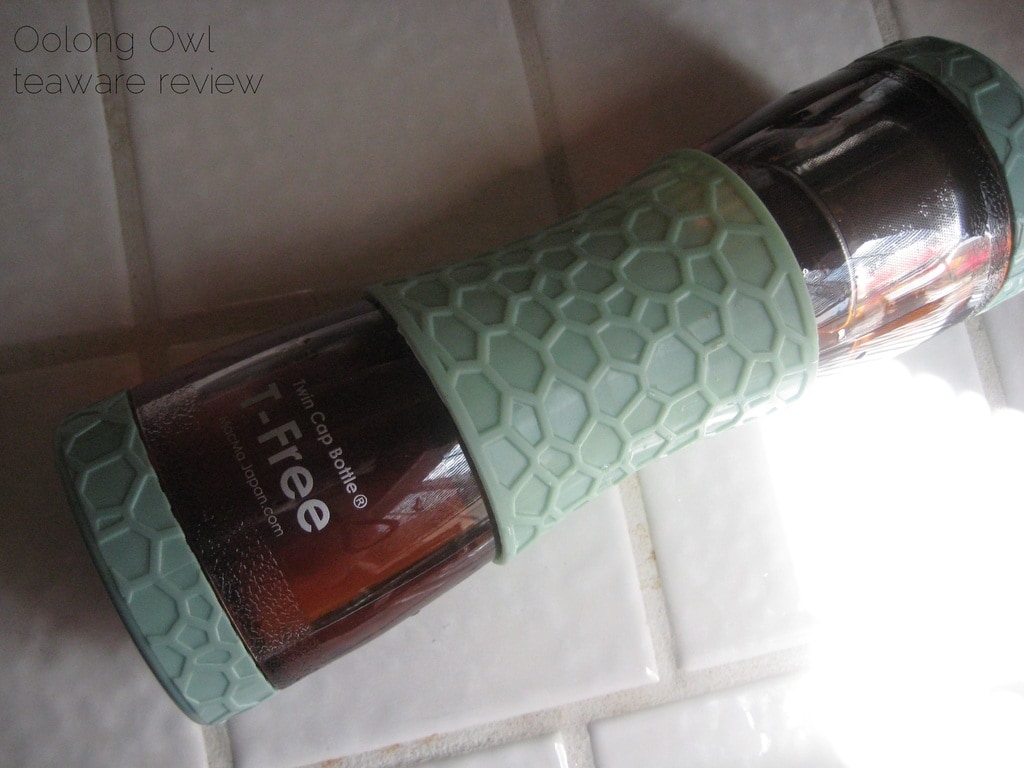 With that said, I don't think I'd steep a 200F tea in this tumbler again – too hot for me. 175F turned out much better!
~~~~~~~~~~~~~~~~~~~~~~~~~~~~~~~~~~~~~~
This T Free Hourglass Travel Tea Tumbler really shines for iced and cold steeped teas. I found it super easy and easier to control.
COLD STEEP = Put tea in filter. Screw on top. Flip over, fill with water. Refrigerate. Done. It is easy to check the strength of the tea, and if is done, just remove the filter with the tea leaves in it. BAM!
Using this tea tumbler is now my favorite way to make cold steeps! I usually use a tea tumbler that has mesh on the top, or a jar and I have to strain out the leaves. With this T Free tumbler, I can take out the tea leaves whenever I want, and drink the cold steep the next day without it being over steeped.
~~~~~~~~~~~~~~~~~~~~~~~~~~~~~~~~~~~~~~
ICED
1. Add tea. Screw on cap. (Steep City Tea's Blushing Geisha pictured here)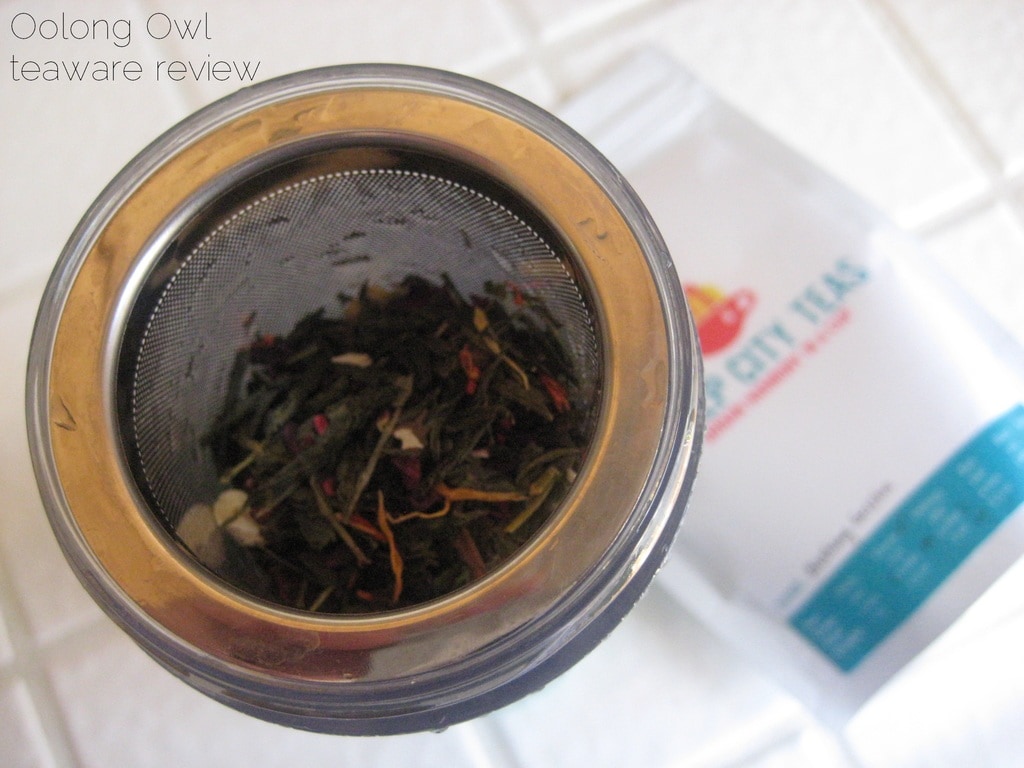 2. Flip over, add sugar (if desired)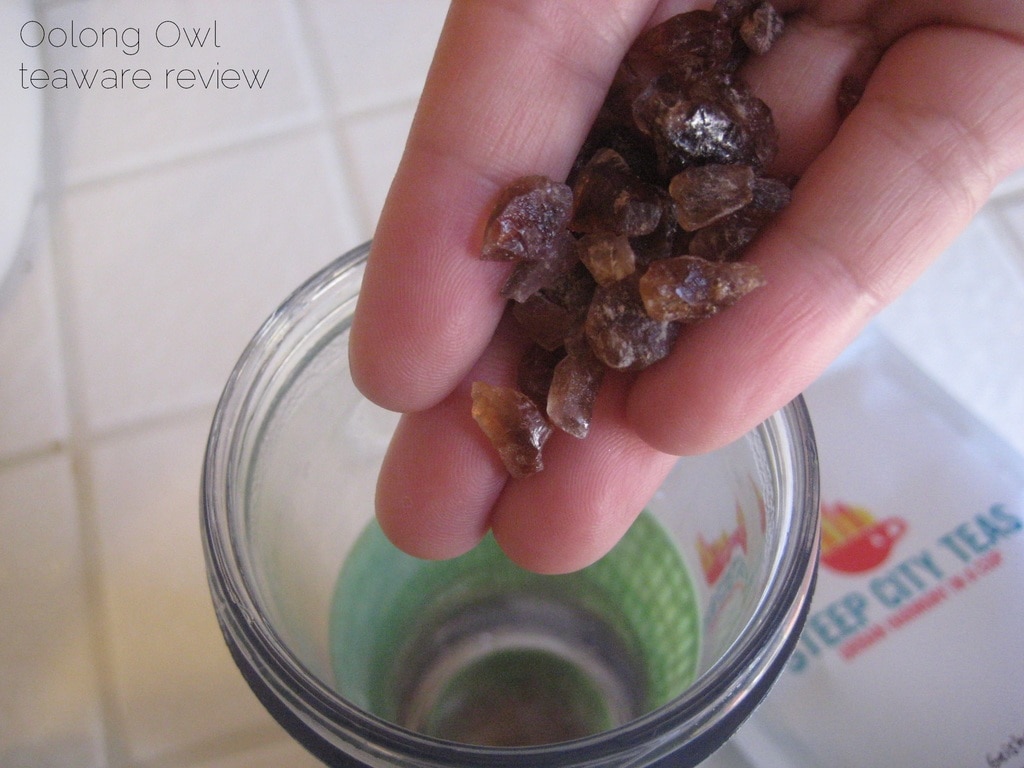 3. Add hot water to cover the filter.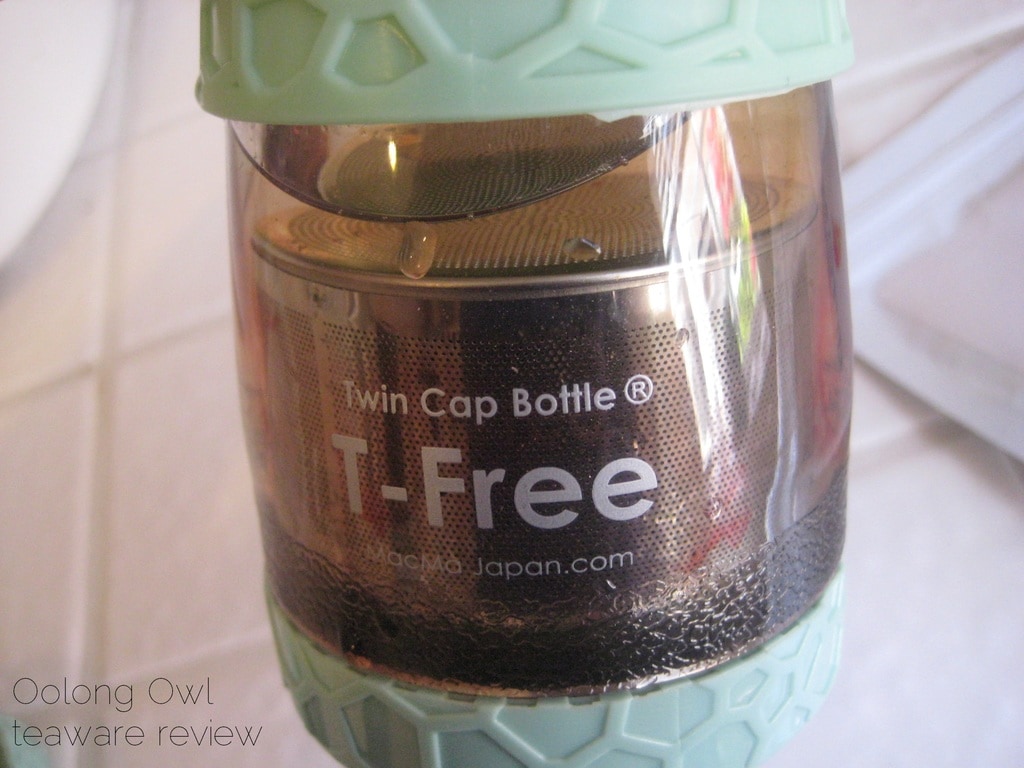 4. Steep away!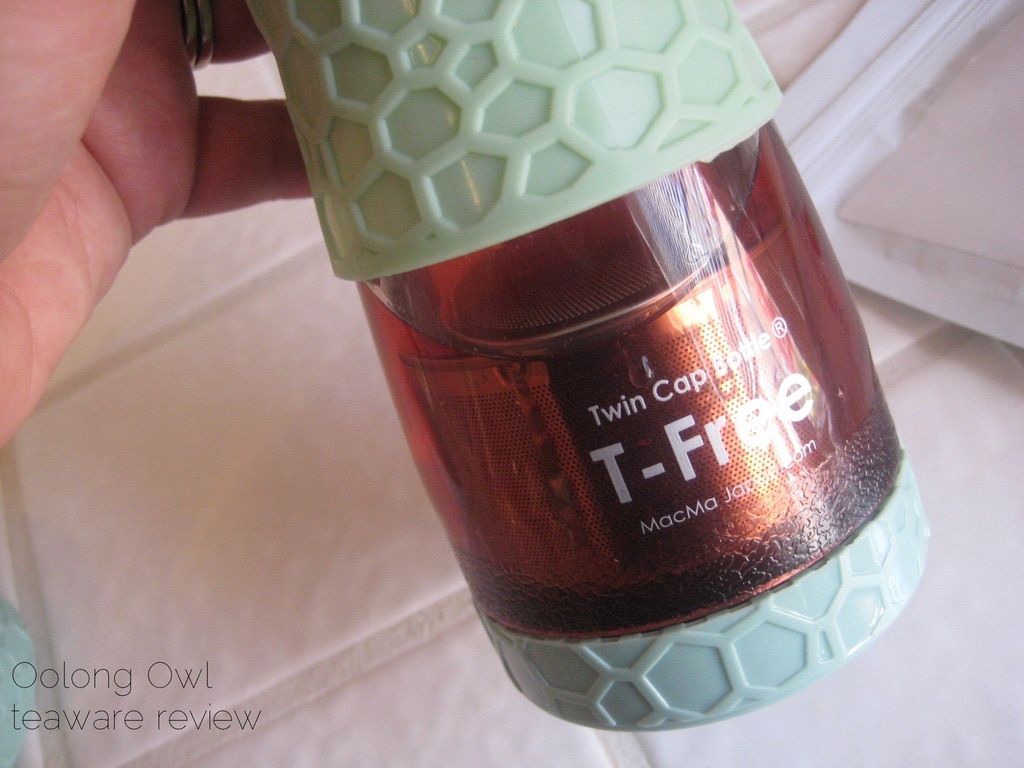 5. Remove tea leaves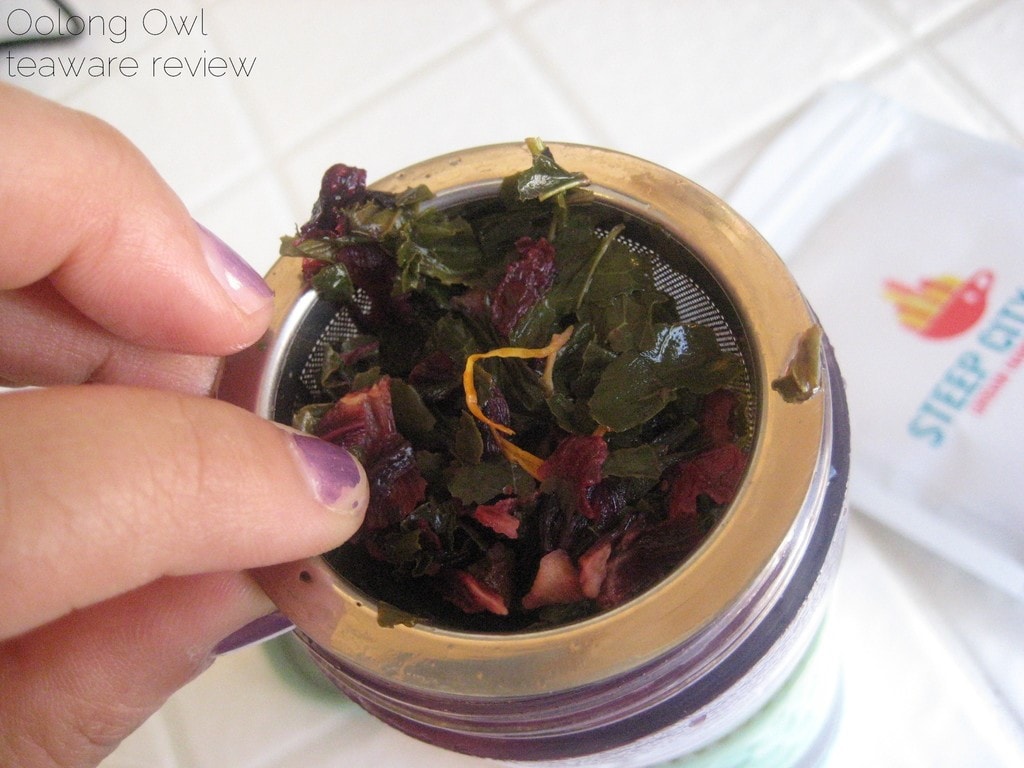 6. Fill the tumbler with ice and extras (such as lemon, more sweetener)
DONE! Drink all the tea!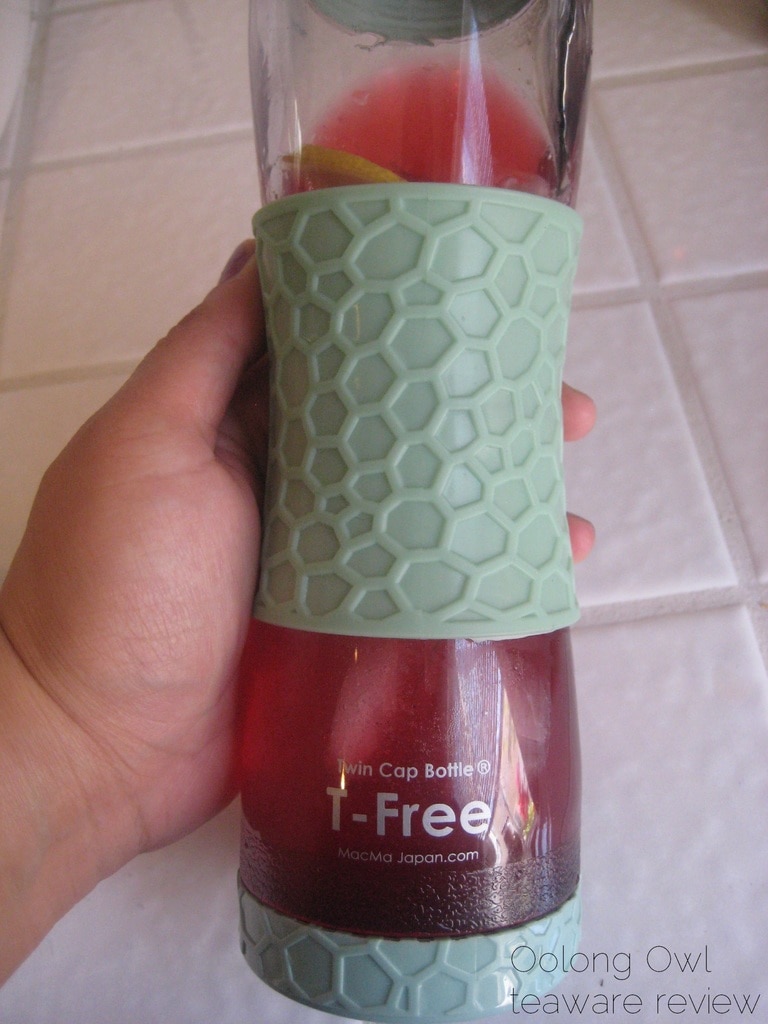 ~~~~~~~~~~~~~~~~~~~~~~~~~~~~~~~~~~~~~~
In the end, I love my T Free Hourglass! It's a very functional and easy to use travel tumbler! It is excellent with 200F or less teas, cold steeped and iced teas!
T Free Hourglass cons is it can be hot to the touch, the filter is on the small end, and is not recommended to use with boiling water. Snag on at ZenTeaLife (Canadian seller) or on Amazon.com!