More matcha, what else is new here at Oolong Owl? I got so much matcha here, but I end up drinking it at least 4 times a week so at least I'm getting through it all. Today's review is from My Matcha Life. They sell on their site, but also on Amazon. I know you guys love Amazon for tea since you can use those amazon gift cards.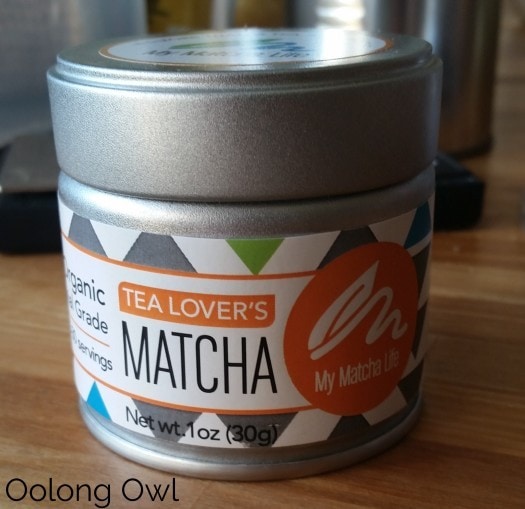 My Matcha Life has a few different matchas, this one is the Tea Lover's Organic Ceremonial Matcha, but they also have a culinary and a latte grade matcha. On the My Matcha Life website product listing, the description is pretty neutral, though the Amazon listing goes into health benefits that I never get and matcha seriously owes me hazard pay.
Packaging and Dry Leaf
Nice tin design for My Matcha Life. I do like matcha in tins, I find them more fresh and more optimal for storage than reaching into a bag and getting a green fist. Transferring matcha into a tin is also a messy ordeal.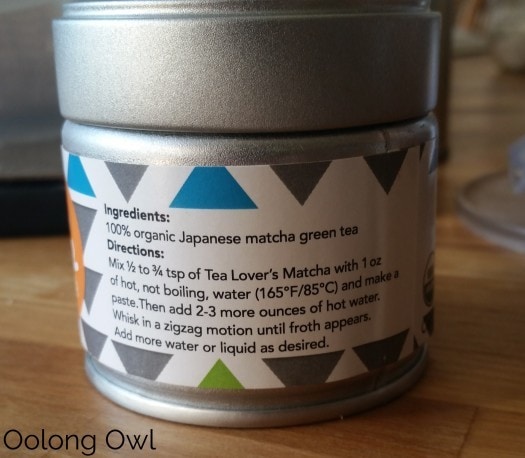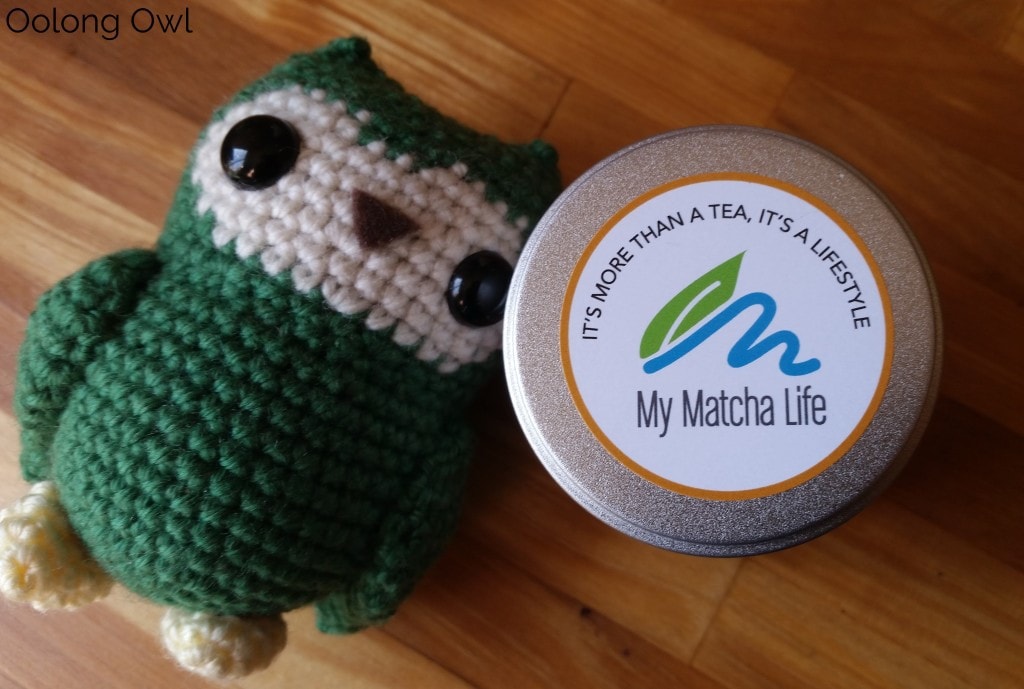 A pull tab lid, nice!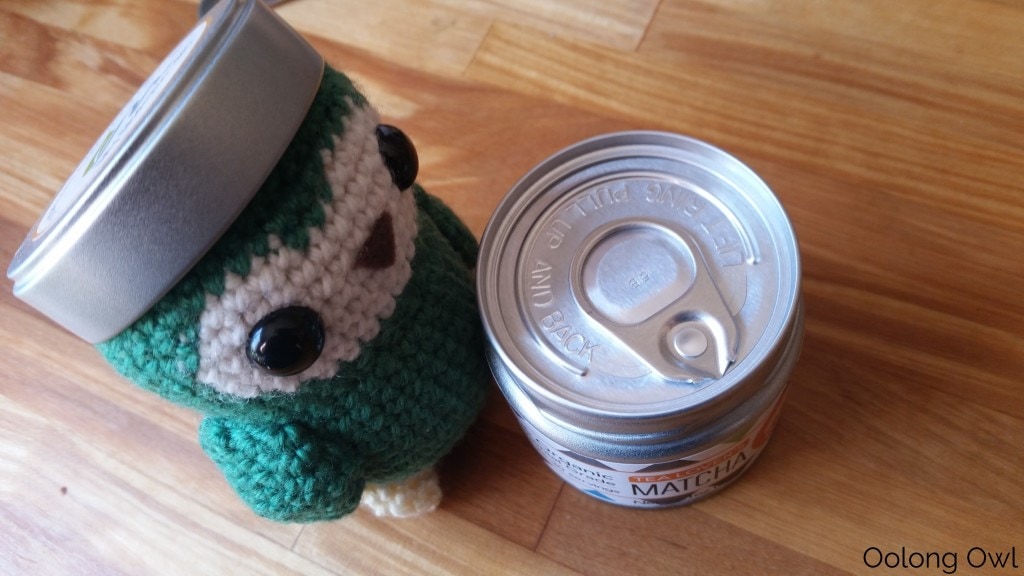 The matcha powder is a vibrant green colour with a lush green, and naturally sweet fresh scent.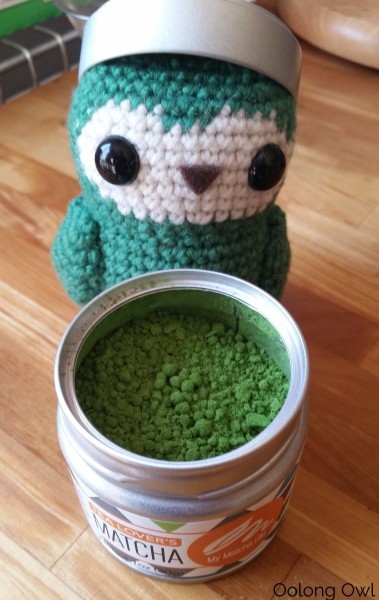 Matcha Preparation
I used 3 grams of matcha, and around 1 cup of 160F/71C water. I tried to sift the matcha and it fell through the sifter. Nice and light!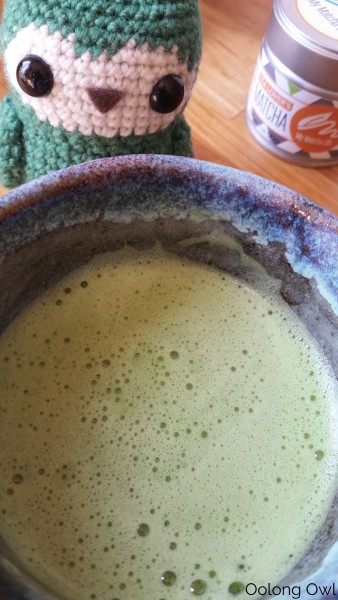 The matcha whisked up pretty foamy. I ran my finger though the foam and got a thin spot, but otherwise pretty good.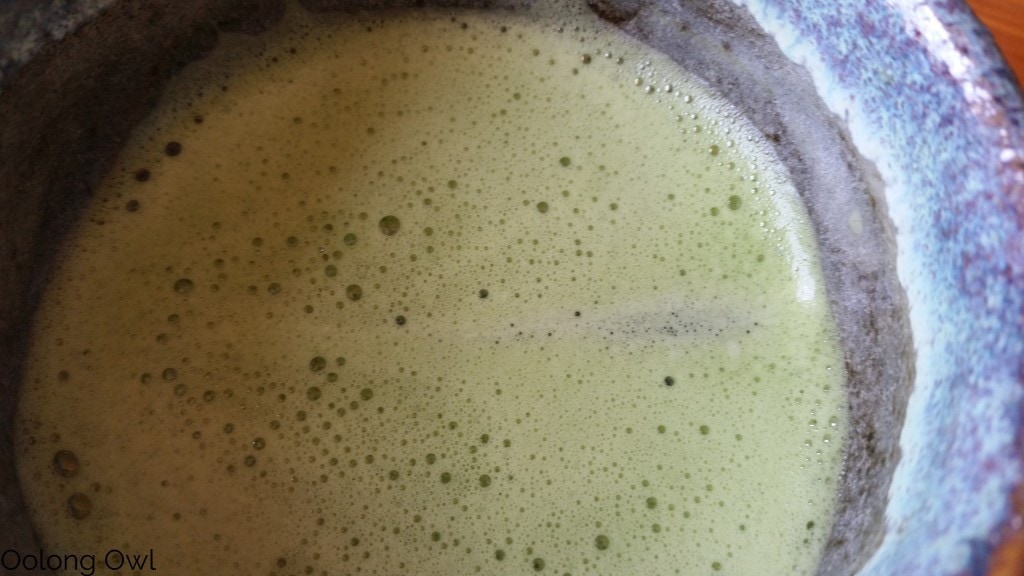 Tasting of My Matcha Life's Tea Lovers Organic Ceremonial Matcha
Tea Lover's Organic Ceremonial Matcha smells good, like fresh white rice with toasted crust on the bottom.
The matcha sips in sweet with notes of marine, kelp, grassy and nutty with a creamy and sweet mouth aftertaste. Overall very fresh tasting and a good balance of notes. My Matcha Life's Tea Lover's Matcha is not the sweetest matcha I've had but a good balance of marine, sweet and nutty.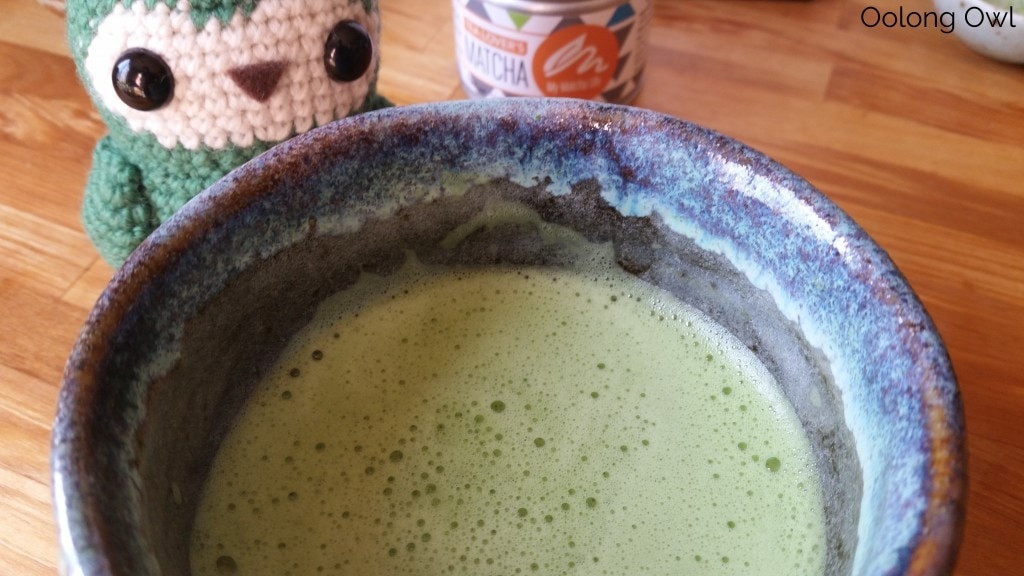 Comments
My Matcha Life's Tea Lover's Organic Ceremonial Matcha is a delicious matcha that isn't too marine, but also has notes of sweet, nuts and grass. I dig the balance of this one, so if you want a good tasting Japanese matcha that doesn't taste too marine you will dig this one.
This matcha is so far one of the better tasting organic matchas I've had. From the huge matcha comparisons I did, many of the organic matchas were not as good as their non-organic counterparts, so if you prefer your tea organic, Tea Lover's Organic Ceremonial Matcha would be optimal for you.
Tea Lover's Organic Ceremonial Matcha is on the more expensive side, right now $28.49 on Amazon. There's some excellent matchas in the $25 range, so fierce competition here. However, if I'm reading it right there is a 25% off promo on Amazon, as well as volume discount promo codes. 25% off is a great deal for this quality of matcha.
(tea provided for review, amazon affiliate links)