Bitterleaf Tea's teaware moves fast. It seems like they only have a piece or two of each variant of their product listing. Once that mass email gets sent out, the teaware disappears. I've had tea pets disappear out of my cart in less than an hour. That said, heck is Owl gonna talk about a teapot that obviously you can't get your hands on? Because I like this teapot.
This is the Bitterleaf Tea's Sugarbomb Left-handed Kyusu teapot. It is 90ml.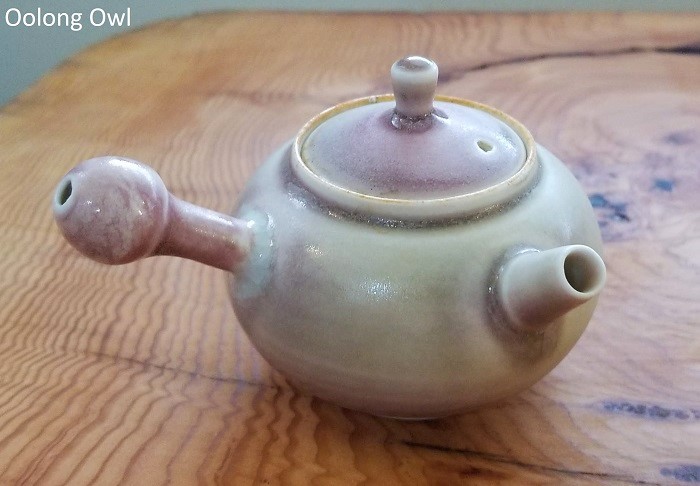 Regular readers might know that I am left-handed. I will buy anything left handed because they are rare finds that always will make my life easier. Kyusu very much applies as I find the right-handed ones awkward to use, with a couple of instances when I poured off my tea table. The exception to this rule is if the kyusu is teeny, like the 70ml Pocket Pipe Kyusu from Teaware.house. I can get away with pouring it weird since it is small and light.
The glaze on the Bitterleaf Tea's Sugarbomb Kyusu it is interesting. There are some matte spots in the lighter parts. The darker pink areas have an ice crackle looking like shattered candy.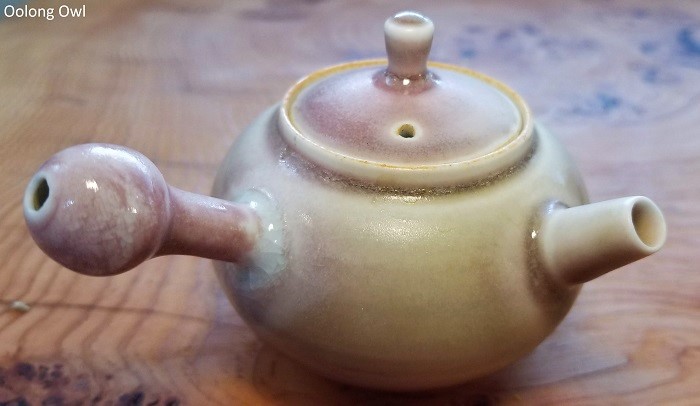 I used the Sugarbomb left-handed kyusu a number of times now and I am starting to see a bit of staining. Oh, this teapot will be lovely in a year or two. I found it pretty flexible with use with most teas in terms of shape and interior glaze. The pour is around 7 seconds.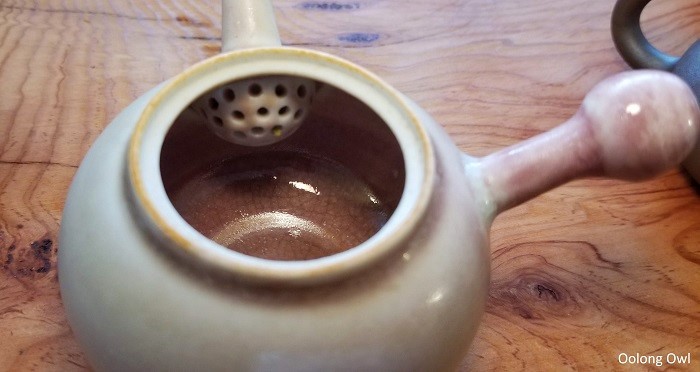 The con of this pot is the handle which is on the small and slippery side. I've gotten a few ouchies as my hand will touch the pot while pouring. There are probably better ways to hold this teapot, but I have annoyingly small hands that can't find a better way. The handle also has the shiny glaze on it, which makes it slippery if there is any steam or water contact.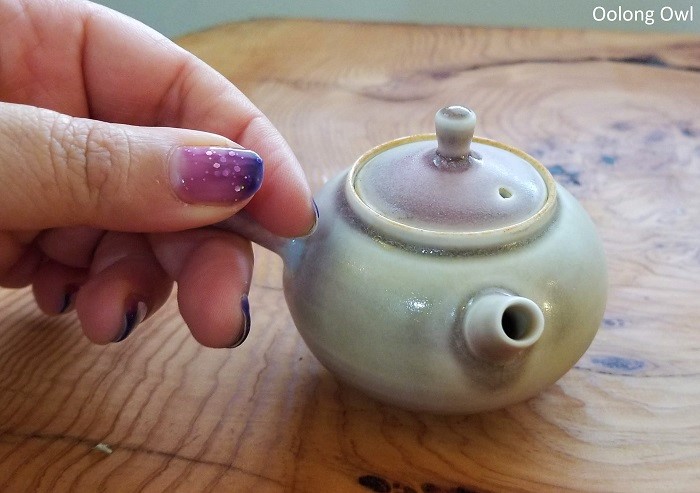 I keep going back and forth whether I want a second one, but either way, I am happy to purchase more teaware from Bitterleaf Tea.