Besides checking out the local tea and yarn shops, when I'm in a new area I like to try the ice cream. I found it interesting how ice cream differs between countries and states – Utah being the most crazy with lots of great local ice cream and ice cream sections in the supermarket 2-3 times bigger than ones in Southern California! When checking out the Seattle ice cream, I discovered lots of coffee ice cream (bleh), Marionberry and how Tilliamok ice cream is crazy good. They also have lots of pint sized ice creams from smaller companies with really neat flavors.
I spotted Full Tilt Ice cream in 2 different grocery stores here in Seattle – PCC and Metropolitan. It caught my eye as I used to work for a poker company with the same name. I didn't cave as my husband wouldn't share the ice cream with me, nor did I have freezer access as I was staying at an airbnb. When I was visiting Phoenix Tea Shop the shop clerk mentioned that the Full Tile Thai Iced Tea ice cream is amazing and I need to try it. After that encounter, I decided to buy a pint and eat it for lunch.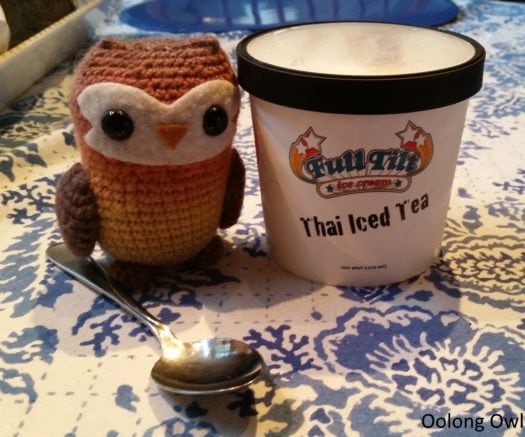 Yes, that looks good. Actual tea in this ice cream and not many ingredients!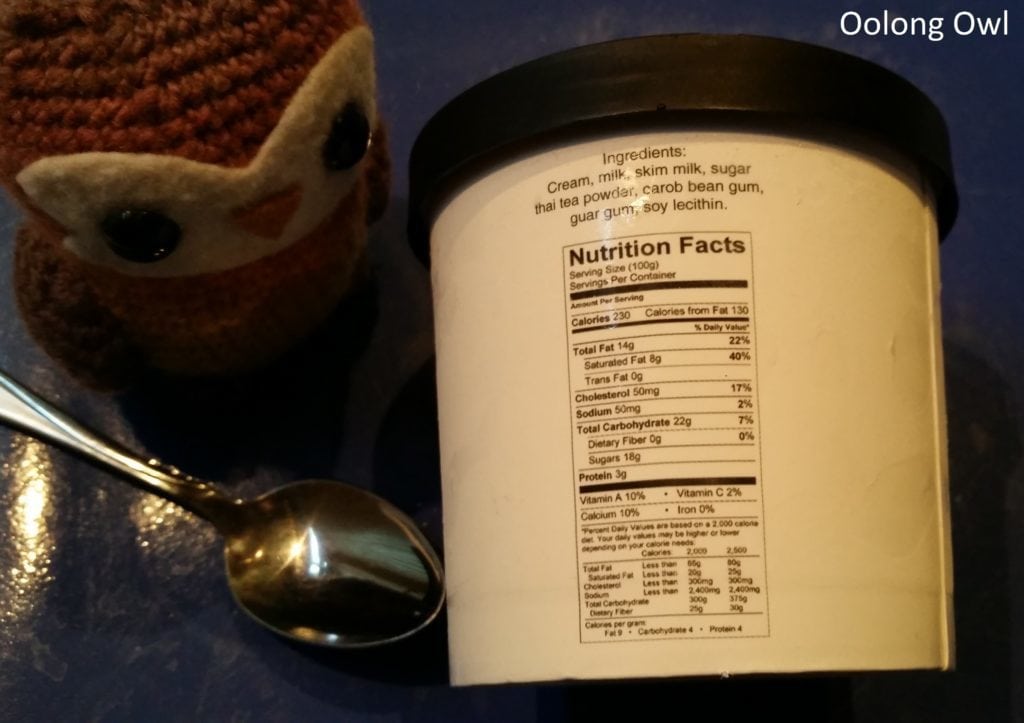 That colour – it's so orange, just like Thai Iced tea. I can feel my lactose sensitivity stirring in my bowels.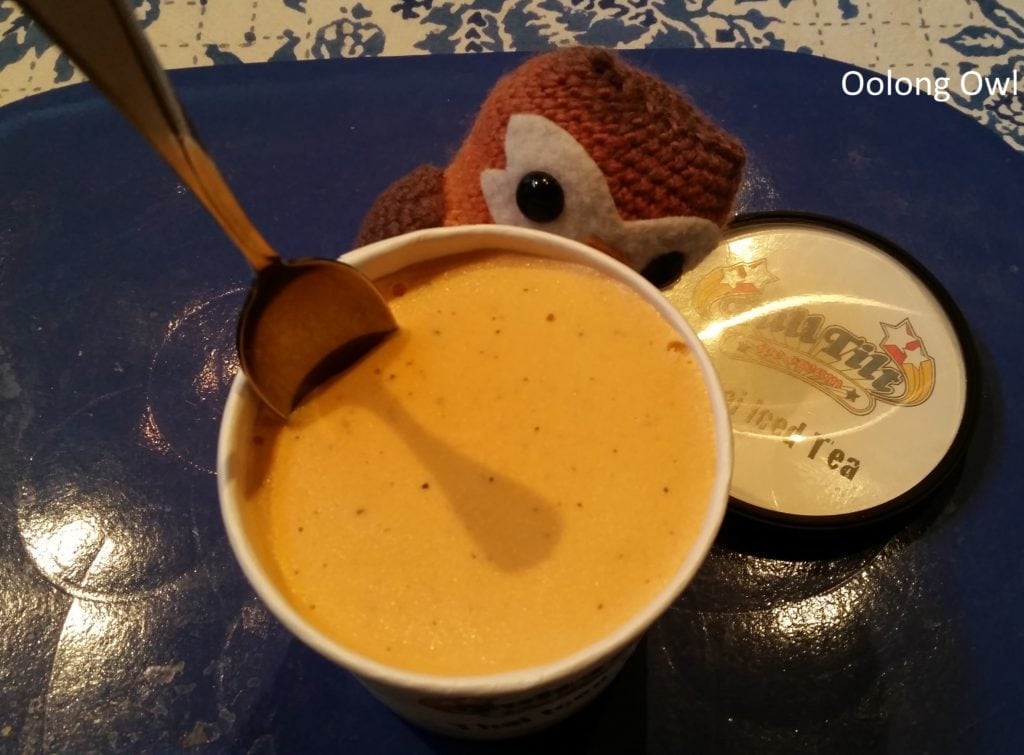 Tasting of Full Tilt's Thai Iced Tea Ice Cream
Oh my! This ice cream tastes just like Thai Iced tea. I can even taste the black tea and spices (cardamon, anise) along with that thick condensed milk flavor. However, this is a bit more creamy as it is ice cream, however no doubt blind folded you would be able to identify this as Thai Iced tea! This ice cream is so delicious and amazing. How have I lived without this? All I need is some boba on top and life is complete – the ultimate dessert.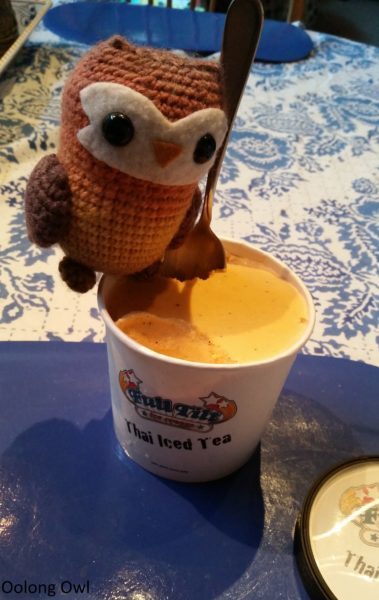 If you are in Seattle or come across this ice cream – buy it! It appears they have retail locations too with vintage pinball machines. I might have to trek out to the one. I found another flavor, but that'll be another post. Eating 2 pints of ice cream in a day would be pretty bad.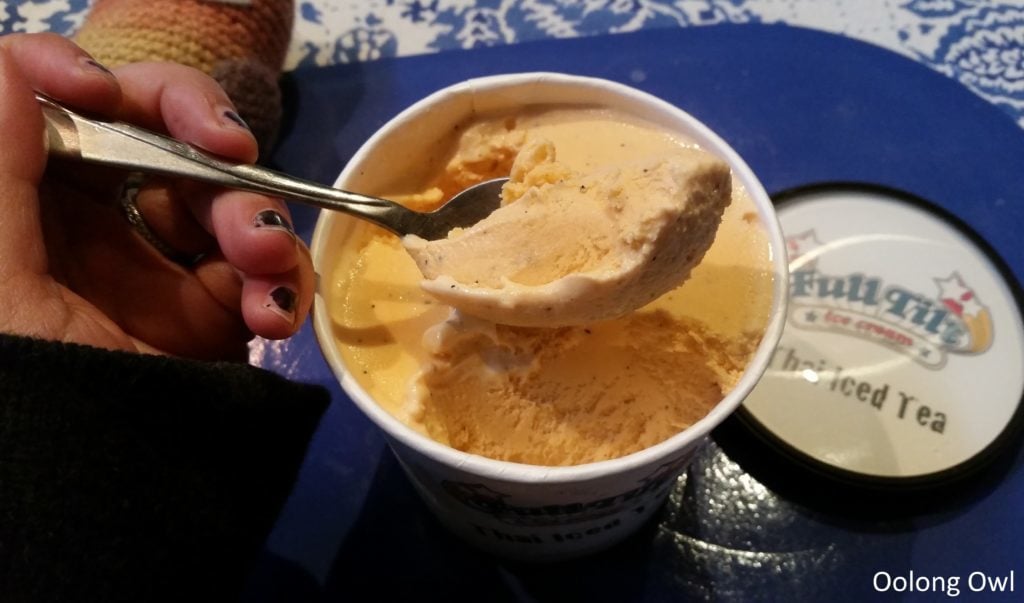 Swoon. Hello lol fat.