Today's tea review is of a collection of fancy teas! The Tea Spot Connoisseur Collection contains samples of four luxury teas – Organic Black Pearls, Golden Pu'er, 88th Night (shincha), and Organic Silver Needle White. This collection is quite interesting as you get a wide range of teas from pu'er to white, rarely do you see pu'er thrown in a collection like this. The Connoisseur Collection is true to the name as it is an expert line up of teas. The Tea Spot also sells the teas individually.
The Tea Spot Connoisseur Collection comes in a set of four little tea tins. Looking on their site, you save about $6 buying the set than the teas individually.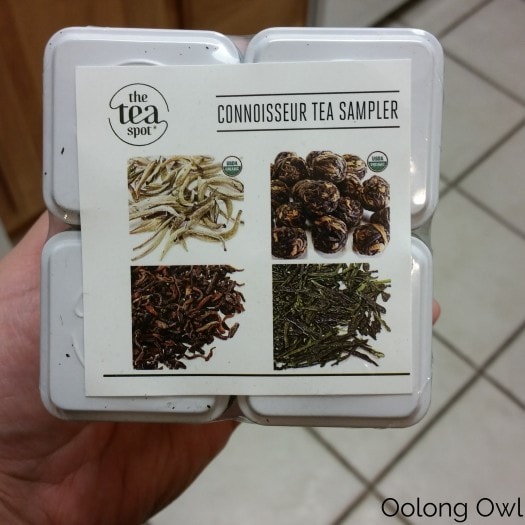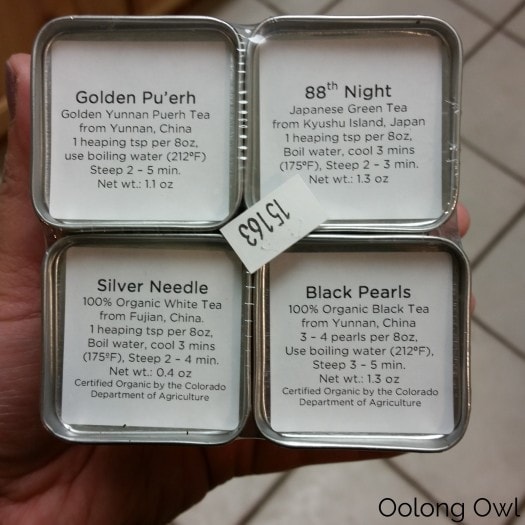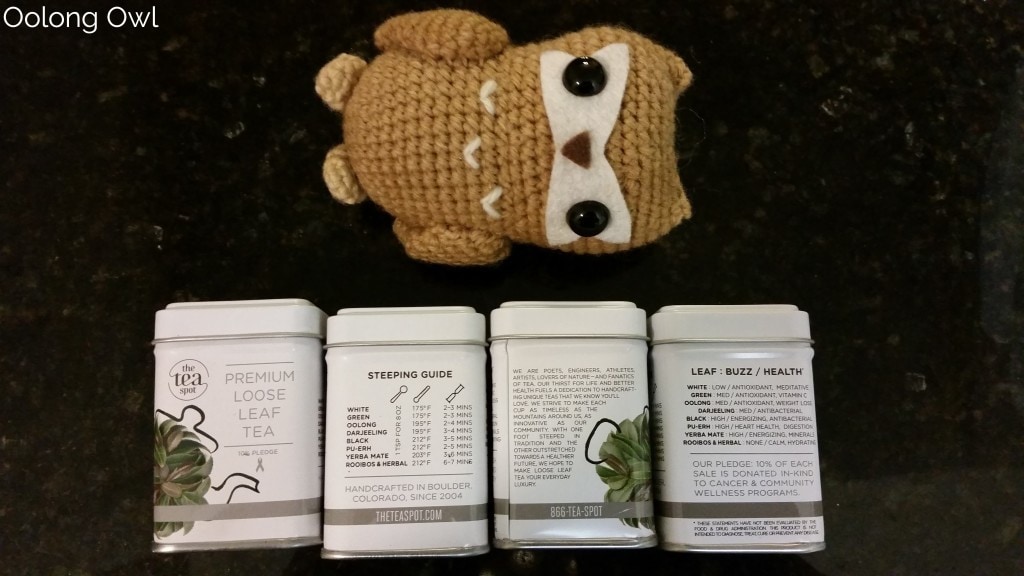 This review's photos are all over the place. I drank all the teas while I was in Utah, however all my notes but Golden Pu'er were lost. Then I drank the other teas again (to my pleasure) so the photos don't match.
Tasting of the Tea SpotConnoisseur Collection
Golden Pu'er is a 10 year old loose shou pu'er from Yunnan China. The dry leaf is loose pu'er with short narrow bits of leaf. This loose pu'er is the smallest leaf I've seen.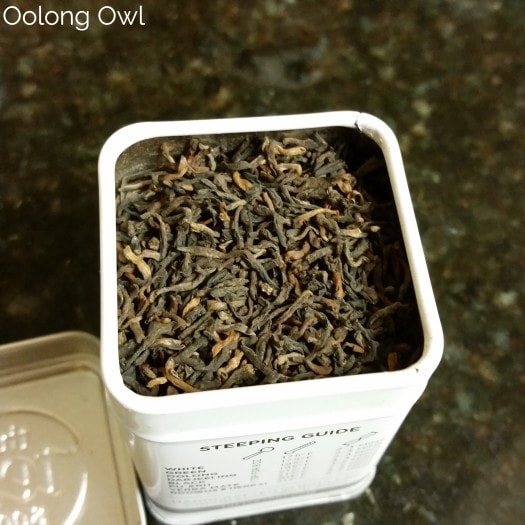 I steeped this pu'er with boiling water (this was at elevation) using 5 grams in a 75ml gaiwan. I started with two rinses and quick 10 second steeps. The pu'er steeps up a beautiful golden red brown that is perfectly clear – a good sign.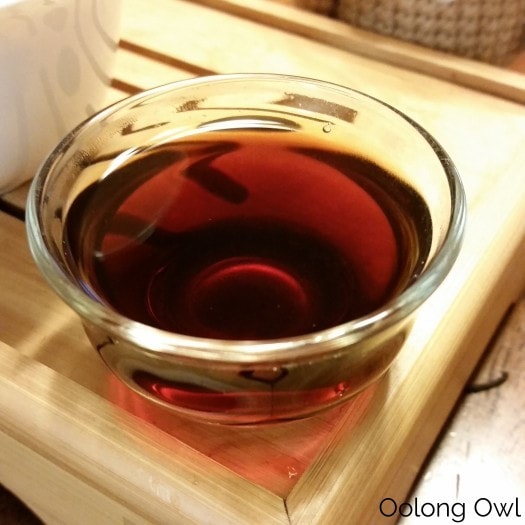 I got eight infusions with The Tea Spot's Golden Pu'er. The first infusions are potent in flavor tasting of earth, clay, hearty mushroom with a bit of fermentation flavor. The fermentation flavor goes away after a couple infusions, though the tea stays quite potent, then drops off at the seventh infusion.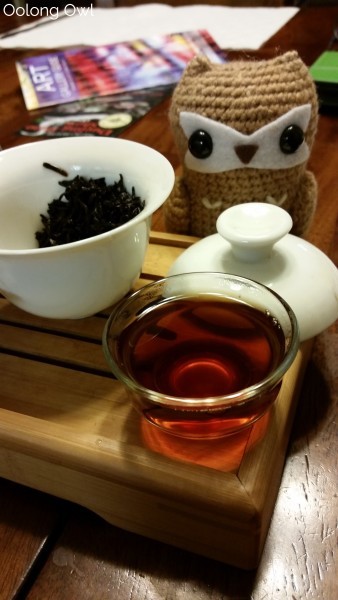 Golden Pu'er is a standard, starter ripe pu'er to get your taste buds introduced to pu'er or for someone who loves a strong cup/ coffee drinker. If you steep thing one western (as instructions on the tin) you'll get a really strong smooth cup. Unfortunately you don't get many reinfusions and there's a bit of funk still in this loose ripe, but otherwise not bad.
Black Pearls – I love Black Pearl teas! They usually taste great, and the travel really well since you can portion them out without a spoon or scale. The pearls tend to stay on the bottom of the cup, so you can easily Grandpa-style steep them or do western steeping without a tea filter. I've noticed for the last few years that Black Pearl teas tend to sell out in the winter, then everyone stocks back up once they come back in the spring. These ones from the Tea Spot are organic from Fenqing Yunnan Province, China. This is the 2015 April batch.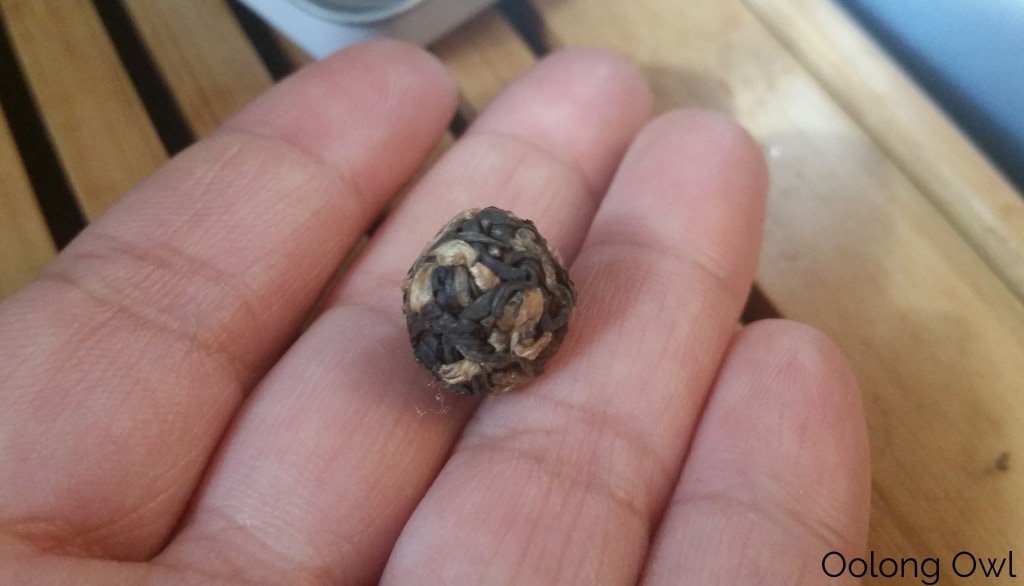 The pearls seem to vary in size, some bigger than others. The biggest ones weigh 1 gram each. I went with 8 grams of pearls (around 10 pearls) for a ~100ml gaiwan, 205F water. What is great about these big rolled teas is watching them unfurl!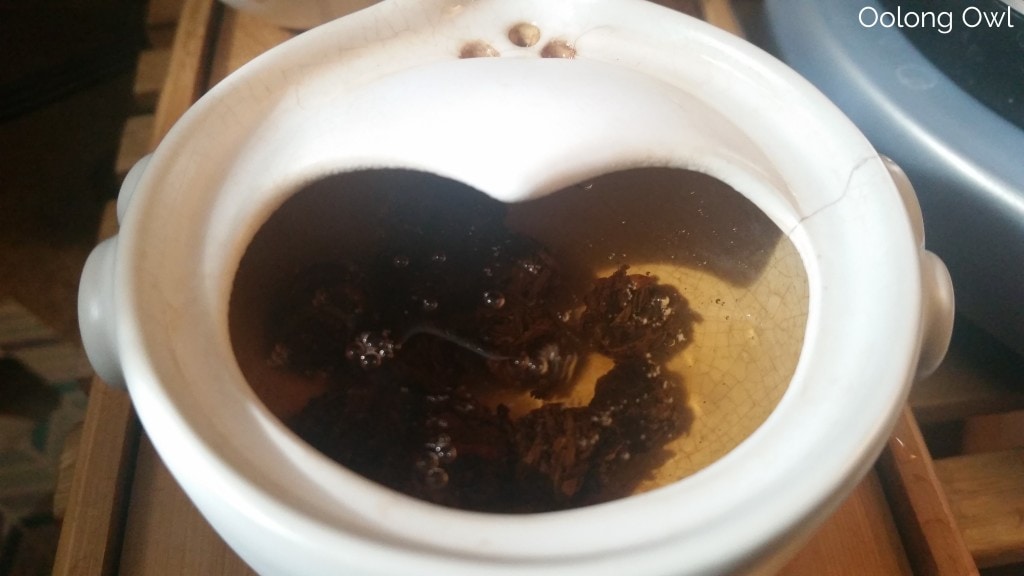 The first infusion is light and sweet. For the seconds through fourth infusion Black Pearls tastes of bittersweet chocolate, with a sweet woodsy and thick malt finish. I'm getting an interesting floral aftertaste too. Nice heavy flavor and easy to drink. The third infusion the pearls have melted into singles leaves.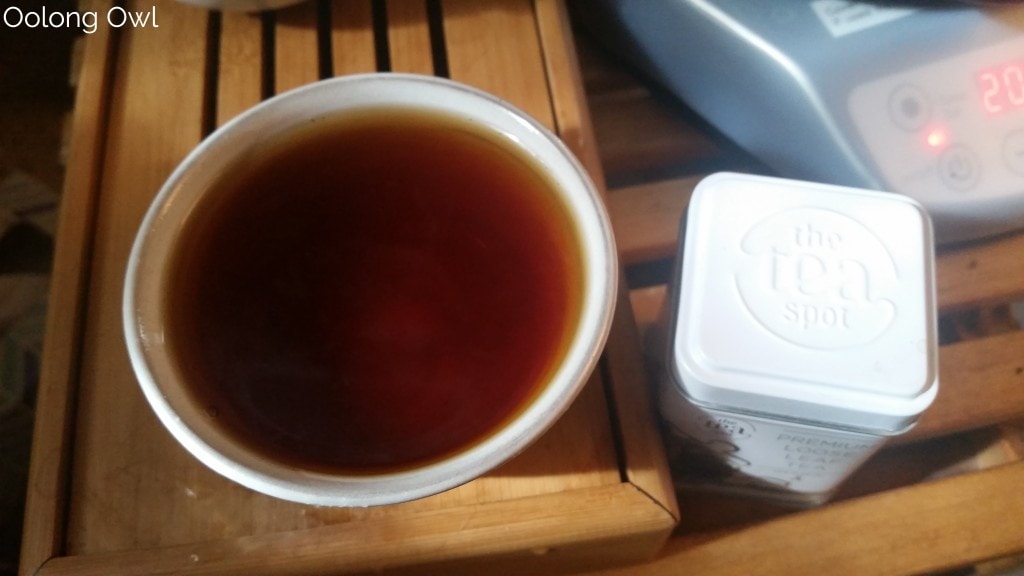 I got up to seven infusions, with the flavor lightening up to a malty woodsy brown sugar taste. Be sure to steep Black Pearls until the very end or you'll miss out on the sweet flavor!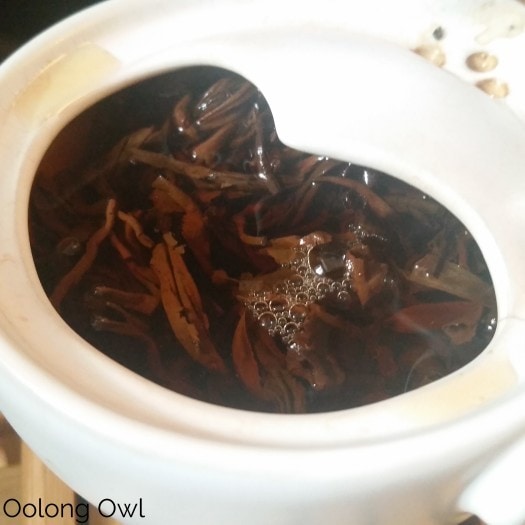 Black Pearls is a fun tea and a great gift, my favorite out of the The Tea Spot Connoisseur Collection.
Silver Needle is an organic white from Fujian China. Having a white tea in the collection adds a delicate tea to the mix.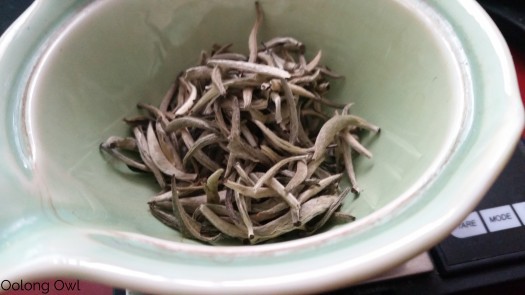 I did gong fu style brewing as well, using 5 grams for 100ml gaiwan and a low temperature water.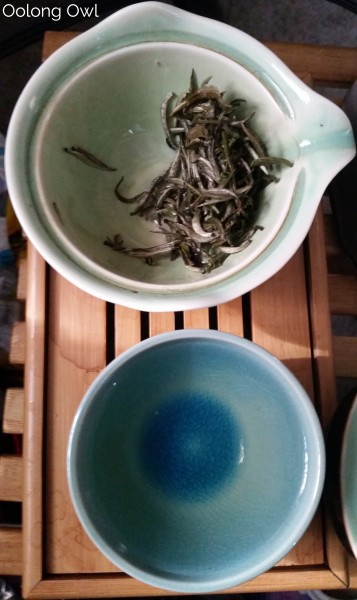 Silver Needle starts off being sweet with a strong linen flavor, with a floral perfume finish. The best steepings were the fourth through sixth which I got hay, sweet corn husk notes with a light creaminess that smooths out the perfume finish. This is a big change of pace from the other teas as it's light, very sweet and gentle.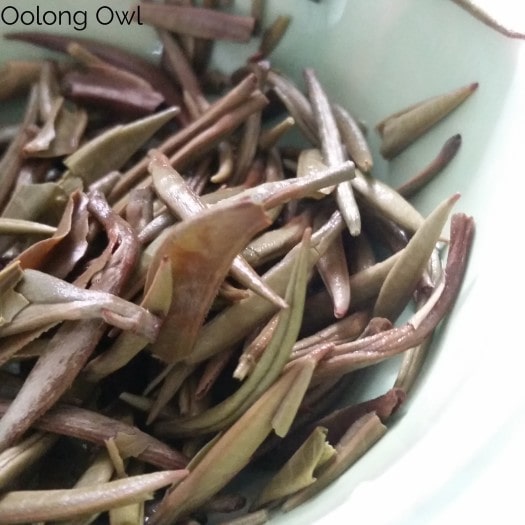 88th Night is a shincha, a first flush Japanese tea that everyone goes bonkers for and preorders it early in the year. Admittedly, I'm not a big Japanese green tea fan other than Matcha overdosing myself so I'm not that knowledgeable on shincha. That said, I couldn't tell you whether it's a good tea or not. I was surprised about having shincha in this collection and think it's a good fit. Gyukuro would of also been a great choice.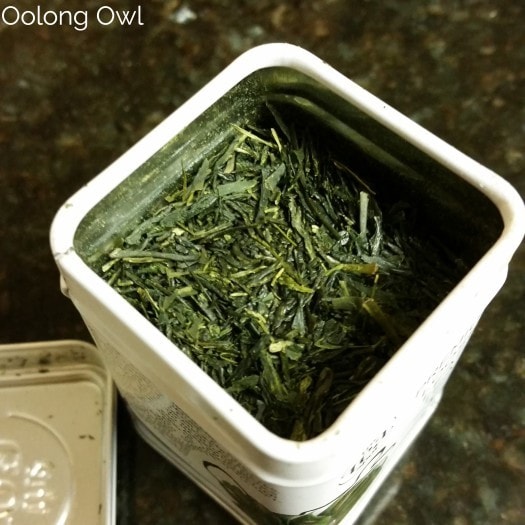 I drank this one cold steeped on my road trip home from Utah to California and it was great. I recently cold brewed it in The Tea Spot's Urban Tea Tumbler (more on the tumbler in a future review) and I found it cold steeped quickly, was potent in flavor, and quite grassy fresh with a marine quality.
Comments
The Tea Spot Connoisseur Collection is a good starter set into the luxury teas. This would also make a great gift for a tea drinker looking into expanding their tastes and trying some more uncommon teas. The Black Pearls are excellent on their own as a great tea gift too.