Time for some winter oolongs! Today we have Tillerman Tea's 2016 winter Alishan and Roasted Dong Ding.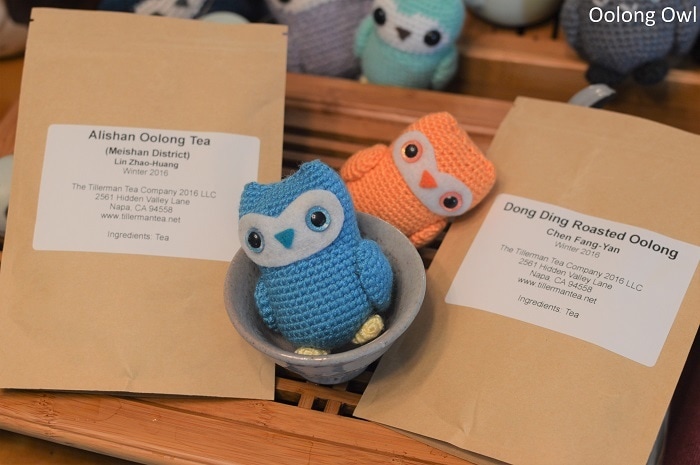 2016 Winter Alishan Oolong
Gorgeous dry leaf here! The leaf is big, emerald bright green, with a mouth watering buttery scent.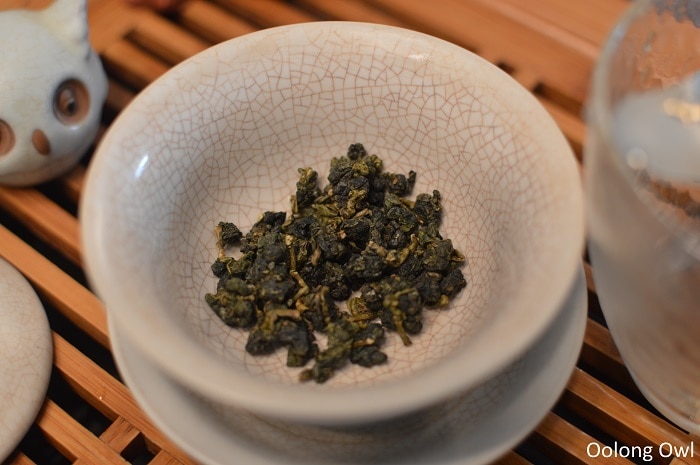 I did this gongfu style, 1 gram to 15ml of leaf, steeping with boiling water and fast infusions. The tea steeps up a light marigold with a soft floral scent. Interestingly, the hot leaf smells like flowers and sticky rice.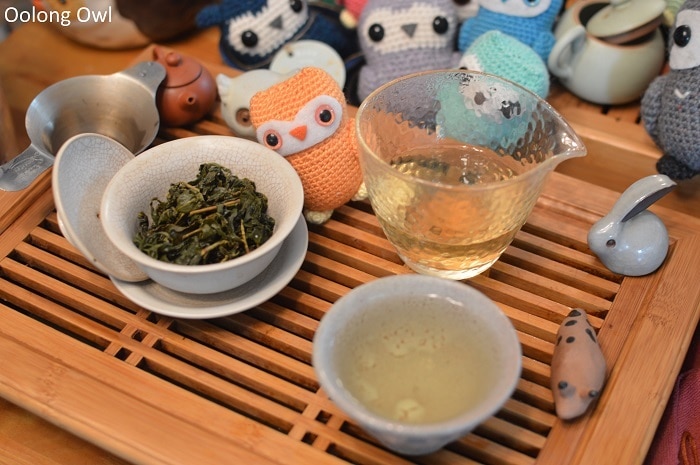 First, Second, and Third Infusion: Winter Alishan sips in soft, floral and notes of linen and snap peas, with a heavy cream body. The finish is bright and sweet with a fruity buttercup floral aftertaste. This tea feels heavy, but tastes on the light side.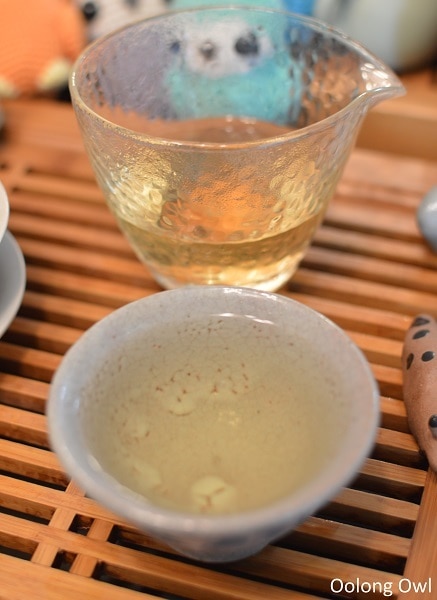 Fourth, Fifth, and Sixth Infusion: Aftertaste is here! Alishan sips soft and light a slap of buttery, but the aftertaste is a heavy punchy floral and sweetness. There is a slight astringency that leaves a funny toothy feeling, but that gets the aftertaste built. The body is together and heavy slick feeling. As a physical body feel, the tea sits heavy on the back of my tongue and throat. I am surprised how buttery the Alishan is, it is certainly more buttery than other Alishans and likely due to it being a winter tea.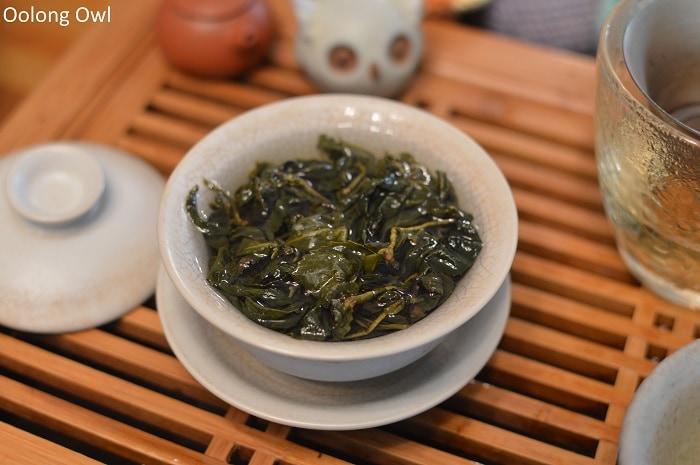 Seventh and Eighth Infusion: I did long infusions here. The final one I didn't keep track of… it steeped as long as it took to unload and reload a dishwasher. The Alishan got bitter and dry, with a bit of buttery floral flavor, and strong bitter vegetable and floral aftertaste.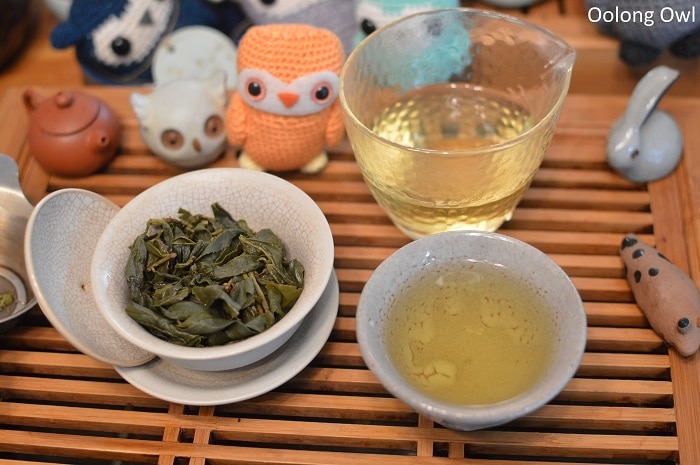 Overall, Tillerman Tea has a nice winter Alishan! The buttery notes are nice and contrast nicely with the brightness of this tea. The floral aftertaste is wonderful too. The leaves look impressive! Lord Sluggert ignored the pile and went for the mega leaf. Sadly, as I checked the shop, this one is out of stock. That said, you'll want to hold tight for the 2017 harvest.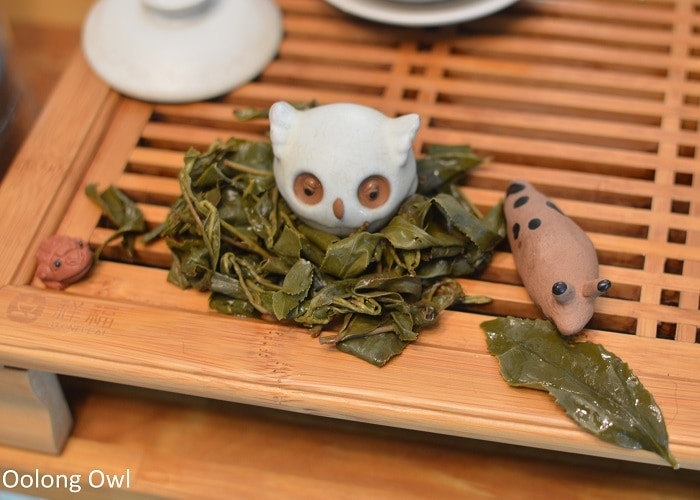 ---
Roasted Dong Ding
The leaf is small rolled balls that smell sweet and roasty. I am excited to try Tillerman Tea's 2016 winter roasted Dong Ding. I had their green Dong Ding, wishing it was roasted.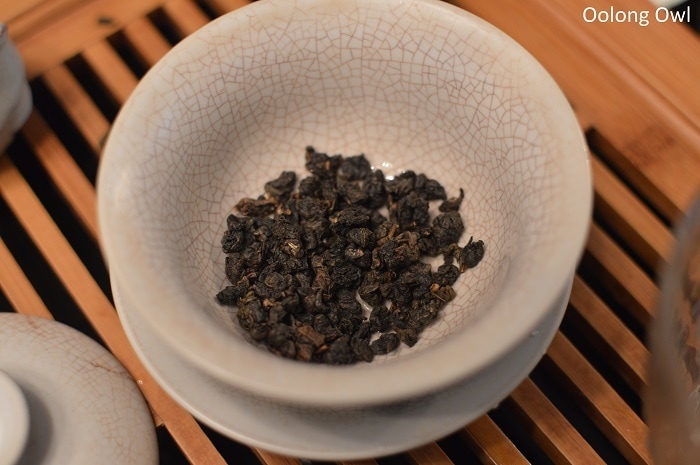 I did the same steeping instructions as the winter alishan. Steeped up, smells like I was roasting nuts on my front lawn. It smells roasty and grassy.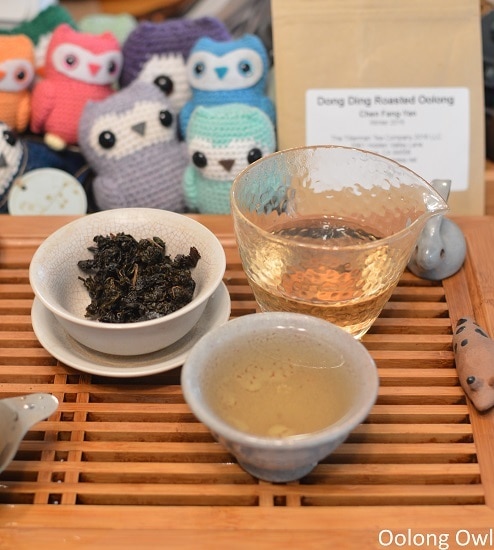 First, Second, and Third Infusion: The flavor is soft, sweet, roasty, creamy and mineral. The body is slick feeling leaving a nice balmy feeling in the mouth. The aftertaste slips in slowly, with a bit of a sweet cream and slight floral note.  I like how the roast is not ashy or burnt, and balanced well with the mineral and sweetness.
Fourth, Fifth, and Sixth Infusion: The colour got a touch deeper gold.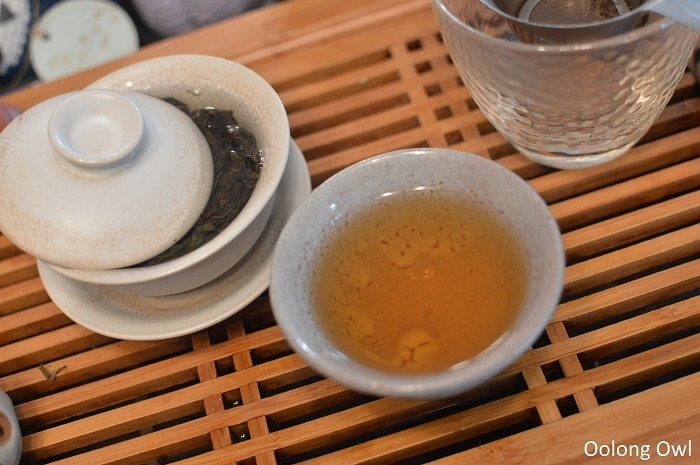 Tillerman Tea's roasted Dong Ding got a bit of a bite to it now, a sharper roast taste and bitterness to it. There is astringency to it, like there is the greenness of the oolong popping out, losing some of that slick body. The floral aftertaste is still present, which I enjoy.
Eighth and Ninth Infusion: These infusions were quite bitter, the green in this tea got thoroughly cooked here. I decided this tea was done.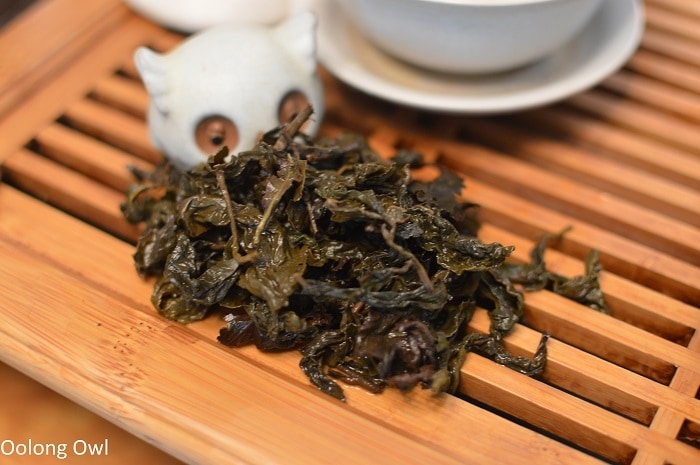 Tillerman Tea's 2016 winter Roasted Dong Ding is a pretty good daily drinker and I personally liked it more than the unroasted Dong Ding. It is on the lighter side of the roast, so I found the early infusions were the best – this isn't a long haul dark roast oolong. The roast is well done to not be ashy or burnt tasting. This tea is inexpensive at $5.50 an ounce.
(tea provided for review)