Oolong Owl Drinks the World Tea Expo – Day 2!
Day 2 of the World Tea Expo went by very fast for me. I arrived earlier than yesterday with the plan to visit the booths I missed as well as backtrack to some of yesterday's booths to take photos. I also made a point to go to a few special events.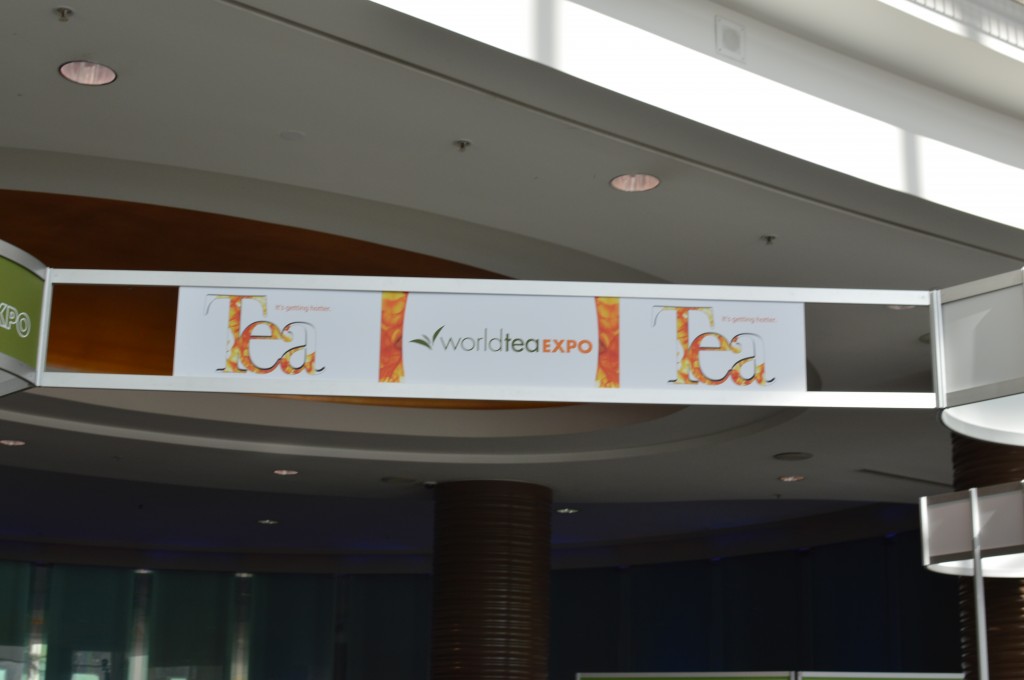 World Tea Expo 2014 Oolong Owl Fun!
Teas Sampled by Oolong Owl: 45. Almost half were a part of the North American Tea Championship tasting (more later in this post)
Bathroom Visits: 5. It seems around 9 teas = bathroom visit for me, LOL.
Other samples, tea infused stuff or other random stuff: 9! Mostly tea chocolates. Yum.
Largest Tea spotted: 80 pounds of Tea in one lump – a pillar of tea greatness! I believe this is the 100 Taels Cake, a dark tea. This is from TeaSource. I wonder how many cups I could get out of it? Would I be able to finish it in my lifetime? Does it need its own Zip code?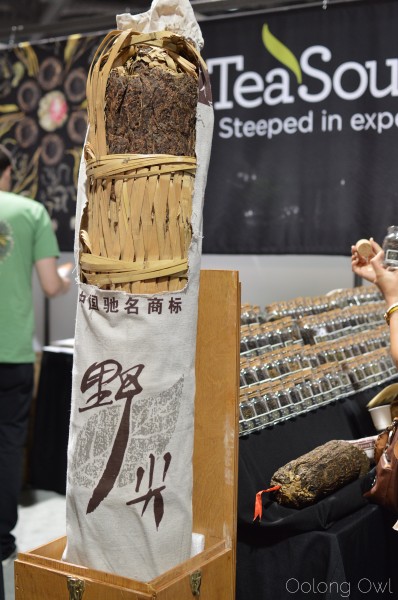 Tea Sample Haul: Awesome! An interesting mix of samples today that I will review here at Oolong Owl soon – Indonesian oolongs (drool), unique Hawaiian grown herbals…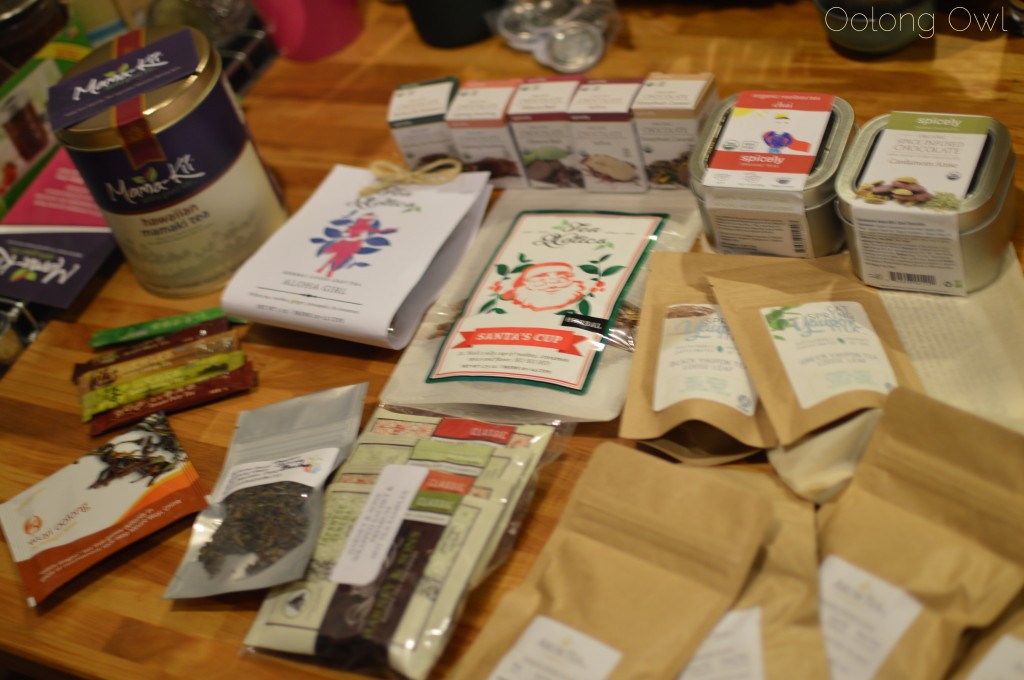 Tea chocolates! YES! YES YES! I'm sure you Tea Peeps will want a review of this asap! Or am I convincing myself that you readers want a review so I can eat these soon!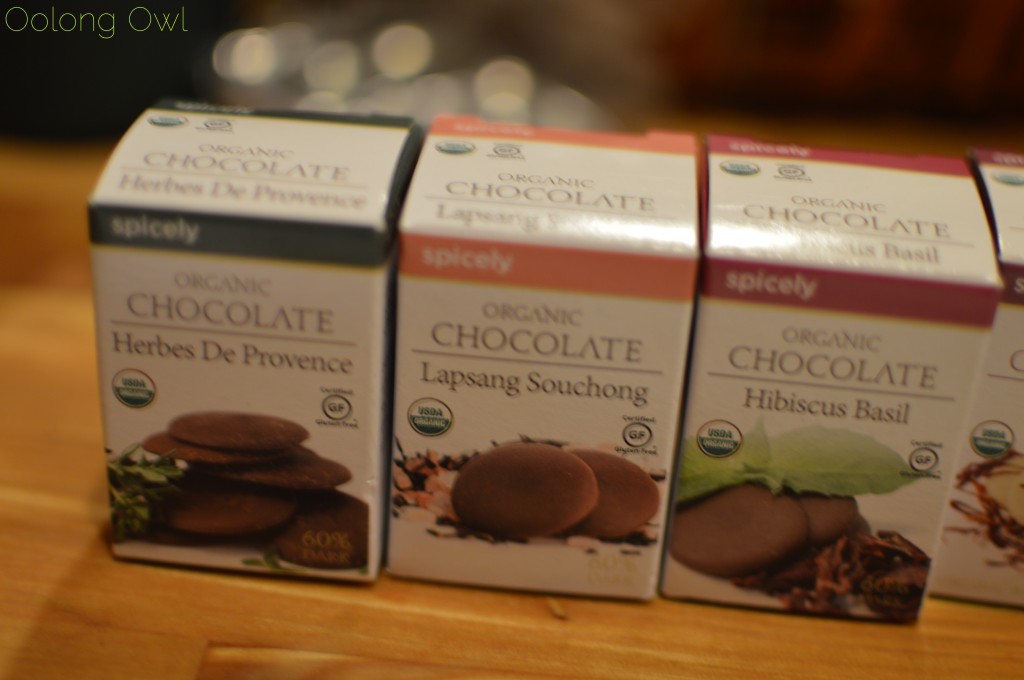 … and Instant Pu'er Tea?!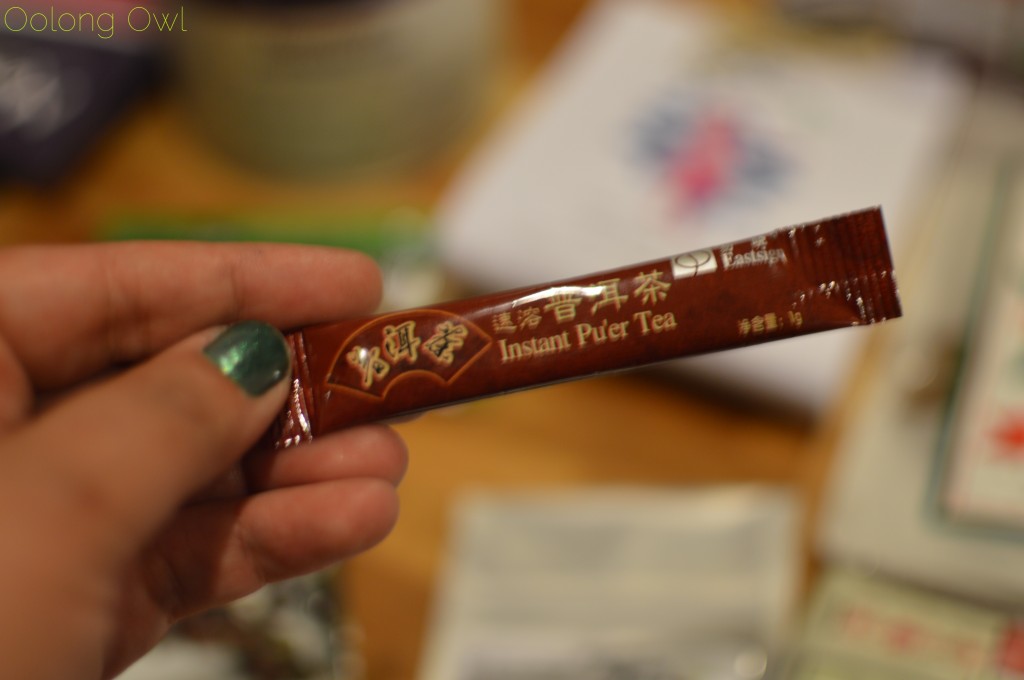 Enslaving Tea Owls to do Oolong Rolling: Unlikely. I attended the Oolong rolling demonstration. They showed how the oolong is hand rolled and it looks simple as it is done by a master, but obviously it isn't easy if you're a noob. So much skill, time and love is put into hand rolling oolong. I felt an added appreciation for hand rolled oolong.
A tea drunk tired Oolong Owl summary of hand rolled oolong: a canvas cloth is used and bundled around the teas then rolled about. Depending on the tea, ie Oriental Beauty, the canvas may be treated differently. Now do this again 24 to 30 times a batch. Yikes!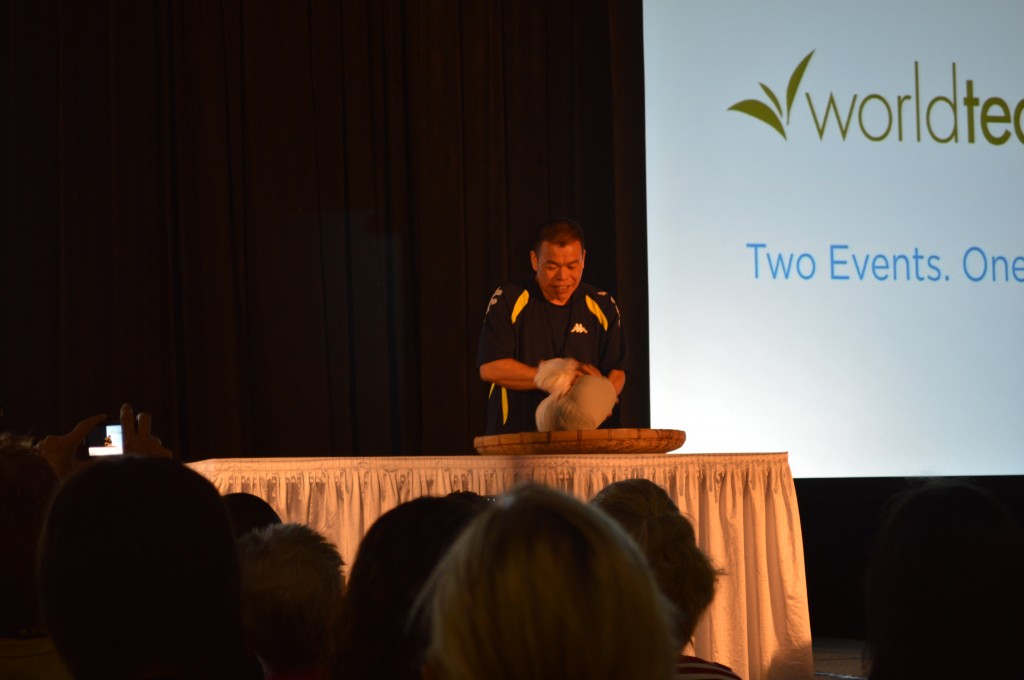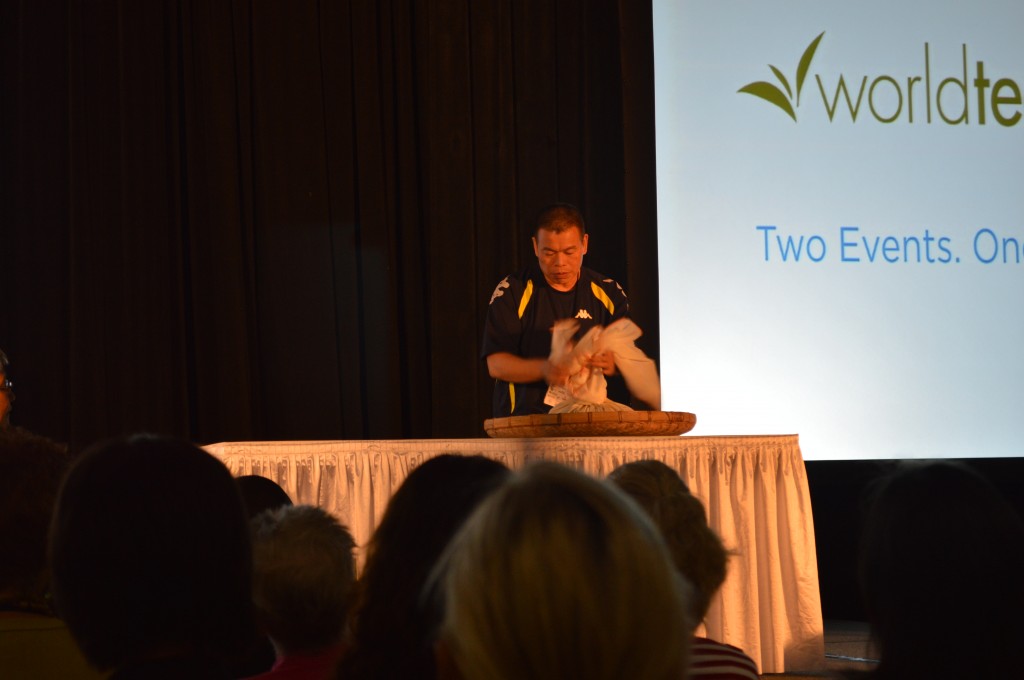 Even feet can be used!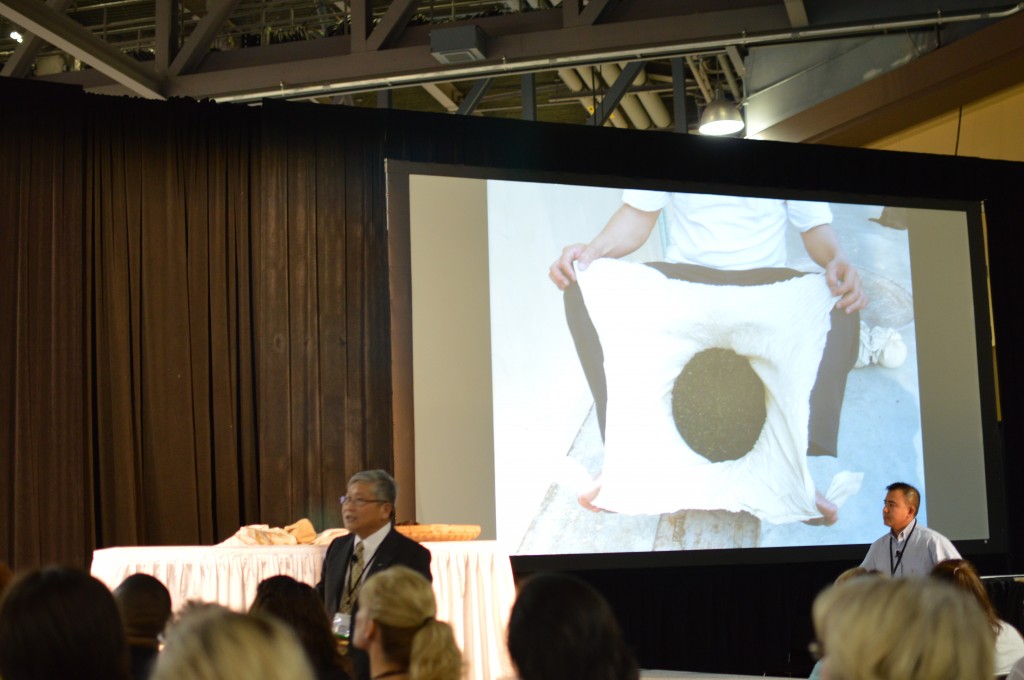 Of course, machines are used too to do all the dirty work. Unfortunately, I didn't get a great photo of the picture of the machine.
North American Tea Championship Teas sampled: All of them for the Green and Oolong category. I even got to vote, but I won't tell who!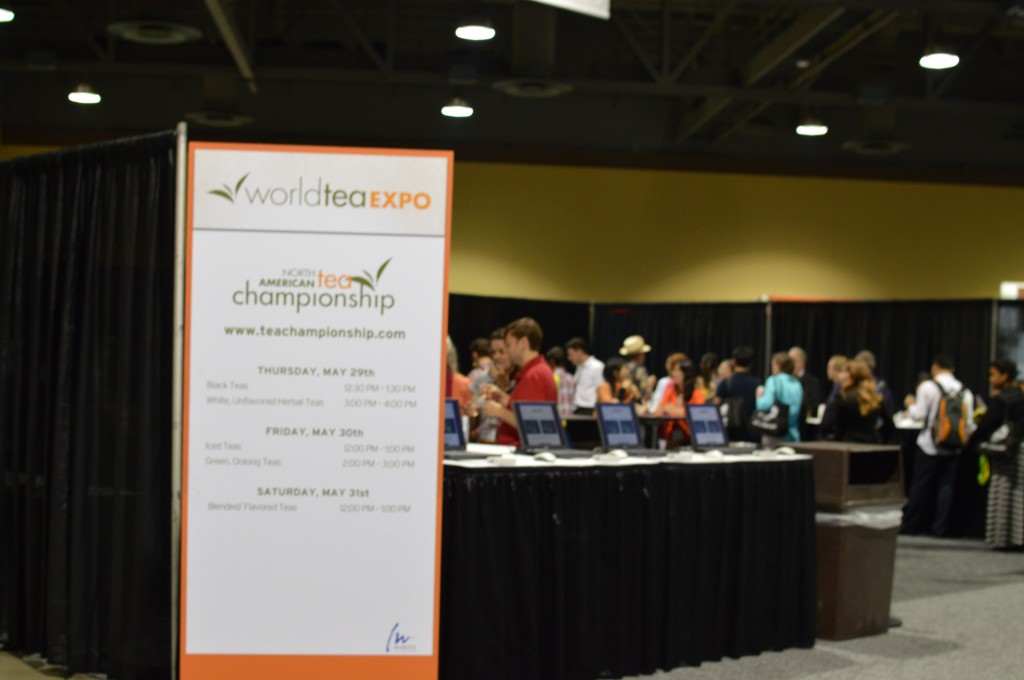 Pictures of all the teas! All the teas were very impressive and I enjoyed each one! I wanted to hang out here all day and drink these teas over and over again.
I hope to catch the tasting session tomorrow!
Fellow Tea Bloggers Met: A room full of them at the Tea Bloggers Round Table! Not actually a round table, moreso rectangular tables. A very informative session with topics such as blogging about health + tea, a sharing of challenges us tea bloggers encounter, and using social media. I wish it was longer!
Oolong Owl Fell in Love moment: Spring White – Hawaii Rainforest Tea @ Tealet. Tastes amazing and very photogenic! Oh man, best tea I've sampled today! So good, I wanted to cry!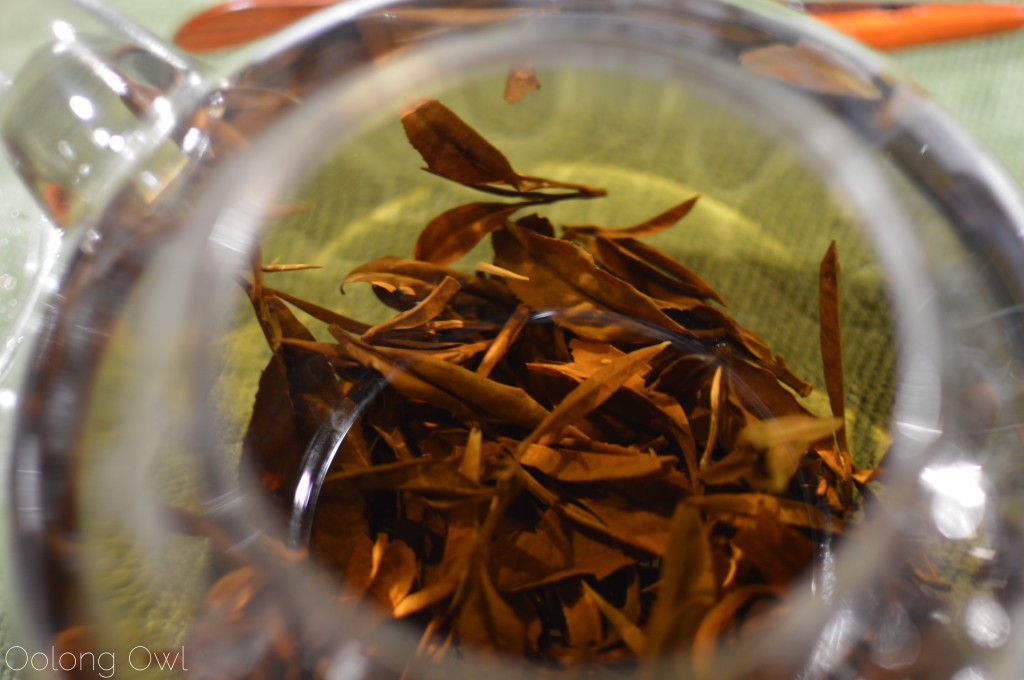 End of Day 2 of the World Tea Expo and I am very tired! I've spent 2 days on my feet. However, I've had so much tea – today especially as there was many high caffeine teas like matchas consumed – that I'm so wired awake yet exhausted at the same time. Plus, I am mentally exhausted as two Days of many teas tried + many tea lovers met = quite the overload.
1 more day left at the World Tea Expo! I plan to catch a few interesting presentations and get some more photos. Be sure to watch my twitter around 11am to 4pm PST to read the tea action!
Check out my Oolong Owl World Tea Expo Haul to see all the goodies I purchased from the expo!