Oolong Owl invades the World Tea Expo 2015
Today was the day I was going to try and visit the other half of the Expo that I didn't see yet, as well as back track to others that were too busy the first trip. I visited lots of booths and took a lot of pictures! So many pictures!
Delicious Tea
Aiya – I had a long talk with Aiya Matcha on matcha quality and market.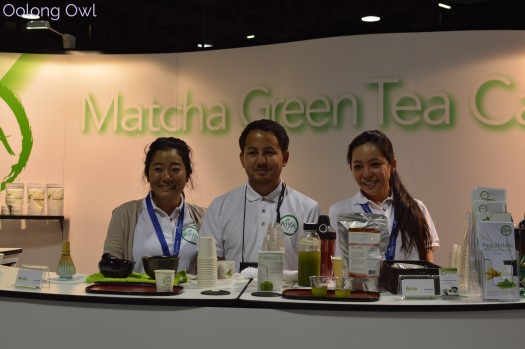 Happy to see matcha taking off but most importantly great to taste the really good matchas. They were very knowledgeable and had ceremonial iced amd line of bagged greens cut with matcha.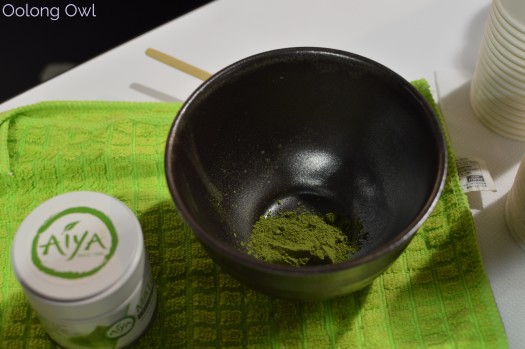 They had amazing rooibos powder that made an awesome latte. I actually like it and I wasn't tea drunk yet. This is coming from someone who doesn't like rooibos.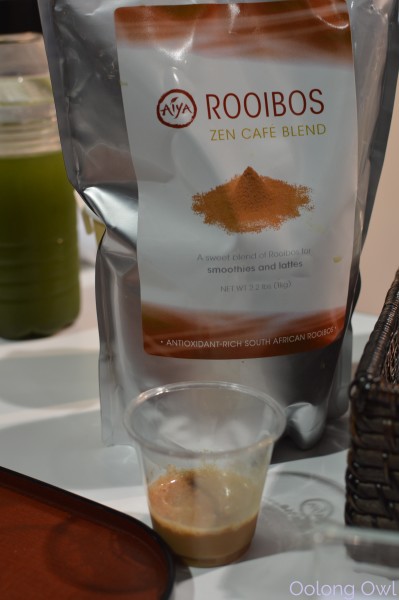 Aoi – I also had a matcha session with Aoi. I couldn't tell you who had better matcha, they were both pretty good. They had a spiffy stone grinder and Aloha Tea Owl ground his own matcha!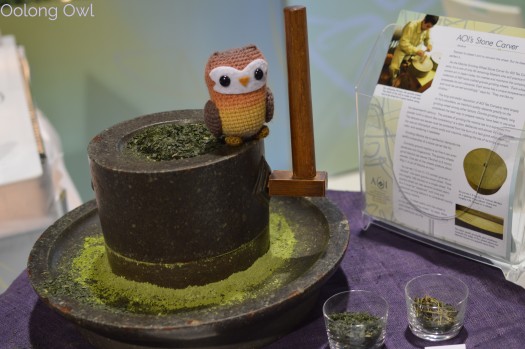 Look how green this matcha is!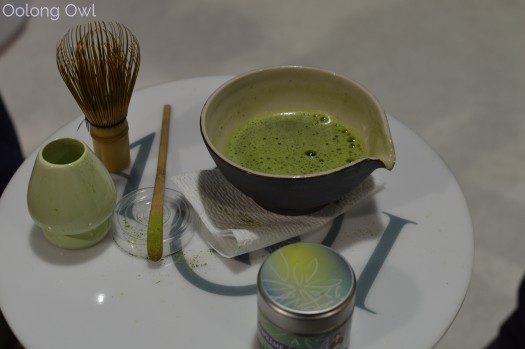 Aoi has some flavored matchas too – they were all very good, but I lean on raspberry being the best.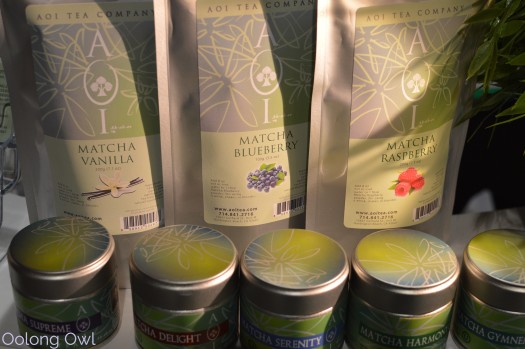 Both matcha sellers were entertained of my tales drinking some of the bad matchas from my 12 Amazon Matcha comparison.
CT is a tea company and farm that makes ceylon teas.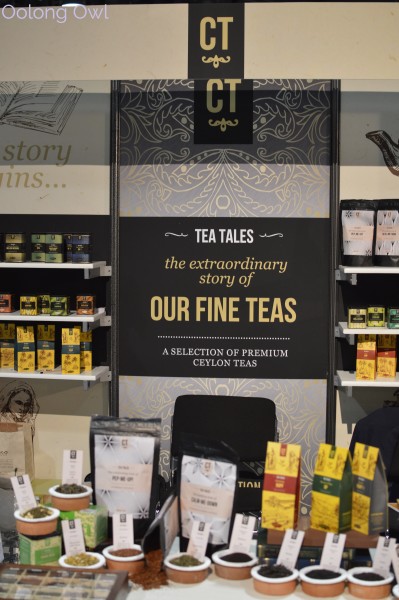 Farmed and manufactured off the farm without a middle man. Beautiful tea! Look at that silver tips!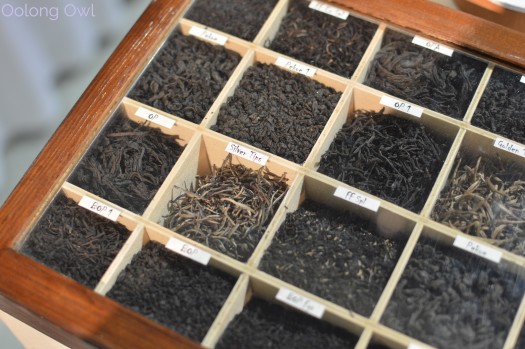 Hyson Teas – they had some really fragrant blends and I was entertained by their Peter The Great line. The Strawberry Blackcurrant smelled incredibly delicious.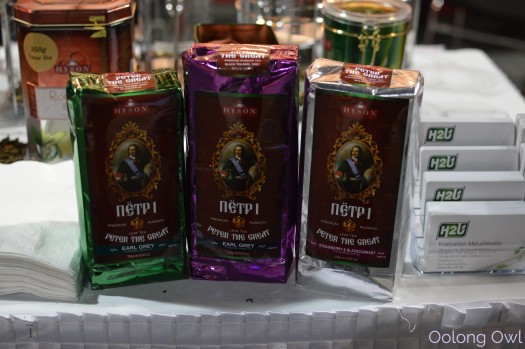 Owl's Brew – I came here for the name, turns out they do tea infusions for cocktails. Owl Cocktails. I dunno if you want my Tea Owls to make you a cocktail and I'd stick with Owl's Brew to do it for you. I had a Darjeeling hibiscus, Pink & Black!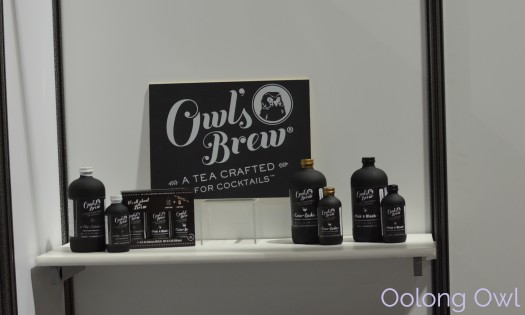 Zen Tea Traders – I have reviewed their teas before and at WTE15 they had a new one – Sun Moon Lake, a Taiwanese black. Delicious! Oolong and black drinkers need to check this one out.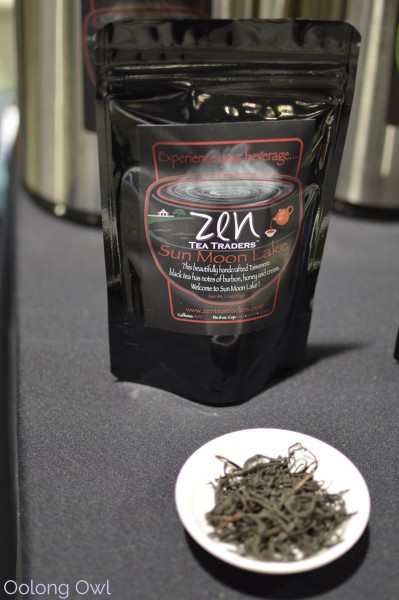 Indonesia Tea Company – these guys are new on the scene, scoping out the scene. They had indonesian blacks for sample in various grades and it was a hellva smooth sip! I can't wait to hear more from them and I can see many of us tea drinkers North America side would enjoy their tea.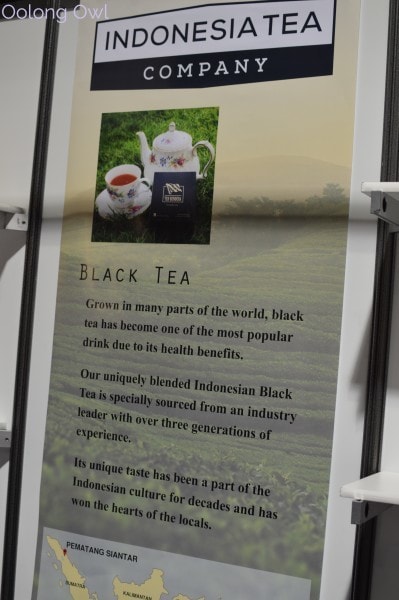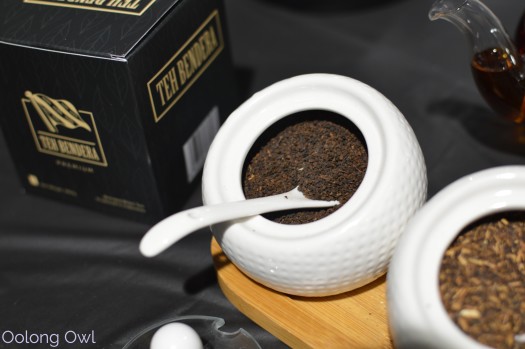 LongRun Tea – I was in pursuit of pu'er. Yesterday I was sad that I had little pu'er. Some vendors who had it didn't have it for sample as were like "huh, you like pu'er?". I want pu'er! Being smashingly tea drunk while at the World Tea Expo sounded like a great idea. I found LongRun tea with their nice pu'er spread and sampled away. I purchased some goodies, muahahah!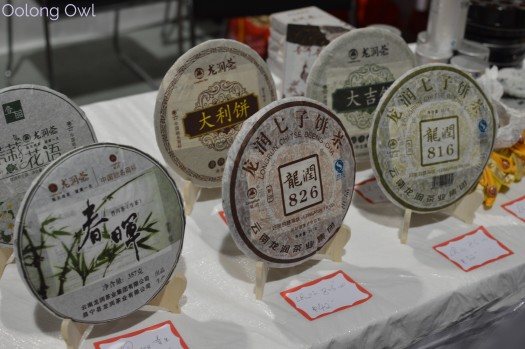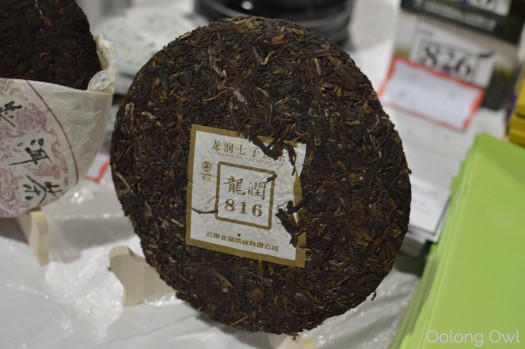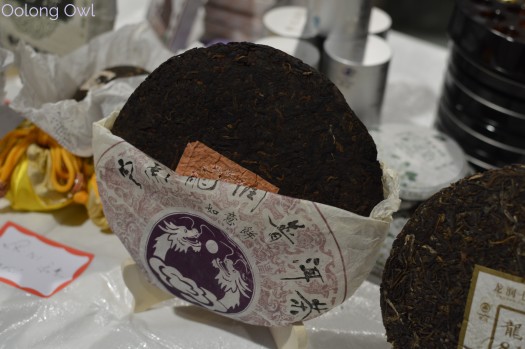 Laos Tea – This was interesting and first official time trying Laos tea. They sell 2 pu'ers, green and black tea. I was there for the pu'er of course and it was very lovely and beautiful looking tea. I have samples for review for later!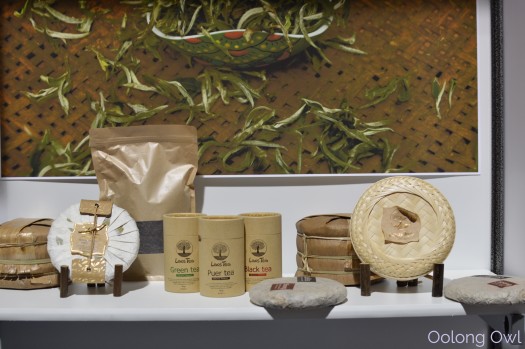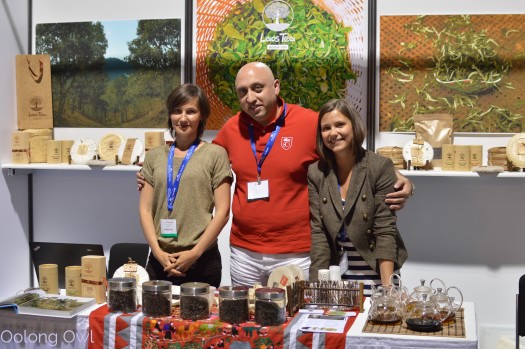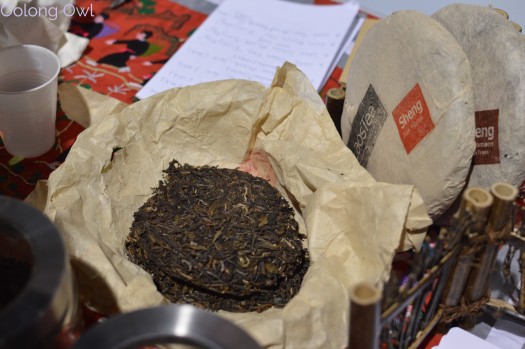 The Finest Brew – They had a neat sit down section to sample private collection goodies. I had some great Yabao pu'er, best I've had! As well as some interesting oolong stuffed into bitter melons. Sounds pretty wild and that's how I like it! Also the only booth where they were obviously tea drunk, haha! Even if I don't get my paws on these teas, the experience was worth it. I'll be back tomorrow!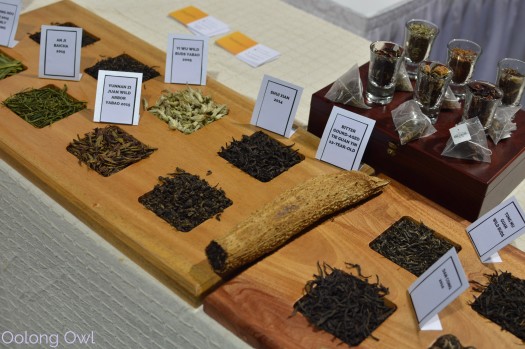 Sexy Tea ware
Bonavita – I hung around here for awhile talking about their kettle. Really attractive kettle that does single degree settings, in both F and C! Great pour and design.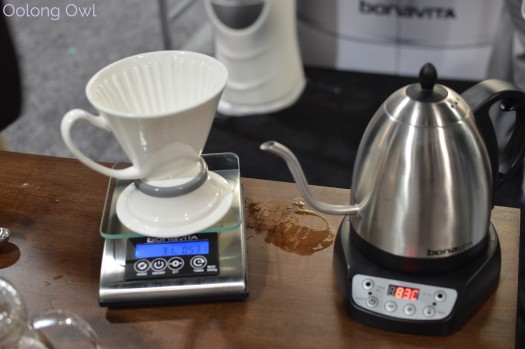 Tang Zhaoxia – I was given the website addy www.zishateapots.com on their flyer but it's a dead link. Either way, these are all hand made yixing tea pots. Are you ready? DROOOL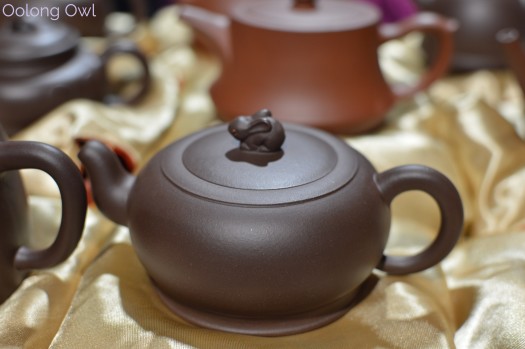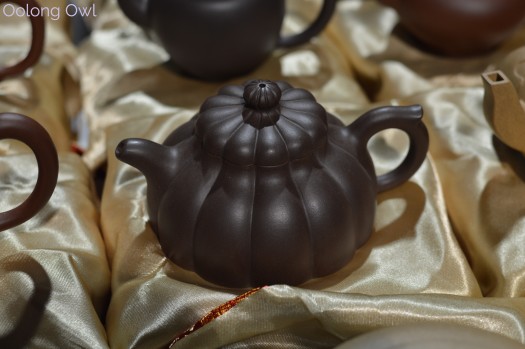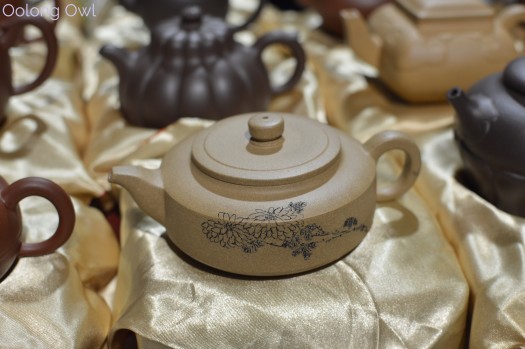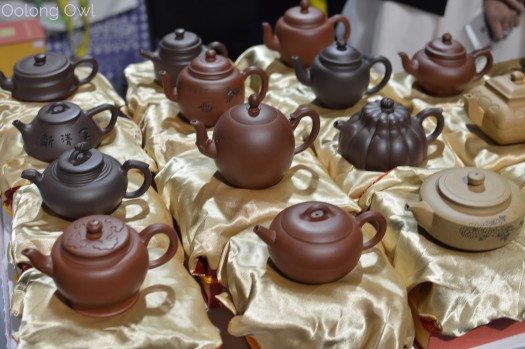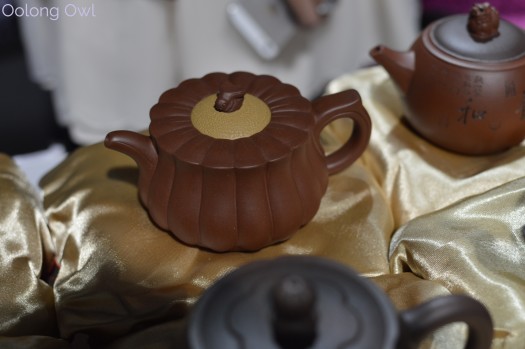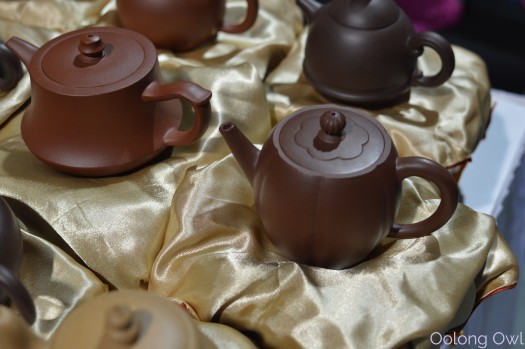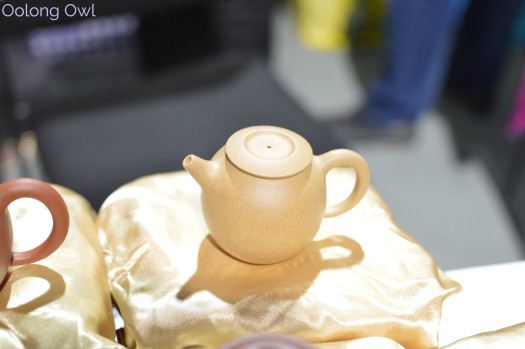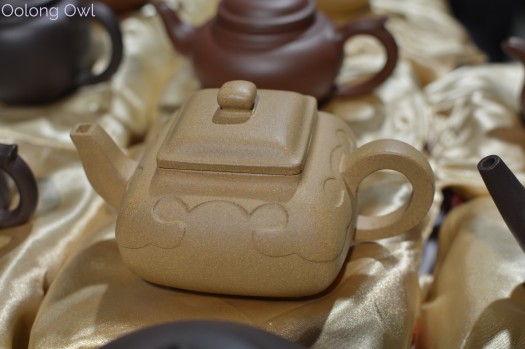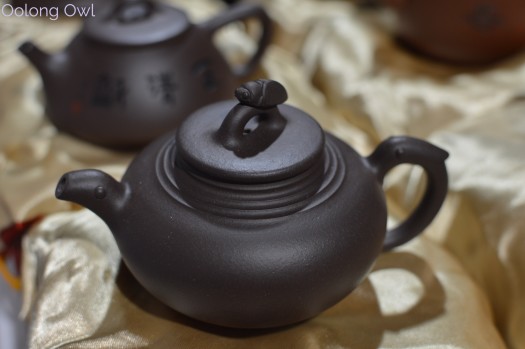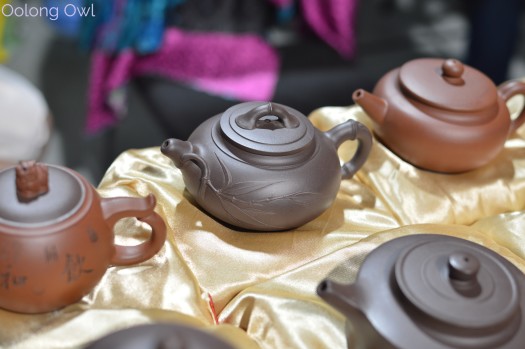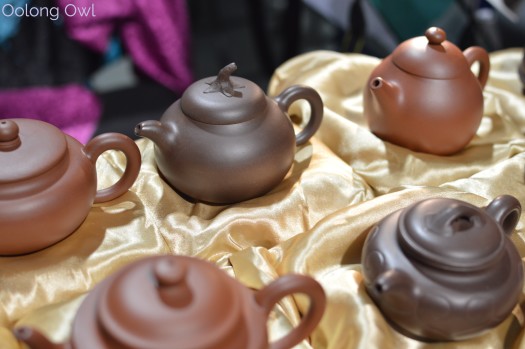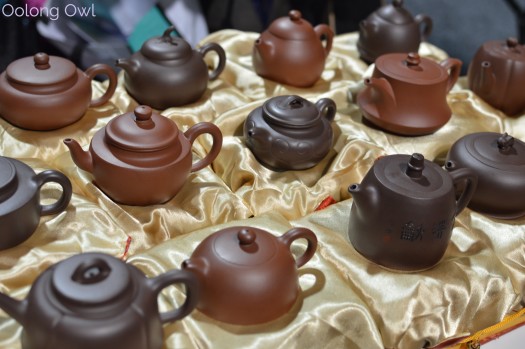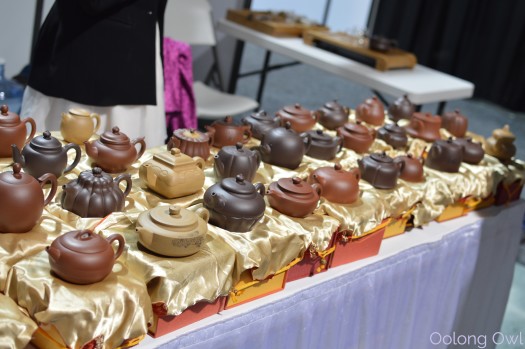 Which one was your favorite? I like the one with the bunny on top!
Wait, there's more! This is a Taiwanese maker Freecer Co.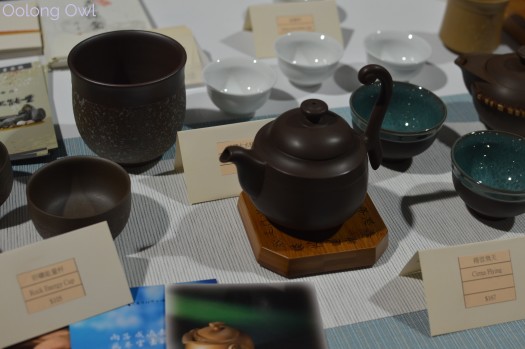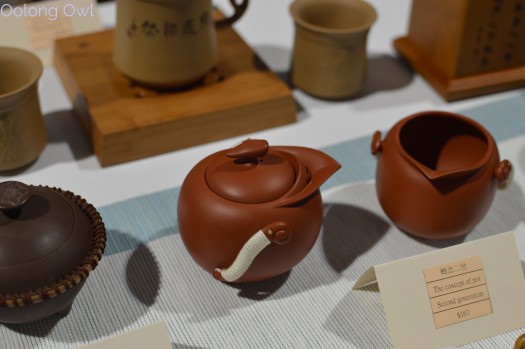 Those cups! WHOA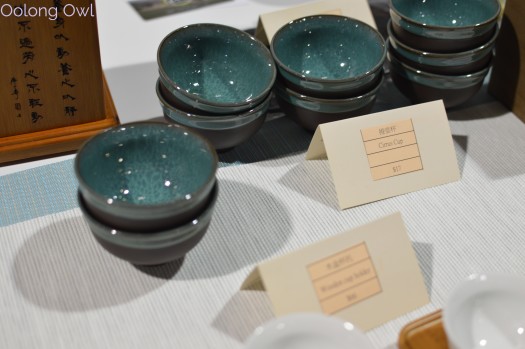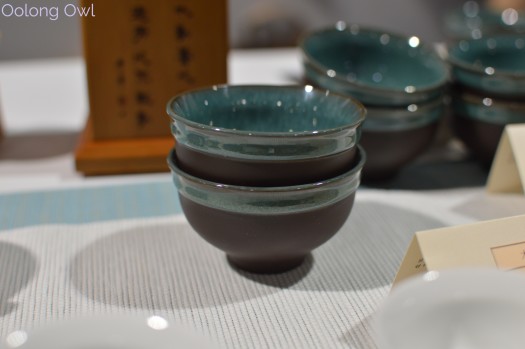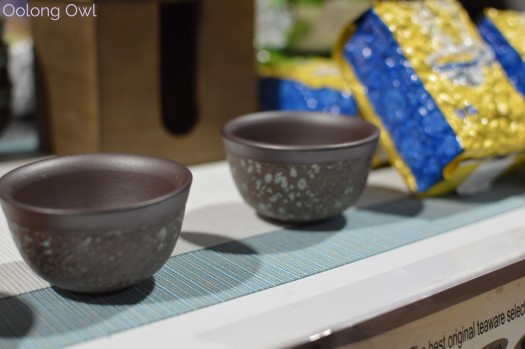 Blue Sky – You want whimsical tea pots? This is the place. THEY HAD 2 OWLS POTS OMG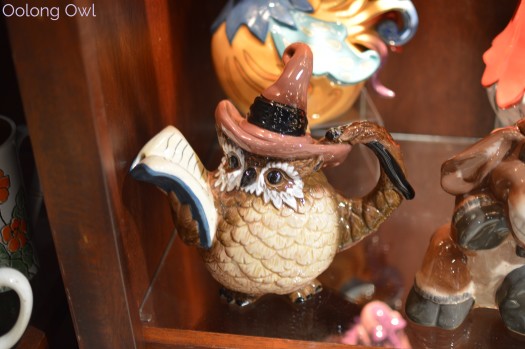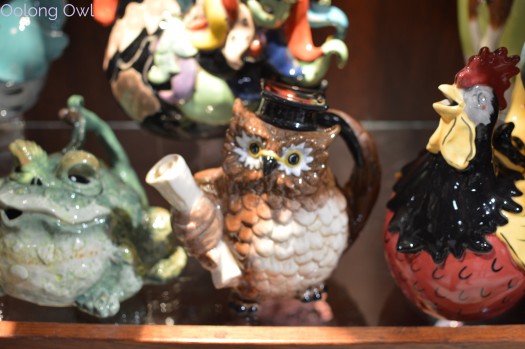 Also these beauties too.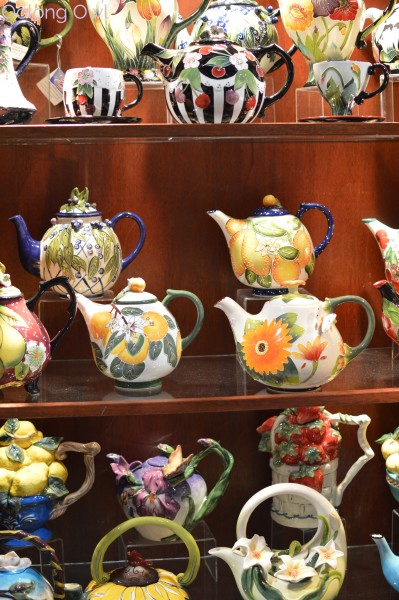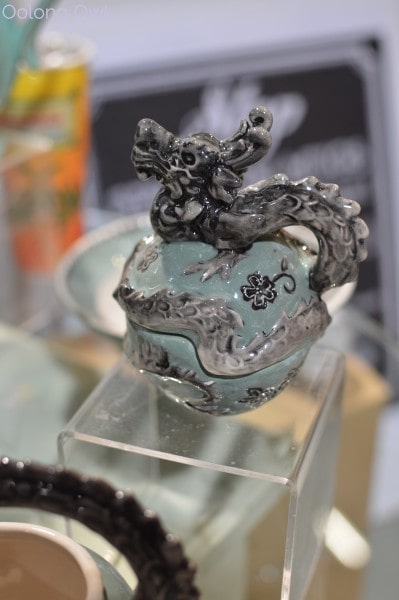 Libre – I stopped by Libre to admire their new colors of travel tea tumblers. I can never have enough travel tea tumblers! This pink one is coming out soon!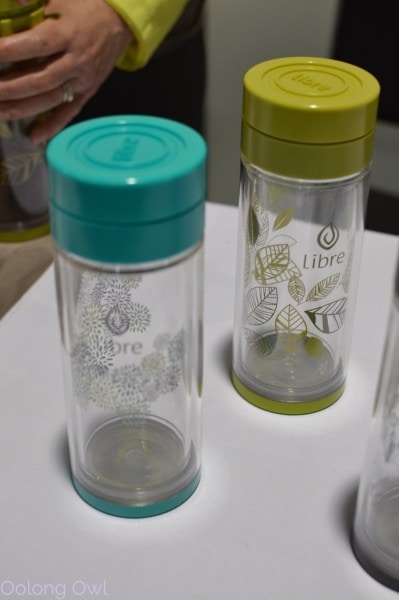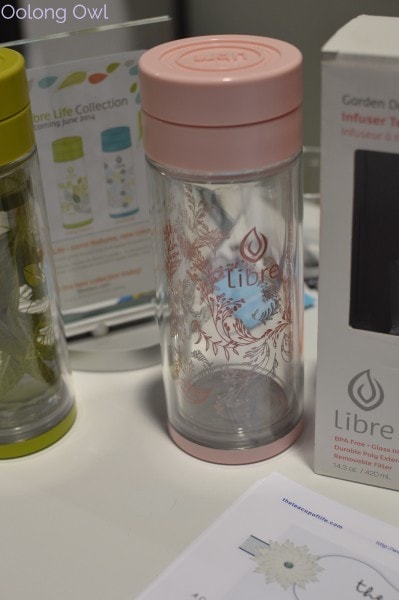 North American Tea Championship
Green and Oolong teas today – lots of delicious matchas and senchas with an oolong in there.
Tea Bloggers Round Table
Today was the Tea Bloggers Round table. Like last year it felt too short. Afterward, the tea bloggers had a toast with this expensive Scottish smoked white tea.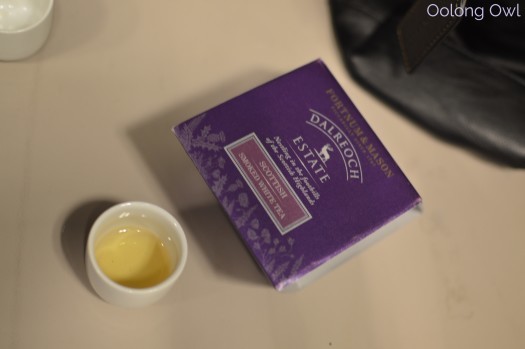 Black Tea Owl also got photographed like a movie star (and drank all the tea)!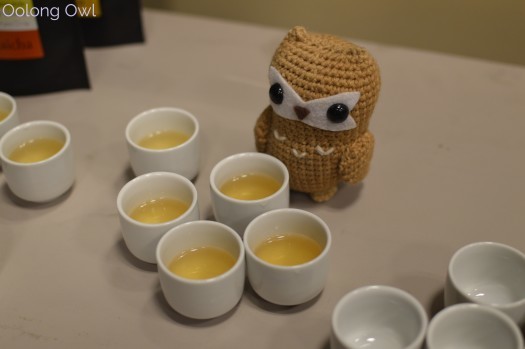 Day 2 Sample Haul
Light haul today, which was great for my back. Carrying 2 fat Tea Owls, DSLR camera and lots of goodies is pretty tiring. I should make the Tea Owls some backpacks so they can help out!
I got more goodies from Mama-Kii and Aiya Matcha. I also got tea samples from CT, Laos Tea, Hyson and Zen Tea Traders.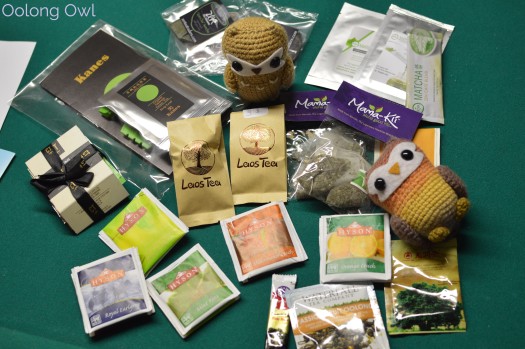 I also snagged a new Libre Tea Thermos!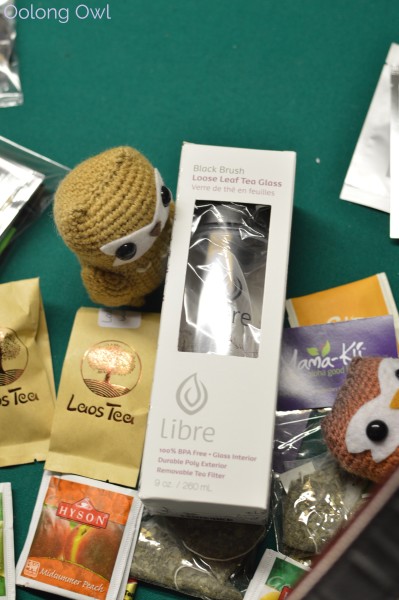 In the coolest tea swag, how about this Bonavita lego man?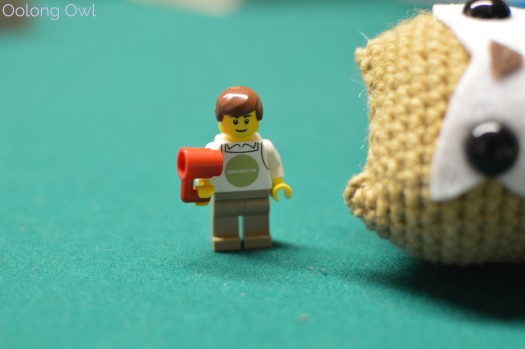 For my purchases, I just got cakes. What cakes? You'll see after the World Tea Expo is complete!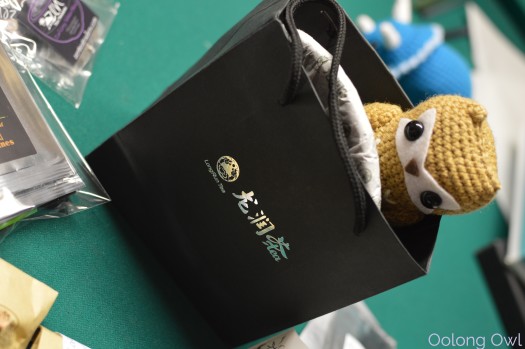 What is in store for day 3? More tea!