Ooooh yeah, more Bitter Leaf Tea! Today we are drinking Year of the Monkey 2016 Spring Mengku, a Lincang region arbor material sheng puer. This puer is promised to be a good starter puer due to low bitterness and a daily drinker.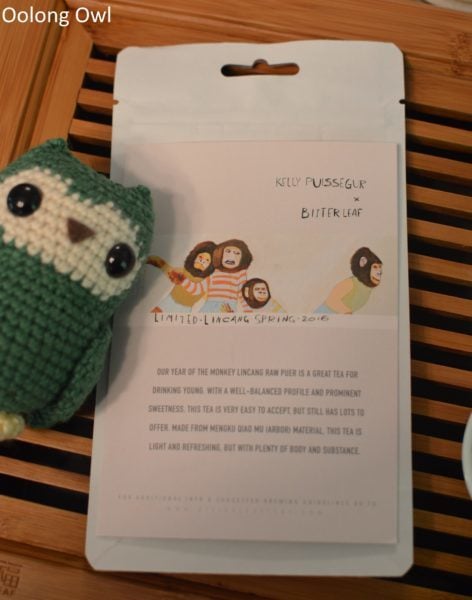 Dry Leaf and Steeping Method
It is always cool when you get a prime sample piece – a perfect crescent of puer cake! The scent is strongly fruity and a little smokey. The leaf is heavy on the silver contrast, with some long leaves and some with long twig.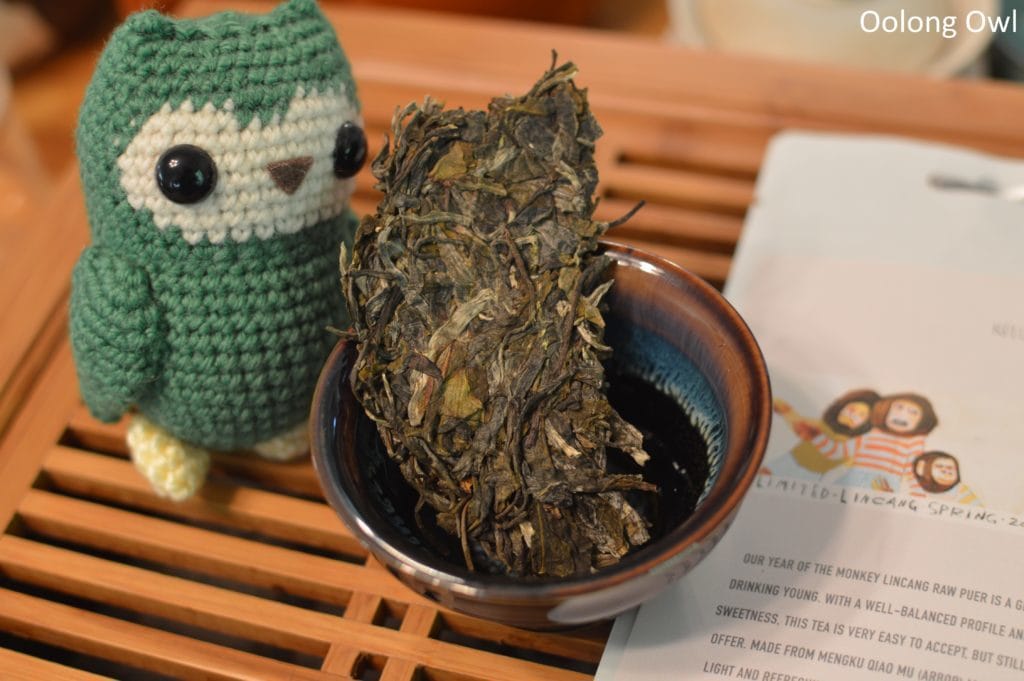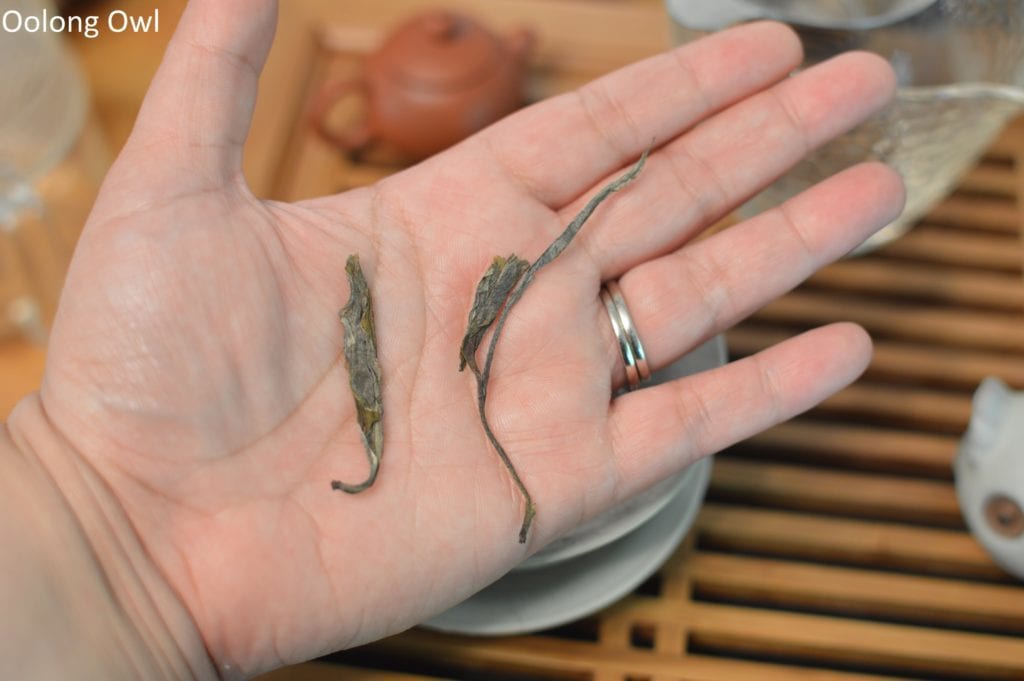 I went with the usual steeping method, 1 gram to 15ml ratio. I used 200F water temperature, a rinse, then quick gongfu steeps.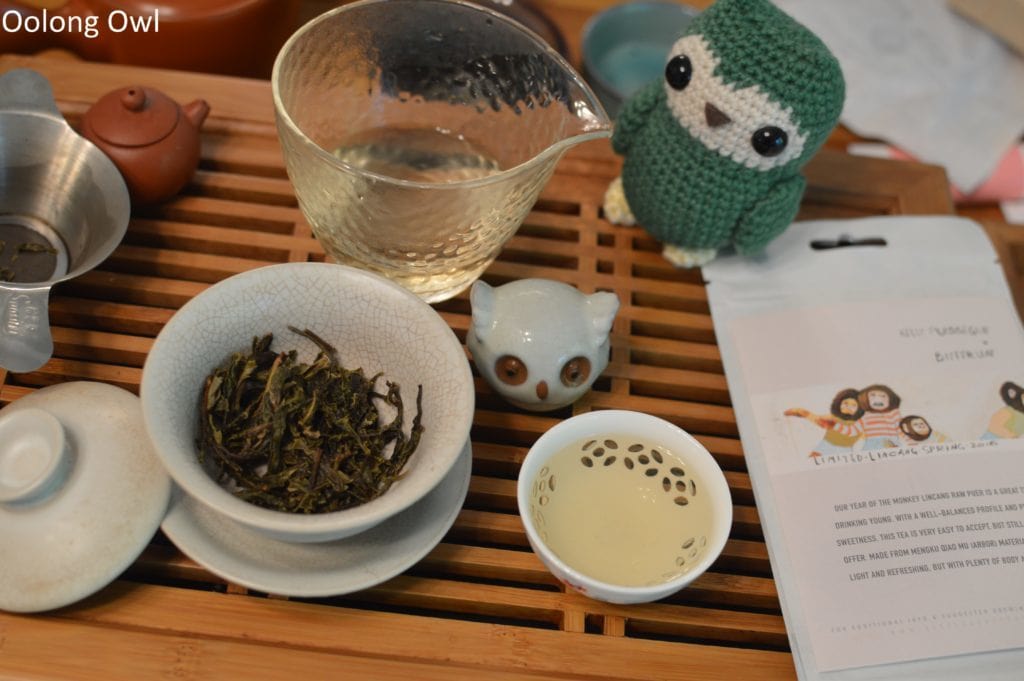 Tasting of Bitter Leaf Teas Year of the Monkey 2016 Spring Mengku Sheng Puer
The tea brews up a pale clear slight yellow. The hot leaf smells like sun burnt sticky rice and greens.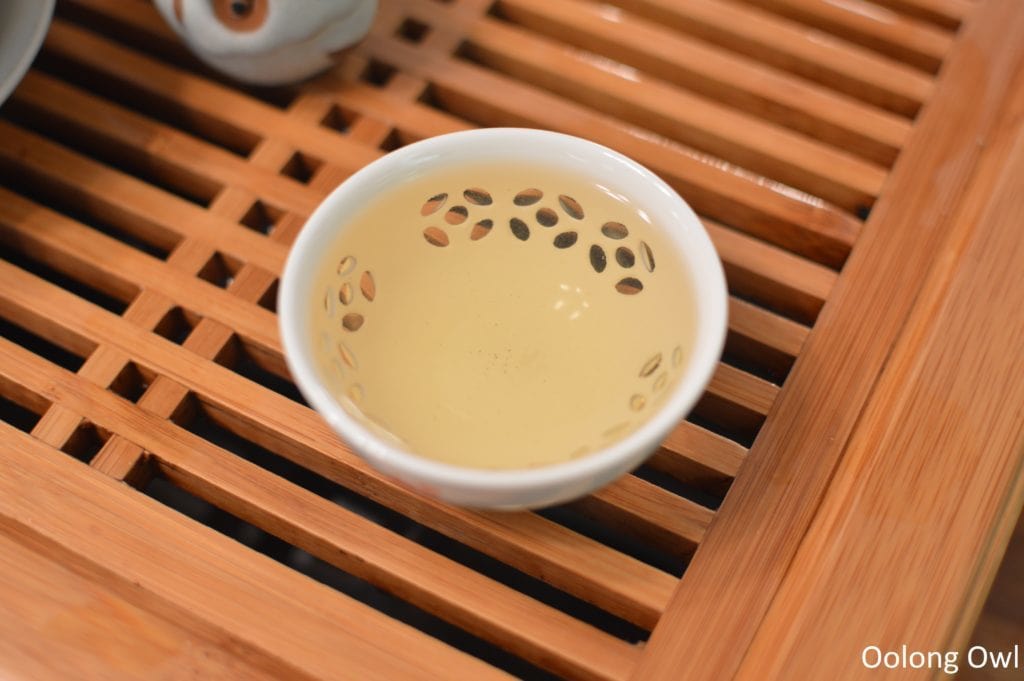 First, Second, Third, and Fourth Infusion: Mengku Monkey sips in creamy slick body, with a light light flavor.It has a soft syrup incense essence to it, but overall super light in taste. With each sip and cup, it builds more layers in the mouth giving off an aftertaste of a cheek puffing floral. A slight dryness builds with each steep adding primer to each layer, creating more flavor of amber incense and floral.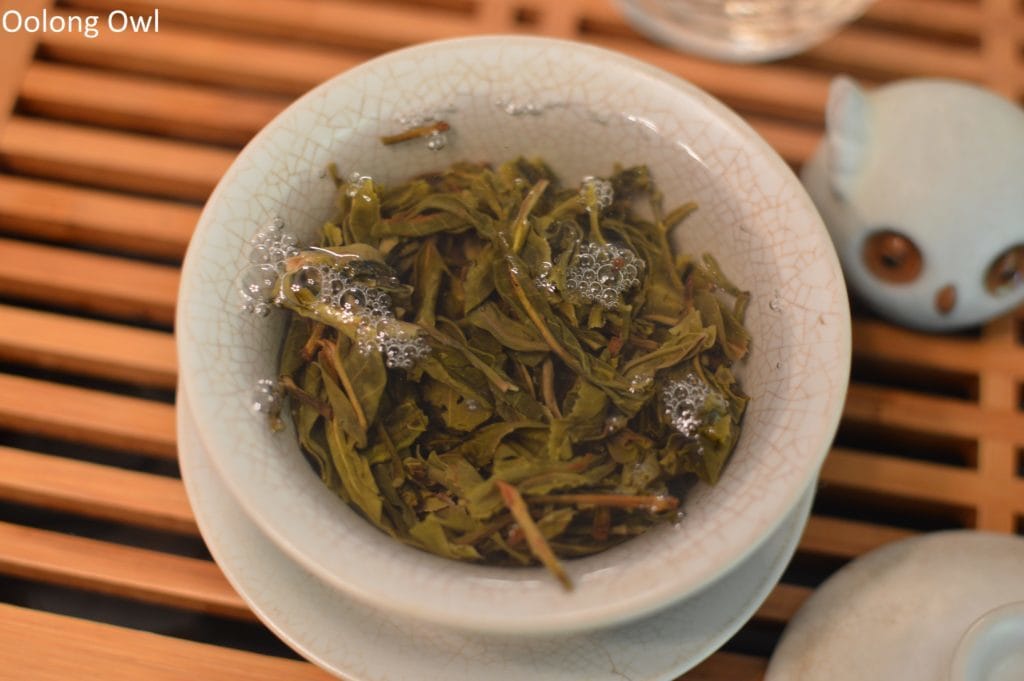 Fifth Sixth, Seventh, and Eighth Infusion: We are in flavor country! Four steepings of light sweet syrup and now I got a sticky, sun dried under ripe peaches, light floral, amber, and mineral taste and packs a hair tug attack. It is slightly bitter, but not enough to set most people off, and if this was steeped at a lower temperature, would likely not be there. The texture is thick, but also sticky from the light dryness. The aftertaste lingers briefly of dried floral. So well balanced!
Ninth, Tenth, and Eleventh Infusion: Flavor is dying, and what I'm getting is something like a swampy cooked leafy green with a thick body, under ripe stone fruit flavor, dancing around the unpleasant bitter level. Looking at the gaiwan, it looks like I'm drinking a green.
I swear I'm not drinking a green! NOT A GREEN.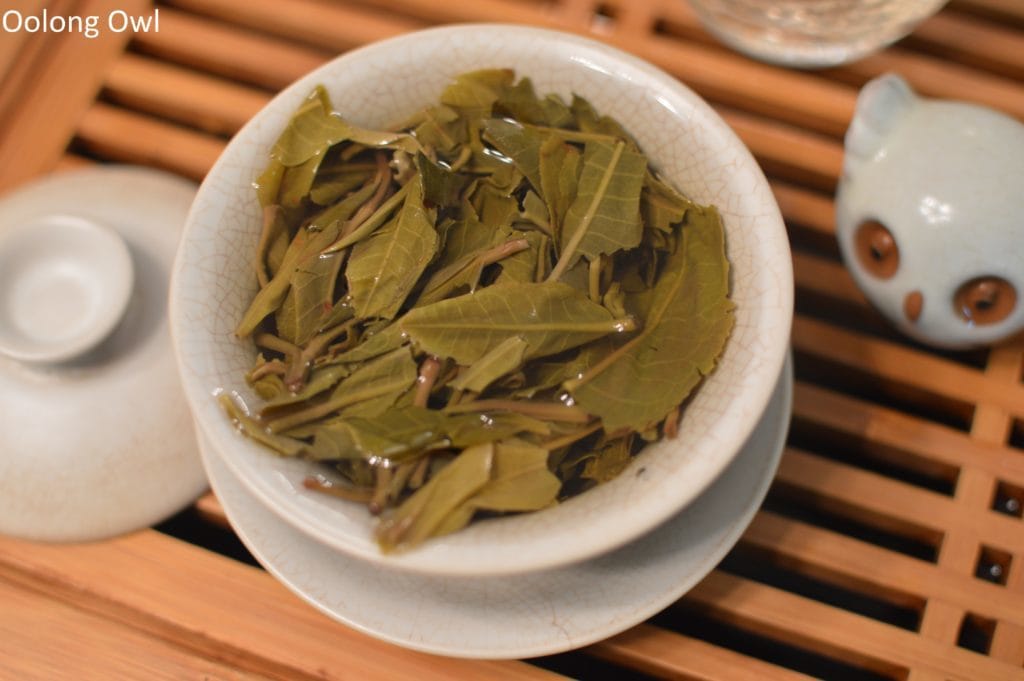 On Eleventh I switched to boiling and did a long steep (10 mins) to attempt to recover. There was barely and flavor left and the leaves had no scent to them.  This one died so suddenly! Couldn't take the heat! I did get some delayed reaction of feelings of little owls massaging my head, but overall a pretty chill puer.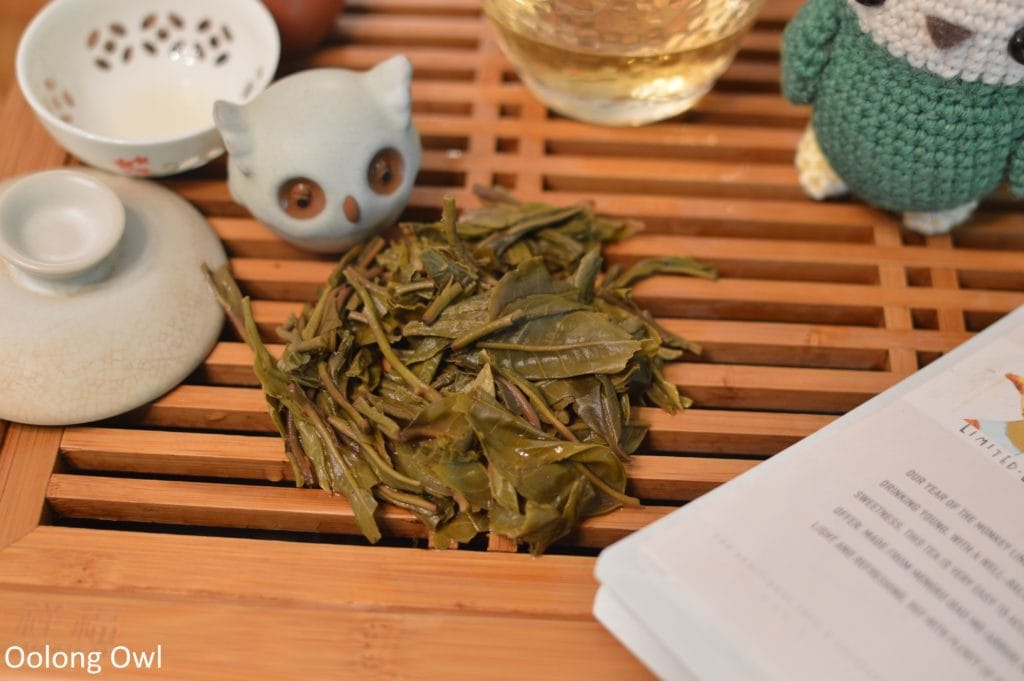 Comments
Bitterleaf Tea's Year of the Monkey 2016 Spring Mengku is a very friendly, soft, sweet, well balanced, low bitterness young sheng. It is pretty green tasting without being harsh or overly bitter. This tea is in daily drinker, new puer drinker, and green puer. This tea has some interesting character with the tasting notes and sticky thick texture. I recommend this puer for someone who wants a soft, green, balanced sheng. Someone who prefers teas like greens and green oolongs would appreciate this cake, in this state. It would be interesting to see how this tea ages as I am drinking this hella green. It is certainly drinkable now though!
Pricing on this puer is quite affordable at $0.14 a gram, $28.50 for a 200 gram cake, one of their cheaper 2016 shengs. Bitterleaf is 100% right this is a daily drinker or new to puer primer tea. This one personally didn't sing to me, but I enjoyed the body and texture.
(tea provided for review)