Usually I just post what I get in the mail on my Oolong Owl Facebook page, however this Yunnan Sourcing.com order was pretty epic. It wasn't a huge order, but an interesting one.
By the way, if you aren't familar with Yunnan Sourcing, they have 2 sites – the China based one,  Yunnan Sourcing.com and the US based one, Yunnan Sourcing.us. My order was with the China based one, as one of these items is only on sale there at the moment.
First off, my order took a few weeks to arrived as I cheaped out on shipping. Hey, more money for tea! I have enough tea to keep me afloat for awhile (cough, a year).
WOW THAT'S A LOTTA STAMPS!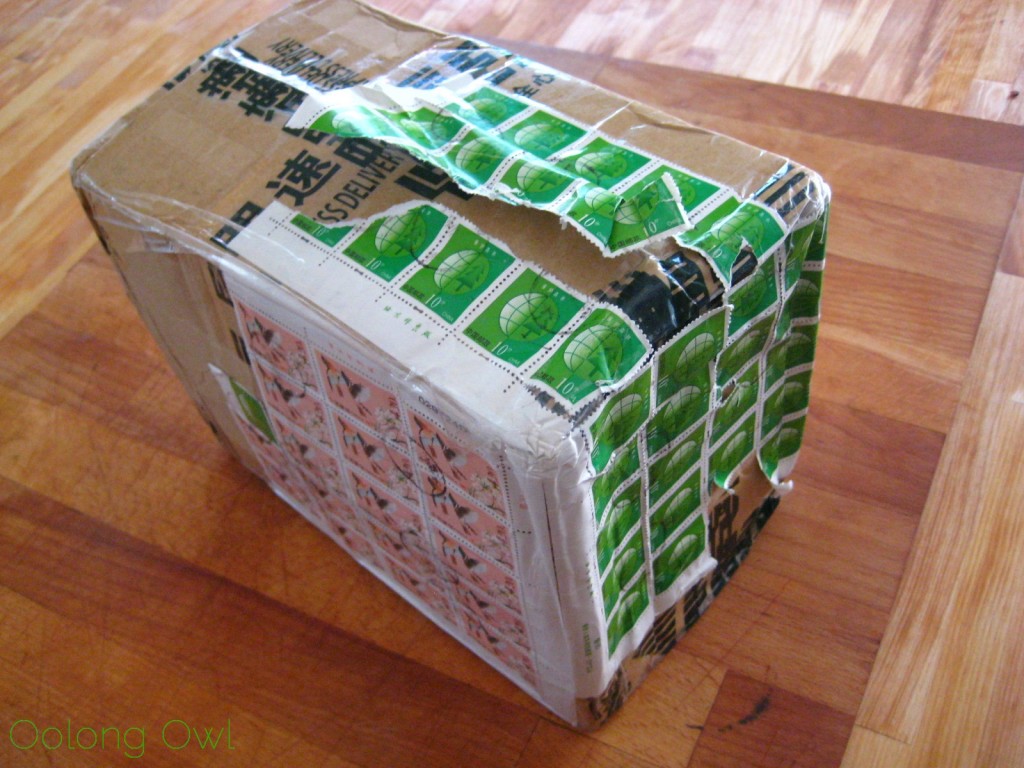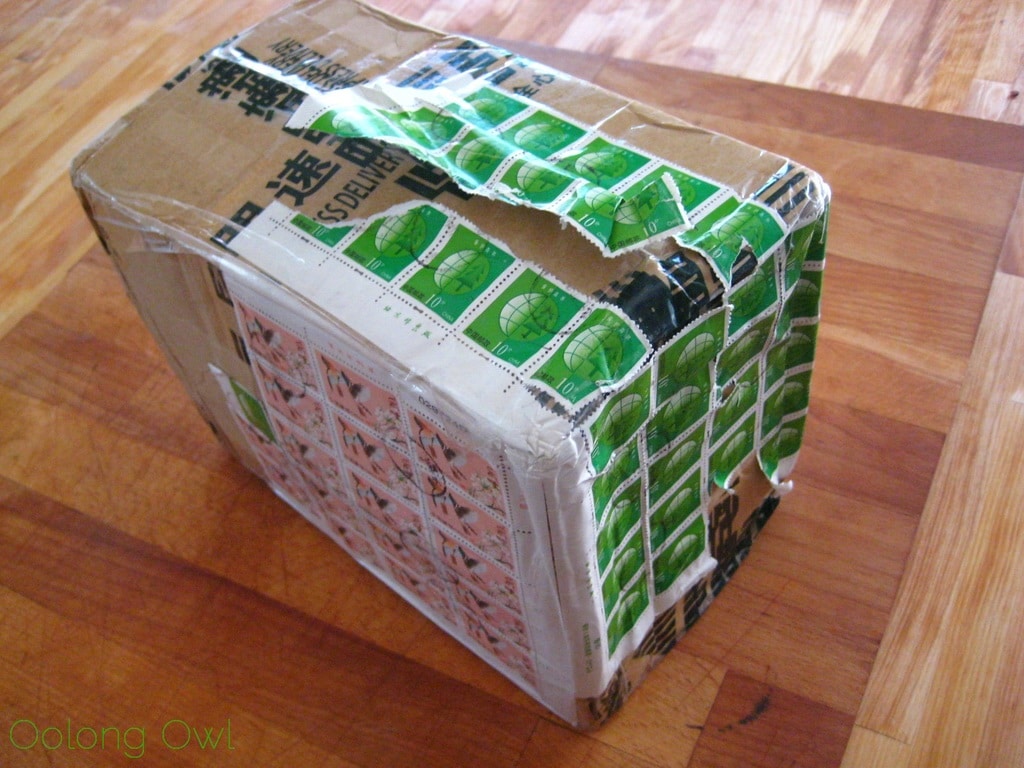 And lots of bubble wrap!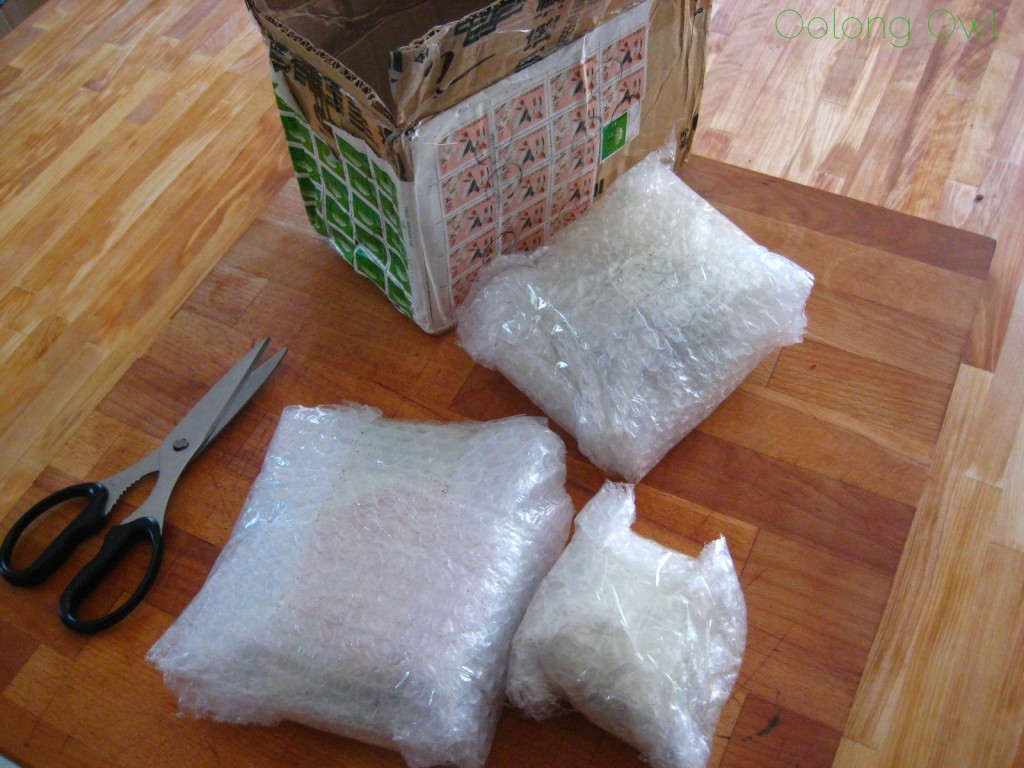 Each item, including the sample, and even more excessively the teaware, was super coated in bubble wrap and packing tape.  Yunnan Sourcing always does a crazy, yet effective job in wrapping packages.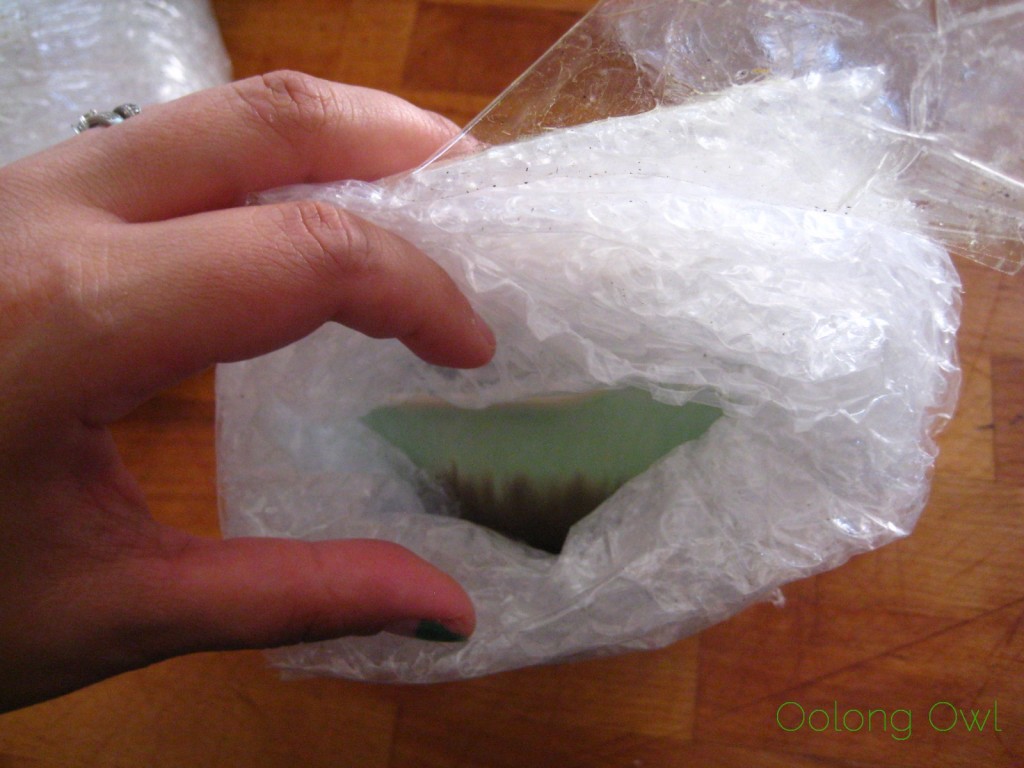 Huge pile of bubble wrap!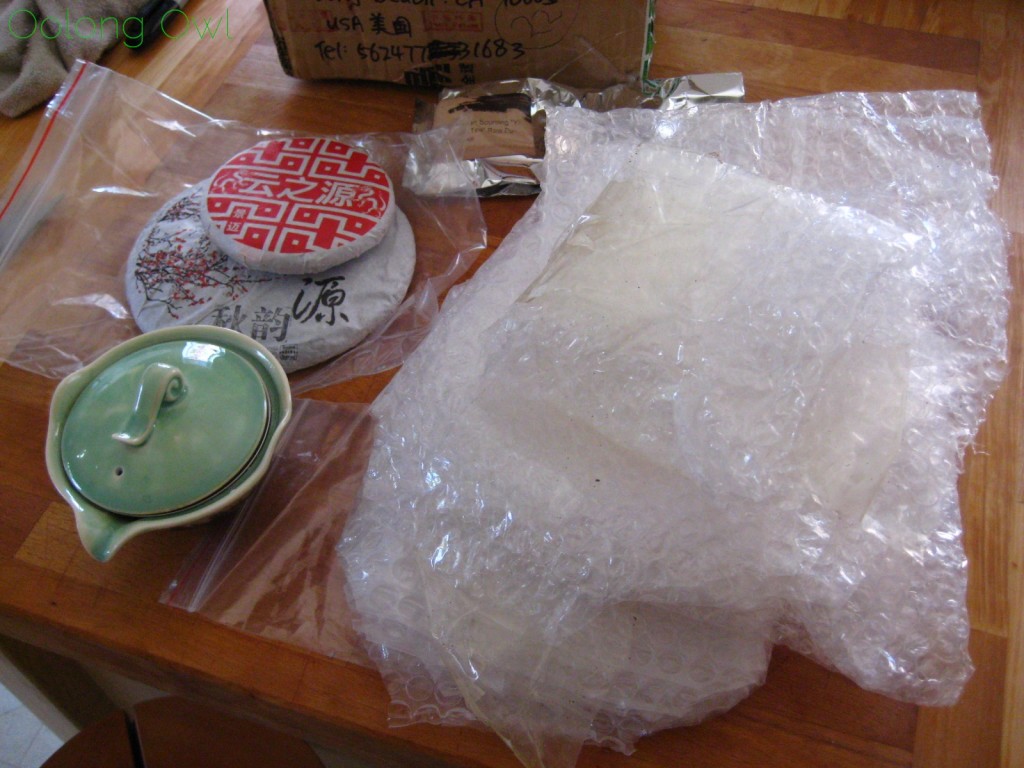 What I got: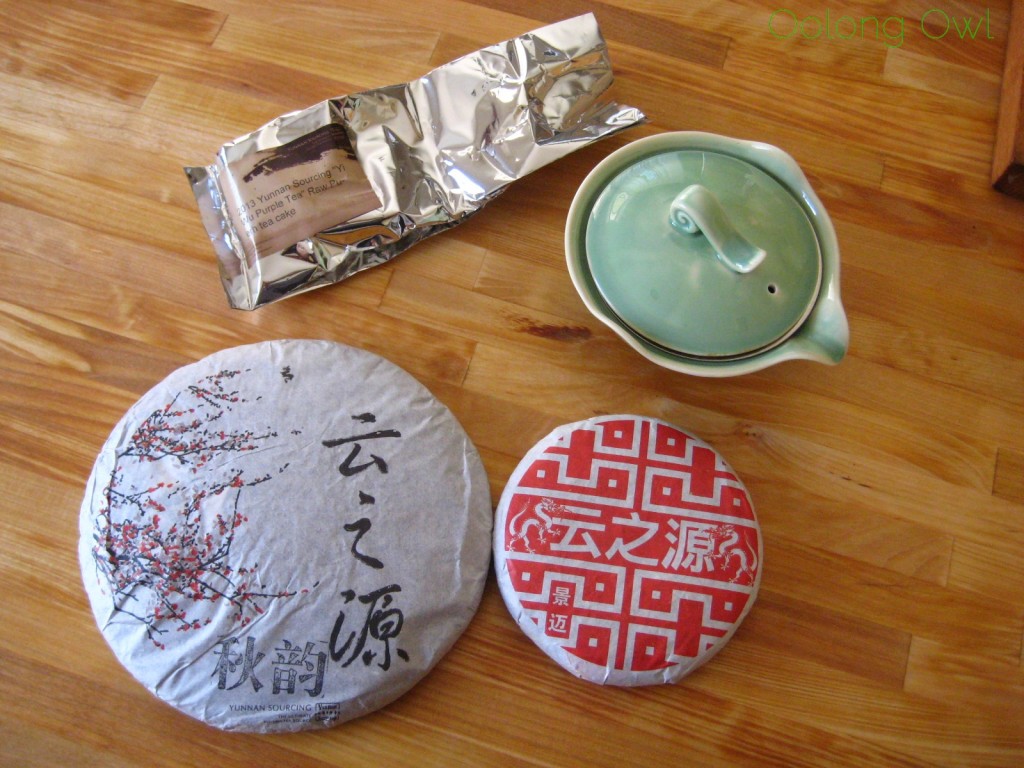 2012 Yunnan Sourcing "Qiu Yun" Wild Arbor Raw Pu-erh tea of Yi Wu mountain! Smells kinda like raisins.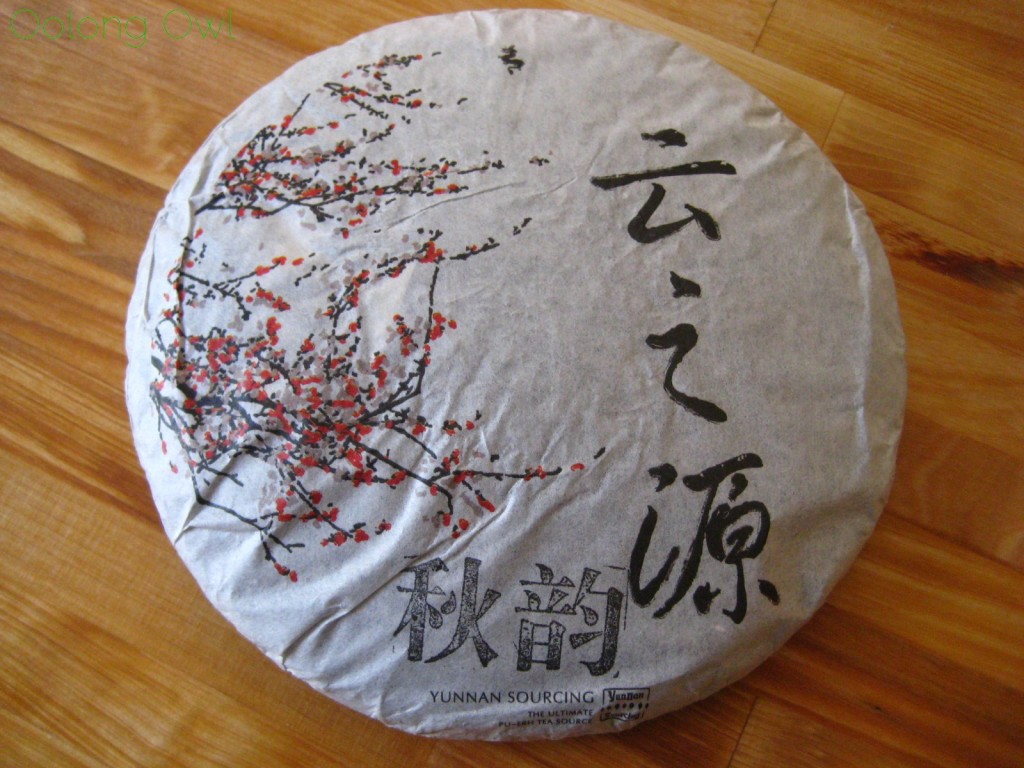 2012 Yunnan Sourcing "Dragon of Jing Mai" Ripe Pu-erh tea mini cake – this one smells.. oh my! Very robusty earthy!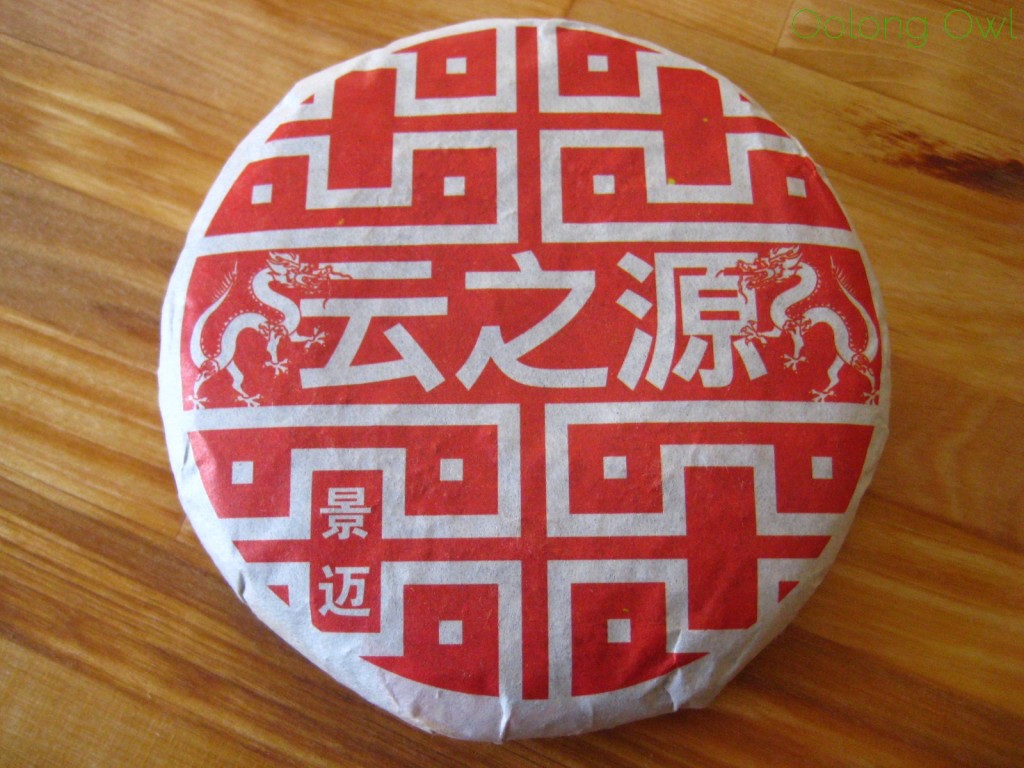 Bonus Sample!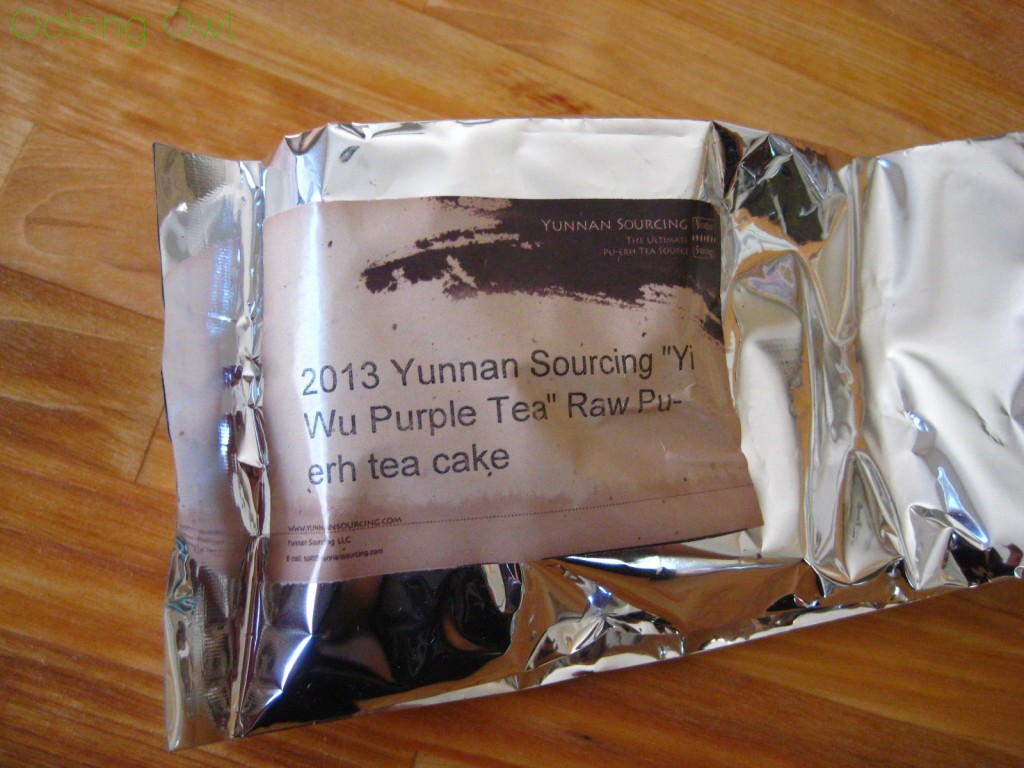 Finally, my long awaited gaiwan of my dreams! I love the colour gradient, spout and handles!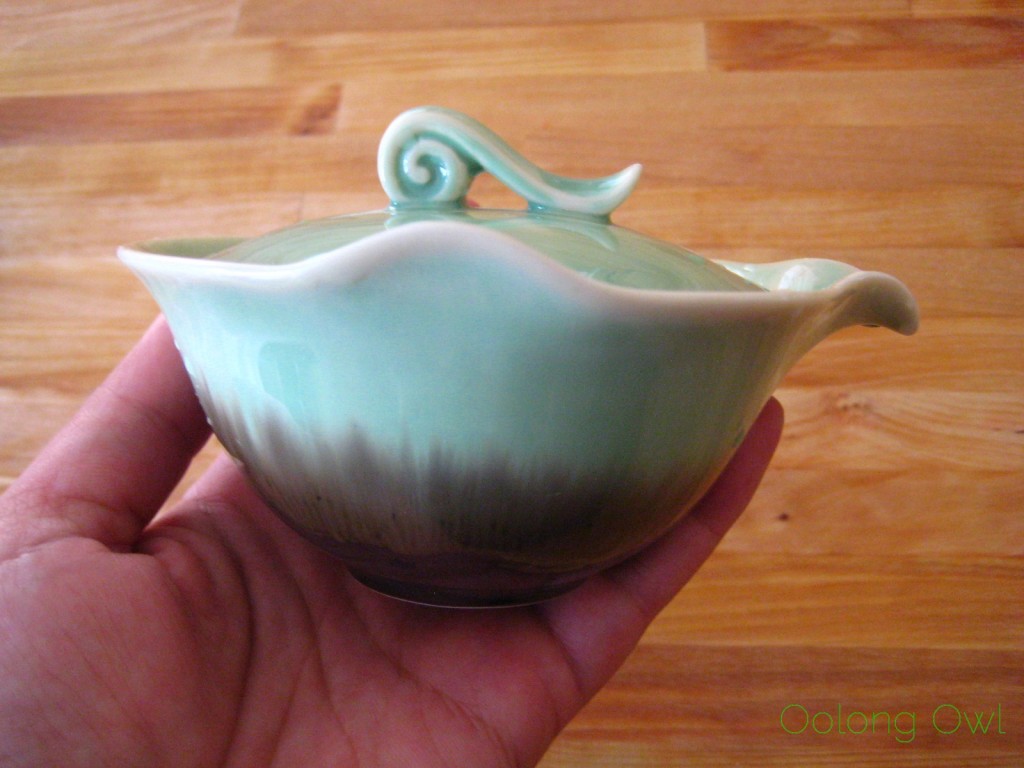 The lid has a lip and holes, which line up with the handle/spout. The inside of the gaiwan also has some wonderful glaze texture.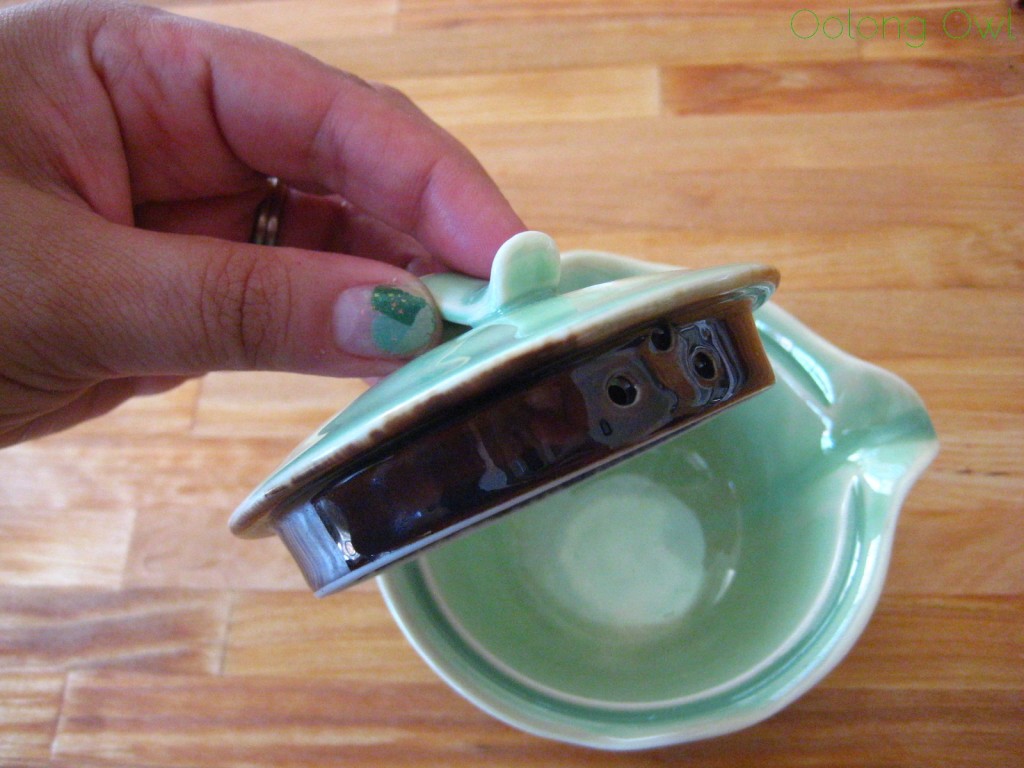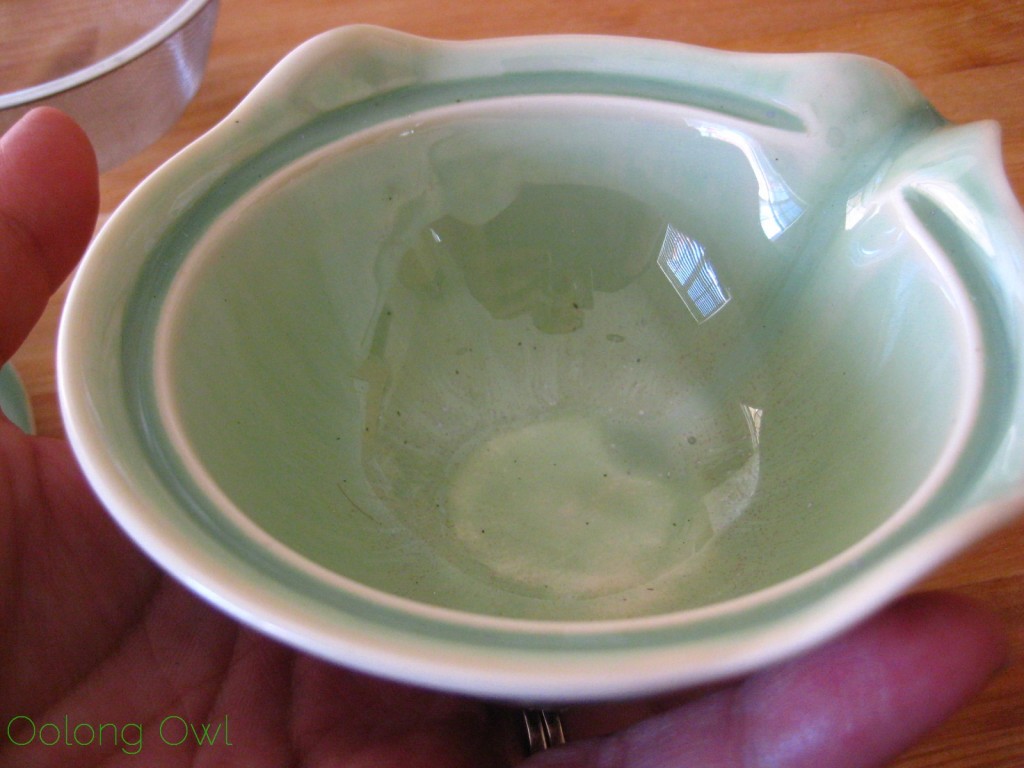 It also came with a steel filter, but the lid works without out. I'm probably not going to use the filter – I did a quick test without the filter and the gaiwan filtered out the leaves a little better than the typical gaiwan thanks to the lid design.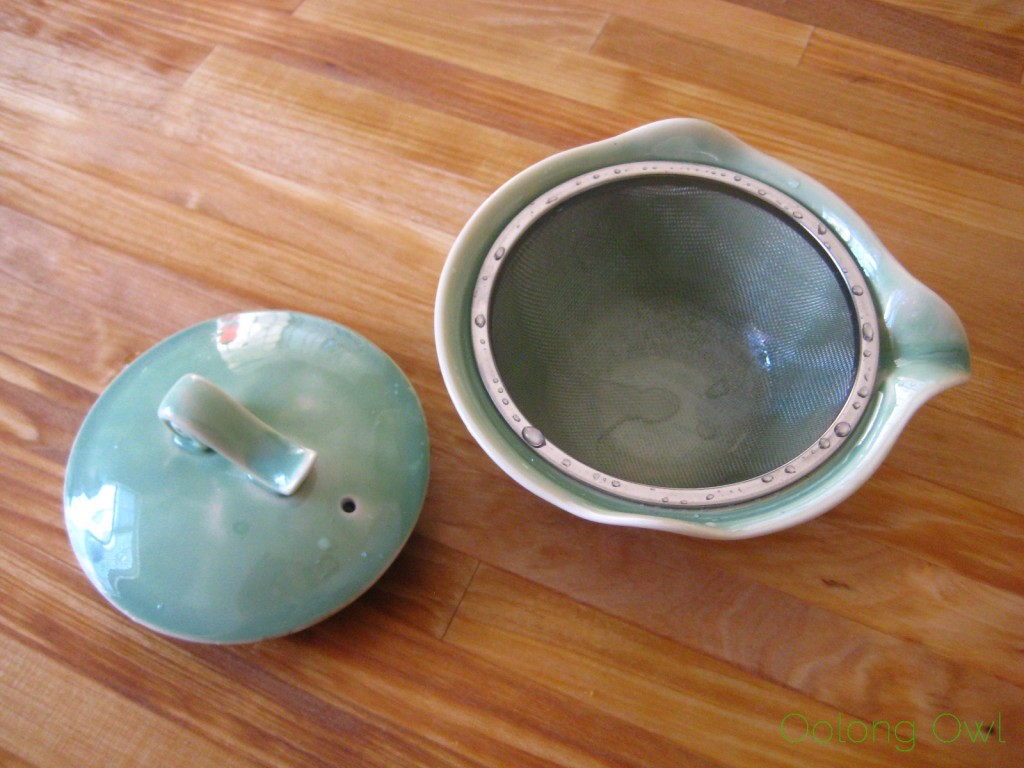 Now, how does it pour? Freaking fantastic! Only one issue came up – the gaiwan is a little wide for me to hold with my small hands. My hands are pretty small, I use small MMA gloves in brazilian jiujitsu and they always fall off, so maybe this gaiwan won't be a problem for most of you.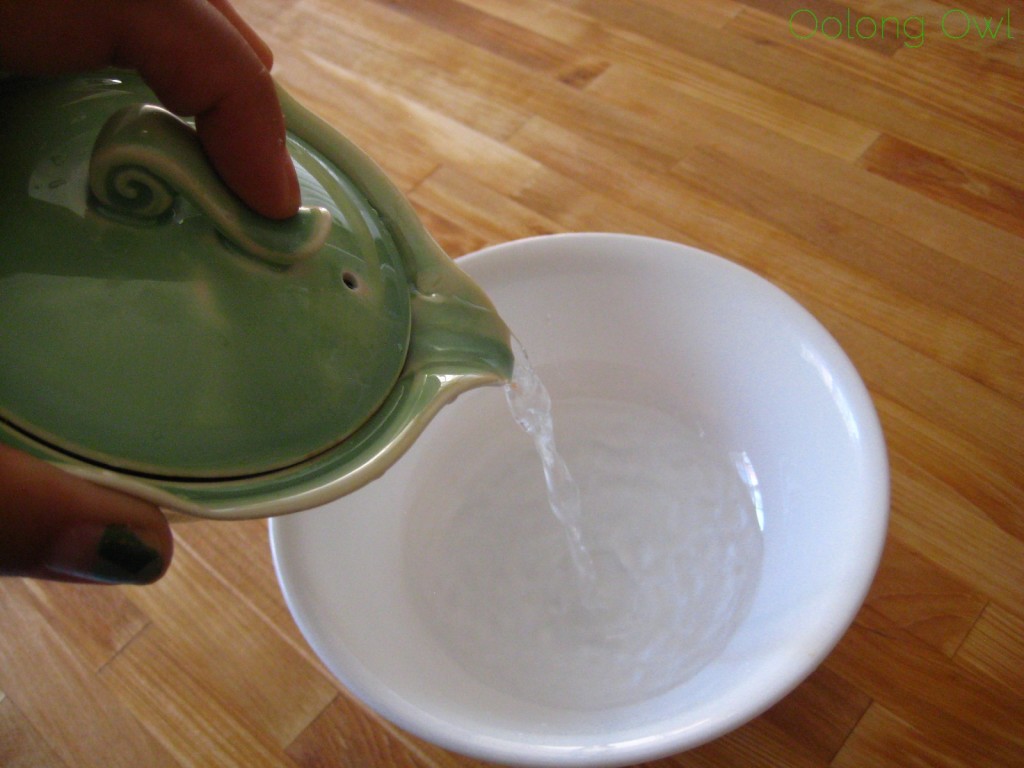 I'm super happy with my Yunnan Sourcing.com order – if you are a pu'er lover or want some really nice tea ware, check them out!