Zhushan Oolong is a high oxidized Taiwanese oolong from Goe Tea. I received this tea from Tealet. Tealet has more information on the tea grower – but the summary is Goe Tea, traditionally making light oxidation oolongs, has been playing with more oxidized oolongs with tasty results.
Looking more into this tea, I found I could get it from Goe Tea, though a definite language barrier for me. With that said, it is really cool that Tealet helps bridge this tea grower to the US online market place. Not to mention every tea I tasted at Tealet at the World Tea Expo was fantastic.
Dry Leaf
Sorry to be confusing tea peeps – I got this sample during the World Tea Expo with the incorrect package. I then wrote all over the package without thinking, as I usually hide my steeping notes on packages (you really don't want to see my handwriting).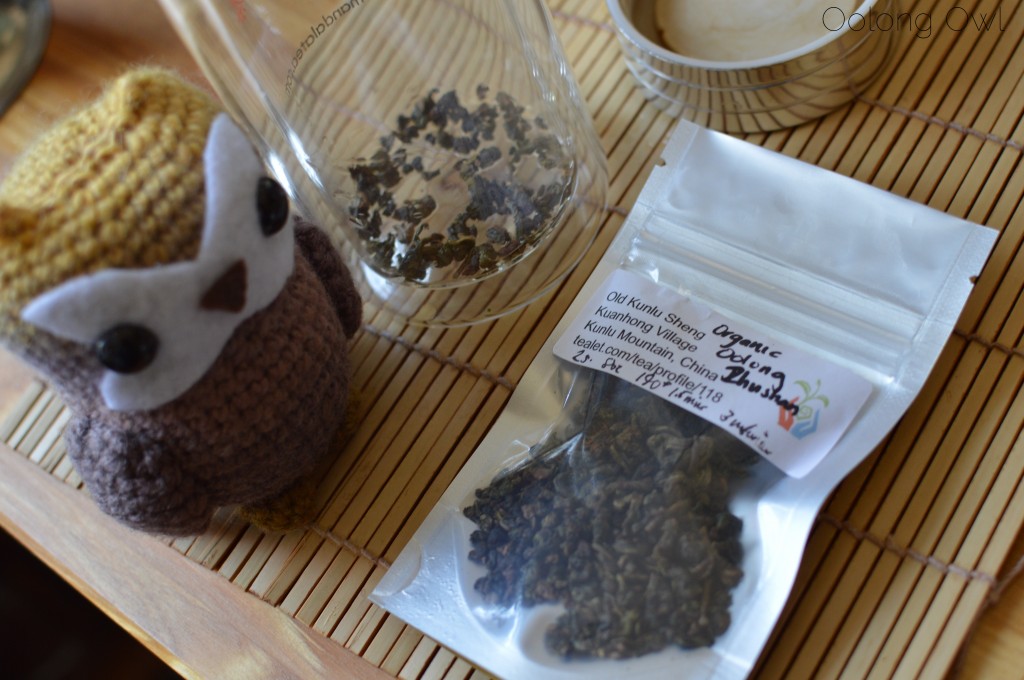 The dry leaf of Zhushan Oolong is mega watt fragrant! It's roasty, buttery, sweet and floral – drool worthy! Intern understudy was hooting excitingly! Dry leaf appearance is your wadded rolled oolong with the occasional stem.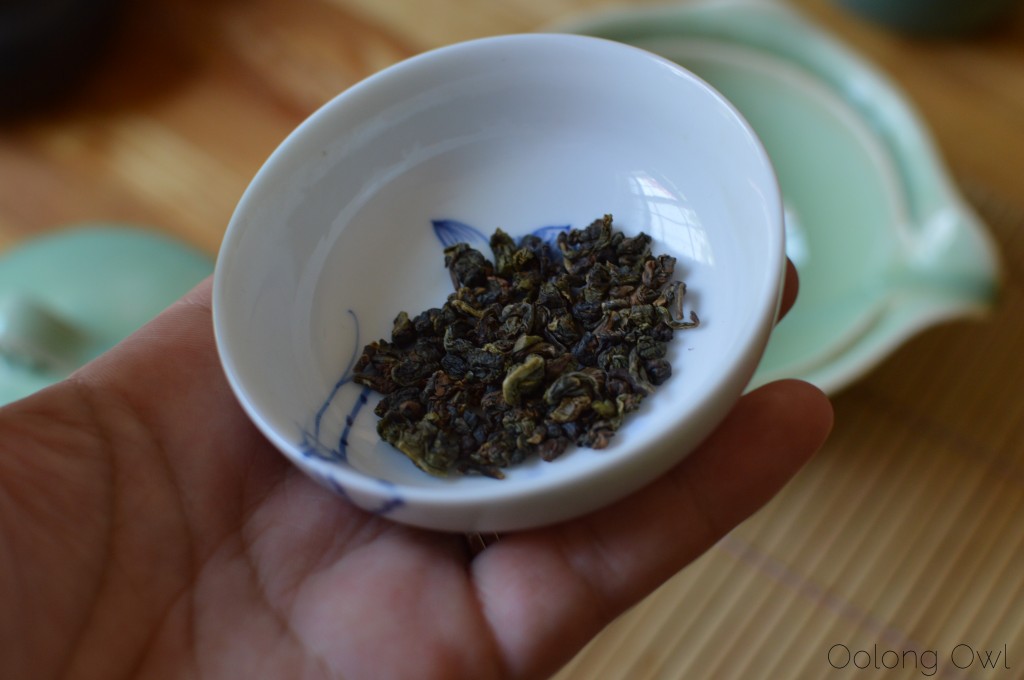 Steeping Instructions
As I am a stickler for following instructions, I did Tealet's suggestion of 2 grams of tea, 8oz of 190F water with a 1.5 minute steep. Zhushan Oolong showed to be quite a heavy tea! I wish I had a small glass teapot – mine is somewhere in the mail from China – so I used my Mandala Glass Tea Thermos.
After 1.5 minutes I had a lightly scented, creamy nut brown cup of tea.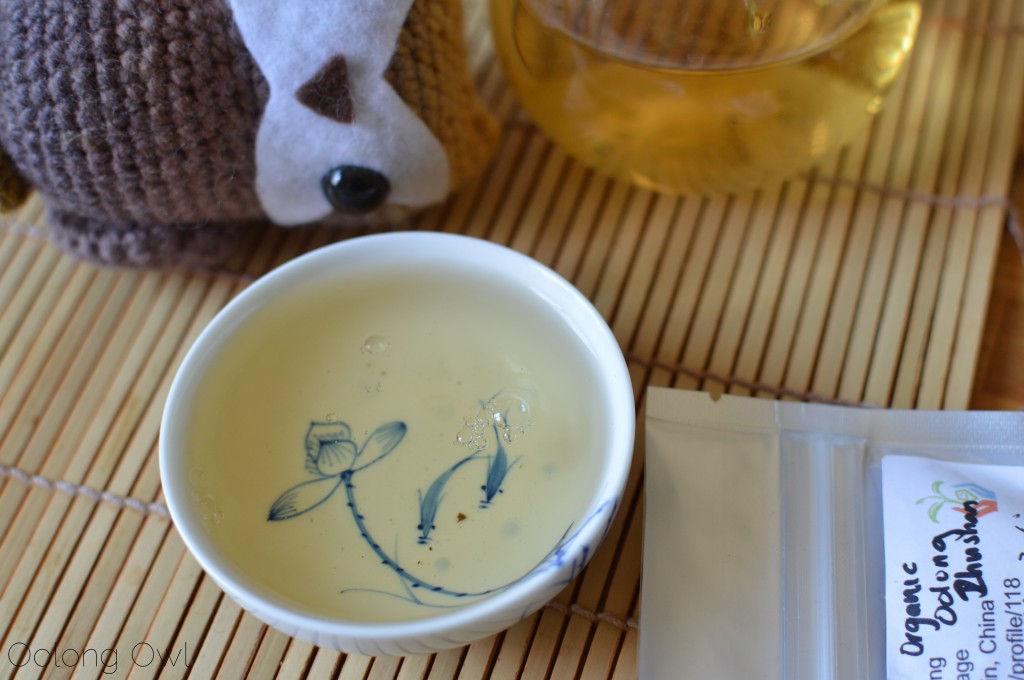 Tasting of Zhushan Oolong
First Infusion: Fluffy! Zhushan Oolong sips in with a thick, fluffy and creamy body packed with flavor! Notes of sweet butter, a light orchid floral (about a 2/10 Floral-o-meter) early on. At the end of sip I found the texture breaks up to a more crisp and light with a sweet nut finish. I had to think about it for awhile and nibble on a few nuts and seeds in my cupboard, but I find Zhushan Oolong's nutty flavor is close to pine nuts!
The strength of Zhushan Oolong is the texture – the fluffy, thick cloud first sip to a light crispness is like sipping on a cloud with the sun rays bursting through at the end. However, after each sip the creamy bursty mouth feel lingers for awhile, an unforgettable experience!
Second Infusion: I did a 2 minute steeping here. For some reason, my cup had some more leaf debris in it looking like the fish were feeding on the tea bits. Hands off fishies, those are mine!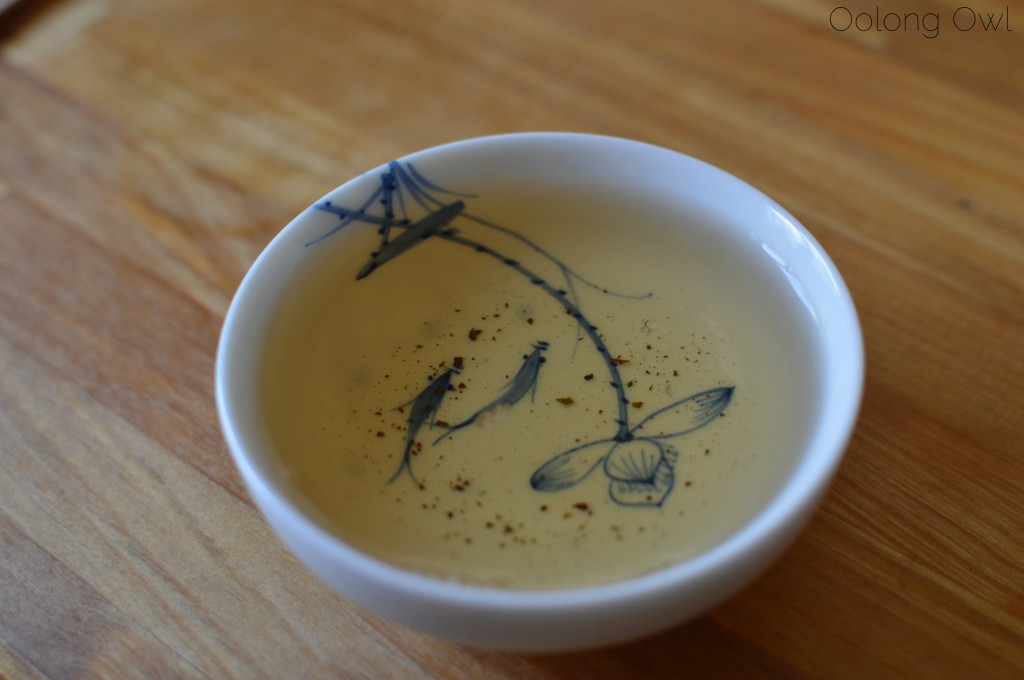 The fluffy texture is going strong. The floral seems a little stronger, around a 3/10. Unique to this steeping is a light astringency, 1/10 Astringe-o-meter rating, which is a slight dryness to keep the flavor going after each sip.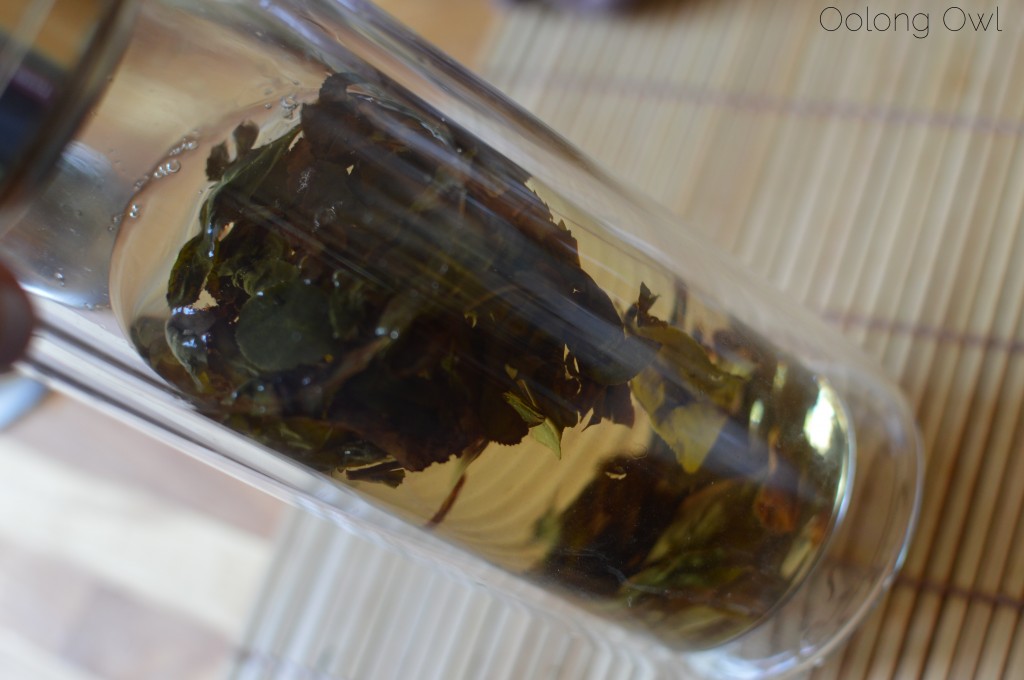 Third Infusion: The Sad Owl infusion. I did a 3.5 minute steeping and it was quite light, sweet, orchid nutty, fluffy but with a watery finish.
After the final infusion I checked out the leaves, which turned out to be intact moderately sized leaf. Kinda cute!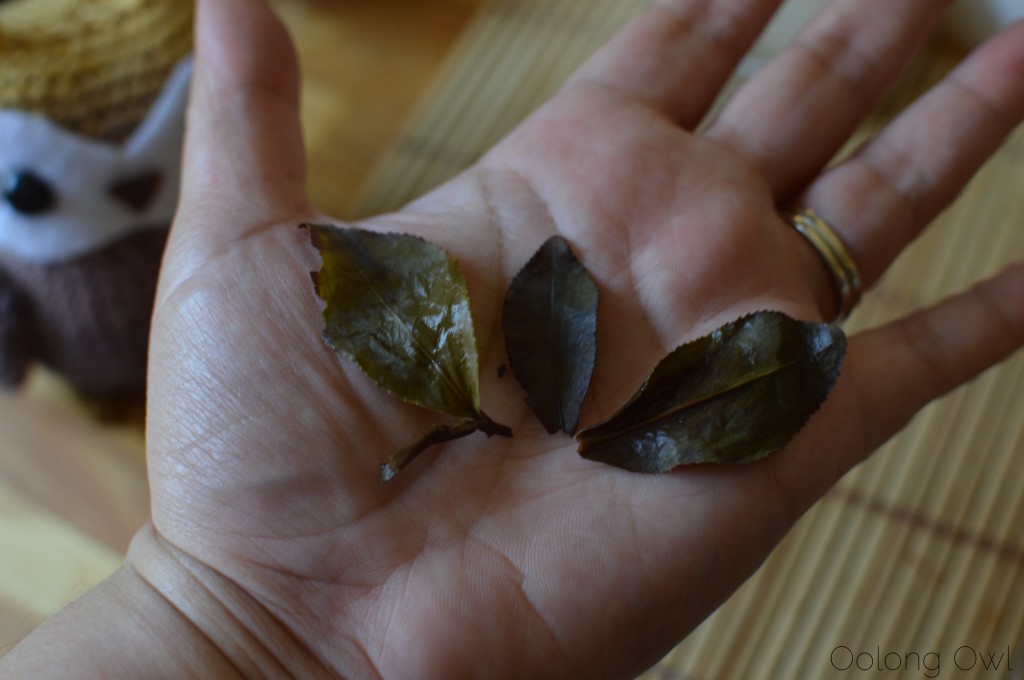 Comments
Want a tea to explore all the delicious mouth feels and textures? Zhushan Oolong is quite tasty, pleasing the Tea Owls at Oolong Owl. I found Zhushan Oolong easy to drink, but also complex in texture, making it a great tea to ground yourself. As a side effect, I also found this tea kinda filling – maybe that thick mouthfeel was tricking my brain.
Zhushan Oolong is on the pricey side (at this time, $13.80 for 15 grams) but is packed with flavor and a real treat. Tealet also has a Tea subscription plan going, so you can try all the teas!
Bonus: Tea Owl Leaf Study.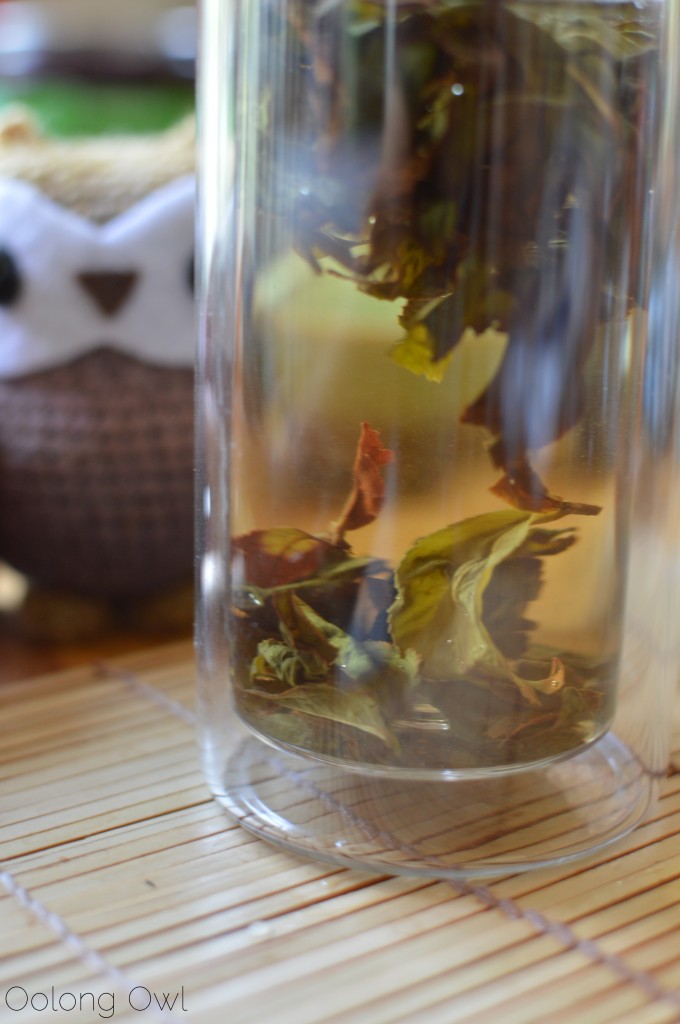 (tea provided for review)