I purchased the 2015 Bulang Ripe Puer Mini Cake from the Los Angeles Tea Festival 2015. Bana Tea Company has excellent shou pu'er and the taster at the booth was lovely and the price was good for a little 100 gram cake, so I went for it. This bulang is a spring harvest from 100 year old trees from Bulang Mountain.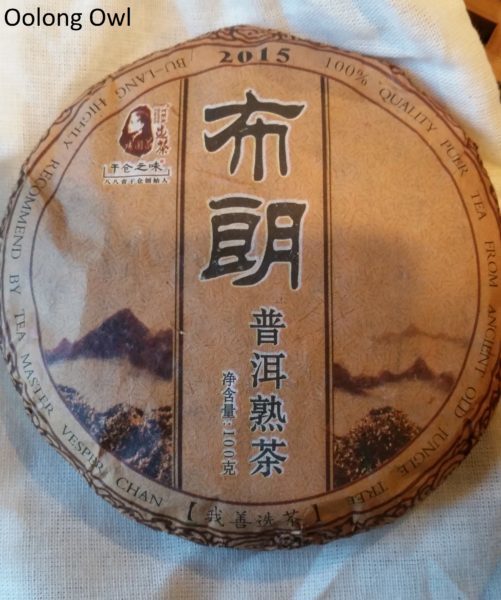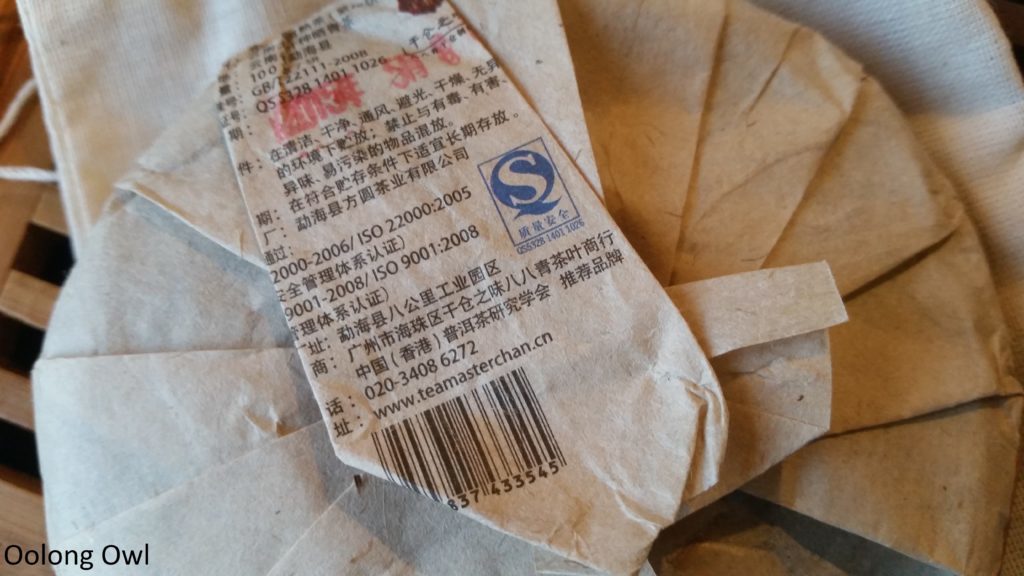 The packaging is nice and simple, though had a chuckle with the translation it was from jungle trees.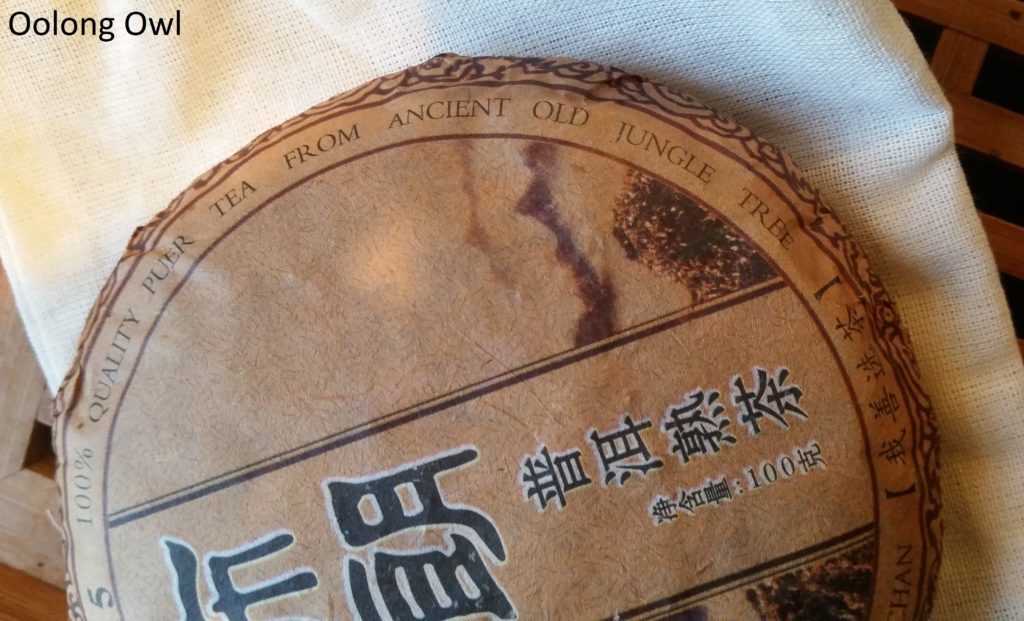 You have to go through Bana Tea Company's site, but there you will find that the owner's tea master is Tea Master Versper Chan, who she travels with to source or blend pu'er with.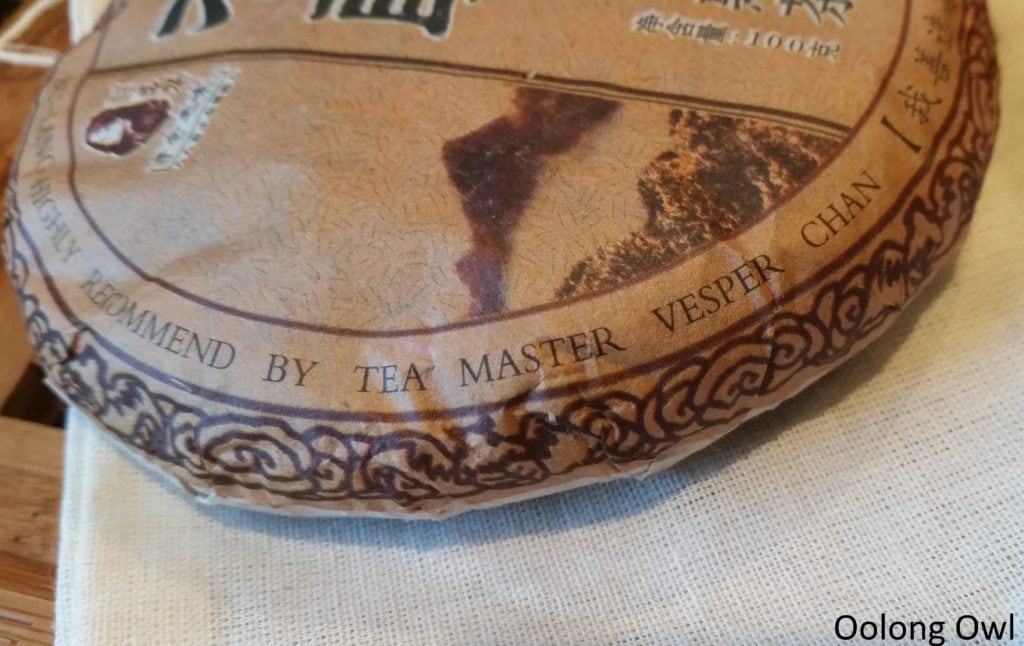 Dry Leaf
l broke pieces off this cake already as I wanted to give some away to tea friends bana teas who haven't tried. It has a deep tangle of brown and black leaf.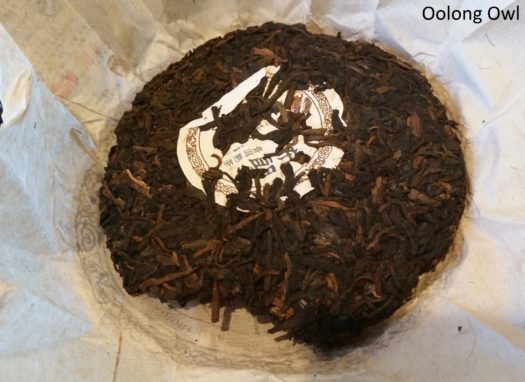 Steeping Instructions
I used a gaiwan and did a ratio of 1 gram to 15ml. I used boiling water and started with two rinses before drinking. I started with quick 10 second steeps.
Tasting of Bana Tea Company's  2015 Bulang Ripe Puer Mini Cake
First and Second Infusion: Steeped up, the 2015 bulang mini cake has a dark cocoa scent. It's not super clear in colour with a bit of fog but it's pretty young.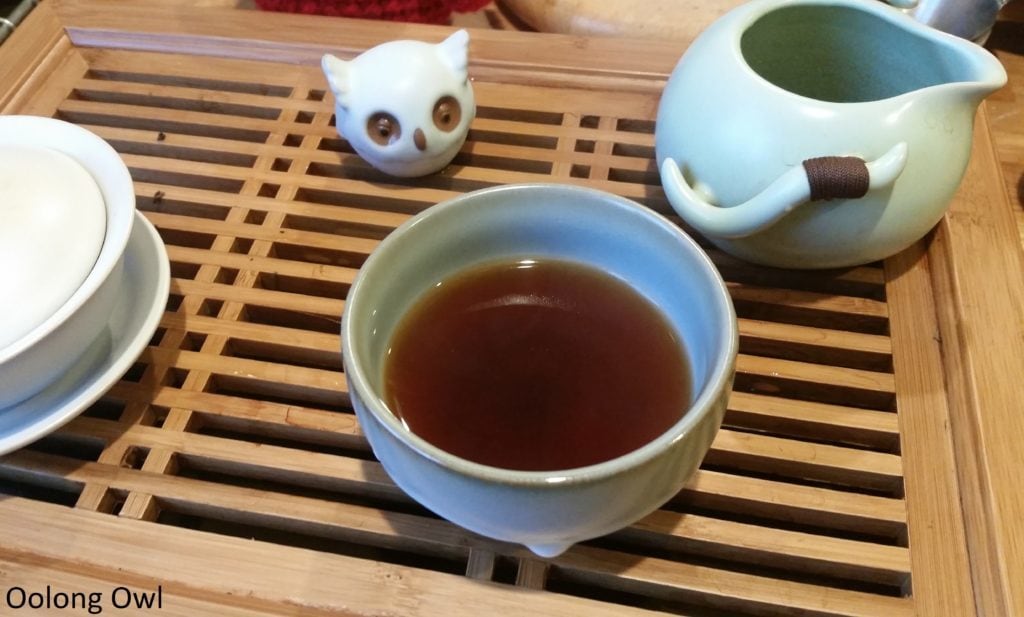 Steeped up, the flavor has a bittersweet and light earth flavor with a bit of a sour finish. There is a dry mouth feel left in the mouth. After each sip I got a deep breath feel right away. Take a deep breath and hoooot!
Third, Fourth, and Fifth Infusion: The flavor has bloomed into a well rounded taste. The 2015 Bulang is dark, earthy but without being too strong. I got notes of abrasive clay, earth, and molasses with a light bright sour at the end. There is a bitter sweet finish that is rewarding. Despite the dryness in my cheeks this is an easy drink as the flavor is very approachable and nice.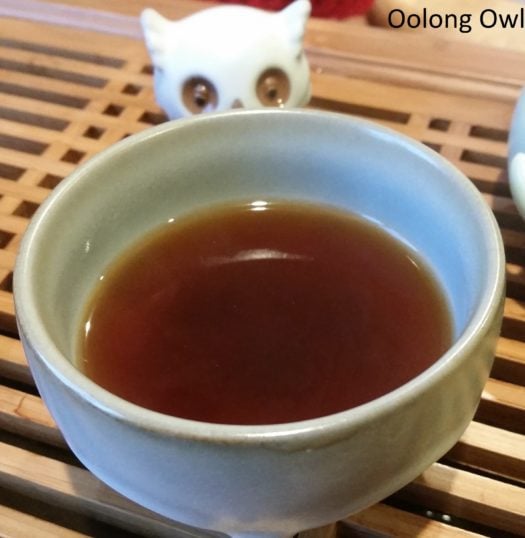 Sixth, Seventh, Eighth, and Ninth Infusion: Best steepings and super sweet mode! The flavor is mineral sweet, clean, smooth and brown sugar. The sourness and abrasive clay notes are gone, paving for a really good clean and smooth taste. The aftertaste is a lovely sugar taste.
Tenth, Eleventh, and Twelfth Infusion: Even sweeter? What is this magic? I did long infusions here, so 5, 10, and 30 minute steeps. This young bulang is brown sugar flavor throughout the steep, it is like this tea finale was dessert course.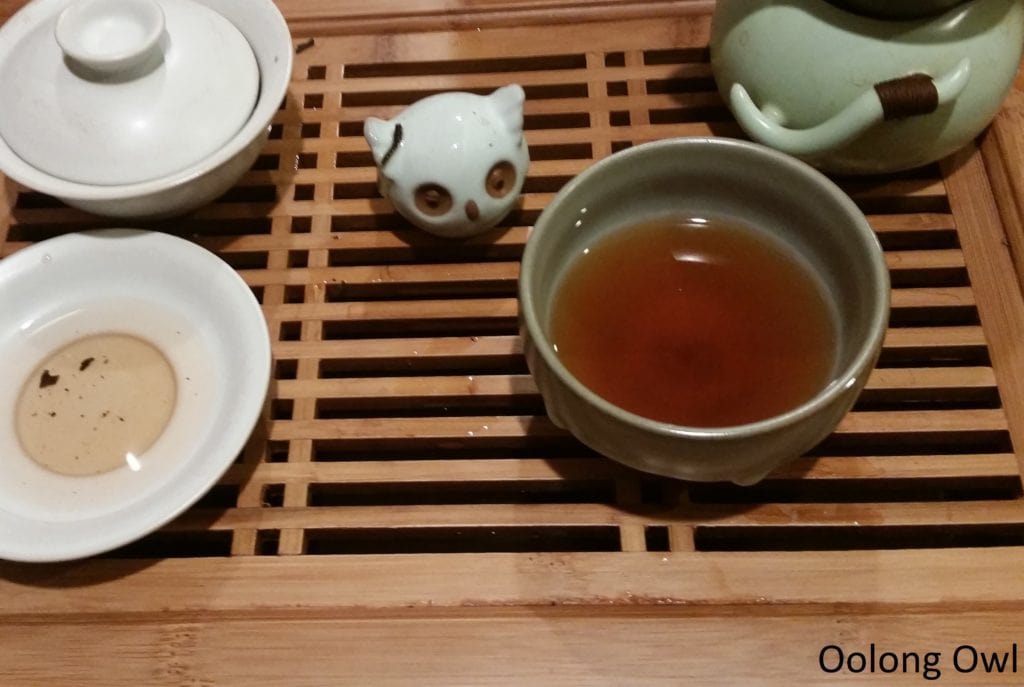 Comments
2015 Bulang Ripe Puer Mini Cake  is a really sweet bulang shou puer that isn't too heavy on the earth. This small cake is inexpensive and a nice starter shou pu'er for someone who wants a lighter shou or a daily drinker. I got a good amount of resteeps despite it being on the younger side. The tea is a little young taste in the beginning, but stick with it and you'll be rewarded with really sweet pu'er at the end. I would love to purchase more and see how this cake turns out in a few years.
As always, Bana Tea Company has some good teas. Pu'er drinkers should check them out!