White2tea's Nightlife is a Yue Guan Bai (aka Moonlight white) Yunnan white tea. Nightlife is apparently a high grade tea, made from a large leaf varietal reserved for sheng puer.
I purchased this tea on a whim. Hey, I like Yueguanbai/Moonlight whites, so I had no issues dropping blind on a 200 gram cake from my dealer White2Tea. I purchased it at release and it smelled really strong funky from the journey, so I let it air a bit before tucking it with my other moonlight cakes. Quickly, 2016 Nightlife sold out. At first, I am not sure why they sold out, as far as I know not many of my tea buddies bought a cake, and the amount of people poking me to review this thing to figure out why it sold out. I spoke with White2Tea he wasn't expecting Nightlife to be that popular either. Thankfully there is a 2017 Nightlife.
I am being assisted today with two Tea Owls of the Sith.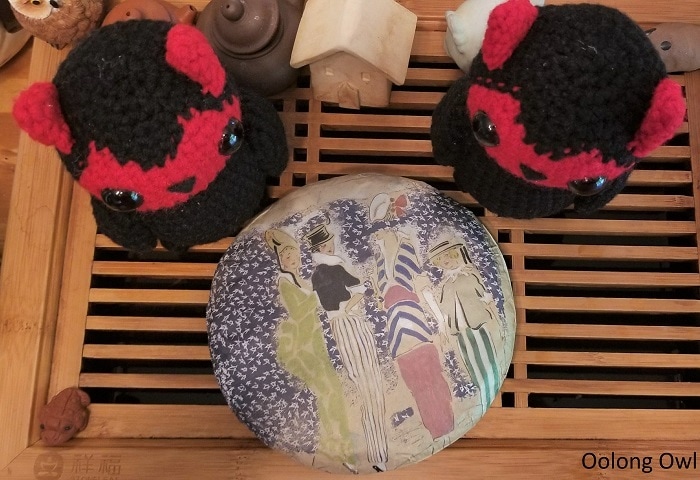 This cake is gorgeous!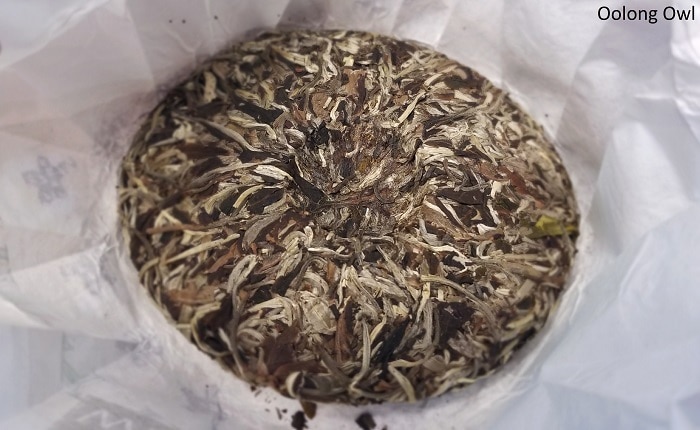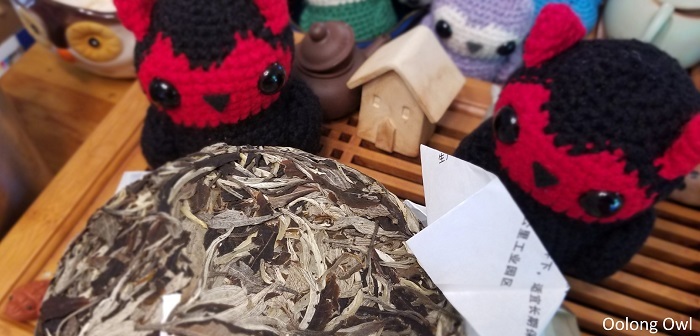 Steeping Method: I used boiling water and did a ratio of 1 gram to 17ml.
Tasting of White2tea's Nightlife
First and Second Infusion: Nightlife steeps up a marigold orange with a strong floral scent. Nightlife's flavor is floral, fruity, creamy and buttery – like buttercups with a creamsicle made of orange citrus floral of osmanthus. The body is super heavy thick, like drinking a stick of melted butter. I'm drinking this ripping hot, and it feels so thick that it cools the lips. The finish reminds me that this is a white tea as it has a stale, yet new paperback book flavor.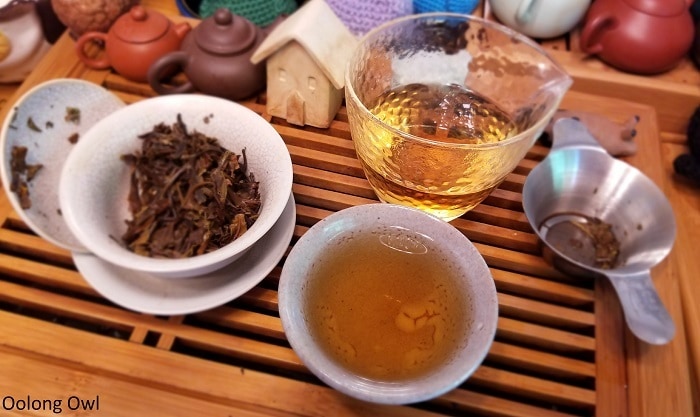 Third, Fourth, Fifth, and Sixth Infusion: Overdrive! The flavor got strong! Nightlife has a concentrated creamy floral, and stale book notes, with a bright floral fruity finish. The aftertaste is a rock sugar sweetness, with my mouth feeling like I am still gnawing on that stick of butter. The later steeps in this bracket have a slight astringency to them, giving a feeling of the tea cleaning your teeth to be squeaky.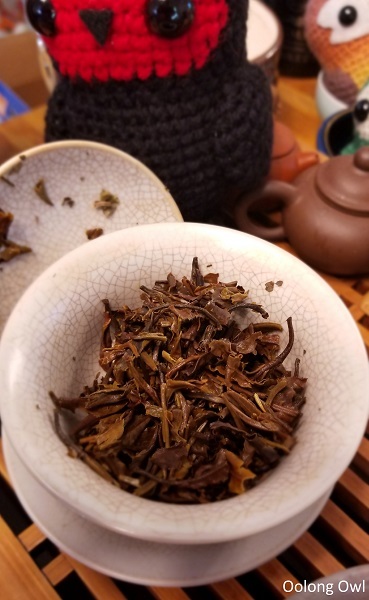 Seventh, Eighth, Ninth, and Tenth Infusion: Just as you would think this tea should be dying, it is not. The flavor is even stronger! With each steeping, Nightlife got more bright, crisp, and floral. The flavor is a thick bouquet of floral. I am not sure what flower, it is not orange like anymore, more of a meld of floral. The aftertaste is more floral. The dryness has not gotten stronger, still at teeth cleaning level.
Eleventh, Twelfth, Thirteenth, and Fourteenth Infusion: Finally, Nightlife is slipping, the night is coming to a close. The flavor is getting lighter and dryer, making my mouth feel all cottony weird with my squeaky teeth.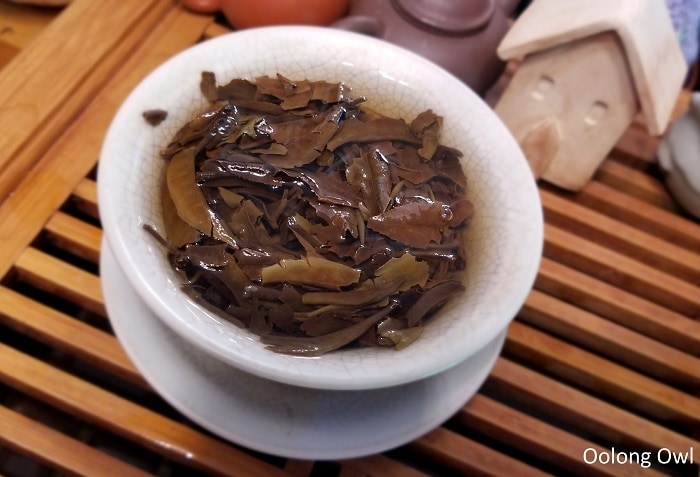 Fifteenth and Sixteenth Infusion: I spoke too soon, as I am still getting tea out of this. The flavor is soft, but of linen and floral. It is still dry, but also very drinkable.
Moonlight whites… look pretty before steeping, but not so much after.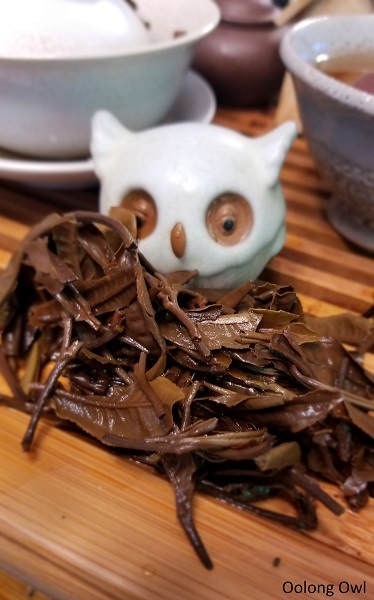 Comments
White2Tea's Nightlife has an excellent floral character to it. Nightlife also has an excellent body to it, making for an enjoyable session to drink slow while reading a book. What I enjoy the most about this tea is the body and that combination of fruity floral in the early infusions, it made for a complex Moonlight white. I am interested on how this tea will age, as I have a 2011 Moonlight white that is fantastic and bombproof. I will likely tuck White2tea's Nightlife away to drink later.
I have heard from a number of people that despite being long time tea drinkers (of even puer) that they still haven't given white tea a chance, under the assumption it is just flavorless floral slop. This moonlight white has a good strong flavor to it, lots of resteeps, and aging potential. Anyways, this is a tasting of the 2016 Nightlife. The 2017 Nightlife is available.