With my last Essence of Tea order, I got a free sample of 2017 Nancai Ancient Sheng puer. This tea apparently comes from old wild trees. It is promised to have a strong flavor, qi, bitterness, and aging potential.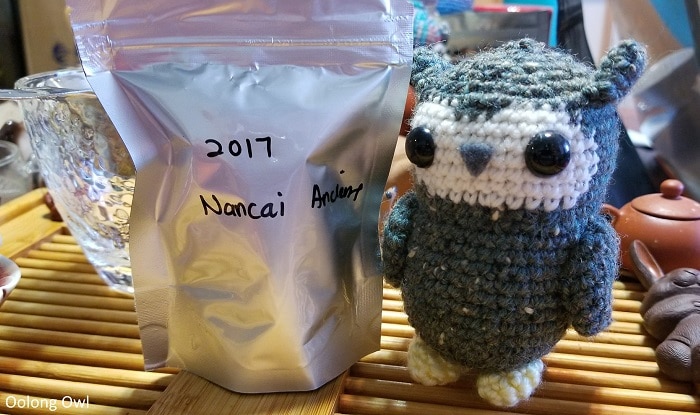 Dry Leaf and Steeping Method
The 2017 Nancai Ancient puer's dry leaf is strongly fruity smelling with a bit of zest to it.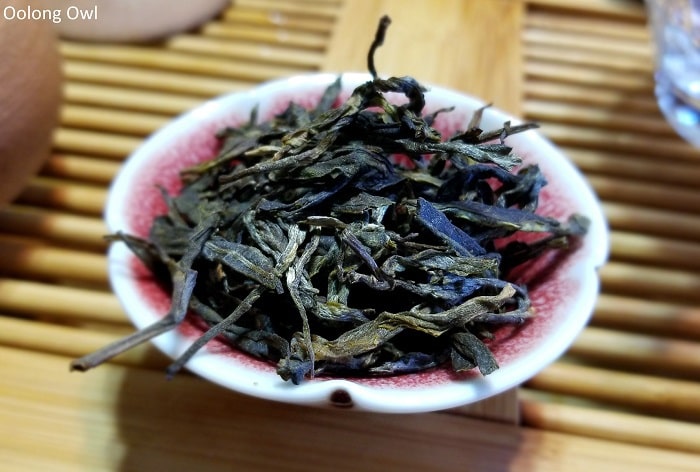 I used 1 gram of leaf to 15 ml of vessel size. I used 208F/98C water. Why not full boil? My kettle is junk and was flipping out trying to hold 212F/100c. The hot leaf smells fruity and a touch of lime zest.
Tasting of Essence of Tea's 2017 Nancai Ancient Sheng Puer
First, Second, Third, and Fourth Infusion: This is not a light young tea. The notes are sweet apricots with a buttery texture. It gets bright at end of sip to more apricot sweet and squeaky buttered green beans with a slight char. The aftertaste is soft and lingers in daisy floral and stone fruits. Each stepping gets brighter and sharper in flavor, as well as building some astringency. The 2017 Nancai Ancient is honing in to achieve a stronger and stronger aftertaste. Nancai Ancient packs the perfect intensity of flavor without going overboard.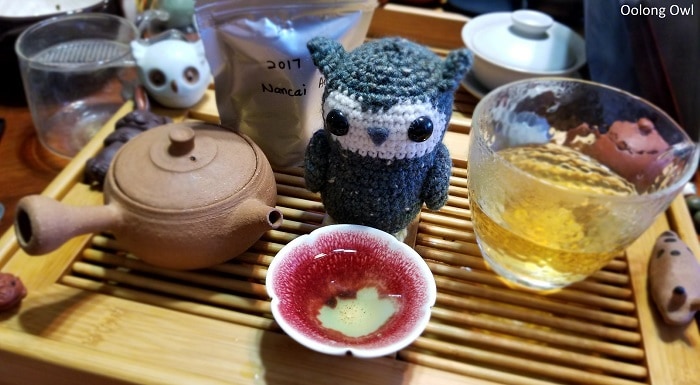 Fifth and Sixth Infusion: The Nancai Ancient notes slightly shifted to amber incense, light bitterness, and squeaky beans. The texture has gotten thin. There is a sticky astringent texture feel building with a side of gut rot churning. My gut and young sheng sometimes do not get along and I need to eat before and after. The aftertaste is a slightly bitter citrus note.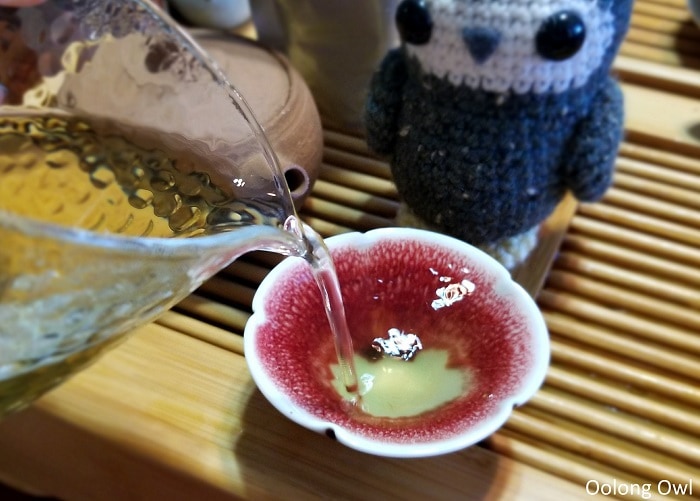 Seventh and Eighth Infusion: The tea is dead Jim. I did a 10 min infusion and the flavor is more or less gone with a slight bitterness. It isn't bad bitter so easily drinkable. I tried 8th infusion at 15 minutes it was more bitter with little flavor.
The energy is perky, slipping in after the session. I had plenty of young sheng hangry and had to eat. About 30 minutes later I was feeling very energetic, I can feel my brain was being massaged, which is making me productive, focused, and creative. I will have to drink this puer again when I need to get things done.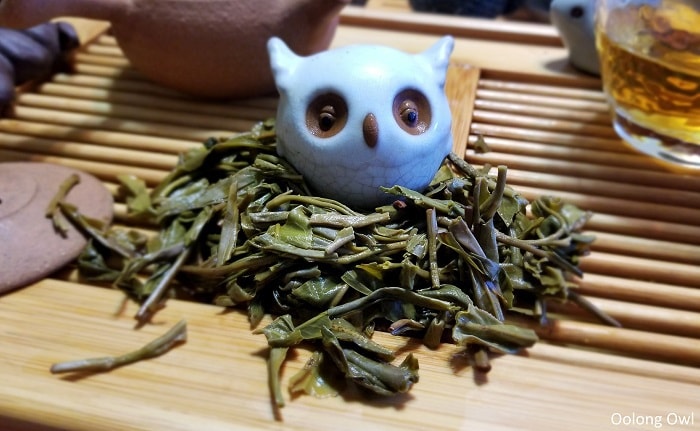 Comments
Right now, I would label Essence of Tea's 2017 Nancai Ancient sheng puer as an awesome young sheng with a good amount of pow to it. Nancai Ancient would be perfect for work tea sessions if you can swing a gaiwan at the office as it is easy to brew, constant in flavor, and great energy. With the nice notes of fruity, vegetal, and citrus, many who love young shengs will dig it. The 2017 Nancai Ancient takes high temperature well and only got bitter in the later infusions, but still drinkable. It certainly has room to mellow out with age.
At this time, 2017 Nancai Ancient is one of Essence of Tea's cheaper options at £68.00 ($89 USD currently) for a whopping 400 gram cake, though you can order any size of a sample at £0.22 a gram. Priced similarly is Essence of Tea's Wuliang H, which I personally like more as the flavor and body appealed more to me, but it is a lighter tea, more bitter, with runaway freight train energy. I have been quite pleased with all the puer I've gotten from Essence of Tea and I will be buying from them again.
(Tea received as a free sample with purchase)