Last year's Floating Leaves Tea Silver Needle didn't catch my attention, however with just seeing the leaves of 2017's batch got me excited. I was visiting Floating Leaves Tea and the owner, Shiuwen, showed me the bulk bag of the new 2017 Spring Silver Needle. The fuzz that was flying around was crazy. You probably need to wear a dust mask if you are going to deal with this Silver Needle for an extended amount of time. I had a sample in store, but forgot to buy some. On my next visit I bought an ounce to play with.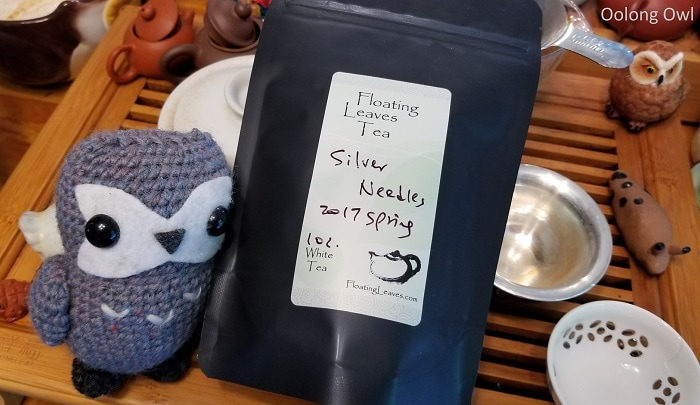 Dry Leaf and Steeping Method
SO MUCH FUZZ! Scooping out tea makes fur flying like any furry friend in shedding season. The smell is very strongly like an alfalfa hay field that was just cut. I felt my sinuses instinctively recoil as that smell usually equals allergies, but I had no physical reaction.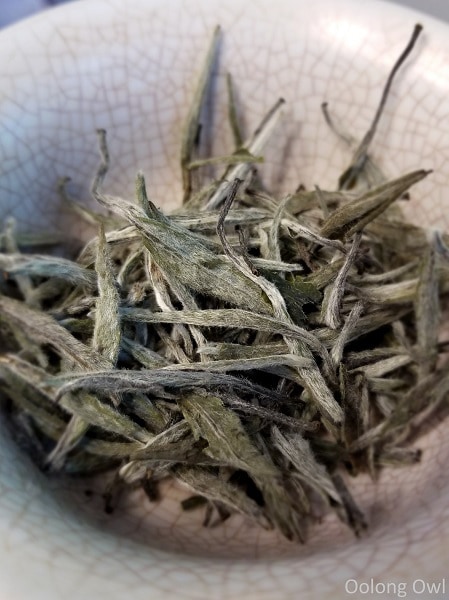 The fuzz is seriously scary, it looks like white tarantula legs. No I will not google to compare spider fur to tea.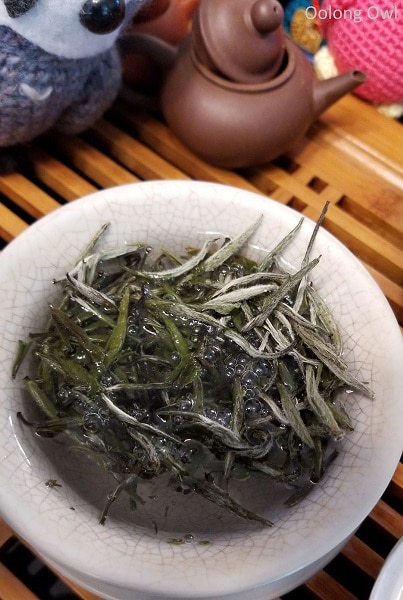 If you are not familiar with my white tea reviews, I steep white tea pretty aggressively. I used 1 gram to 18ml of vessel size. I used 200F/93c water temperature, with no rinse.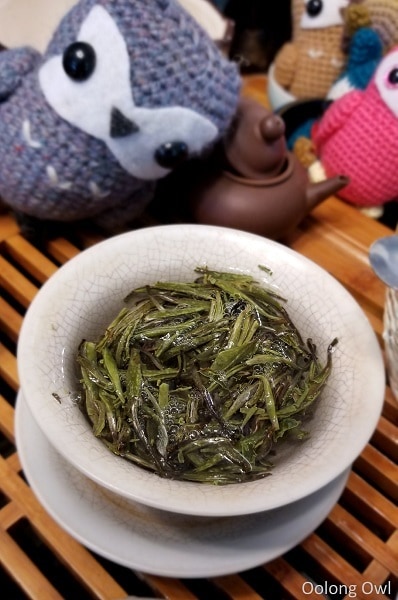 Tasting of Floating Leaves Tea's 2017 Spring Silver Needle White Tea
Silver Needle steeps up a tinted cream, yet crystal clear. Pouring hot water gives off strong smells of floral and crisp grass. The hot leaf smells like hot weeds in 95F/35c+ weather.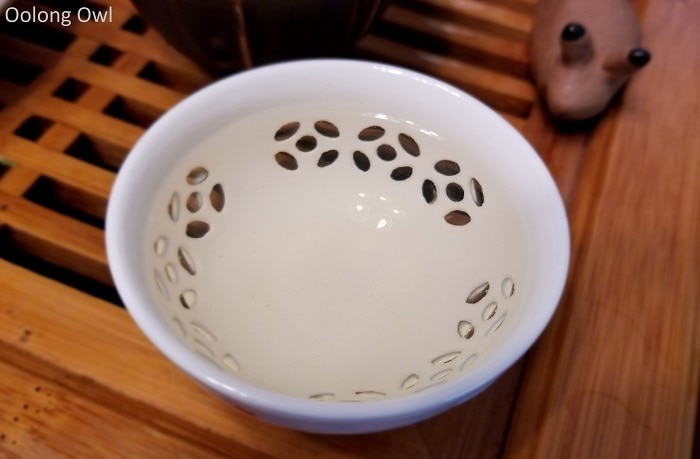 First and Second Infusion: Floating Leaves Tea's Silver Needle is sweet, gentle and soft tea to start. The flavor is syrupy sweet, leading to a fresh vegetal taste. The vegetal reminds me of those aloe chunk drinks, which have a mix of light sweetness, grass, and mystery watery fruit.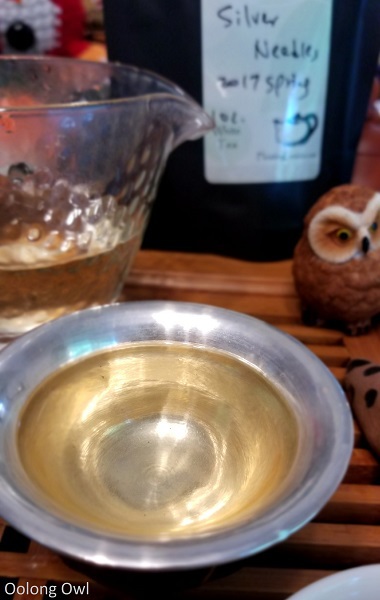 Third, Fourth, and Fifth Infusion: Silver Needle is flavor packed, without any dry or bitterness. The flavor is opening up to a creamy aloe, with a slight lychee sweetness. Some sips taste slightly medicinal, but overall incredibly fresh. The flavor gets strong at end of sip and lasts for a few minutes in the mouth. The body picked up here being melted buttery licky, with a mouth watery feeling left in the mouth.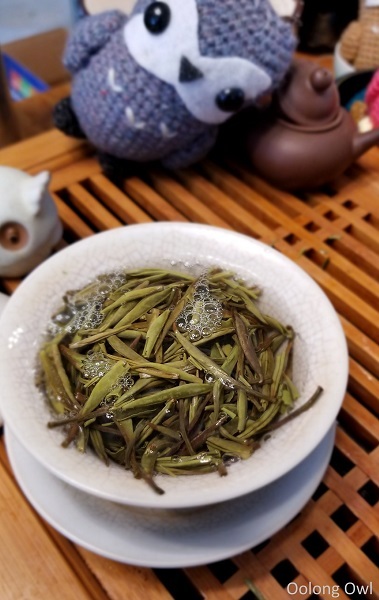 What I found interesting here is usually I can taste a stale linen quality in white teas, but this tea is so fresh that it is too new for linen notes.
Sixth and Seventh Infusion: The final infusions' flavor slipped fast. The vegetal flavor has gotten cooked, tasting like steamed but still sweet and crisp, asparagus. There is a bit of dryness, but nothing harsh.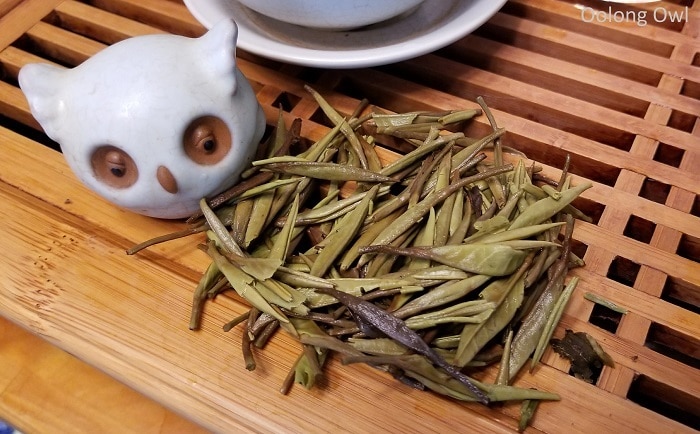 Comments
Floating Leaves Tea's 2017 Spring Silver Needle is epic. This tea is excellent quality for Silver Needle white teas as it is truely fresh, crisp, and sweet in flavor. Fresh Silver Needle is packed with flavor too, this isn't your boring, flavorless white tea. Don't let this one fly under the radar with your next order. If you love fresh white teas, you need to check out Floating Leaves Tea's new Silver Needle. The 2017 Spring Silver Needle is also priced well at $9.50 an ounce, which is pretty awesome considering the quality.