Instead of flooding my Oolong Owl Instagram account of many pictures of this tea ware haul, I decided to post it here. I tend to post most of my tea mail on Instagram, however since I've been using a PO Box due to the move, I come back with a big bag full of packages. I get so many packages at the PO Box, the lady that works there knows my name just after 2 visits.
First up, Crimson Lotus Tea. They are in China at the moment, but if you watch their social media they will post new products shipped from China instead of the US. This set of handmade Jianshui Swirled cups appeared and I had to have them! (Derp, and looks like the cups are sold out now) While I was at it, I decided I needed this tea pot tea pet too!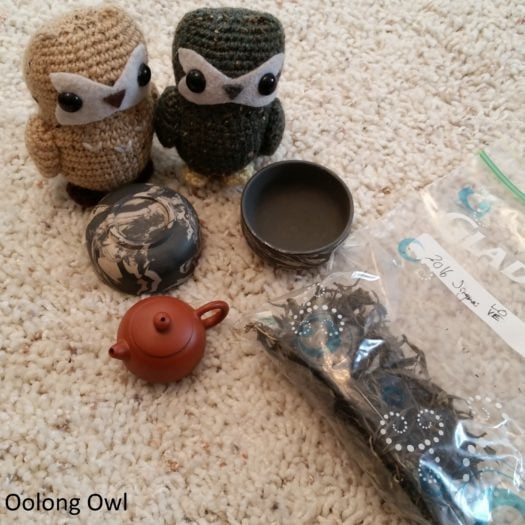 Jianshui cups ENHANCE!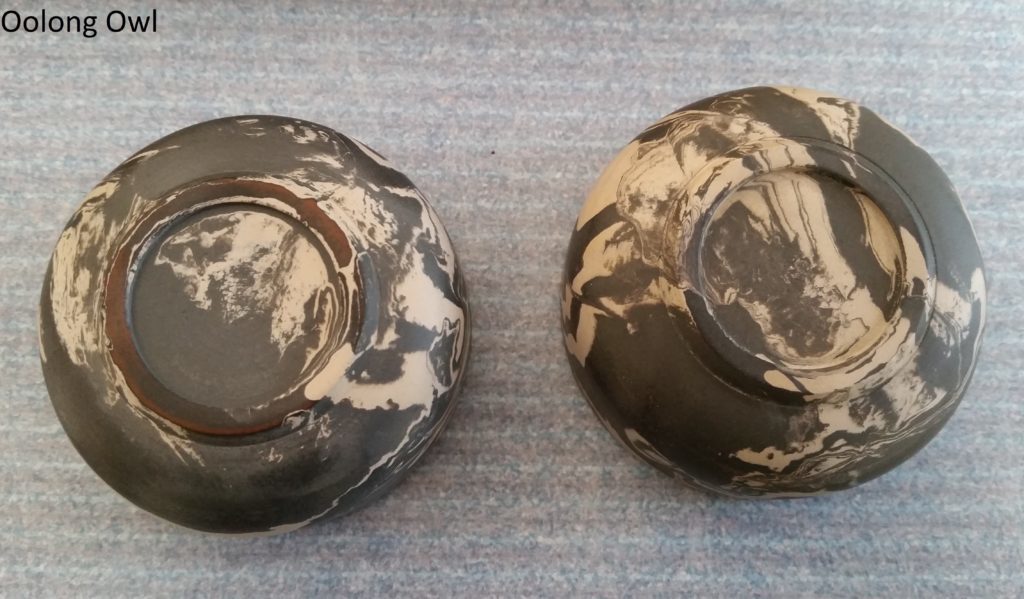 The yixing mini teapot teapets are super cute – they got a 5 different styles so you can match your yixing pot. I got the XiShi style one, it clocks in at 20ml capacity. It pours kinda messy but you can use it if you really want to. Once I can unpack my teapots, I'll need to put my Xi Shi teapot next to my teapet, "It had a baby!".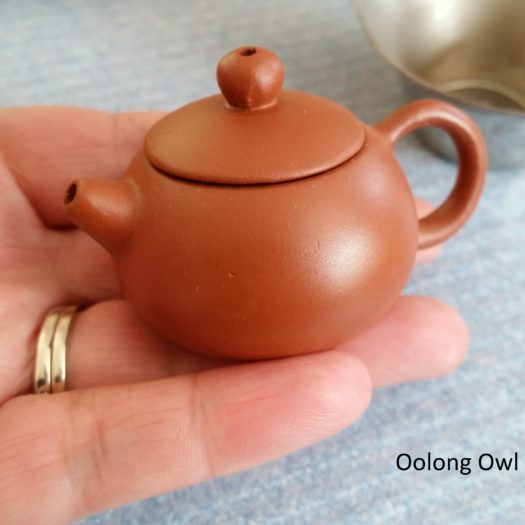 As a bonus, I got some maocha of a new Crimson Lotus 2016 Jingmai LOVE puer, yes! SO PRETTY!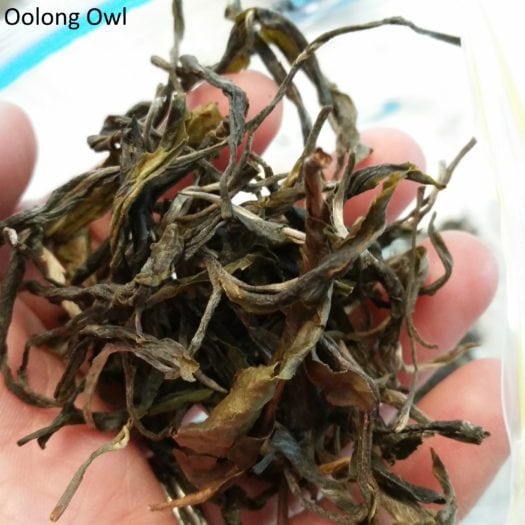 Second item is a big purchase and blog related – this giant wad of excessive (yet appreciated) bubble wrap. This much bubble wrap you know this is likely from Yunnan Sourcing.us.
This took us awhile to unwrap as there was wrapping over the whole thing and inside each box.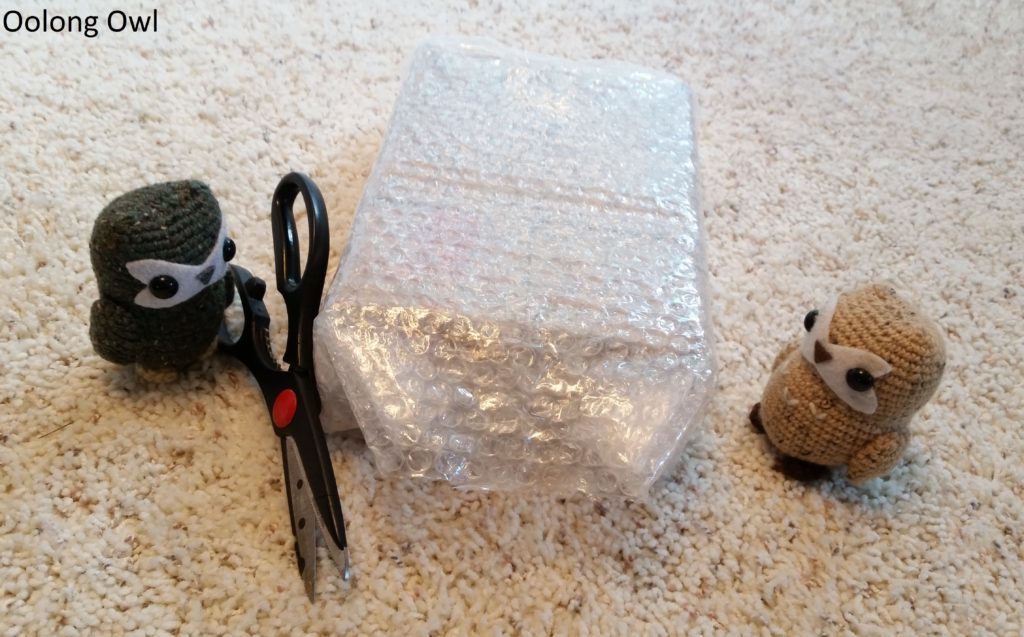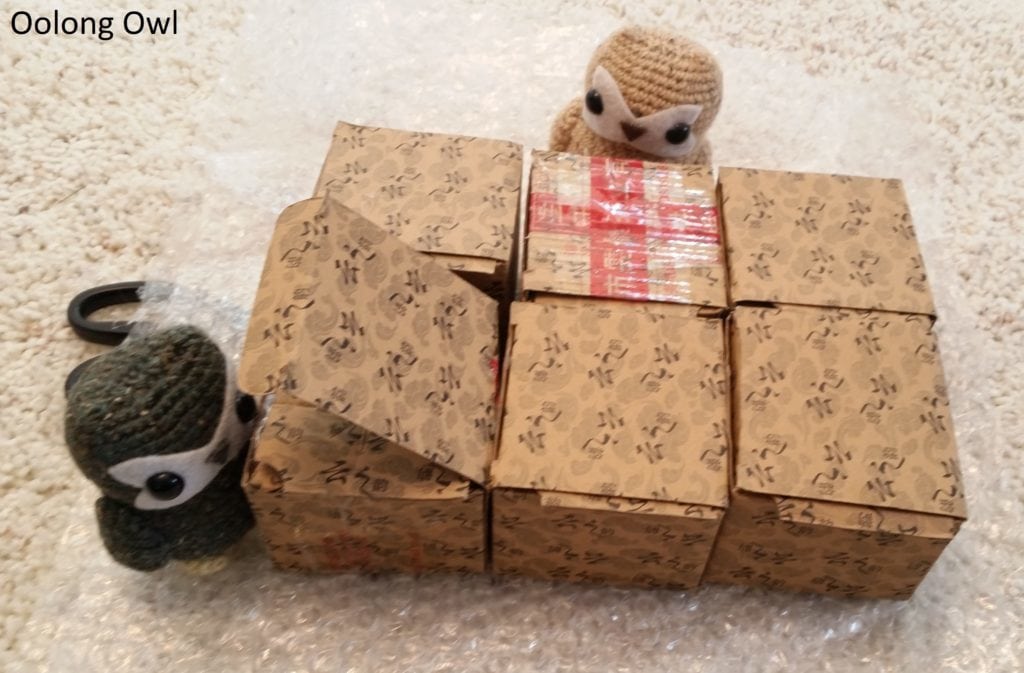 Inside, six gaiwans! Yunnan Sourcing's Classic White Porcelain Small Gaiwan, 60ml size.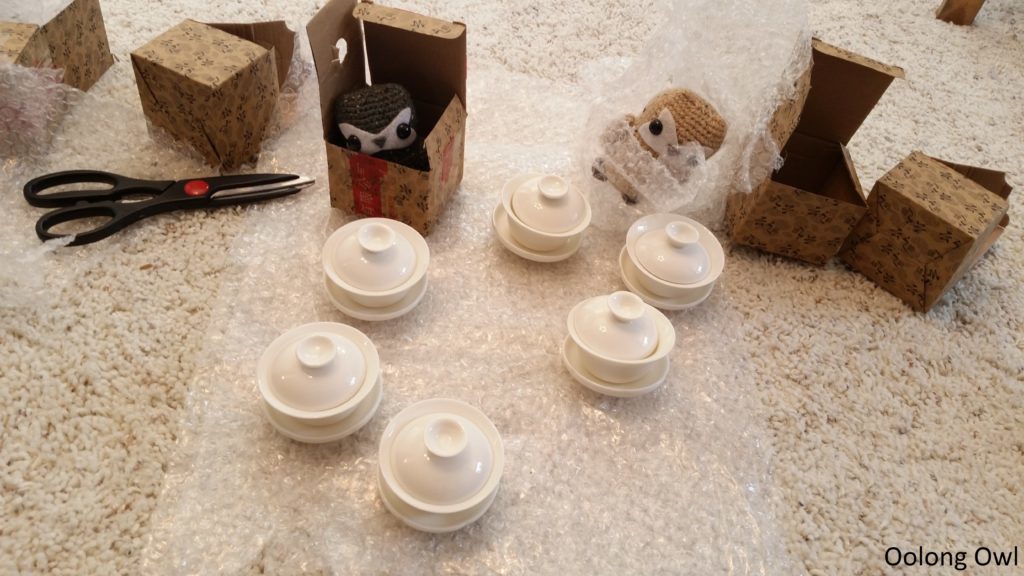 Seems a little insane to buy six of the same gaiwan, but I wanted them for comparative tastings. I was using 120 ml gaiwans for comparing two teas and felt that was too much tea. However I just realized I only have 1 set of cups that adds up to six, so I'll need to buy some more cups. I originally wanted four gaiwans, but then somehow talked myself up to six. My brain actually thought up to 12 as "backups" but I talked myself back down to six.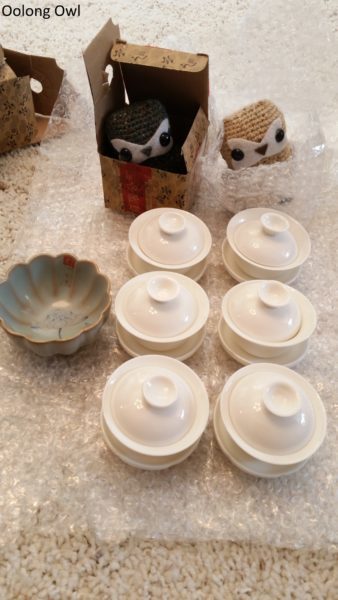 I also purchased this lovely Ru Yao Large Lotus cup, 130ml. I'm a sucker for ru yao and thought it was pretty. In person, it looks like it would make a good jello mold.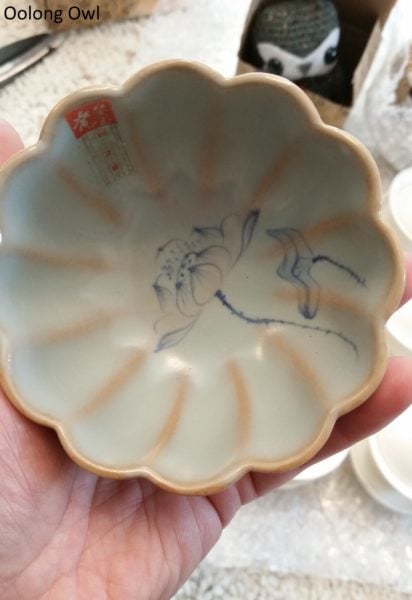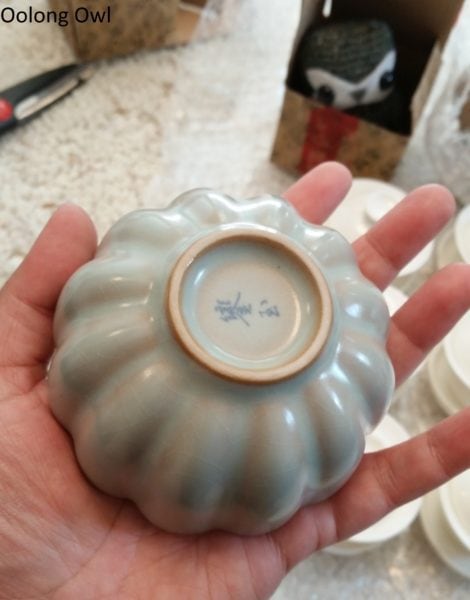 Yunnan Sourcing's Classic White Porcelain Small Gaiwan, 60ml Review
Going into detail for this gaiwan – it is 60ml. TEENY gaiwan. It is true to 60ml if poured to the lid/start of flare, 80ml to the brim but you will burn yourself doing that.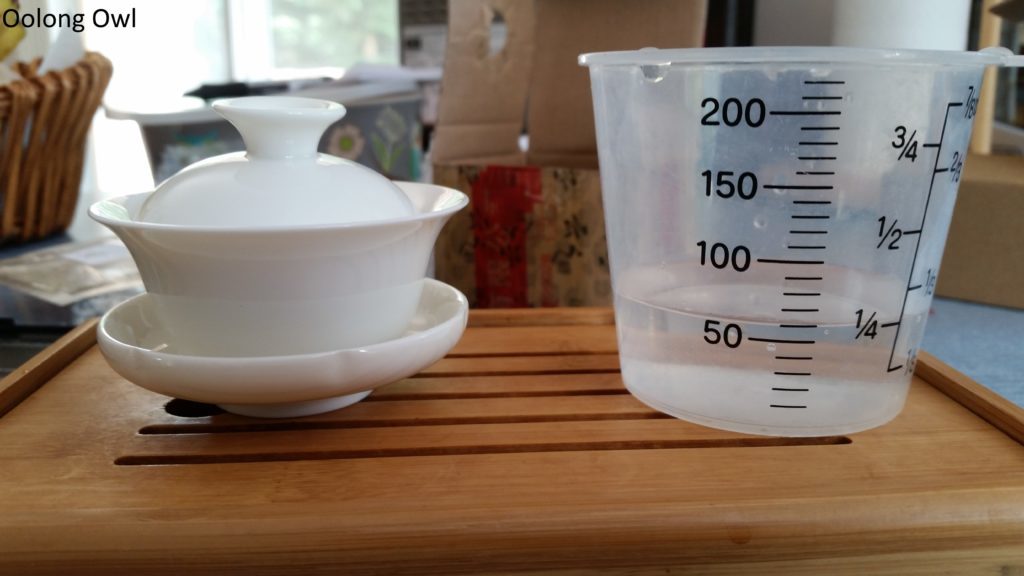 I quite like the flare of the bowl. My other similar sized gaiwan runs into problems with me burning myself since it is so narrow, but this wide and big flare gives you plenty of room to hold onto and not burn yourself when pouring.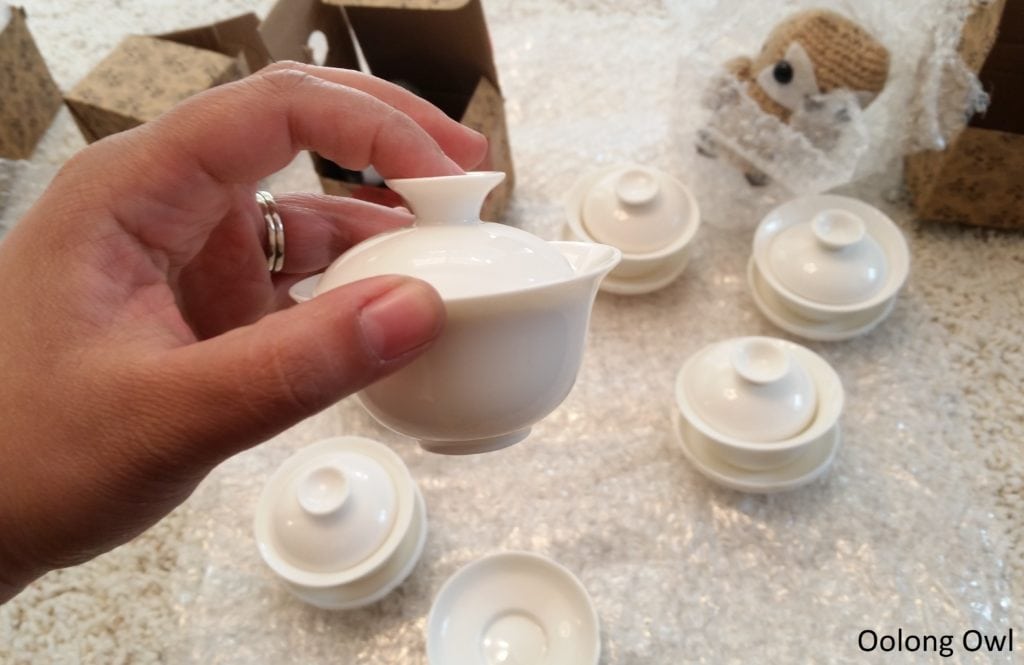 Action shots!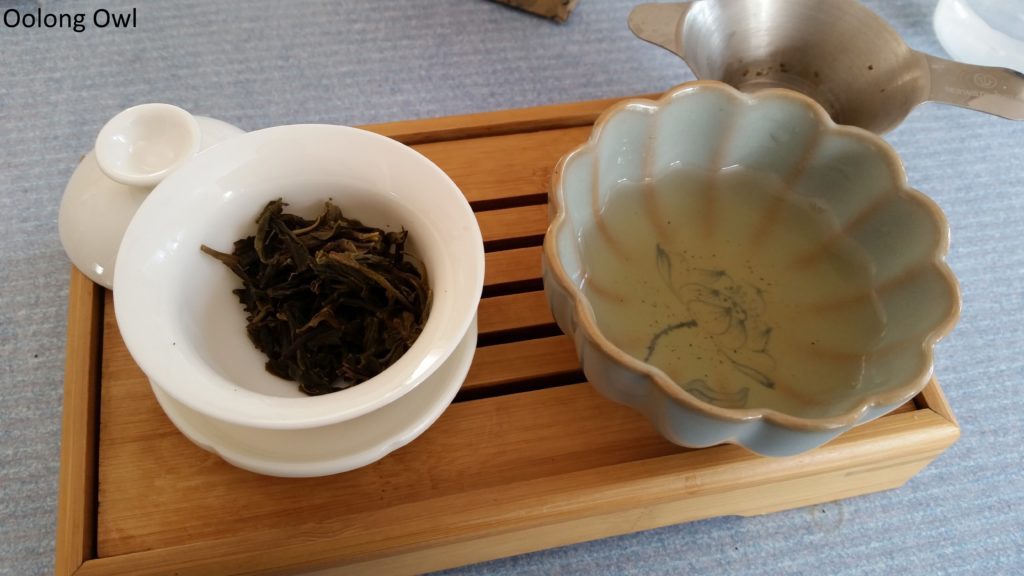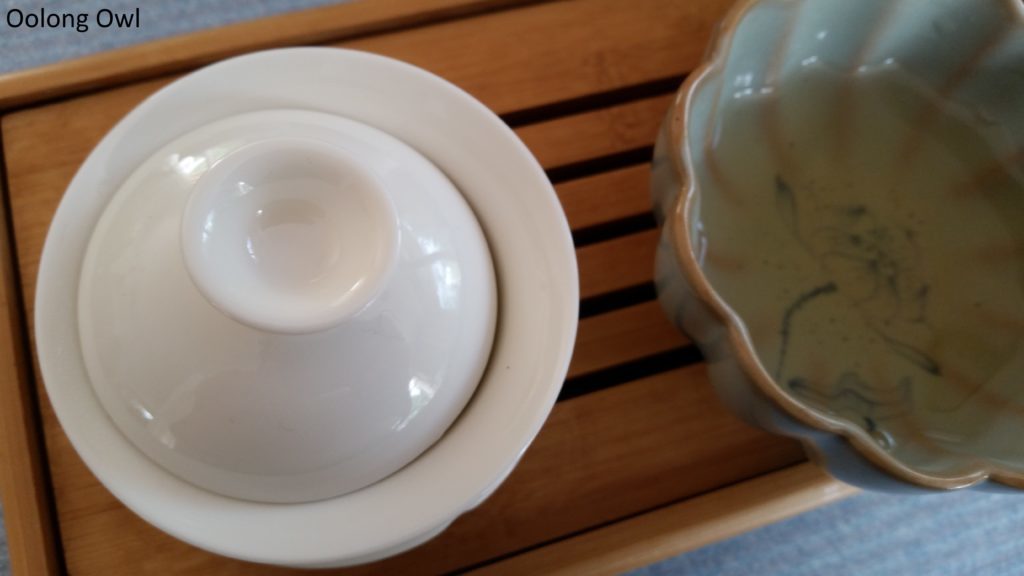 The quality of these gaiwans look good, no funny shaped lids, chips, sharp bits, or other oddities. For the first use, I'm pretty happy with them. If you want a small gaiwan under 100ml, for $6.50 Yunnan Sourcing's Classic White Porcelain Small Gaiwan is a good deal!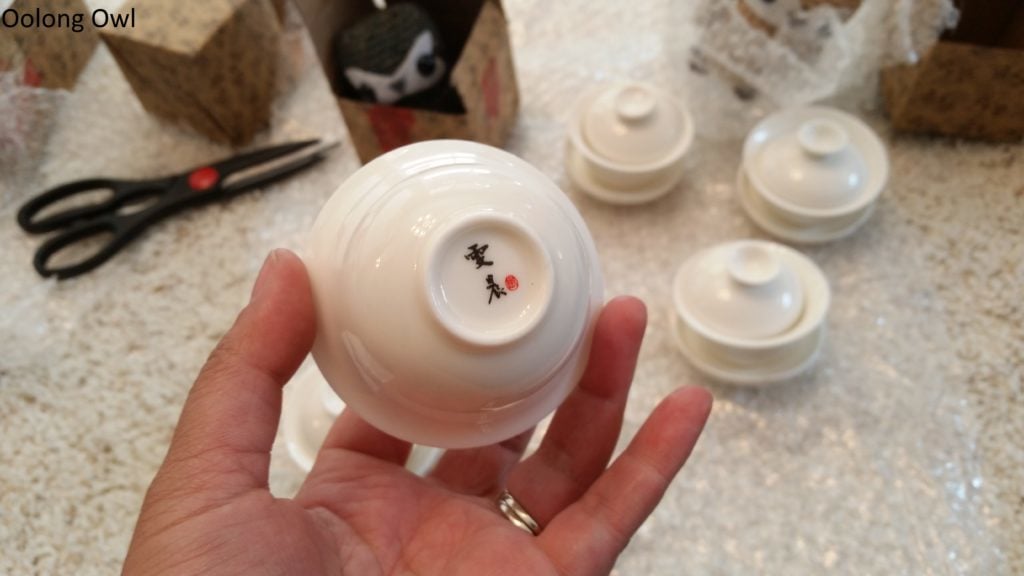 I got two other packages, both tea, so be sure to check out the Oolong Owl Instagram, hoot!