Dragon Feelers is a light green tea from Butiki Teas, an online tea seller. This tea seller is a personal favorite of mine – very good and unique teas!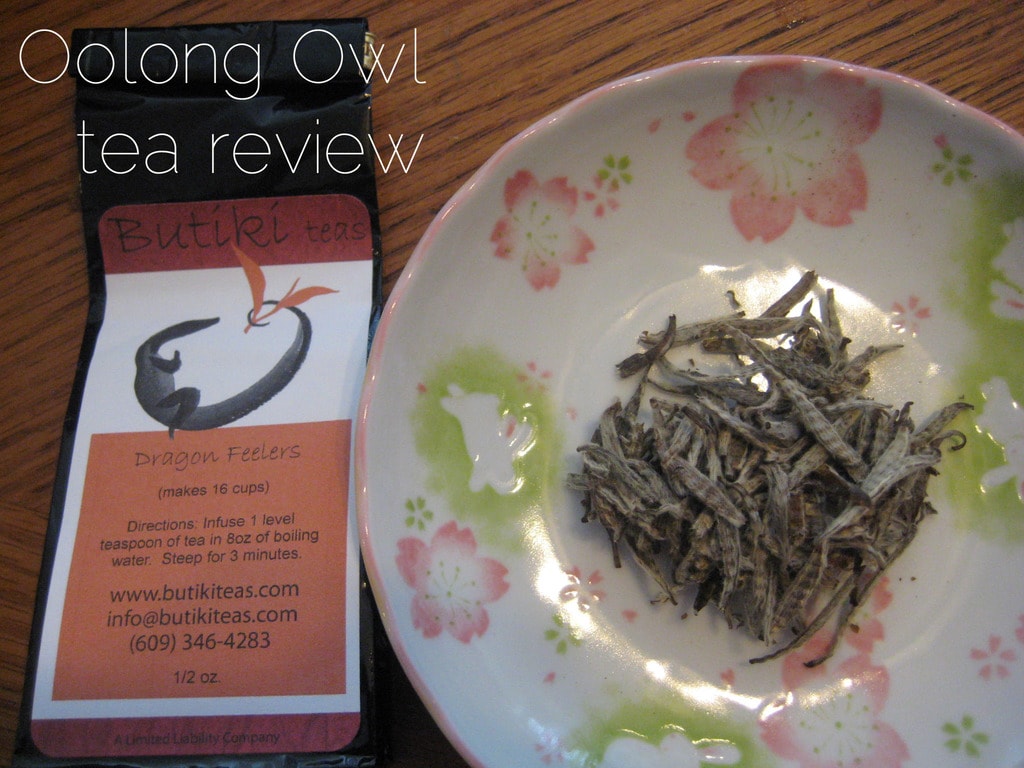 DRY LEAF: Hold up. This tea is all about the crazy appearance. Let's zoom in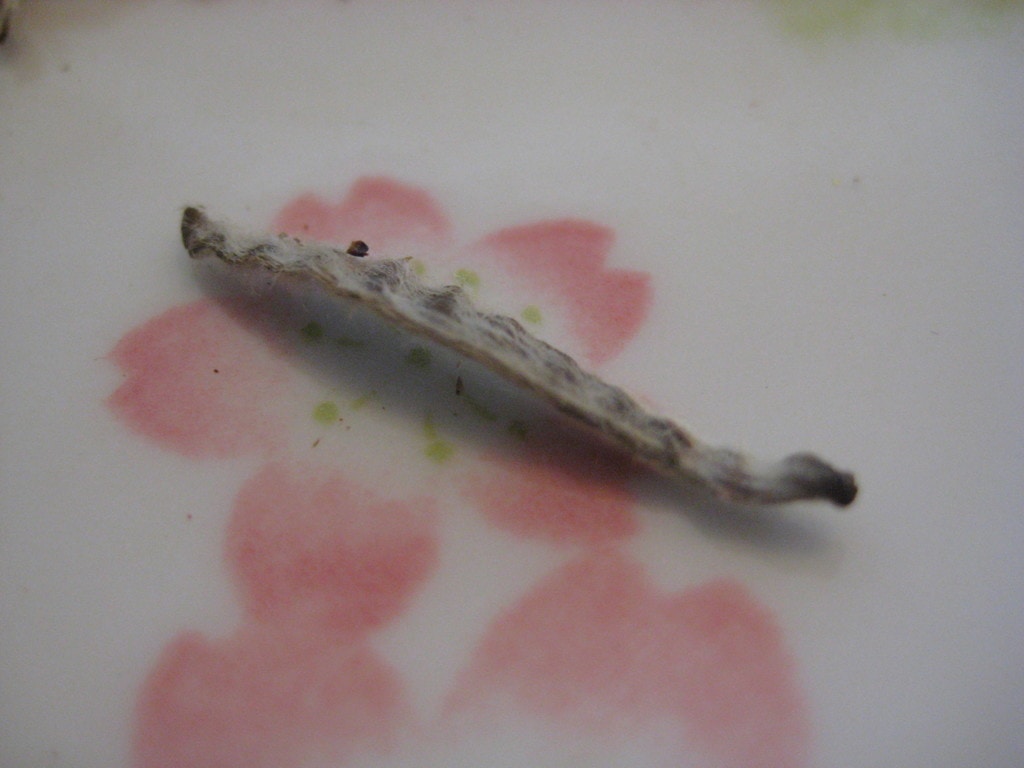 Awww, cute! Didn't take me long to find the cutest leaf out of my teaspoon!
When I saw a picture of this tea I was all, "What is that? The leaves look freaky, like fuzzy little bugs! I have to drink it!" (yes, freaking looking tea is a selling point for me) REST ASSURED, THESE ARE GREEN TEA LEAVES, not bugs. Or dragons… with stripes.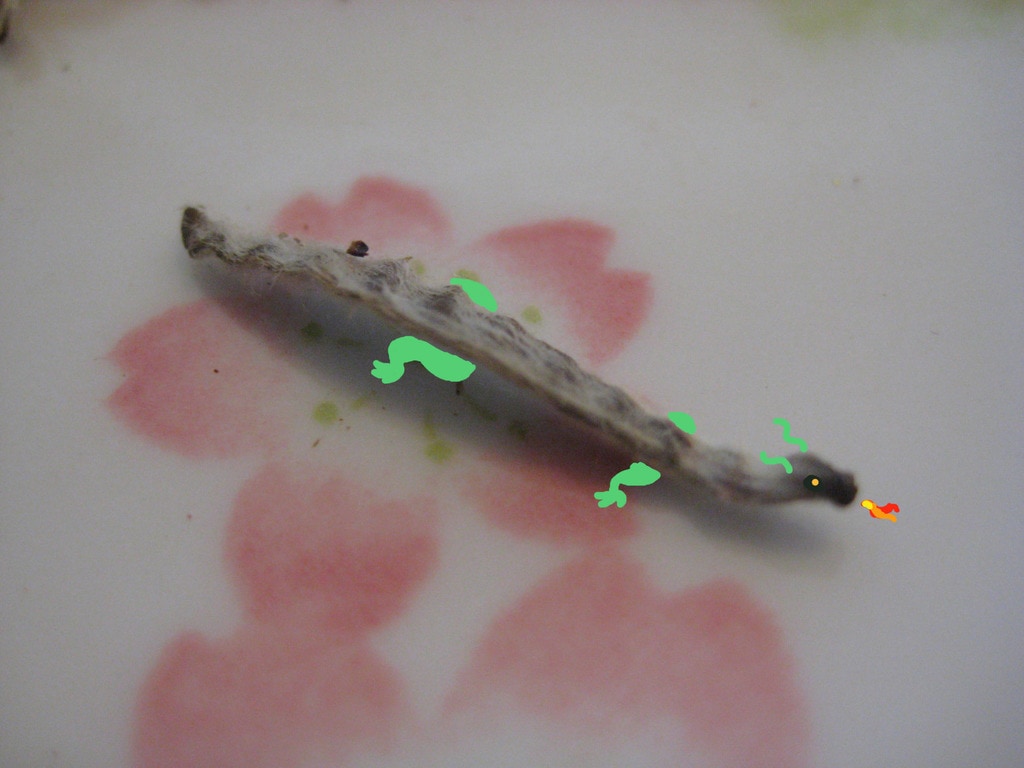 I just had to photoshop it. I'd still totally drink that though. Wouldn't you?
Ahem, back to this tea. Not much of a scent here from the dry leaf.
STEEPED: Dragon Feelers smells crisp, buttery veggie-like. Nice light golden green colour. The striped fuzzy leaves now look like cooked green beans.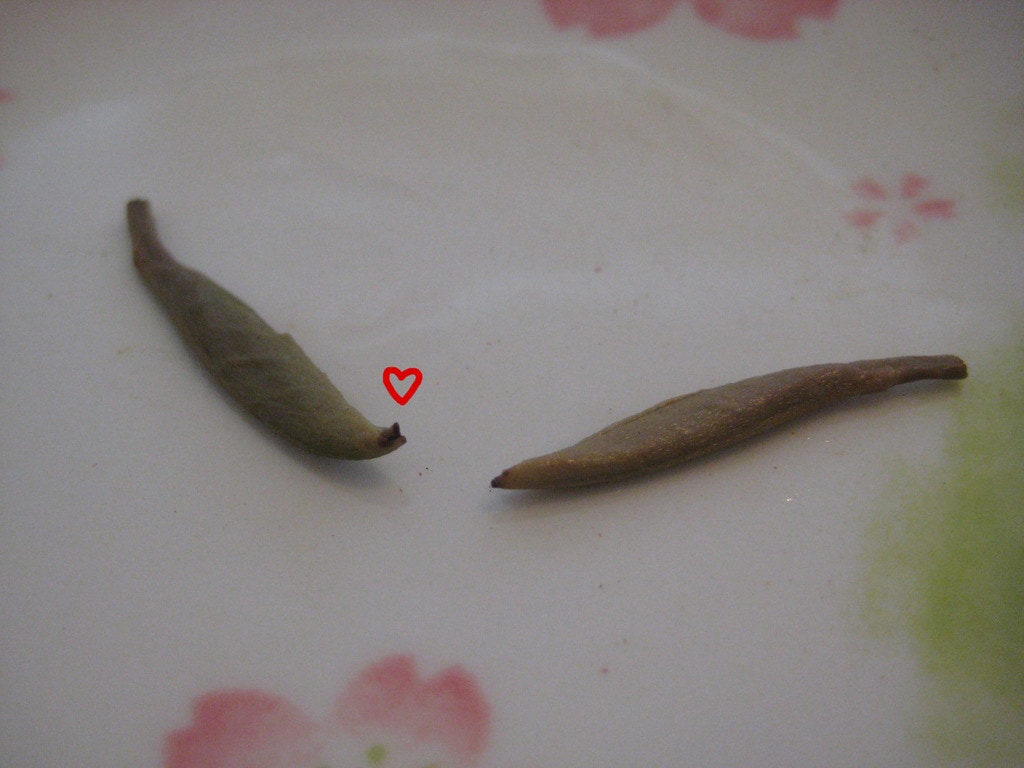 Hey baby, I just made delicious tea ♥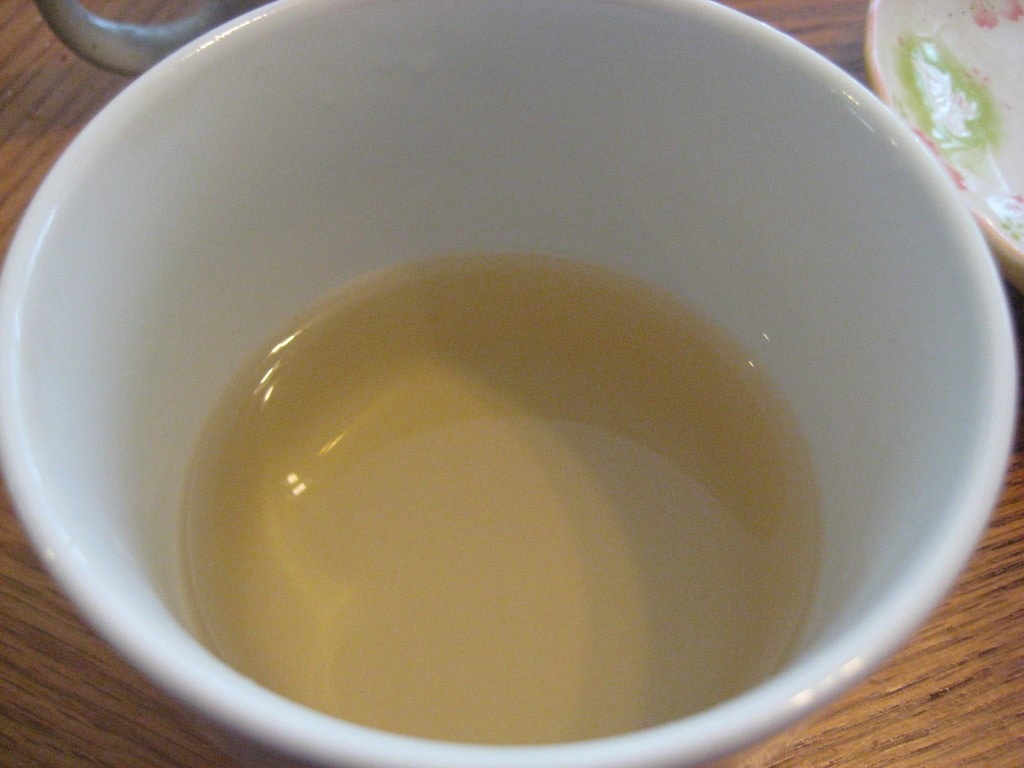 Steeping time is 3 minutes over boiling water. Seems a little hot for green tea, but trust me.
TASTE: Dragon feelers tastes like light, fresh, crisp, and buttery sweet pea. There is a bit of natural sweetness, similar to a sweet pea. As this tea cools, it becomes more crisp and sweet. There is no bitterness or grassyness in this tea.
COMMENTS:  Dragon Feelers like "the ugly duckling" of tea – looks kinda scary, but steeps into delicate, buttery magical tea. This is an amazing tea for you green tea drinkers out there – you'll be schooled on how good green tea should taste like!
Now I want to cuddle a dragon…