Today's tea review is Mandala Tea's GABA Black Tea, a Anxi, Fujian Tie Guan Yin with plenty of oxidization. If you aren't familiar with GABA teas, they are processed to boost the GABA content in tea. GABA teas have an effect that increases a feeling of calm. For more reading on GABA and science, check out Tea Nerd's post.
I've had a few GABA teas, but not a high oxidized one. Let's sip! Hooooot!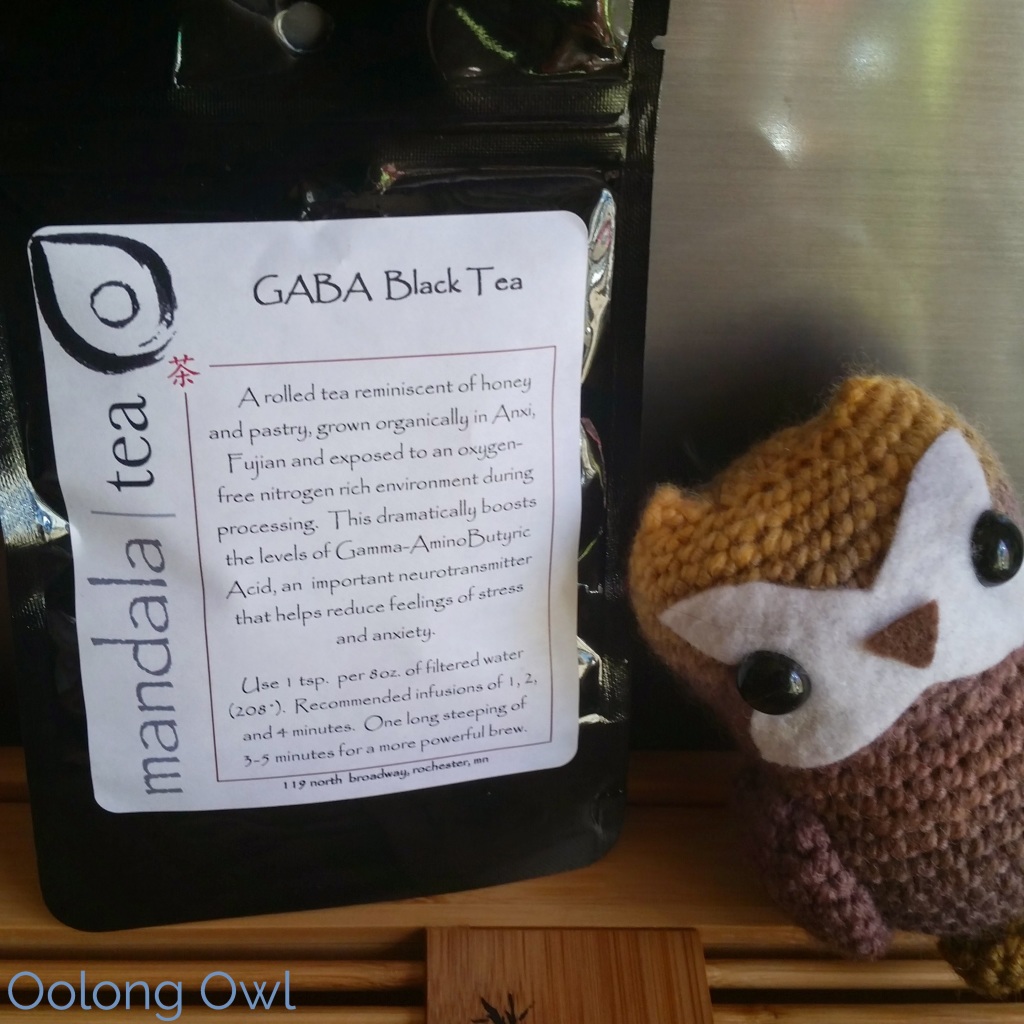 Dry Leaf
GABA Black tea has nice, big rolled balls and curls of tea with a sweet and lightly vegetal scent.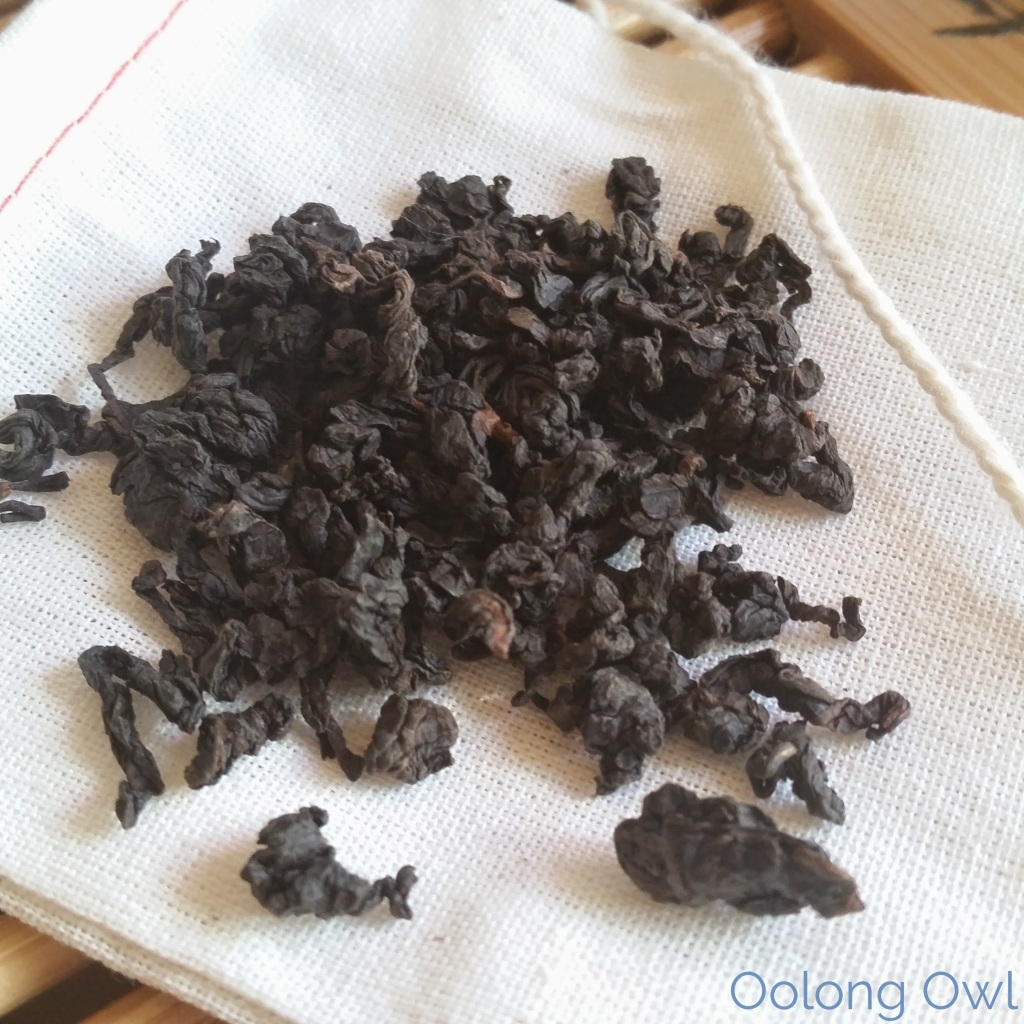 Steeping Instructions
Mandala Tea has two steeping instructions on the package both using boiling water. The first instructions is what I followed, a multiple infusion method of 1, 2 and 4 minute infusions. You can also do a western style steeping of 3 to 5 minutes.
Tasting of Mandala Tea's GABA Black Tea
Now that's a gorgeous cup of tea! GABA Black steeps up perfectly clear with a glow of amber gold! GABA Black tea has a baked goods with honey bread scent that is very snuggly.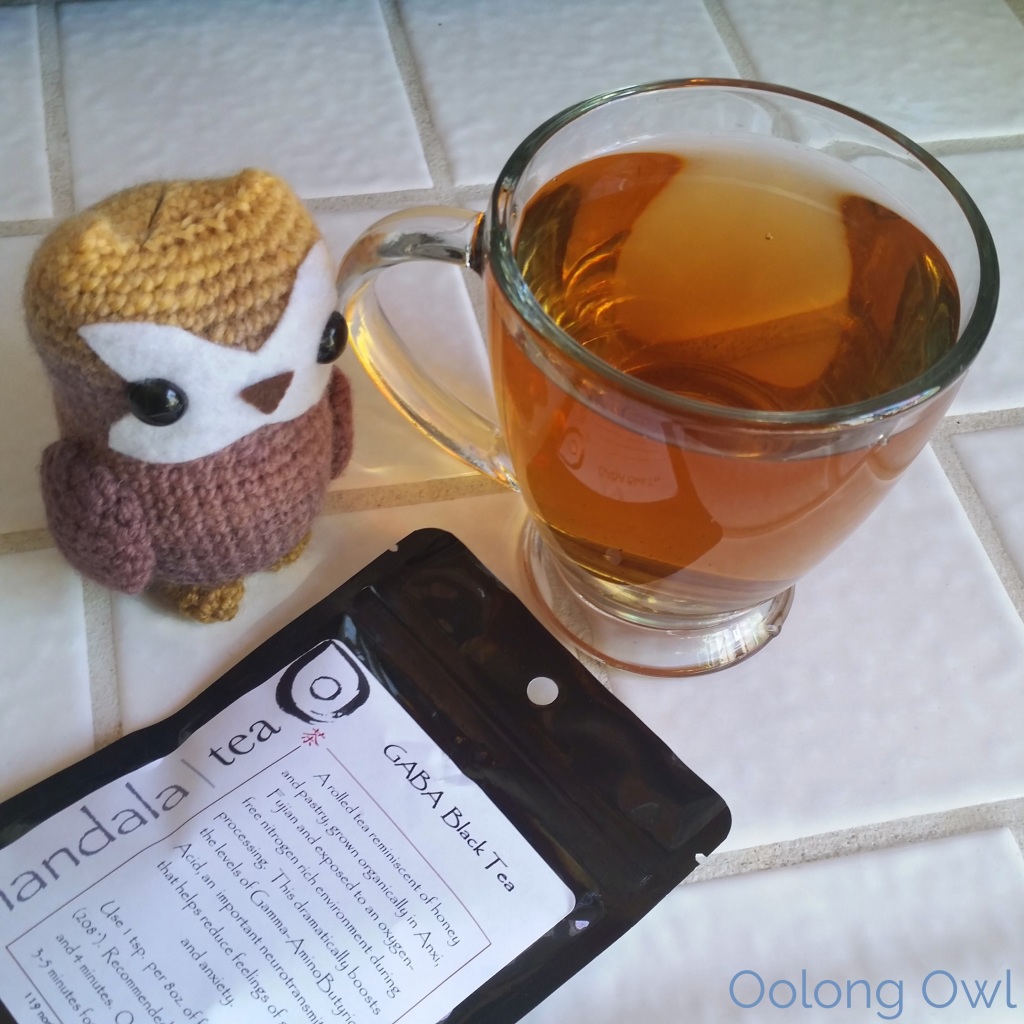 First Infusion: GABA Black tea sips in light with the flavor pow happening mid sip. The flavor is bready, with a sweet and sour element. The tea finishes sweet like a clover honey. The texture is smooth with a silky mouth feel after my sip.
The sour flavor sounds weird but if you've had GABA teas before you'll know what I'm talking about. Otherwise, the closest I can describe GABA Black tea as would be sourdough bread. It's bready baked goodness with a sour tinge, 3/10 on the Tart Meter. GABA Black tea tastes distinctly GABA to me with a more baked goods bread black base whereas other GABA teas I've had have been a green oolongs (less oxidized) which are a more grassy combo.
Second Infusion: The GABA sour flavor is a little stronger mid sip, however the finish is even more bready with a hint of earth and fruity sweet. This steeping reminds me of raisin bread. The after taste is that quick breath of GABA.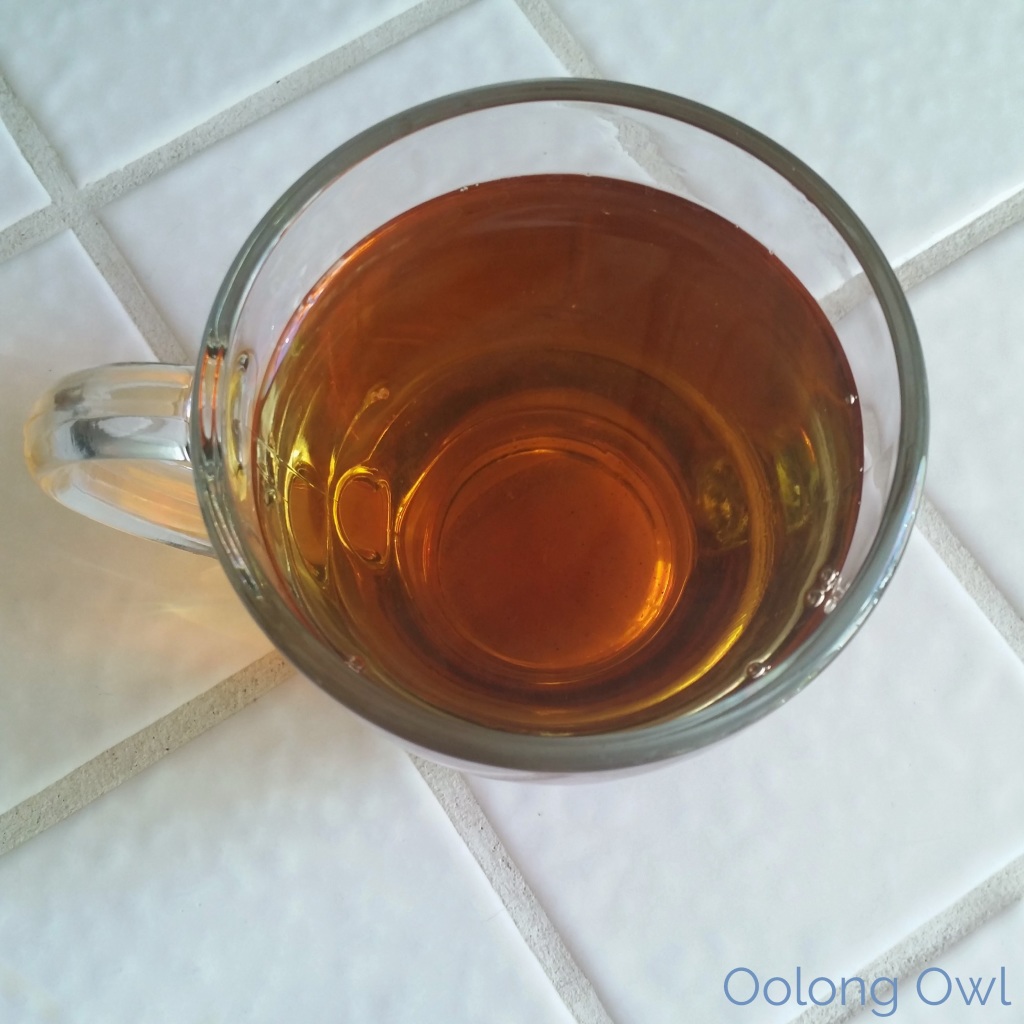 Third Infusion: GABA Black tea is now lighter with extra sweetness. The tea tastes like white toast with a bit of caramel honey on it with a sour dough after taste.
After all these sips and cups of GABA Black tea, the tea is very smooth to make you feel chill with a sour pop to make you feel alive, an awesome combo and tea drinking experience. After my tea session I checked out the leaves – big leaf! I probably could of gotten one more infusion, maybe a 10 or 15 minute infusion as the leaf wasn't fully expanded.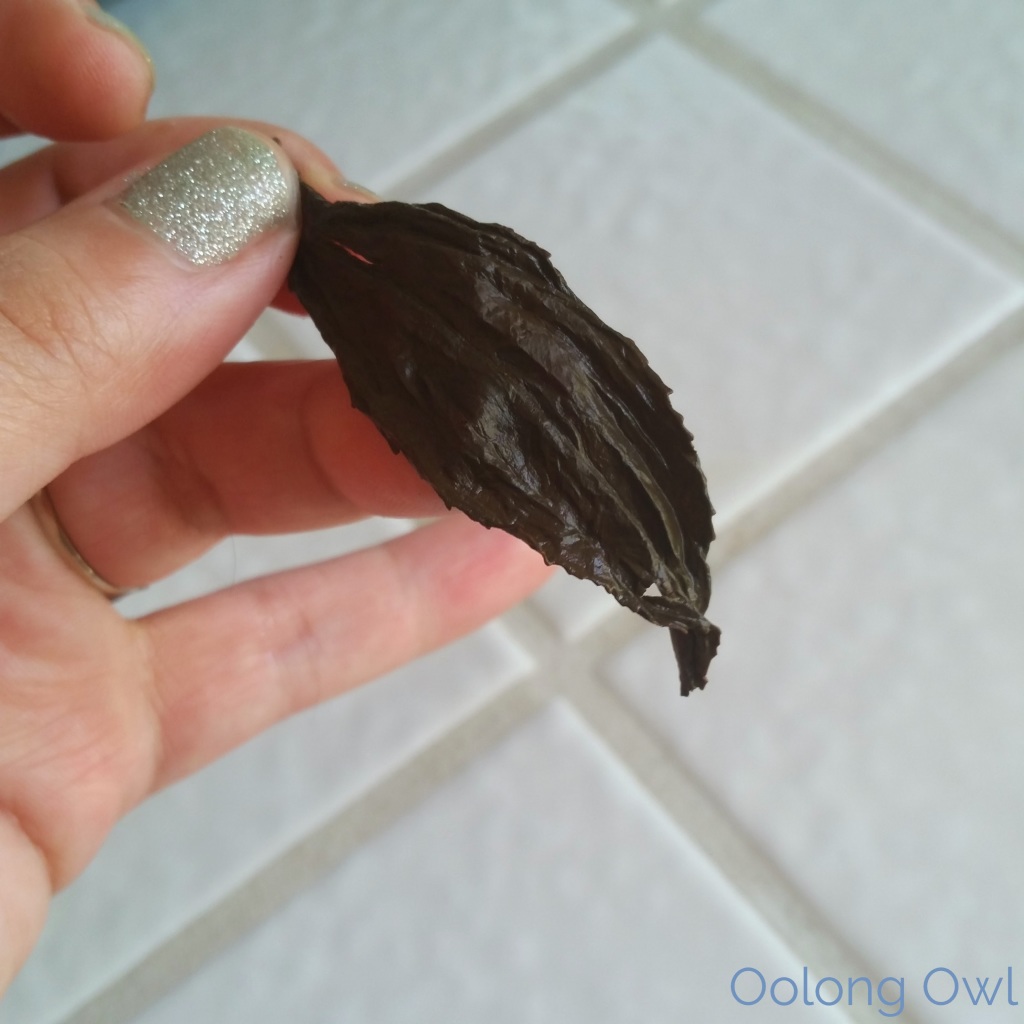 Comments
I think Mandala Tea's GABA Black Tea is a more friendly GABA tea to try of you want to get into GABA tea territory. The black bread flavor adds more comfort food feels and pairs better with that sour flavor verses the more common green oolong GABA which is a sour vegetal vibe.
Mandala Tea's GABA Black Tea is also a lighter black, not overly rich or thick making a easy black to drink for green white tea drinkers. I have one other GABA tea in my collection from another seller to try, but so far Mandala Tea's GABA Black is my favorite.