Ginger Zinger is a white tea blend featuring ginger root, orange peel and peach pieces. This tea comes from Steep City Teas.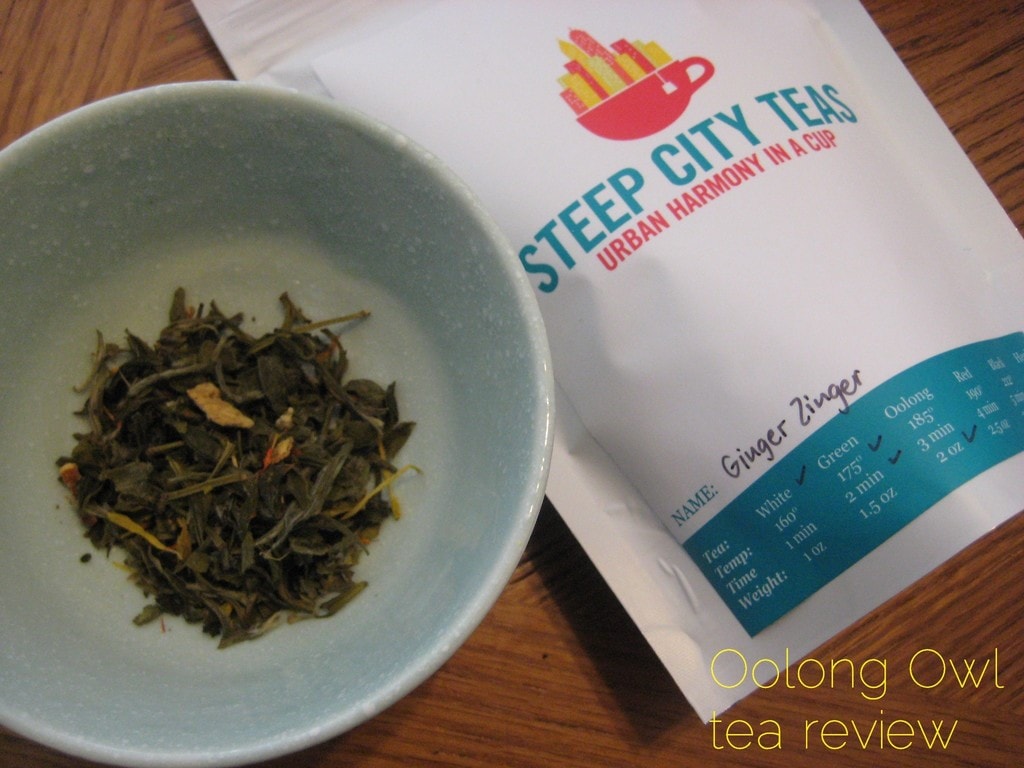 I was eyeing Steep City Tea's white teas. I sometimes pass over ginger blends, as in my mind I classify them as "If you tried one, you've tried them all" kinda deal.
/the audience throws troll hate mail! 
No no no,  I do like ginger, don't get me wrong! Ehh, maybe I was traumatized by crappy bagged ginger tea.
Anyways, I read the ingredients of this Ginger Zinger.. PEACH?! Hmm. Ehh, I'll try it, I don't have any fruity ginger teas in my collection right now.
Turns out Ginger Zinger is a HIDDEN GEM!
DRY LEAF: Smell of this tea is kinda orange peely and ginger. Little bitter. Ehh. Nice appearance with the lovely white tea.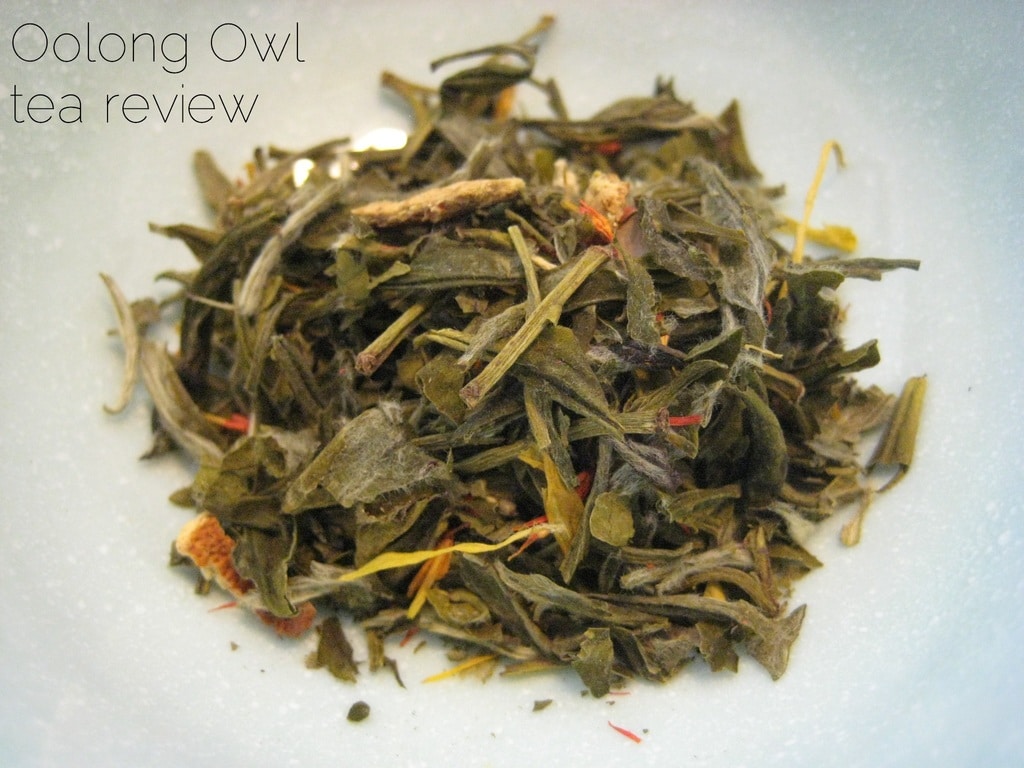 STEEPED: Very lush greeny leaf steeping appearance!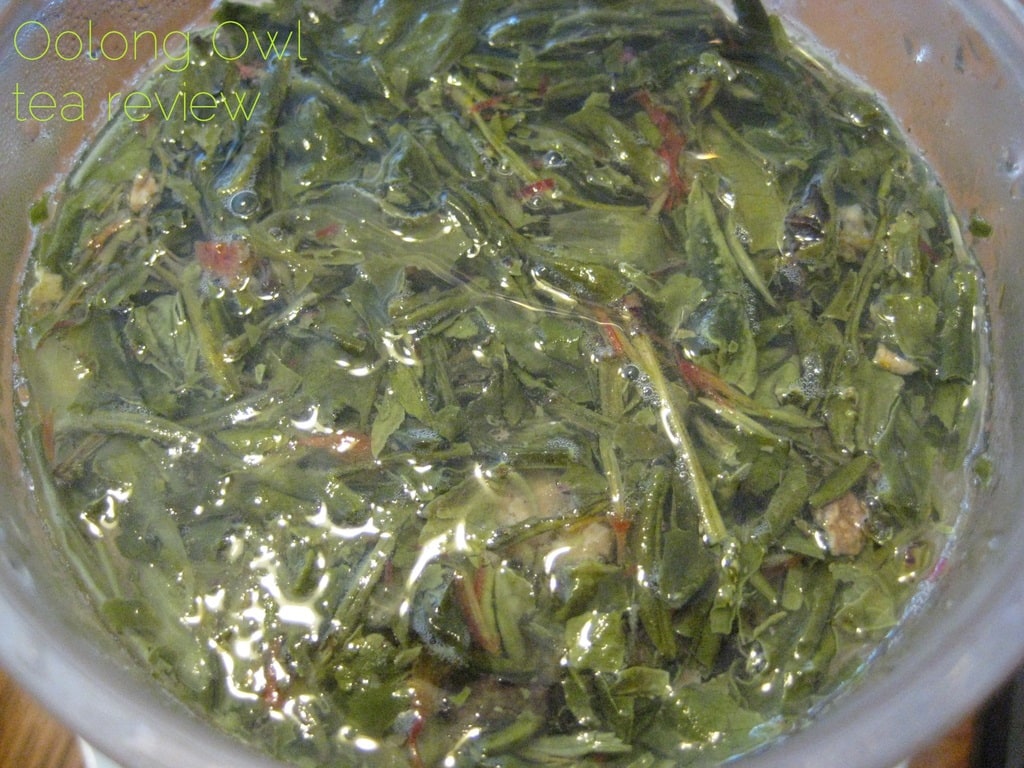 Gingery citrusy smell over a marigold yellow coloured tea. Hoo hum. Make sure to give this tea a good mix, I found lots of orange bits and such on the bottom of the bag. Darn light white tea!
I steeped this tea as per package instructions: 175F for 2 minutes.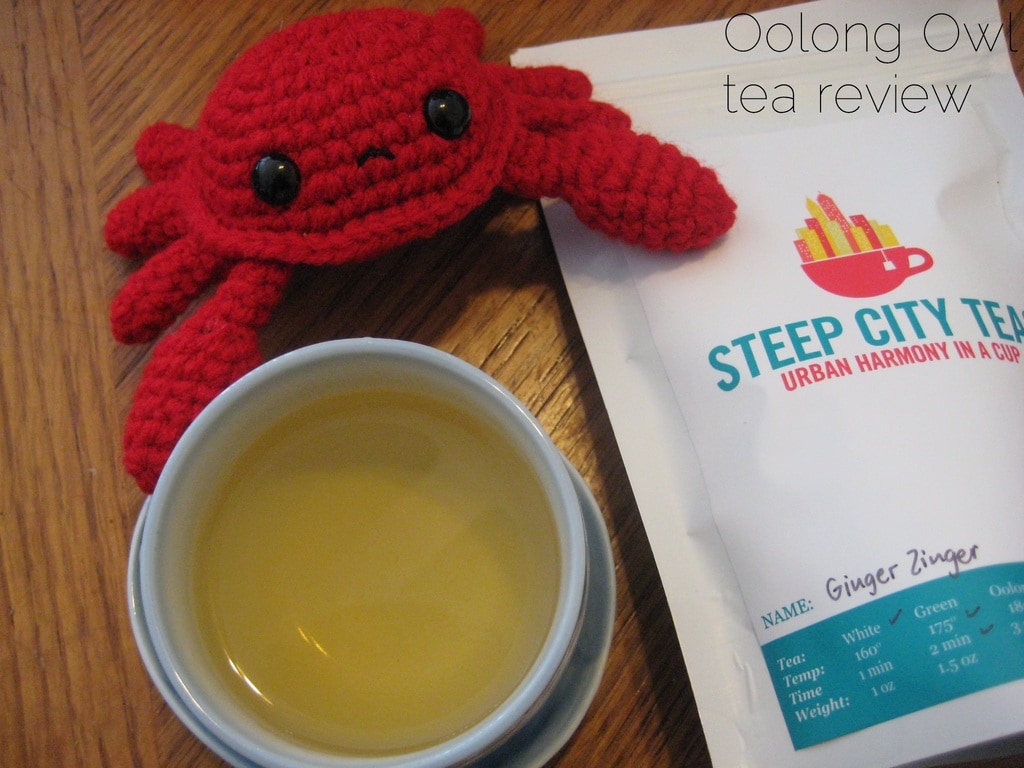 It appears Ginger Zinger tea attracted a cute ENEMY CRAB!
TASTE: What the?!?!?! A refreshing zing of ginger, bit of smooth sweet orange with an after taste of juicy juicy peach. The white Pai Mu Tan base is juicy, slightly sweet and a teeny bit floral. The peach flavor in this tea is addictive! And the orange is really good, like squeezed orange juice – I guess it is to be expected with a Florida based tea company. I've seen orange peels used often in teas but the flavor usually doesn't come through, so it is nice to have actual orange taste!
What I love about tea – always something new. This cup I'm getting more ginger. Last cup I made was really peachy! Both cups, equally tasty! Sweetened, the peach and orange come out more and juicy. Despite that, I prefer this tea unsweetened.
RESTEEP: Because this tea is so good, I need to try the resteep. For science! eerrr uhhh.. to check if its good so I can prolong the life of this tea. The Ginger Zinger resteep is a mellow, slightly orange brew with ginger pulsing throughout the entire sip. The aftertaste is a refreshing orange flavor. Not bad, no peach but I'd drink this resteep!
COMMENTS: I'm too busy drooling right now.  Here's our special Crab guest: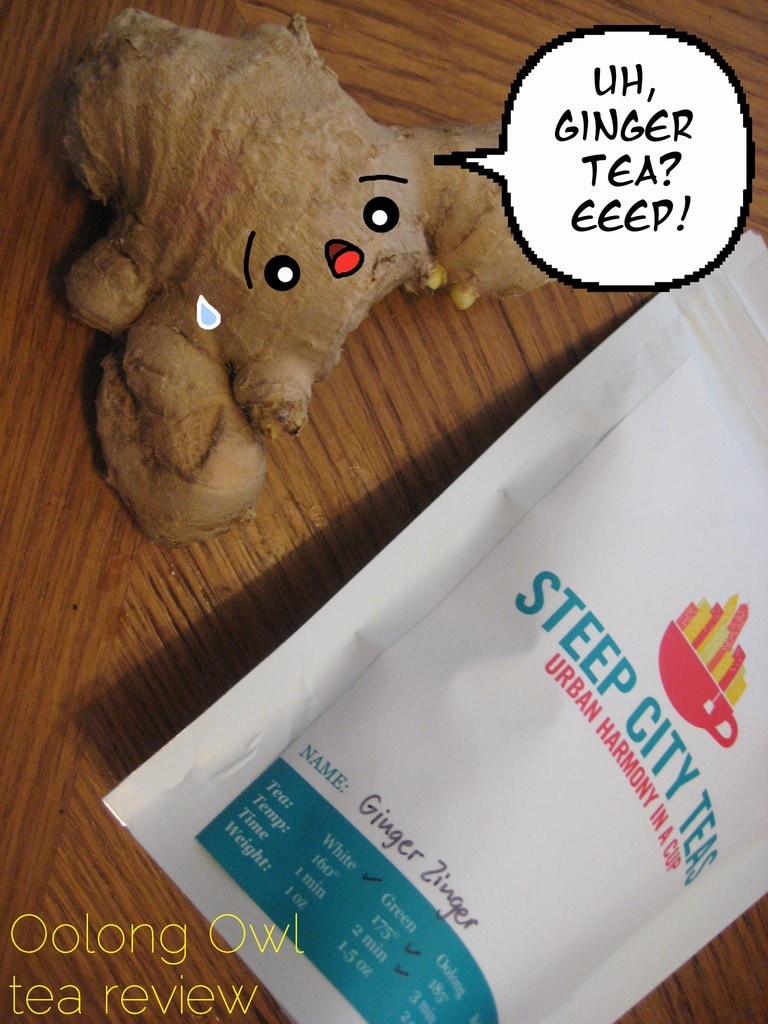 Uhhh. Sorry, wrong crab! I meant the amigurumi crab from earlier. He's visiting from my crochet blog for fun.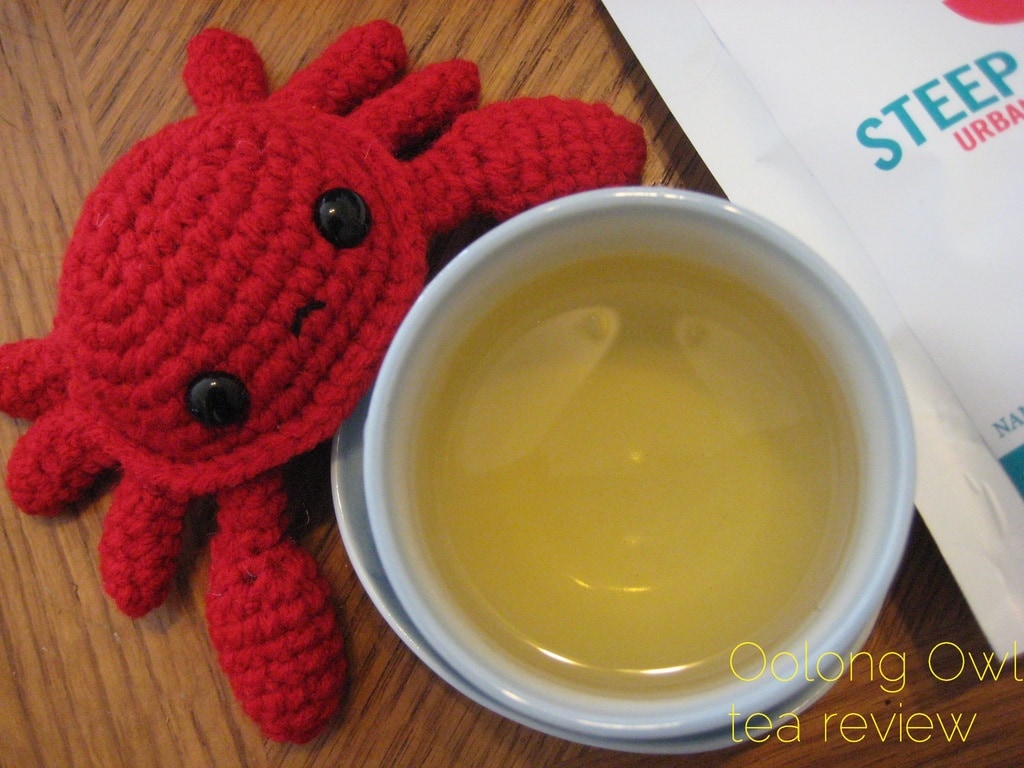 To remove tea cup for tasting, hit crab in his weakspot for massive damage!
Ginger Zinger is a delicious, refreshing and juicy mix of ginger, peach and orange. Very good fruit flavors here. Ginger tea fans – this is a must try! Another win from Steep City Teas!
/crab walks off