I've been working through all the green teas I need to review. Today's review is a pair of green teas from Tea Adventure! This online seller is based in China. I got some green tea from them, but they also carry a nice range of black and oolongs that impressed me. They also carry some yellow and pu'er tea. I quite like how Tea Adventure also lists other names for the tea and origin.
Both greens, Green Needle and Fushou Green, I steeped in a gaiwan with a 1 gram to 30ml ratio, 175F (80c) water temperature, starting with a 30 second steep.
Green Needle Tea from Tea Adventure
Also know as Sanjiang Chun, this green is also organic and from 2015. The leaf has an interesting looking with a uniform mini snap pea appearance. Green Needle has a pistachio scent.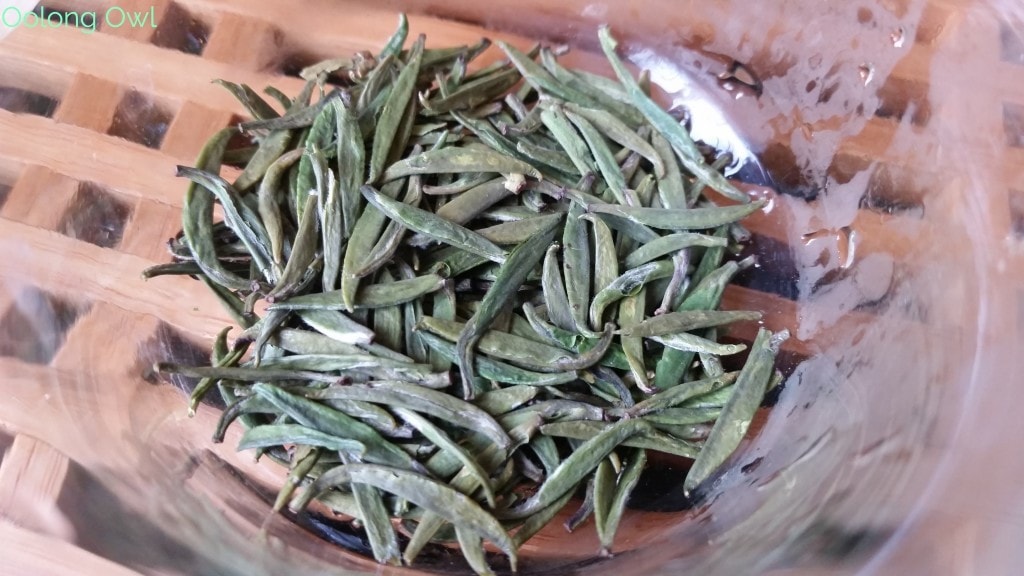 Wow, and steeps so pretty!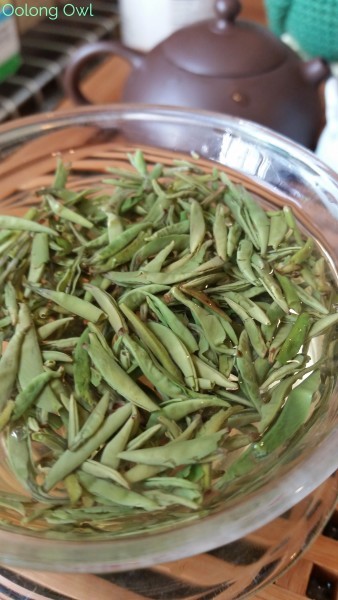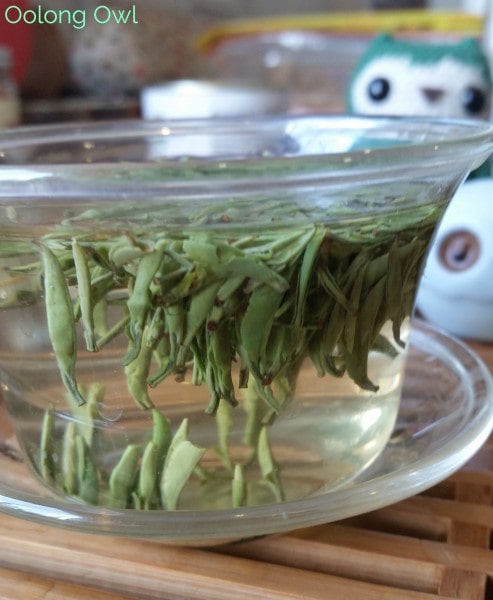 First and Second Infusion: Green Needle has notes of strong, bitter vegetal bite, like concentrated string beans, a hint of butter, corn with floral finish. After each sip there is a buttery vegetal aftertaste. Quite a bit of bite on this green, way to punch me in the face, tea.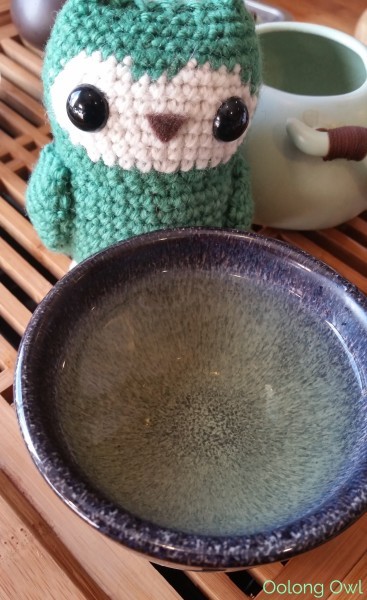 Gaiwan BLURP!
Third, Fourth and Fifth Infusion: Green Needle chilled out and switched to notes of sweet peas and nuts with apricot floral finish. After that bitter green punch from earlier, Green Needle became quite tasty and delicate.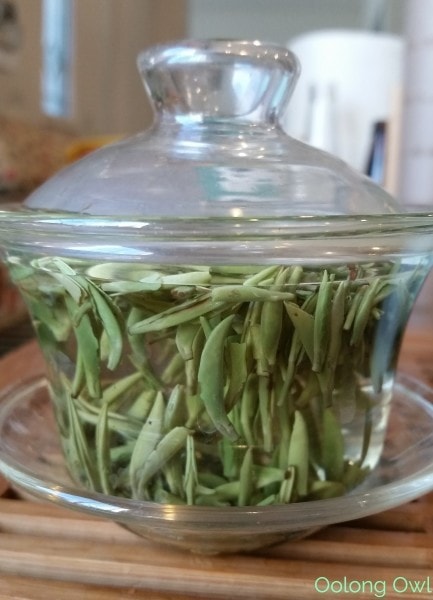 A gorgeous tea, be sure to have your camera ready when you steep this tea! This green is also really messy due to the fine leaves, and Tea Owl accidentally sat in a pile of leaf that fell off the lid.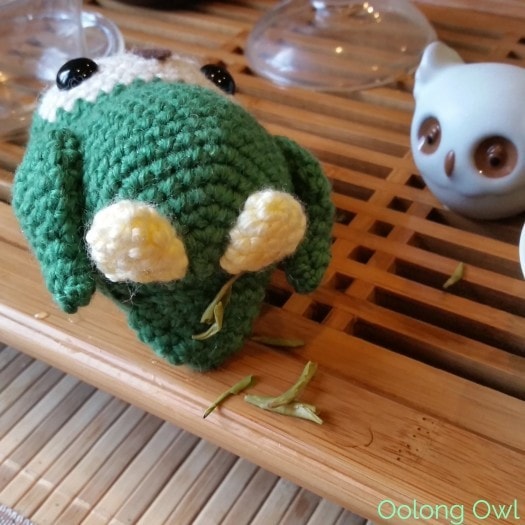 Fushou Green Tea from Tea Adventure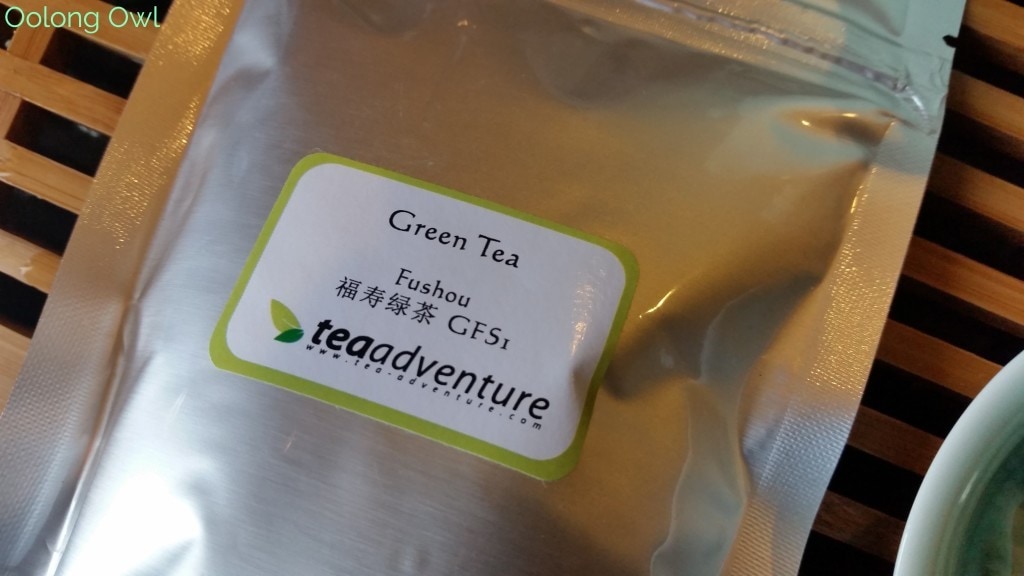 This one appears to go out of stock from the time it took for me to drink it to post about it as it's not on Tea Adventure's website anymore.  Maybe they'll have it in stock for 2016? Either way, here is the review. Fushou Green's leaf has a smokey, grassy and tobacco scent. The leaf is quite delicate and fine to the touch.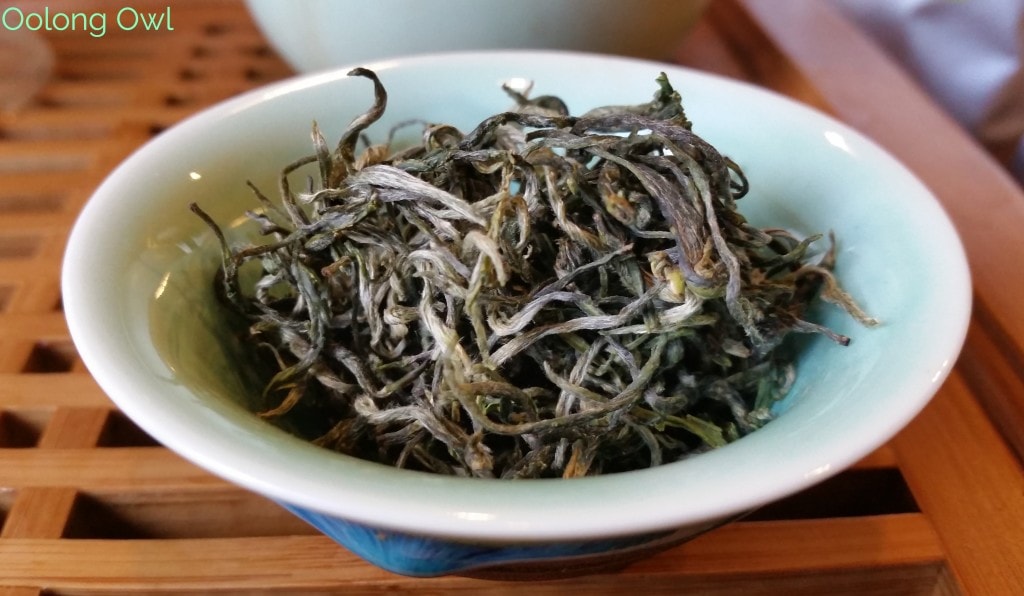 Fushou green steeps up a smokey scent, but barely tinting the water.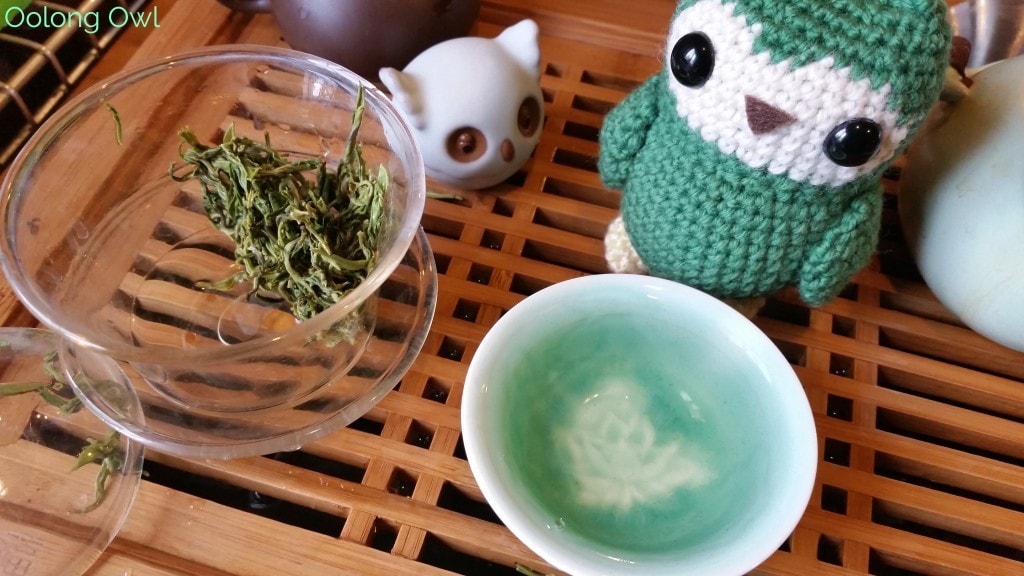 First Infusion: Oh that's good! Fushou Green has a smokey start, but then tastes like butter melted on green vegetables.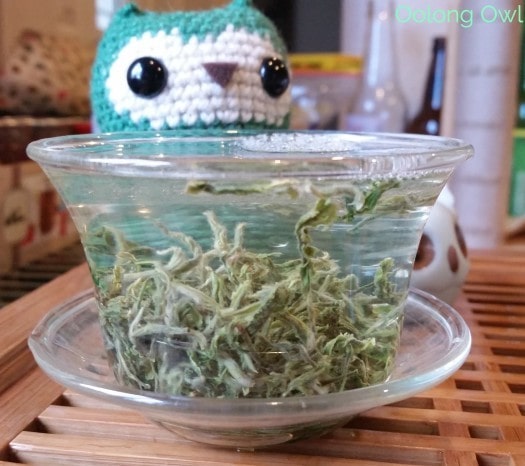 Second and Third Infusion: Fushou Green has shifted to asparagus with a smokey sweet finish. There is a nice light dryness at the end that pleases the Tea Owls.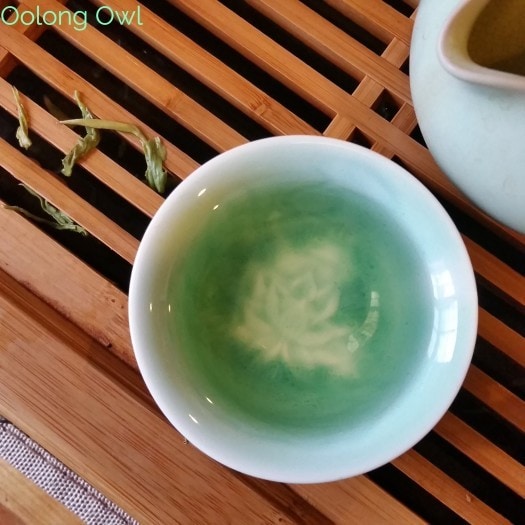 Fourth, Fifth, and Sixth Infusion: The final steepings of Fushou Green has notes of avocado with a lot of dryness. The flavor dropped off quick unfortunately.
Comments
Tea Adventure has some pretty interesting and high quality green teas – green tea fans, be sure to check this tea seller out!
Admittedly, I like the Fushou Green more than Green Needle as there was more going on. Fushou Green also kind of reminds me of a young sheng pu'er, evidence that I think I've been drinking too much sheng.
(teas provided for review)