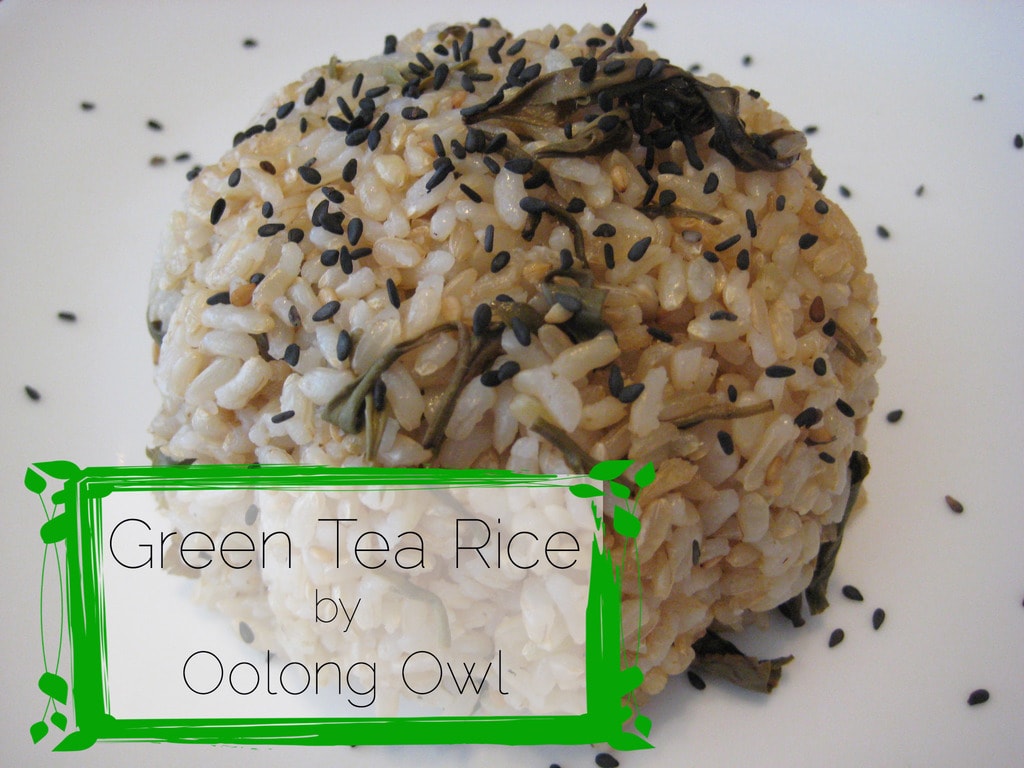 Adapted from a recipe by Zojirushi
Do you do lots of cold steeps? Wanna reuse your leaves other than the compost bin? This fragrant green tea rice recipe uses steeped green tea leaves, perfect for tea lovers!
This recipe can change flavors depending on what green tea you use. It also halves very well – though I steep up the same amount of cold steeped green tea to drink.
~~~~~~~~~~~~~~~~~~~~~~~~~~~~~~~~~~~~~~~~~~~~~~~~~~~
Prepare ahead of time:
2 cups of freshly cooked rice
Cold Steeped Green Tea, leaves reserved.
~~~~~~~~~~~~~~~~~~~~~~~~~~~~~~~~~~~~~~~~~~~~~~~~~~~
To make the cold steep: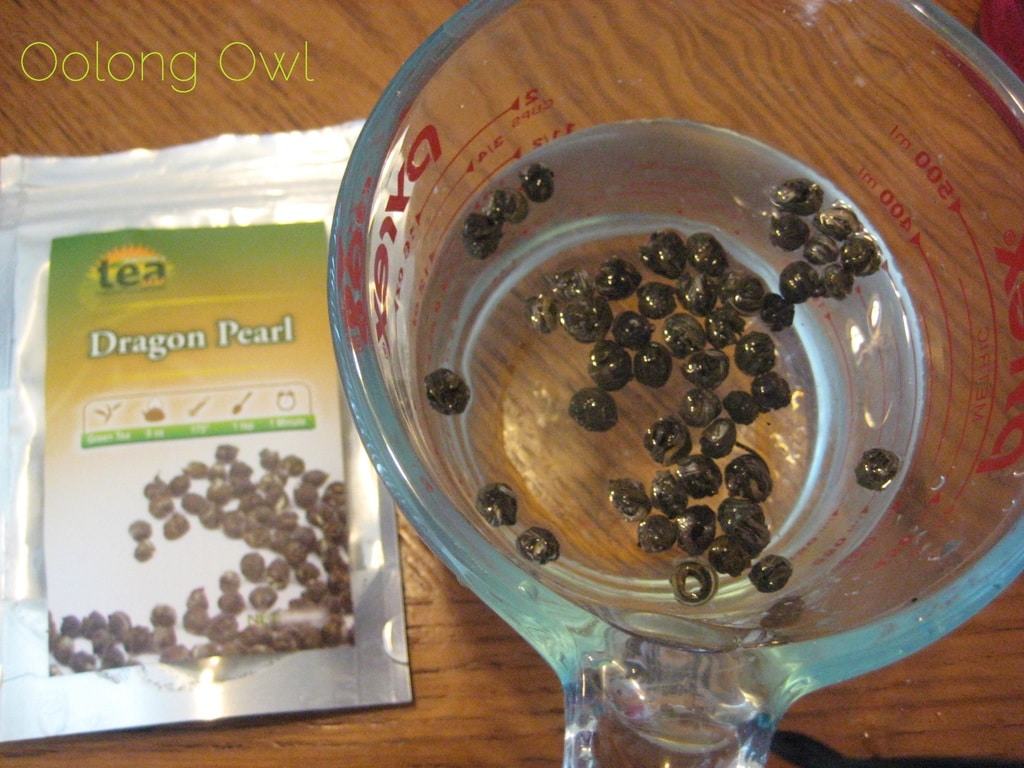 Add 1 Tablespoon of the loose leaf green tea of your choice into 1.5 cups of cold water. Set aside for at least 2 hours, or until the tea leaves are fully expanded. Pour out the tea, reserving the leaves for the rice.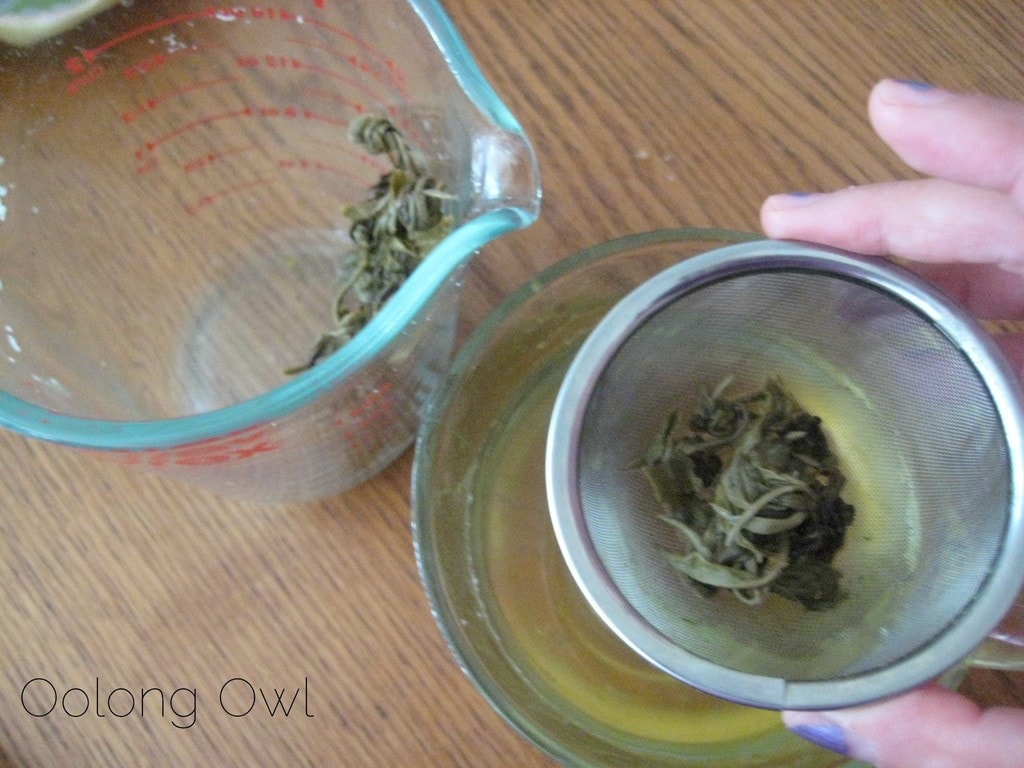 Drink the cold steep tea! Cold steeps are delicious! Or save the cold steeped tea to drink with your Green Tea Rice!
~~~~~~~~~~~~~~~~~~~~~~~~~~~~~~~~~~~~~~~~~~~~~~~~~~~
Once the rice and tea leaves are ready, you are ready to make Green Tea Rice!
Add to the rice:
1/2 tsp. salt
1/2 tsp. sugar
1 Tbsp. roasted sesame seeds
Half of the reserved tea leaves – you may need to roughly chop if you used whole leaf.
Stir the rice. If the rice could use more tea leaves, add more (you don't want to over leaf it, just like tea).
Garnish the rice with more sesame seeds and any leftover tea leaves.
For my Green Tea Rice, I used short grain brown rice. I love my short grain brown rice! Yum! I mixed everything right in the rice cooker bowl.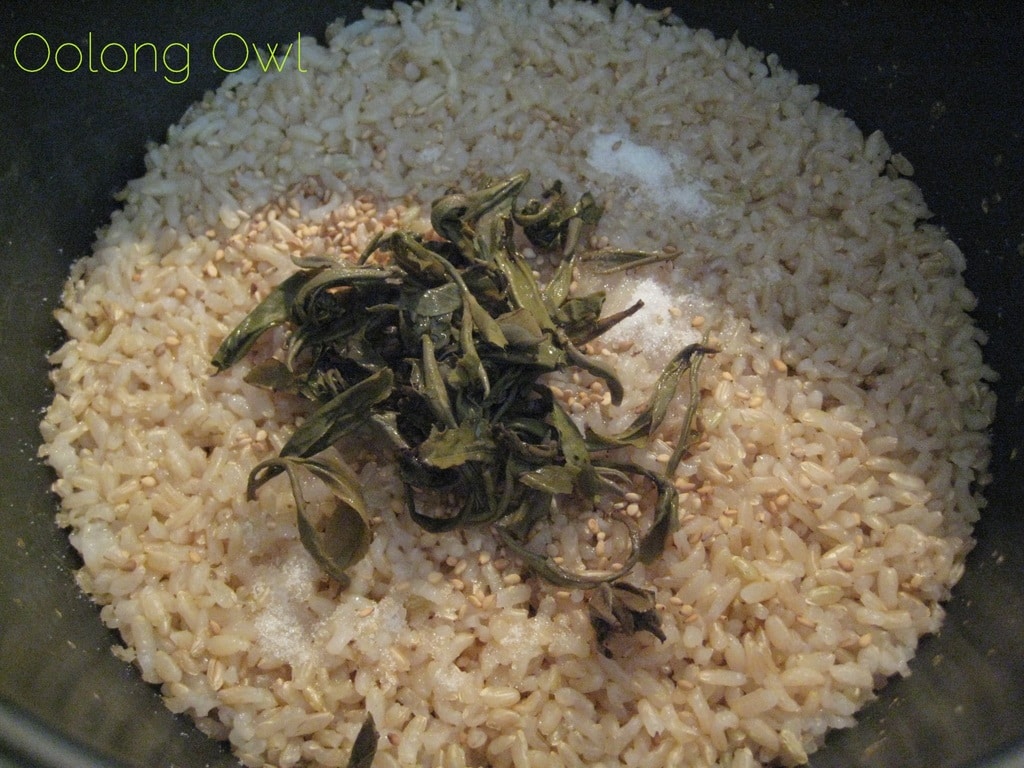 After adding the tea leaves, sugar, salt and sesame, I could smell the wonderful green tea steaming up from the rice! Very delicious!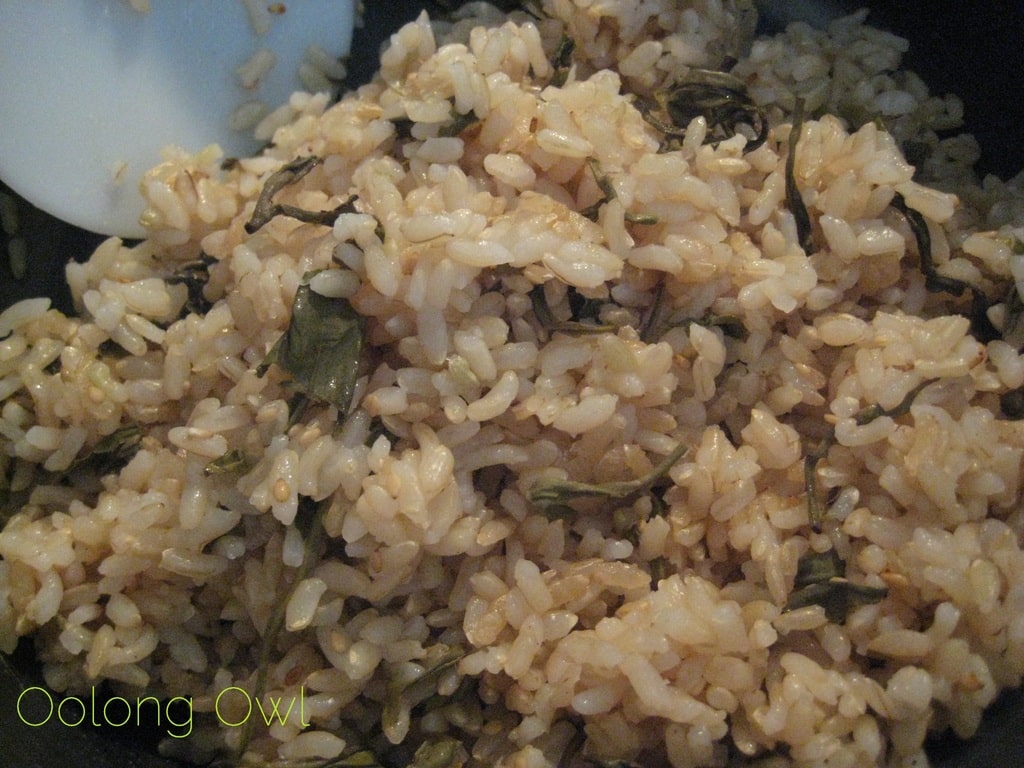 I stuffed the rice into a rice mold. I got this rice shaper from Daiso (of course!)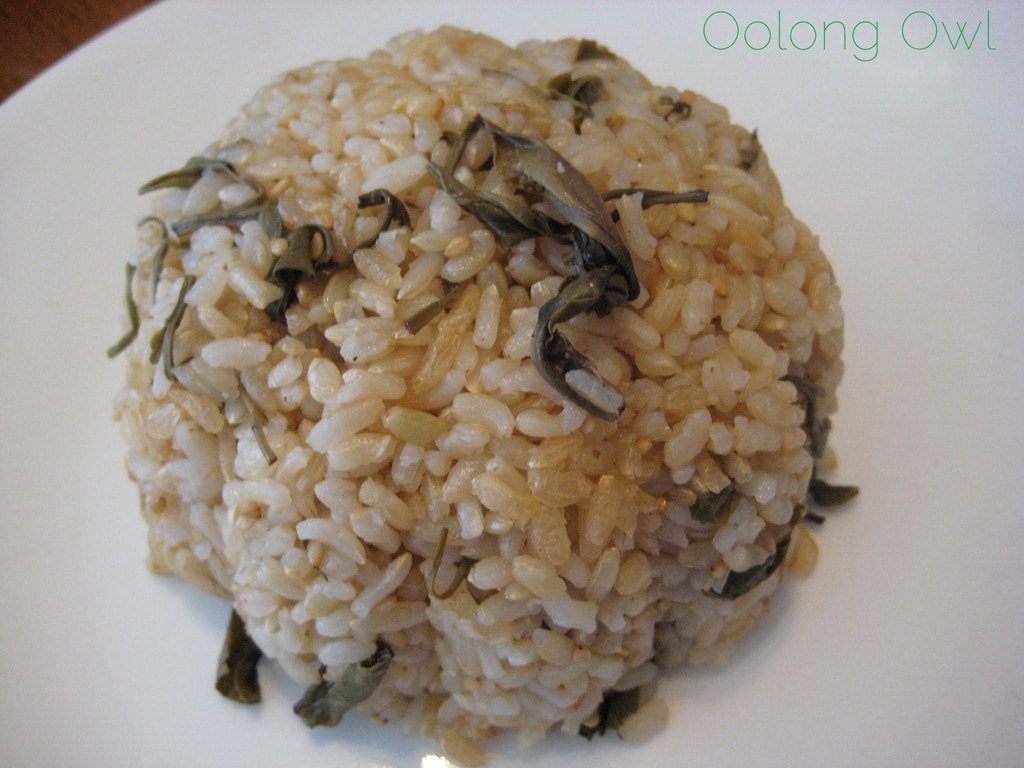 And garnished the rice with black sesame seeds! I can't eat this rice by itself, as tasty looking as it is. How about some hot fried tofu and snow peas?
I topped off my rice with some homemade teriyaki sauce! Mmm how does simmered mirin, sake, soy and sugar turn into amazing?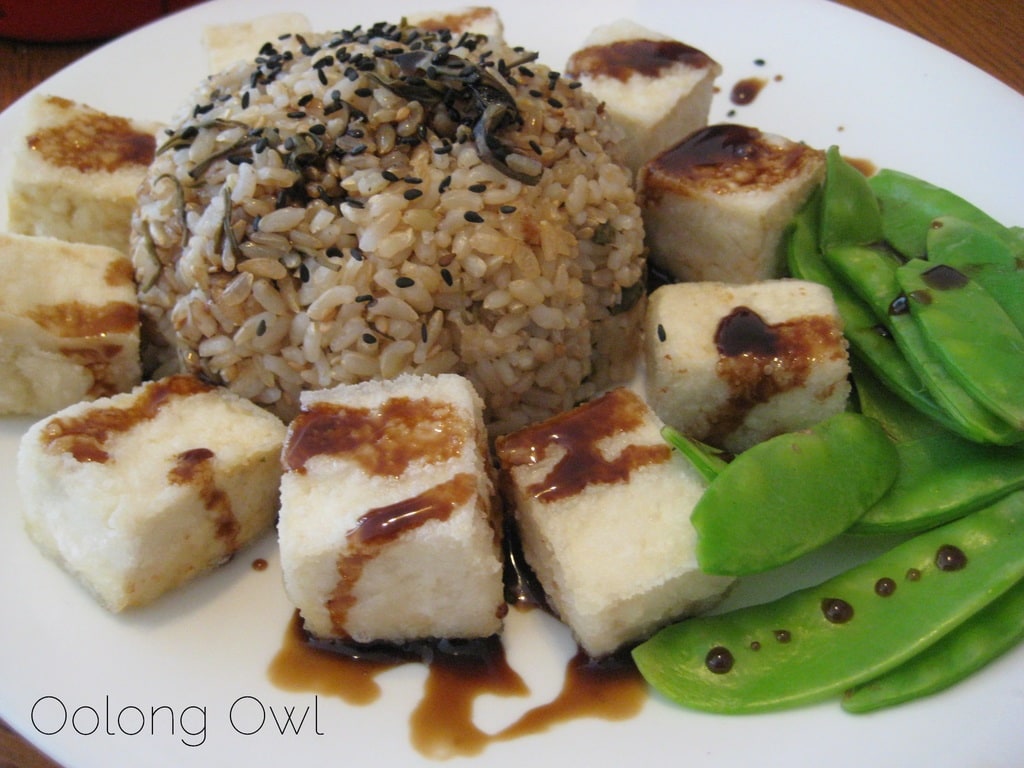 ~~~~~~~~~~~~~~~~~~~~~~~~~~~~~~~~~~~~~~~~~~~~~~~~~~~
There is an interesting texture contrast to the chewy brown rice and the delicate green tea leaf with a hint of roasted sesame. The taste is an added vegetal of tea. Of course, drinking the cold steep along with the meal is very complimentary and tasty! I was surprised this green tea rice wasn't bitter or overpowering – the amount of green tea was good and the sugar and salt I think remove any bitterness.
The teriyaki sauce works well with the green tea rice – I think many sauces would work, but anything oily would take away the taste of the rice.
I'd love to make this with gunpowder green for a more smokey taste! Or how about a jasmine green with jasmine rice for an amazing floral rice?
If you try making Green Tea Rice, leave me a comment here on what tea you used and how it turned out!