I visited Phoenix Tea last year, however since then they have moved to a new location. Phoenix Tea is on the other end of Seattle for me, so I haven't visited as much as I'd like to. However, I made the trek a couple Fridays ago as each week Crimson Lotus Tea is slinging tea, plus Teadb was making an appearance that day. I ended up hanging out there most of the day drinking tea.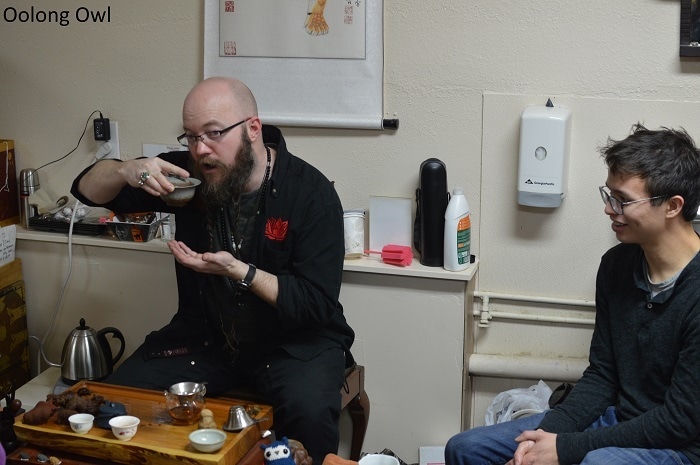 First, let's tour the new Phoenix Tea location.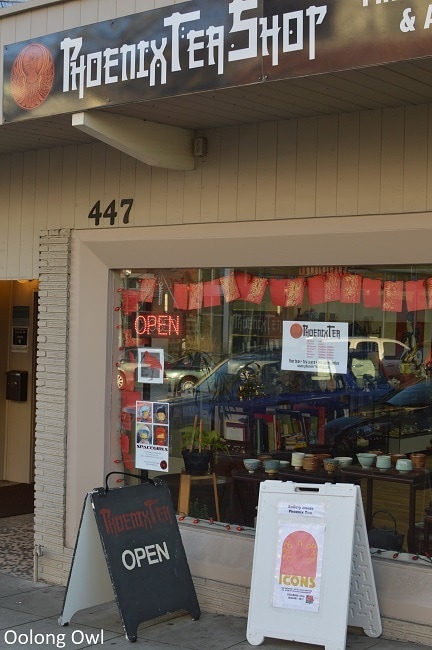 The new shop is quite sprawling, which is great as there is lots of goodies to look at in Phoenix Tea. This is the place you can go multiple times and see something that you missed from last visit.
The tea selection here is quite diverse, with teas from various lesser known countries. Malawi tea? They got it.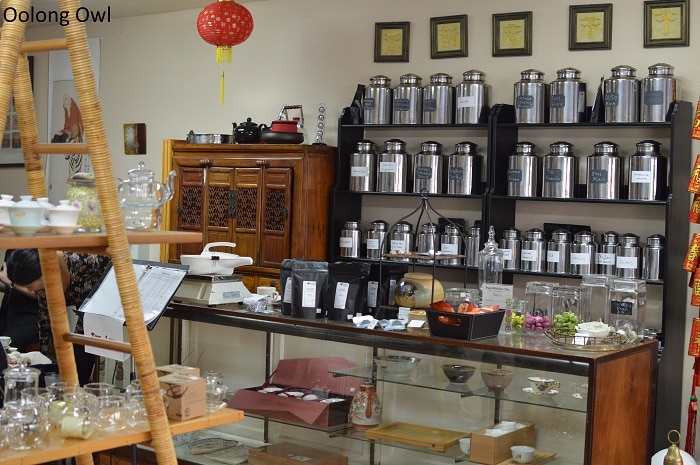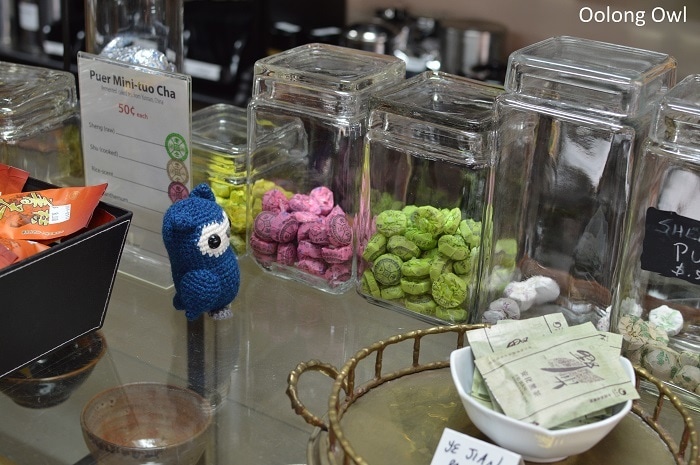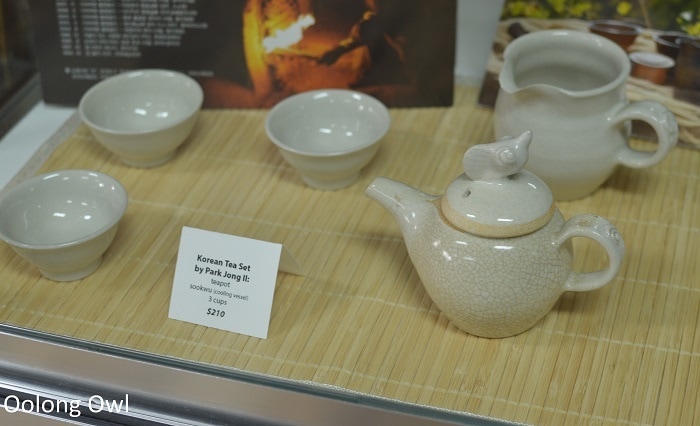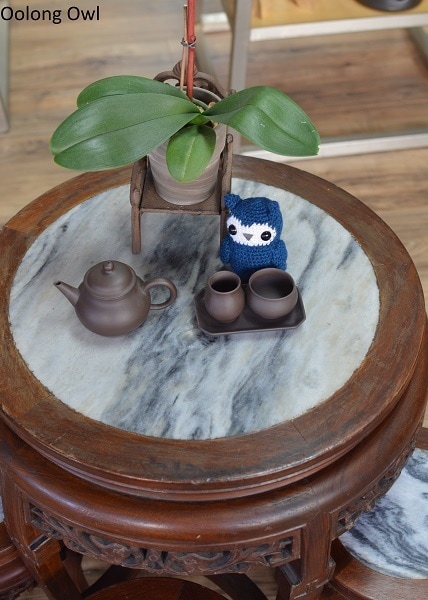 I always seem to take photos of the same heicha log. Oh well!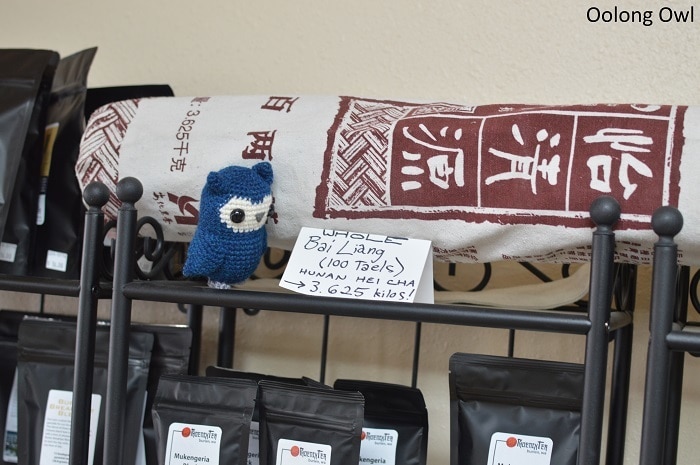 In the corner is the Crimson Lotus Tea set up. Lots of awesome teas here.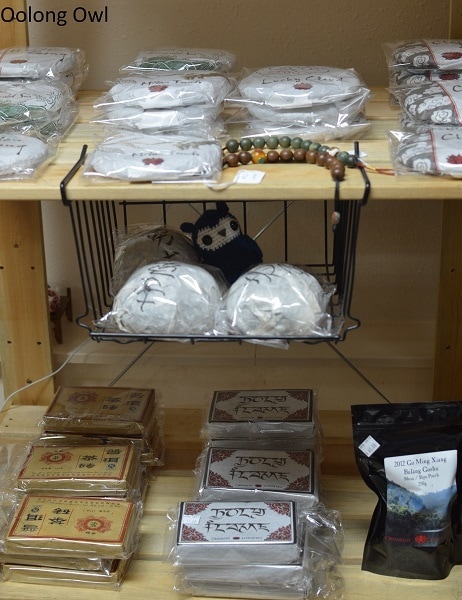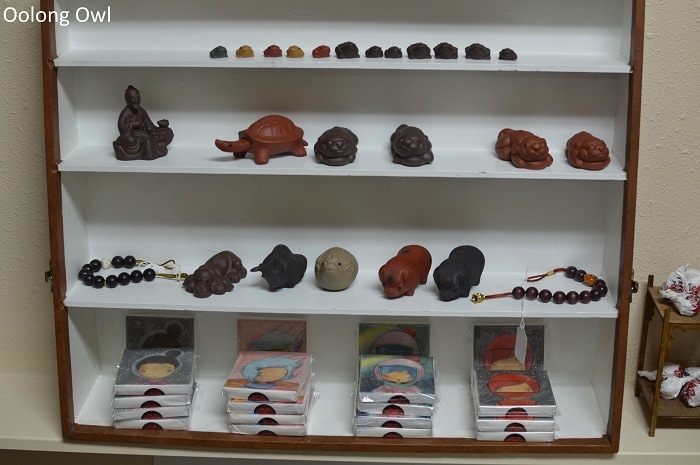 Hanging out on the Friday was pretty casual. Some of us brought tea to share, but we also sampled some Crimson Lotus Tea items too. I brought cookies and my blue yixing pot full of Red Peony. People trickled in to have tea and new tea friends were made.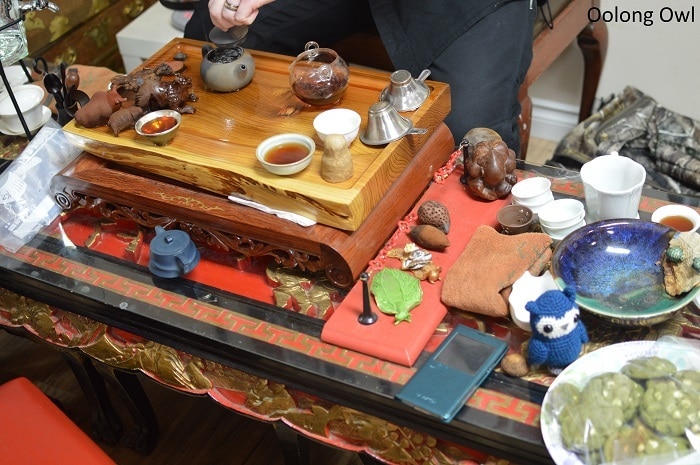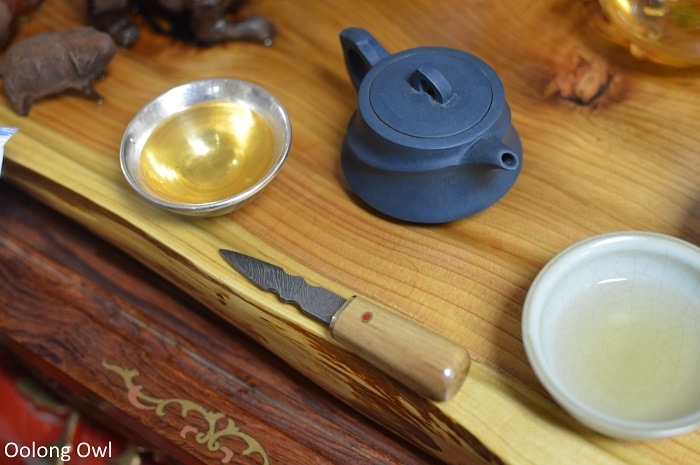 One of Crimson Lotus Tea's wood fired pots!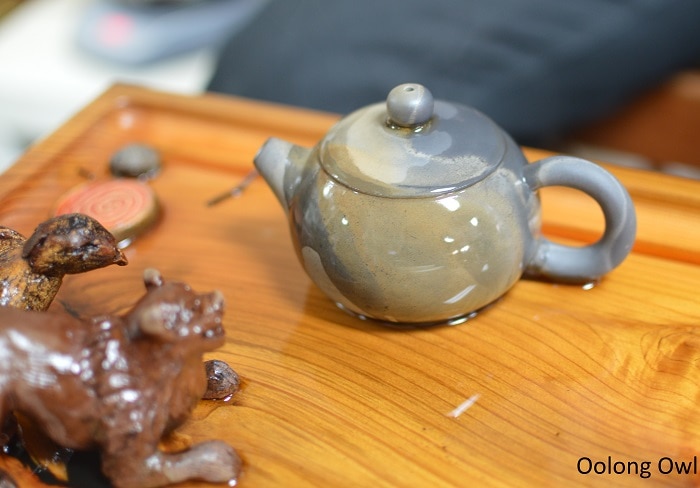 The more tea I drank and the longer I stayed, the more I was seeing weird tea things I missed in Phoenix Tea – in particular the tea pets. They have lots of artist made tea pets, all pretty interesting items and different than the usual tea pets.  Phoenix Tea has tea pets you don't see anywhere else.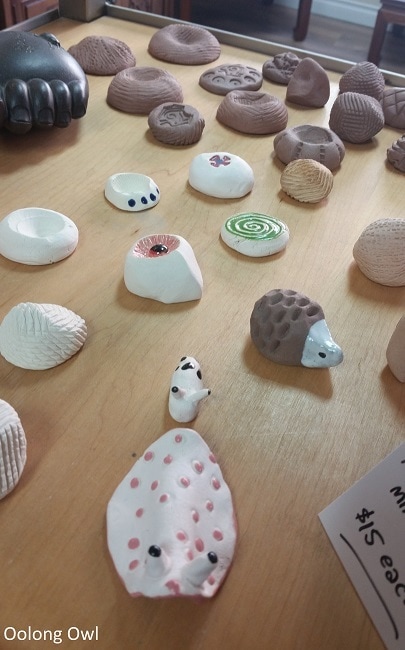 SLUGGY! This is so Pacific Northwest…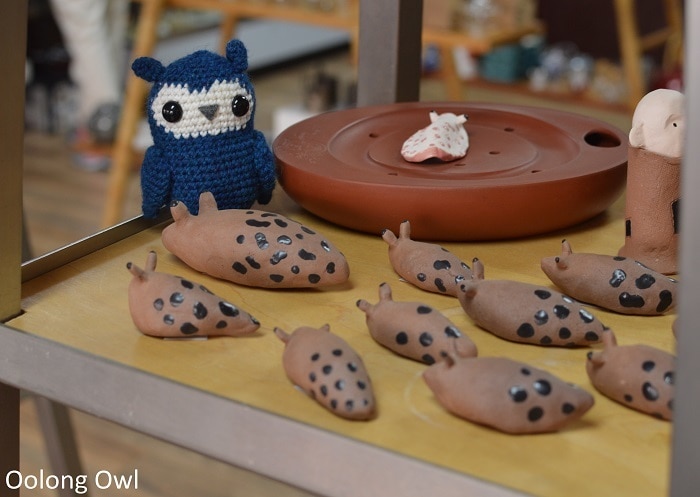 I saw them and photographed all these Phoenix tea pets, however once tea drunk they become super entertaining and stand out.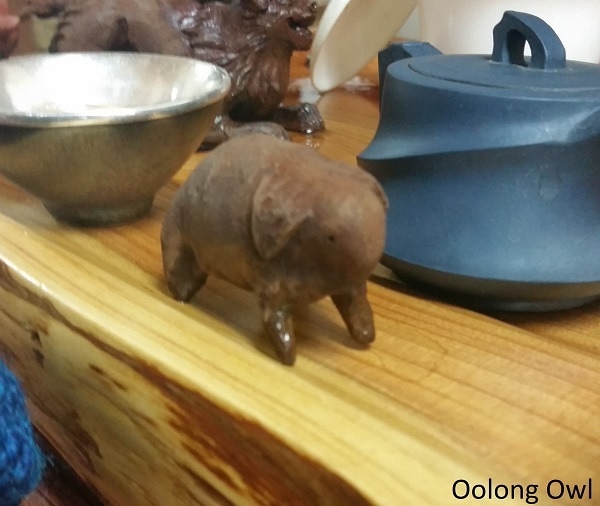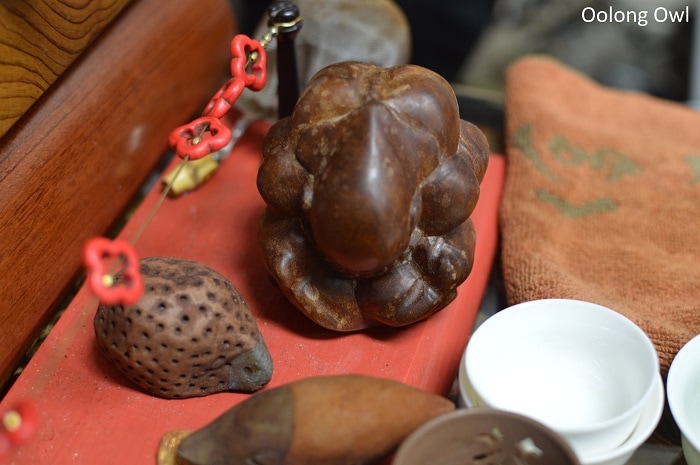 Anyways, I'll be back to Phoenix Tea again! If you are in the Seattle area, be sure to check them out!