I've been MIA over a week because I was in Vancouver, my home town. I was in town for the wedding of a long time friend so I was quite busy as a bridesmaid.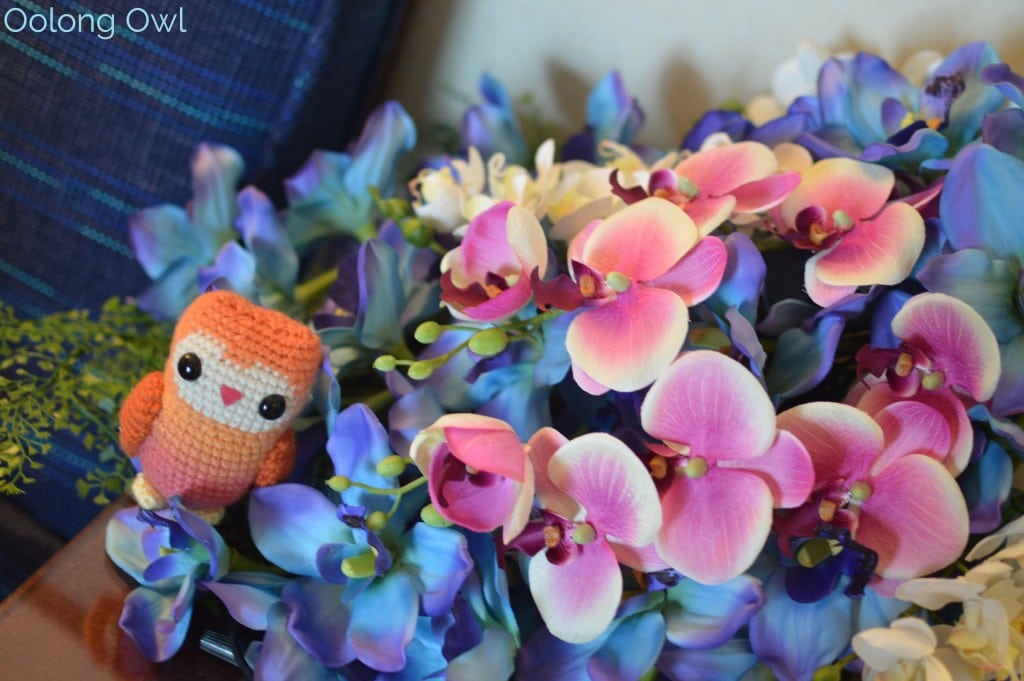 mmm wedding cupcakes.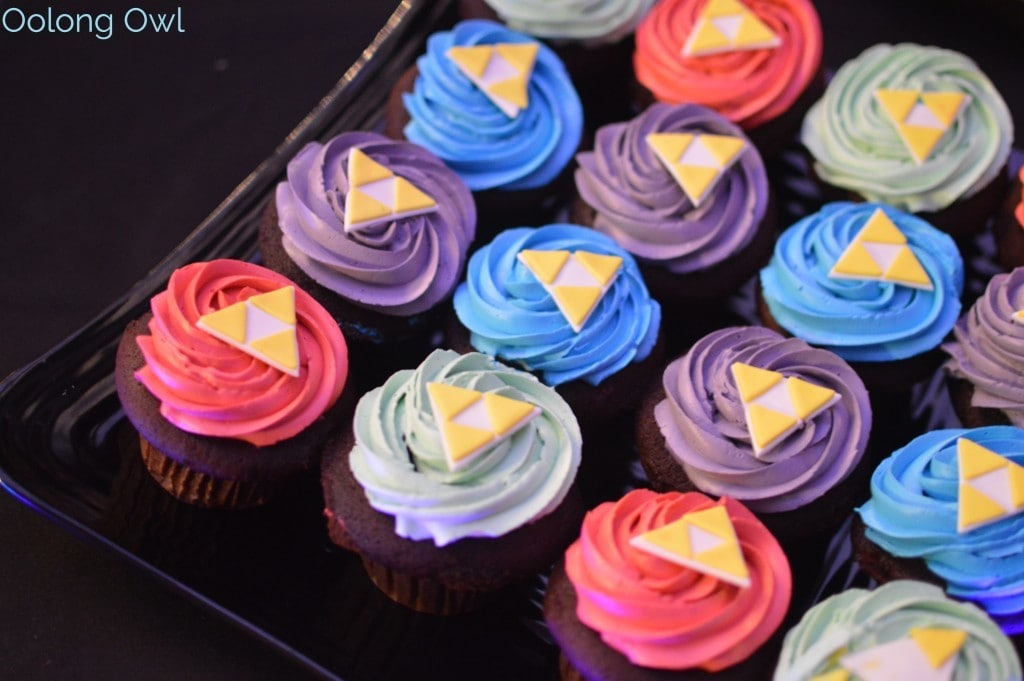 I was able to set aside one day to hit Vancouver Chinatown and do some serious tea shopping with my US dollar. Hey, it is a good time to buy from Canada right now! First off, I met up with some Vancouver local Steepster friends, which was super awesome! Tea friends also run into the issue of enabling each other into buying more tea.
I started at Treasure Green, I was able to briefly walk in last time I was in town, but I had an hour set aside this time. I was able to catch the owner this time so I had a good visit. The owner, Olivia, was good at matching one's tastes to the teas she carried, but also considering what the entire group would like too. I walked in post-wedding hungover and all I wanted was shou and heicha, but my tea friends were more floral/lighter tea drinkers. We had a heicha session first (as I got there first), then had an excellent medium roast oolong prepared on the lighter side, which made everyone happy.
Treasure Green has some really nice teaware, high and low priced. I was happy to find a cute small gaiwan!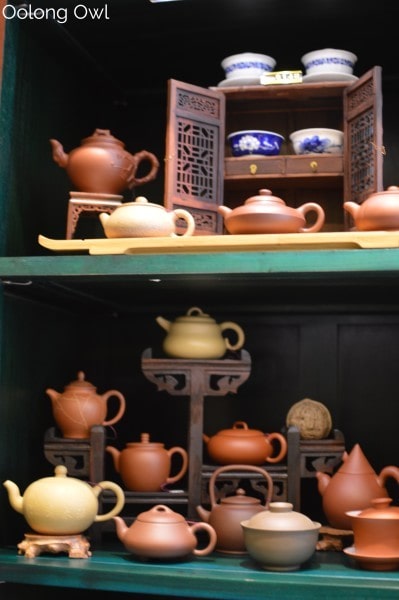 The tea selection is pretty diverse – they have rare oolong to flavored tea blends. You can go in for a gongfu session or take some tea home. I generally find diverse tea selections run thin on the high quality teas, however Treasure Green had a lot of solid pu'er and oolong.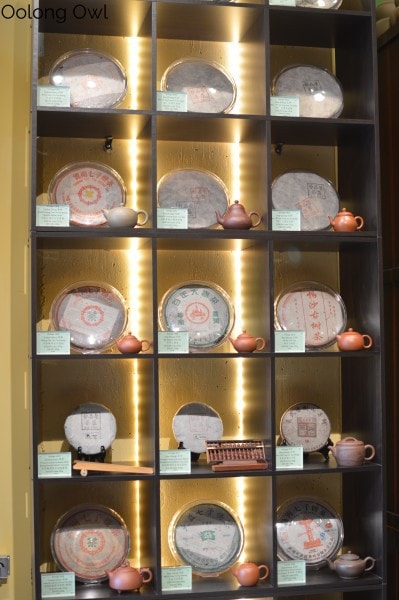 Rare teas? This one caught my eye, Thunderwood Oolong, which was oolong made from a tea tree that was hit by a bolt of lightning. I didn't try it as it was certainly out of my budget. However, I now have a business plan that involves tea trees and tasers.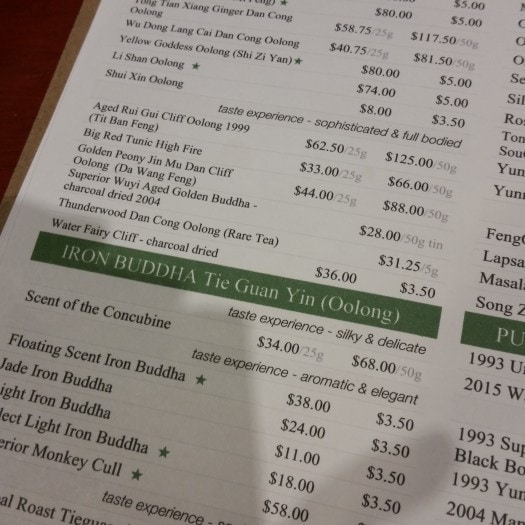 Next up was The Chinese Tea Shop, one of my favorite tea shops. (ha, reused picture of the shop from my last visit, I was plenty full of tea and my pictures got blurry and awful)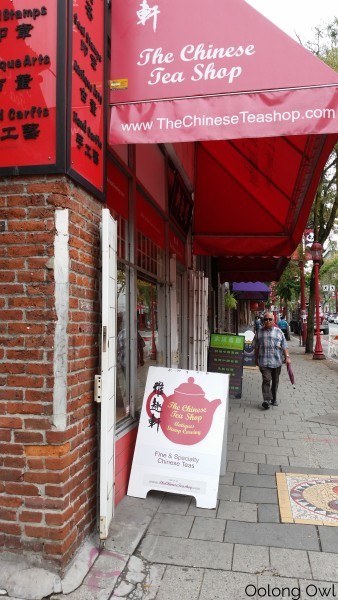 We sampled a Jin Jun Mei black tea and a 1990's Xiaguan Sheng. Both teas were great and I somehow didn't come home with either tea. We had a big group, so a large yixing pot was brought out.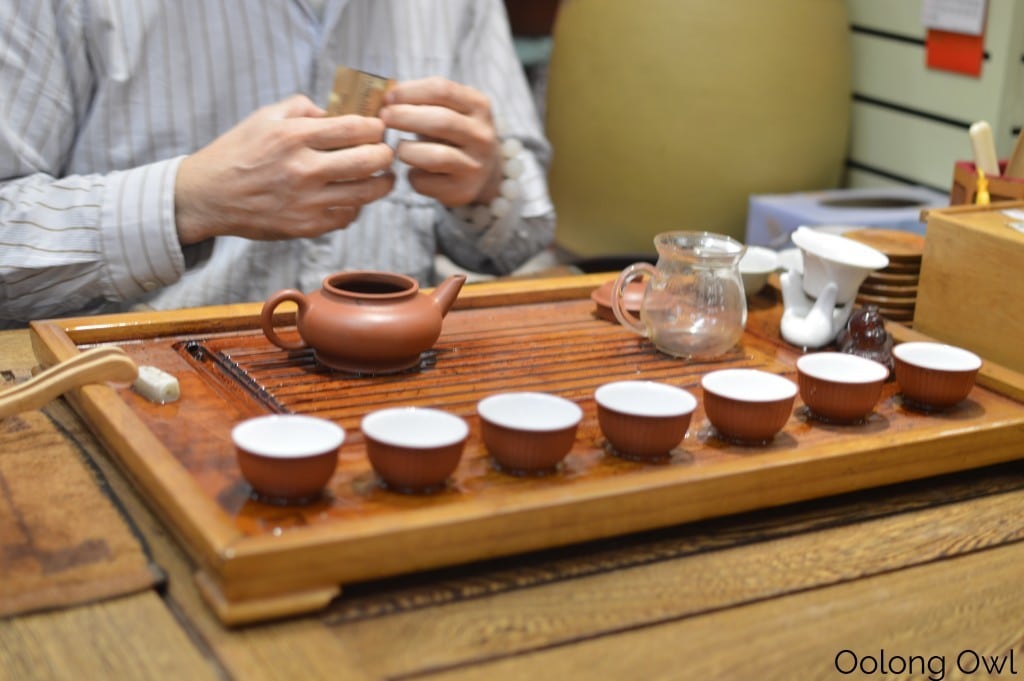 The most interesting experience was Daniel had a silver tea kettle. We didn't do a proper side by side, but tasting from the silver kettle made the tea taste brighter and sweeter! The silver kettle was very expensive, so I don't see myself owning one any time soon.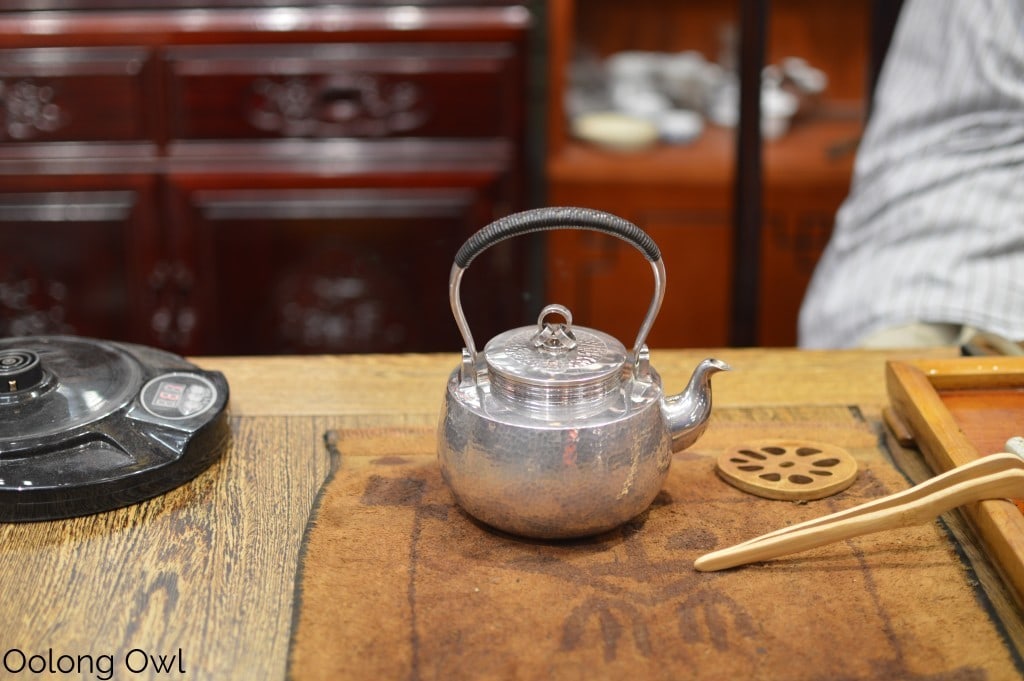 After that entire afternoon of tea, I went out for poutine. A lot of poutine, I'm talking me, Tea Owl and Tea-hating husband ate a huge amount of poutine covered in either Montreal smoked meat or bacon/mushroom/pepper. I missed poutine.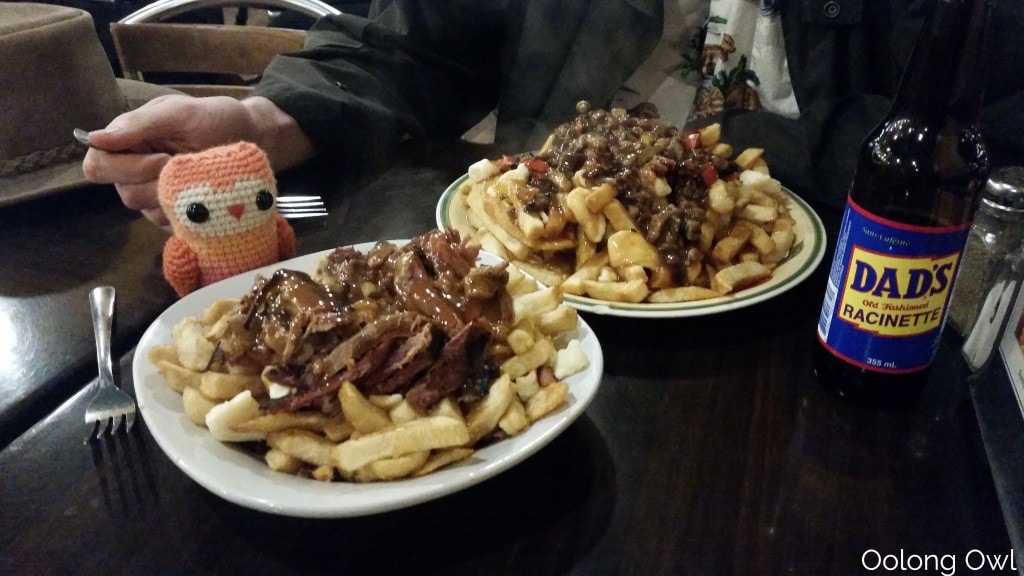 Vancouver Tea Haul
Haul time and this one is a doozy thanks to the Canadian dollar.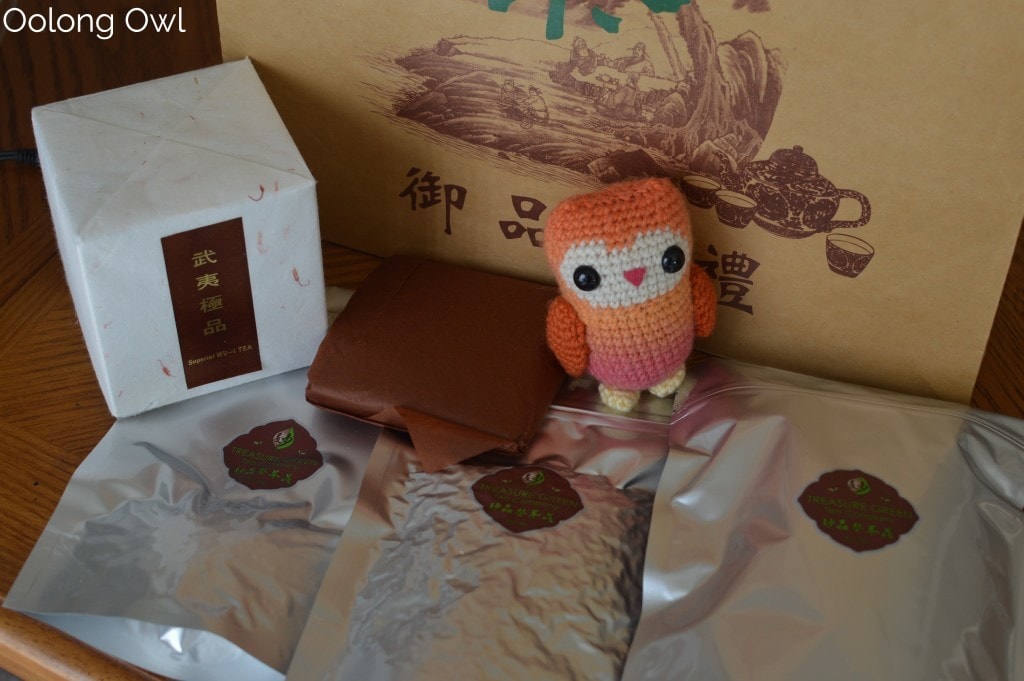 Aged Wild Shou Mei – It seems every time I find an aged white I snag it. This is a Fu Ding loose white of 2003/2010 material. I got a 100g, which turned out to be an insane amount volume wise. When I got home I immediately tried some and it is tasty. However, trying new teas is now on hold as after I got back I immediately came down with post travelling plague.
2009 Liu Bao Heicha -I thought I sampled this one, but I actually sampled the 2001 Heicha (which wasn't in my price point but was flipping fantastic). I still wanted a heicha so I snagged this one which was priced well, tea drunk logic here.
Silver Jasmine Black – Black jasmine teas are uncommon, so when I see them I snap them up too. I just got a sample portion for this one. This jasmine black looks great as it has some gold tips.
2004 Superior Wuyi Aged Golden Buddha – Gorgeous packaging on this oolong. I was told this oolong is potent and rich and I upsell well while tea drunk.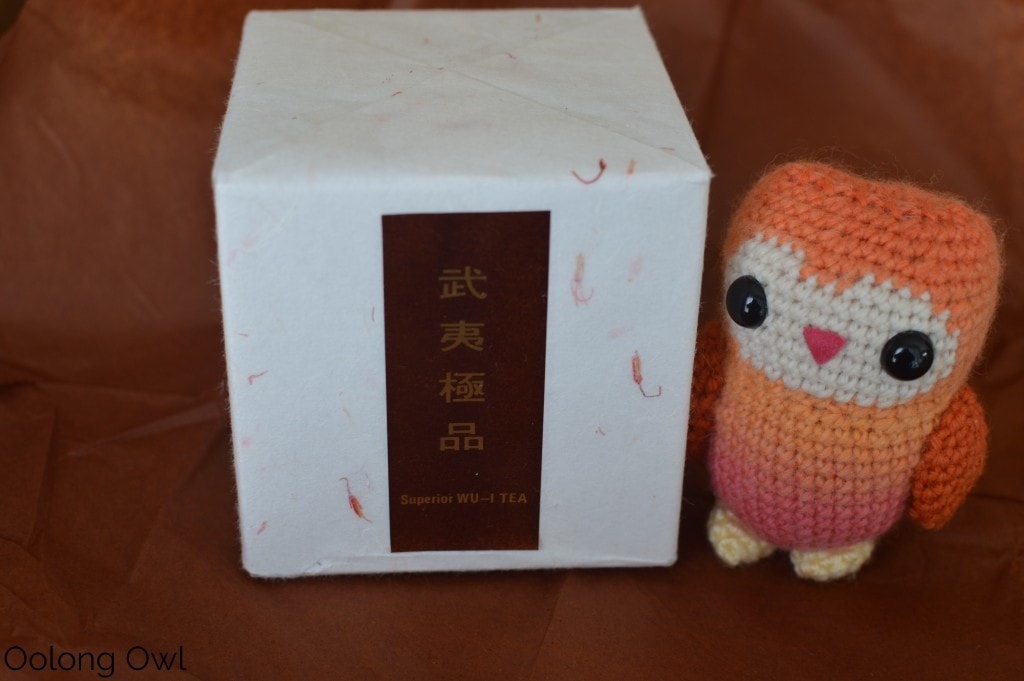 2010 Treasure Green Mini Waffle Shou Brick – I wanted a Treasure Green exclusive pu'er, and they have these waffle shaped cakes for a good price. They also carried bigger cakes as well as sheng. I just bought the shou, though now I regret also not getting a sheng one. Next time! Really pretty packaging on this pu'er too, I love the wrapper!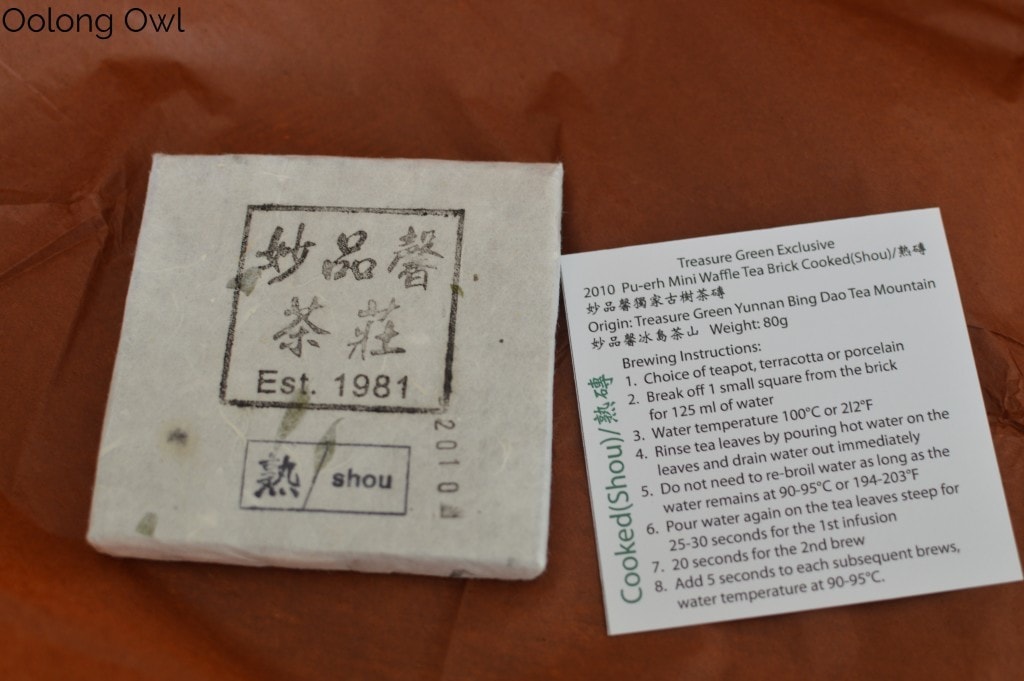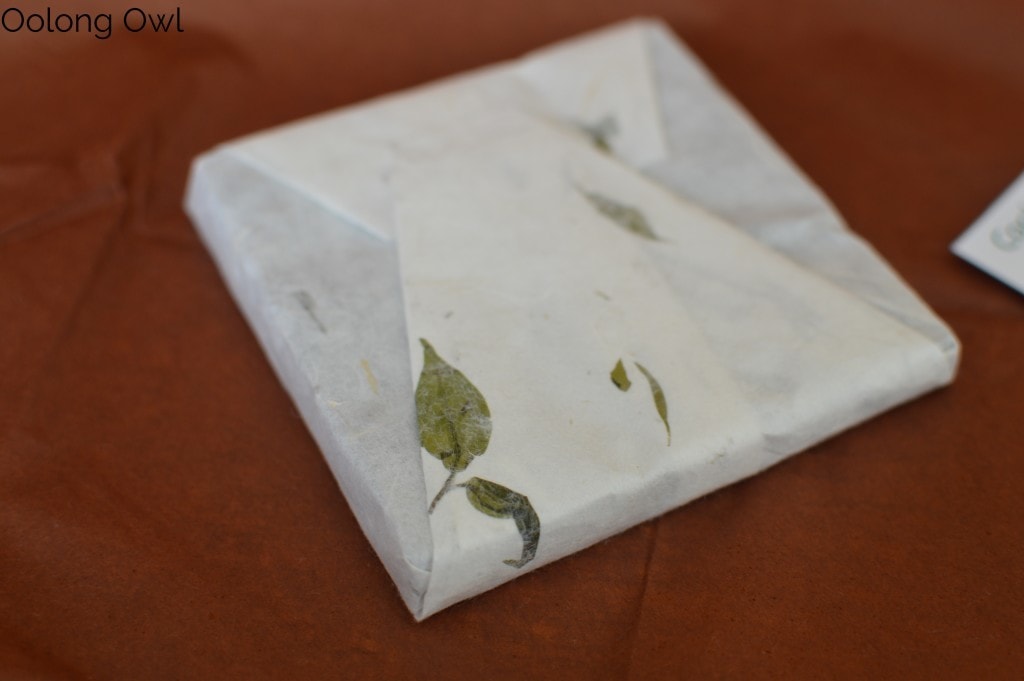 Finally, I got yet another gaiwan. It isn't on the website, but I only paid $10! This gaiwan's design doesn't wow me but the size and shape I love. It clocks in 75ml to the brim, around 65ml working room. It is a tall and narrow gaiwan so my small hands can deal with it easily.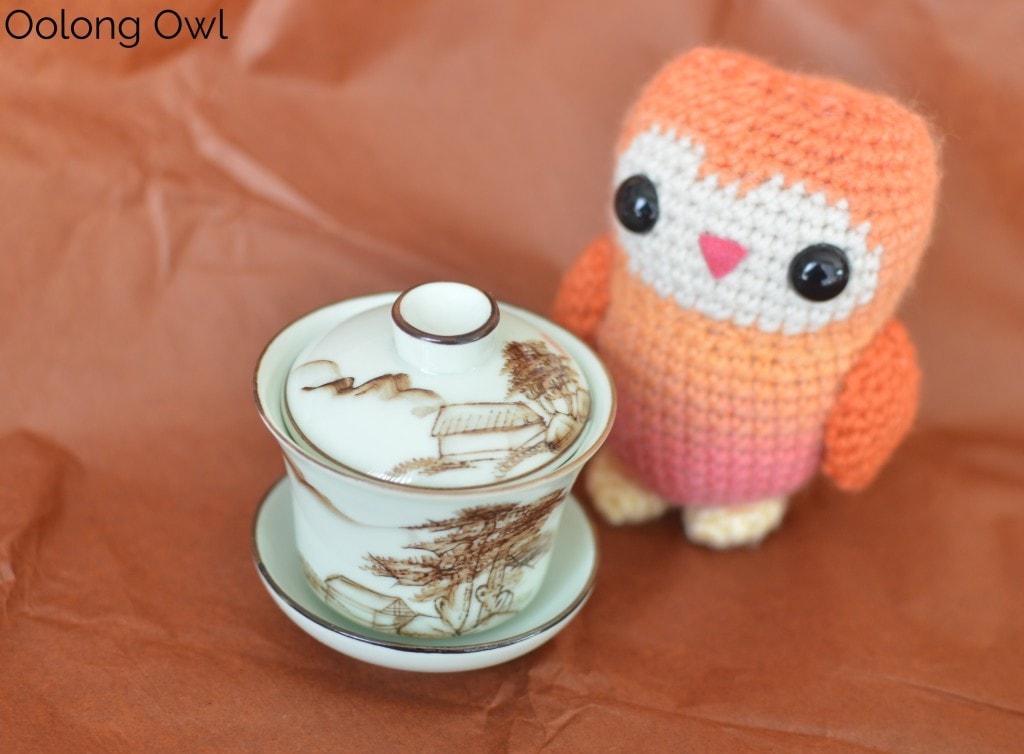 2013 Fu Ding White Tea Brick – Since I love their 2000 Fu Ding Bai Cha Aged white so much and that is sold out, I snagged 2 bricks of the 2013. Ya know, drink one now and tuck the other one away to age.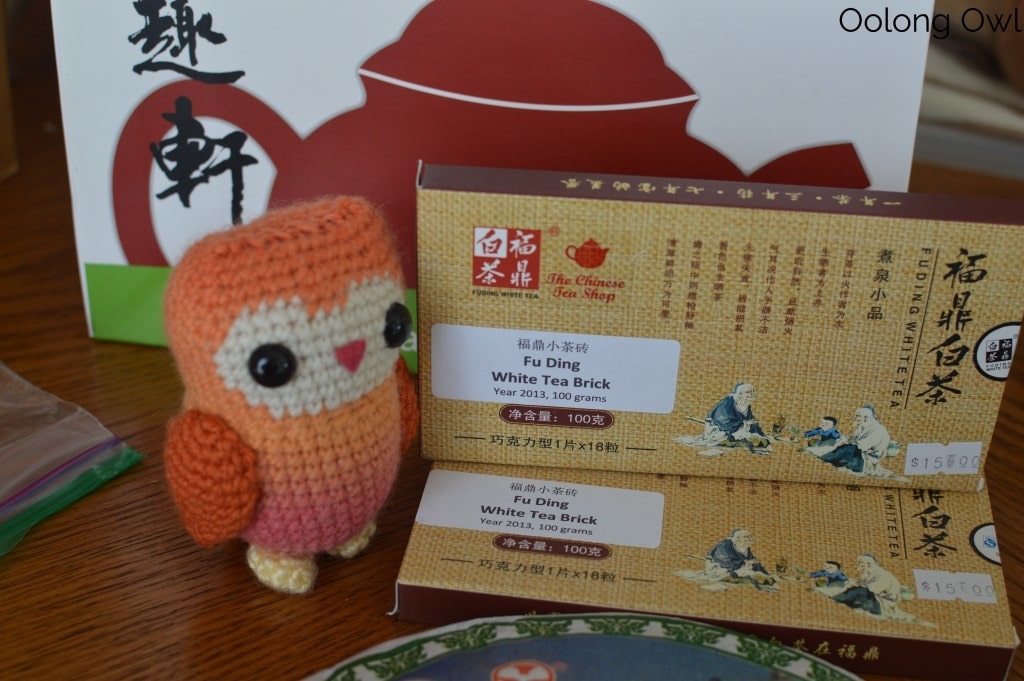 2011 Moonlight White Pu'er Cake – I have had multiple people tell me this cake is good, like super honey god mode good. I'll find out. I should of gotten just a sample, but hey cheap Canadian dollar!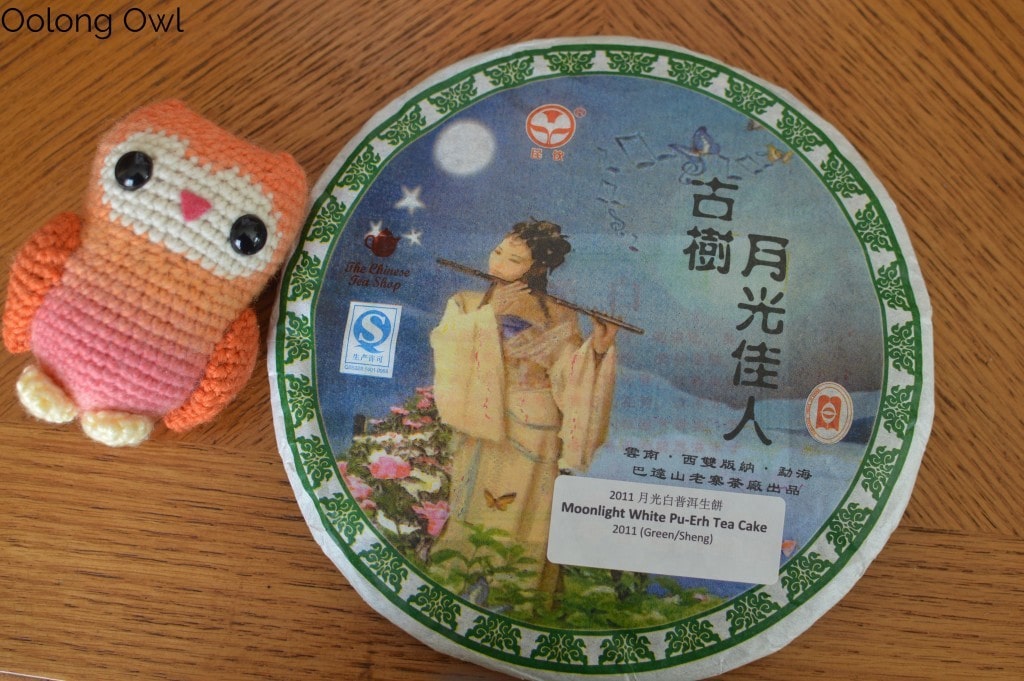 Finally, I got samples of 1992 Liu Bao, 1990's Zhen Cang Loose Sheng (a wet storage!), and this interesting 1992 Aged Ban Sheng Shu tea that is a mix of sheng and shou!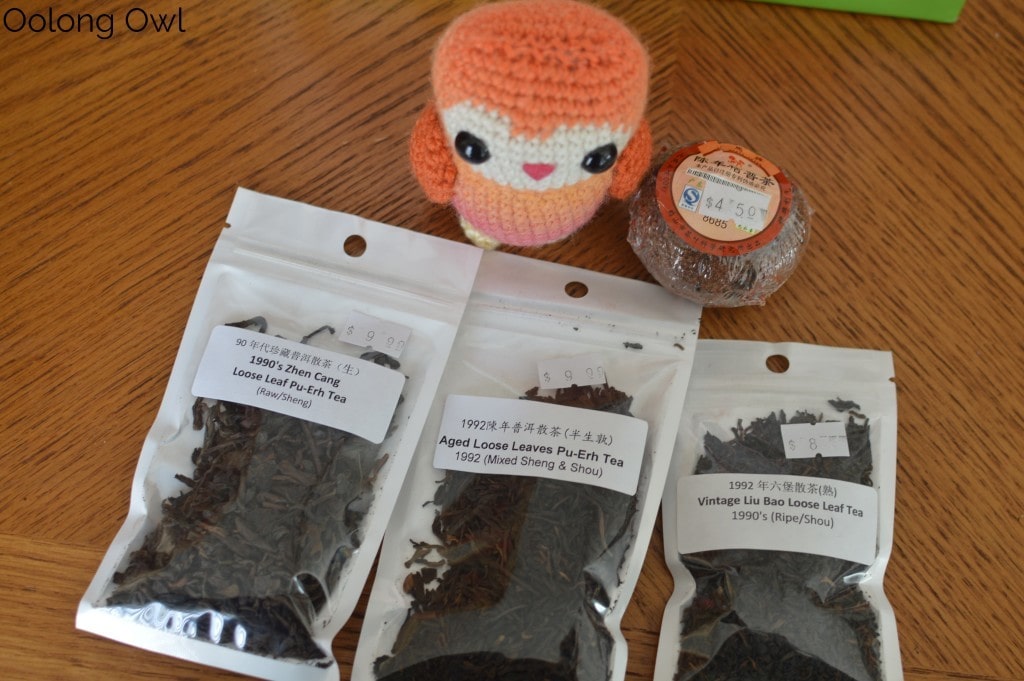 I also split a Changtai sheng with a tea friend. This turned out to be a killer deal thanks to this cake being cheaper than a US seller who carries it, plus money conversion.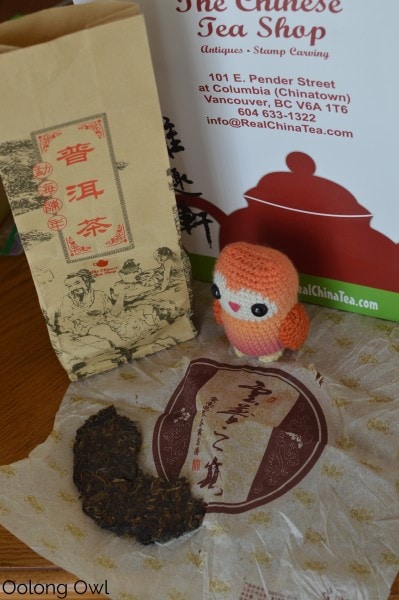 Total haul, pretty big. Money conversion? $80 saved. MUHAHHAHAHAHAHAHAHAHA! Yet again, I wish I had more time to see more shops but life got in the way. I intended to be in Vancouver longer but it just didn't work out. Always another trip! I highly recommend fellow US tea drinkers to check out Canada's tea scene right now!