Today's review is a tea from Adagio Teas' Masters collection – Hsinchu Oriental Beauty. I am always on the lookout for a good Oriental Beauty and figured this was a good opportunity to try Adagio's premium tea collection of expensive teas.
Hsinchu Oriental Beauty is from Hsinchu County, NW Taiwan. I got the sample tin, which I failed to weigh out to see how much I got. I did run into a problem that they stuff the tins – what I took out I could not put back into the tin, haha!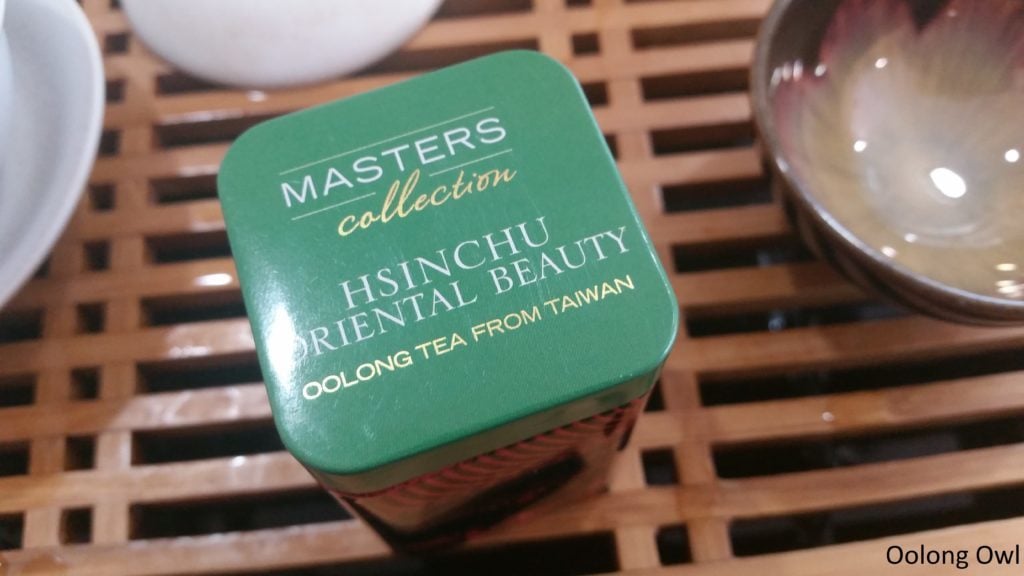 Dry Leaf and Steeping Instructions
Hsinchu Oriental Beauty has a floral raisin scent. The leaf looks pretty good so far, we got a rainbow of silver, reds, golds, hint of green and deep brown tones.
I steeped this oolong gongfu style with boiling water. I did a 1gram to 15ml vessel ratio, rinsing before steeping.
Tasting of Adagio Teas' Master Collection Hsinchu Oriental Beauty
The Oriental Beauty steeps up a pale yellow-orange tint with a floral scent.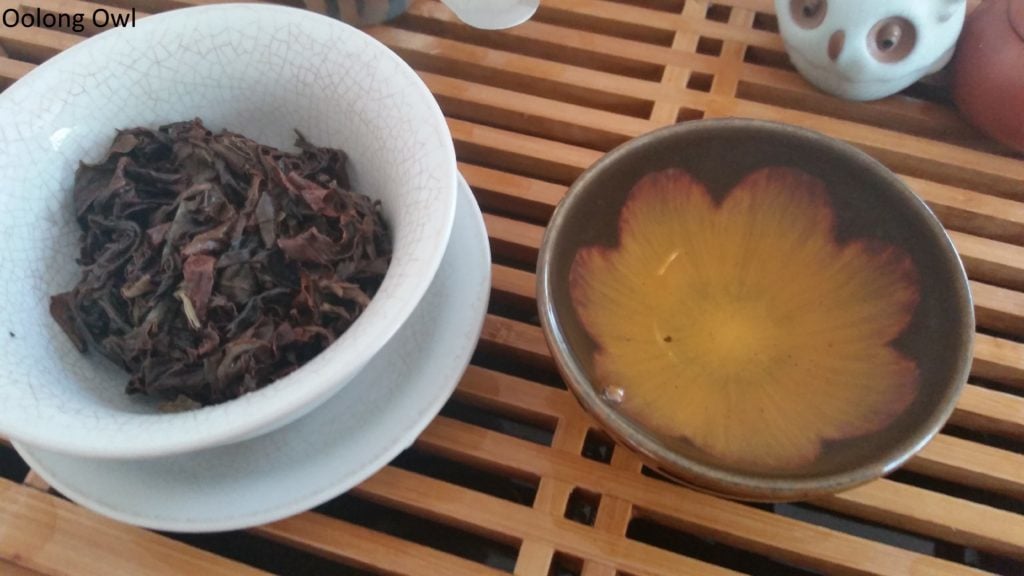 First, Second, and Third Infusion: Hsinchu Oriental Beauty tastes floral, honey gold raisin sweet, thick woodsy, with a finish of more floral. There is a bit of dryness on the tip of the tongue.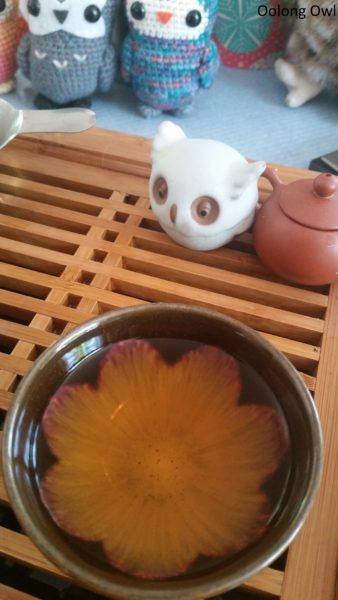 Fourth and Fifth Infusion: The floral is on the moderate-strong side due to my brewing, but the notes are quite snuggly mellow and a good balance of woodsy, wild honey and bit of floral. The aftertaste is a woodsy floral.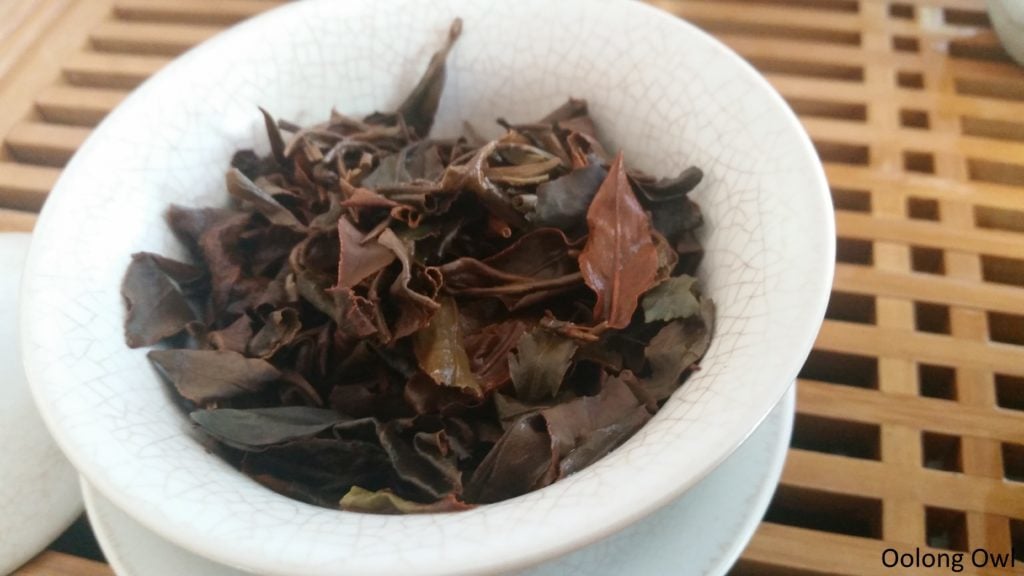 Sixth, Seventh, and Eighth Infusion: Hsinchu Oriental Beauty tamed and lightened quickly here, so I steeped up to 15 minutes. The flavor went from woodsy and wild honey flavor to mineral and and a bit of tart. Very little dryness and no bitterness.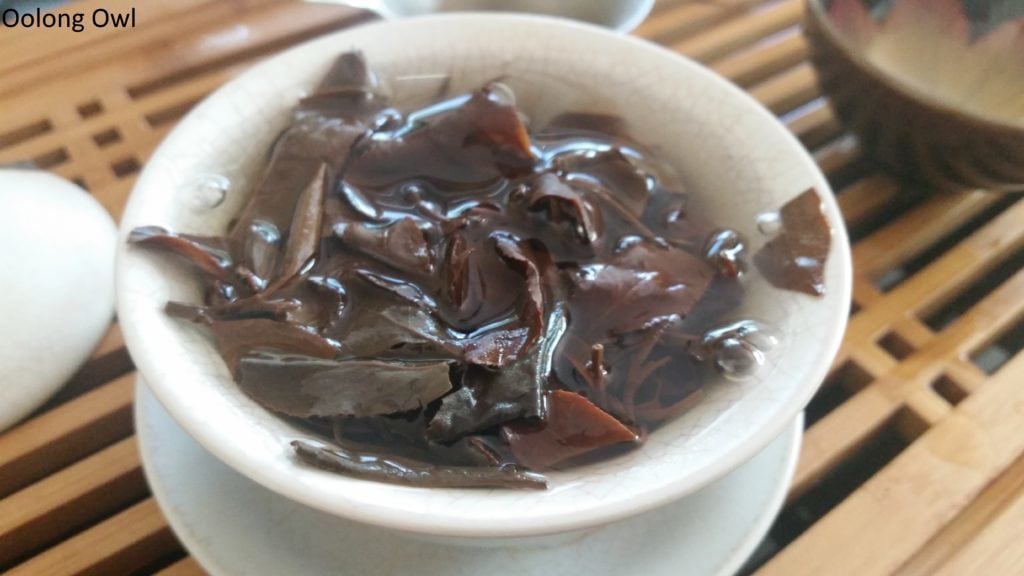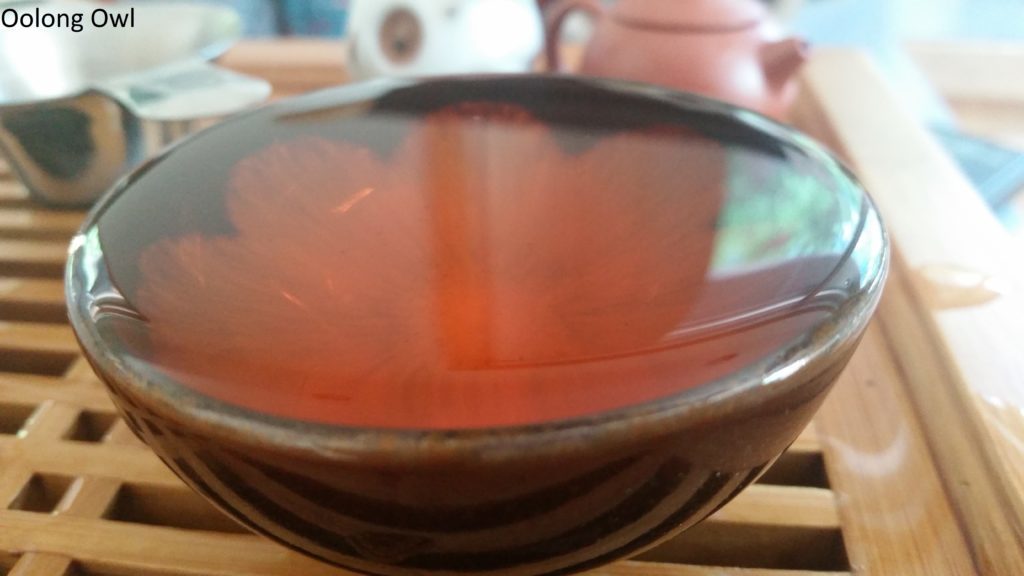 Check out the leaf, mostly intact whole leaves and some buds!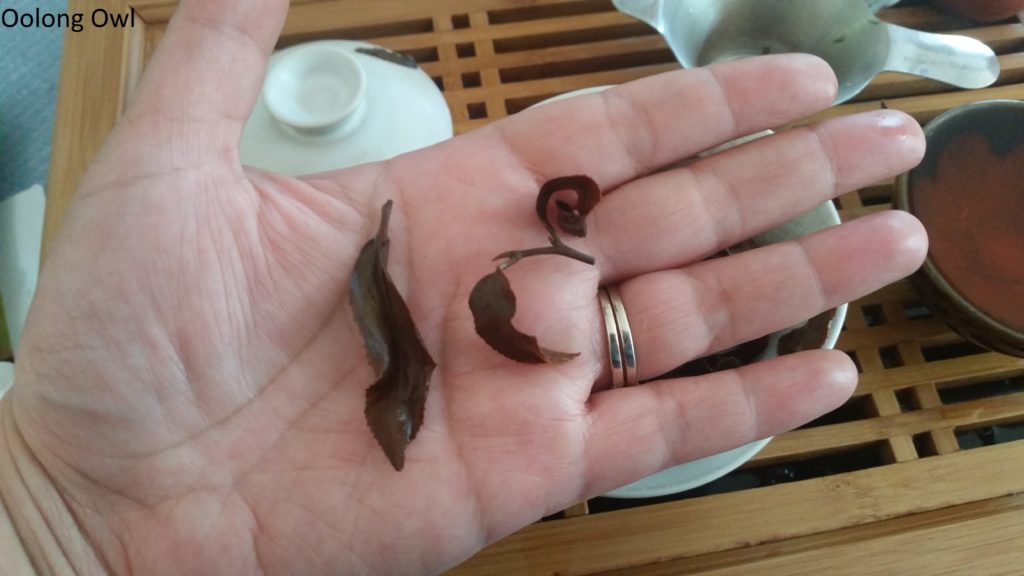 Adagio Teas' Hsinchu Oriental Beauty is certainly photogenic!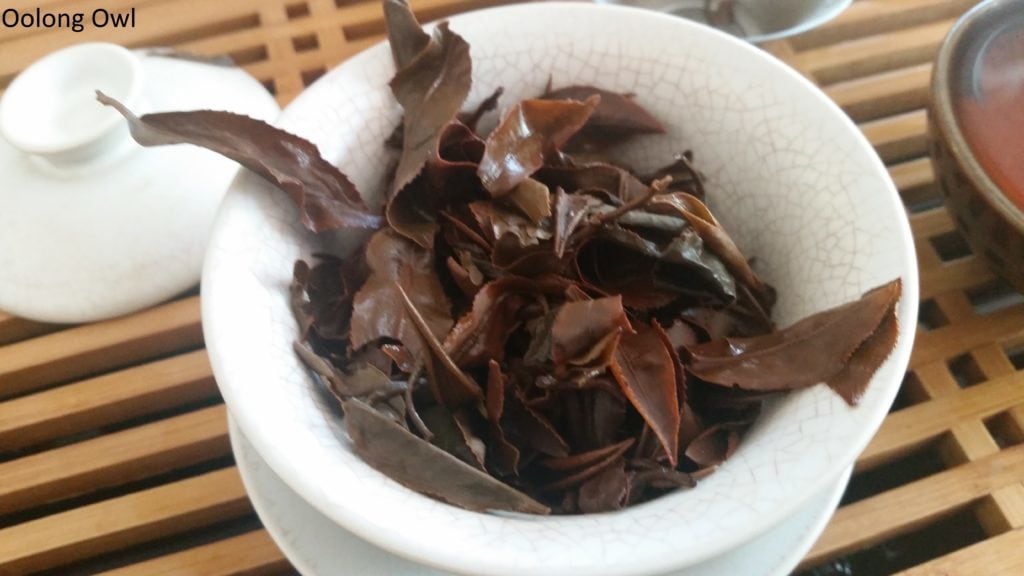 Comments
Adagio Teas' Masters collection Hsinchu Oriental Beauty is a pretty good quality Oriental Beauty. The leaf looks good, it steeps up beautifully and I had a few good sessions as I enjoyed that wild honey note. It isn't the sweetest or the most floral Oriental Beauty I've had, but it is more on the woodsy vibe, appealing more to a darker tea drinker. The quality is nice with a decent fragrance, but I feel this one is best western or for short sessions as I didn't get that many resteeps.
This tea is also in a good looking Fujian & Formosa sampler – perfect if you wanted to try a bunch of different oolongs, greens, and whites from the Adagio Teas Master's collection.
(tea provided for review/ Affiliate links)