Kathryne Earl Grey is a handmade earl grey blend from justea,  a Vancouver Canada based tea company supporting fair trade efforts for Kenyan Tea Farmers. This special earl grey is made with fair trade, hand processed Kenyan black tea and cold-pressed organic Mediterranean bergamot oil.
justea crowd funding campaign ends TODAY (October 18th 2013)! Check it out justea's site if you haven't yet! Their campaign is basically this: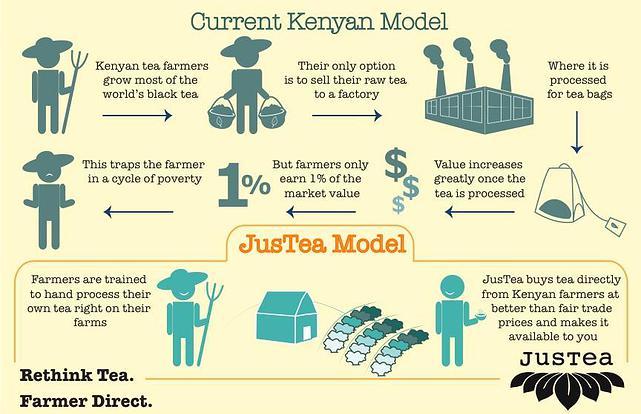 I've been meaning to get this review out sooner, but I had some unexpected computer issues causing me to ugggg… the horrible "R" word.. (reformat! wahh!!!) The Tea Owls have been helping me today with handing me installation discs and hooting.
Dry Leaf
Hmmm. Well, no frills in this dry leaf. Kathryne Earl Grey is just black tea leaves in a rich brown colour with the odd gold accent. No cornflowers or lumps of orange peel here, which I see often in earl greys.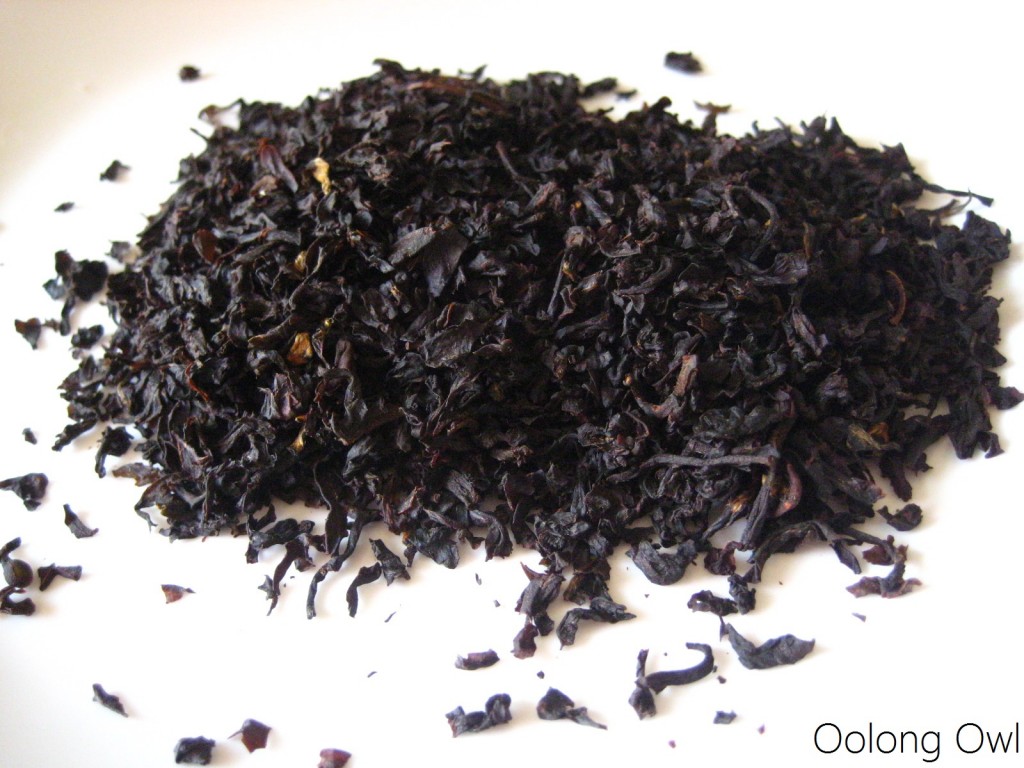 The scent of Kathryne Earl Grey is a vibrant citrus! Wooowwie!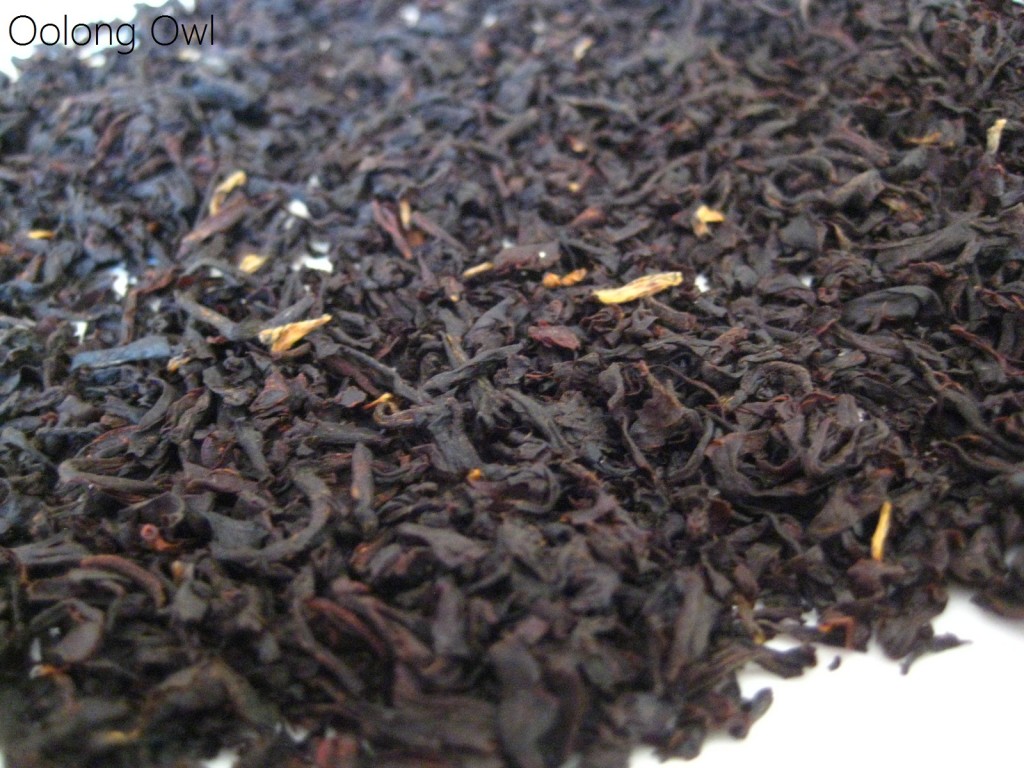 Steeping Instructions
There wasn't any steeping instructions listed, so I went with my standby black tea steeping of 200F for 2 minutes. I sampled it at the 2 minute mark and it tasted great – more on that later.
Let's take a moment to admire the color of this tea. The California sun from outside made this amber tea glow!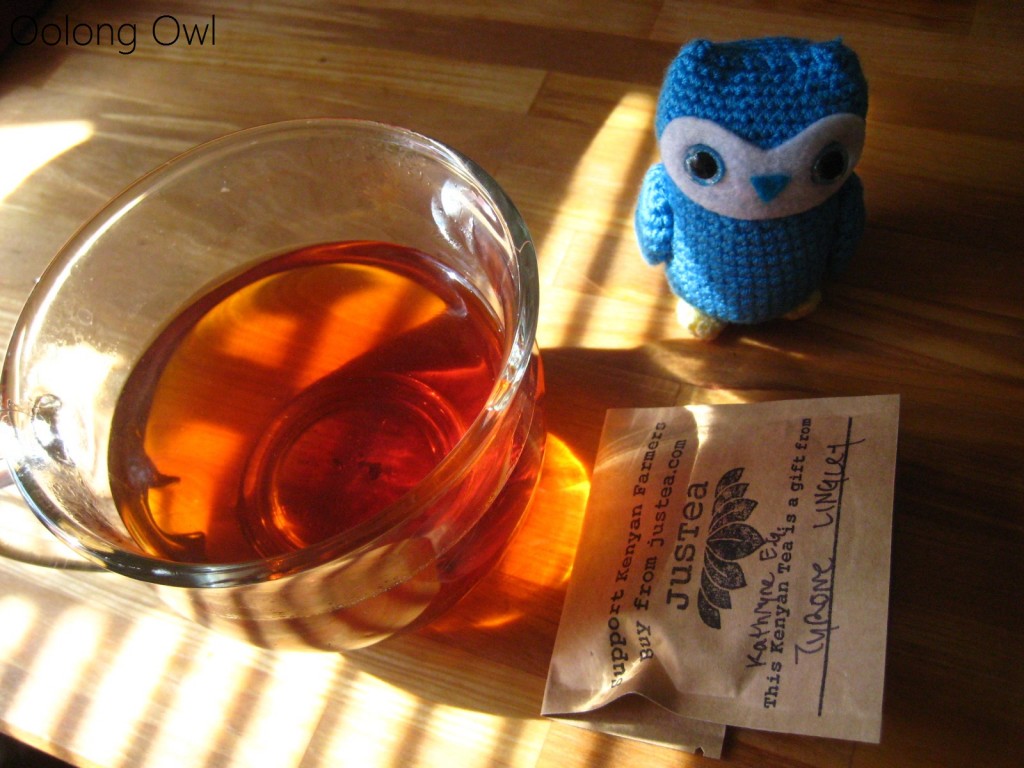 /swooooon!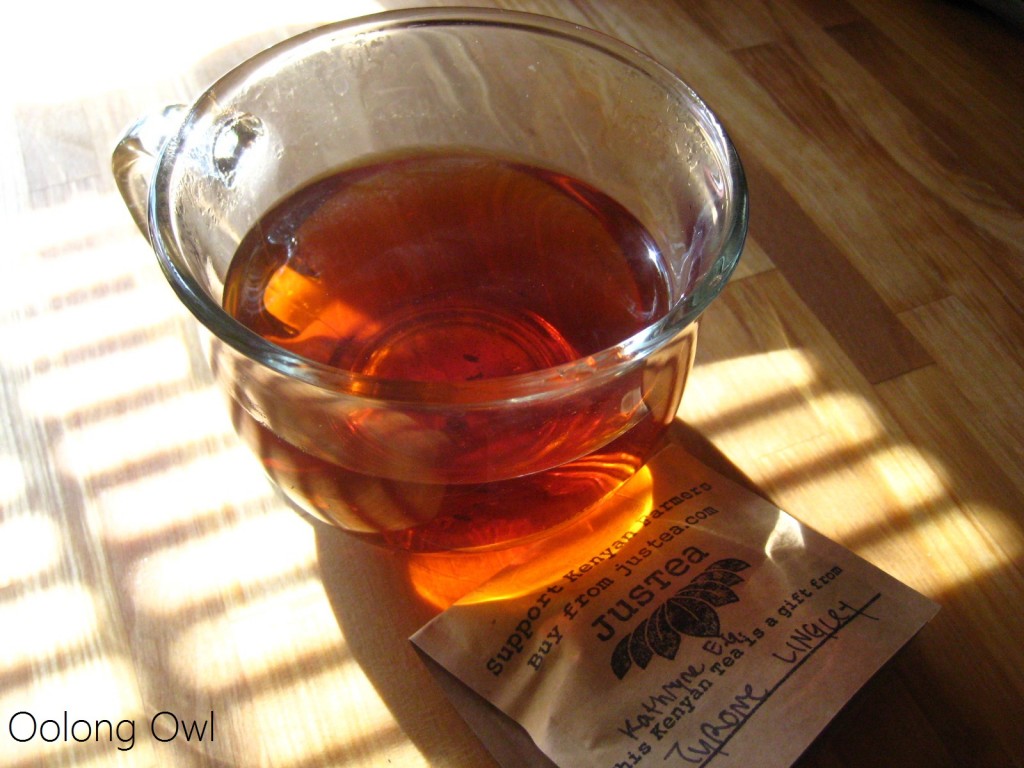 Tasting of Kathryne Earl Grey
Very smooth and clean. The same base flavor of the Kenyan Black Tea from justea with sweet cedar and malt. The bergamont peaks end of sip and is very delicious! I'd say this is a moderate bergamont level – it's clearly present, but not overwhelming. The citrusy bergamont is not bitter at all and hides the astringency that was present in the  Kenyan Black Tea. There is still a little dryness present in the after sip.
Resteep: I did about a 5 minute resteep with 200f water. Kathryne Earl Grey  came out the same but with a touch lighter flavor, especially at first sip. The bergamont finish is still strong and delicious!
Comments
Kathryne Earl Grey is very good – another amazing earl grey! I like this justea's earl grey blend more than the Kenyan Black Tea on its own!
What I found interesting is that this earl grey pulled off a great, citrus blend, without any frills of flowers or orange peels – just full flavor with a good tasting bergamont oil that took the black tea base into awesome!
If you want to try some justea's teas, do it soon while their campaign is going!