Hi Tea Peeps! During the World Tea Expo 2014 I was able to check out Nina's Paris! They had a gorgeous set up! I love their tins!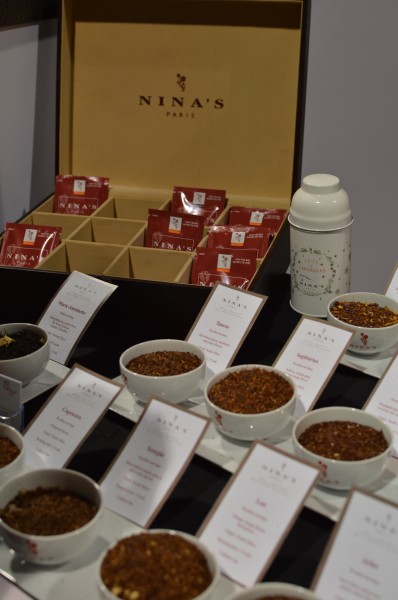 Nina's Paris also has quite a selection of teas, especially for black tea blends.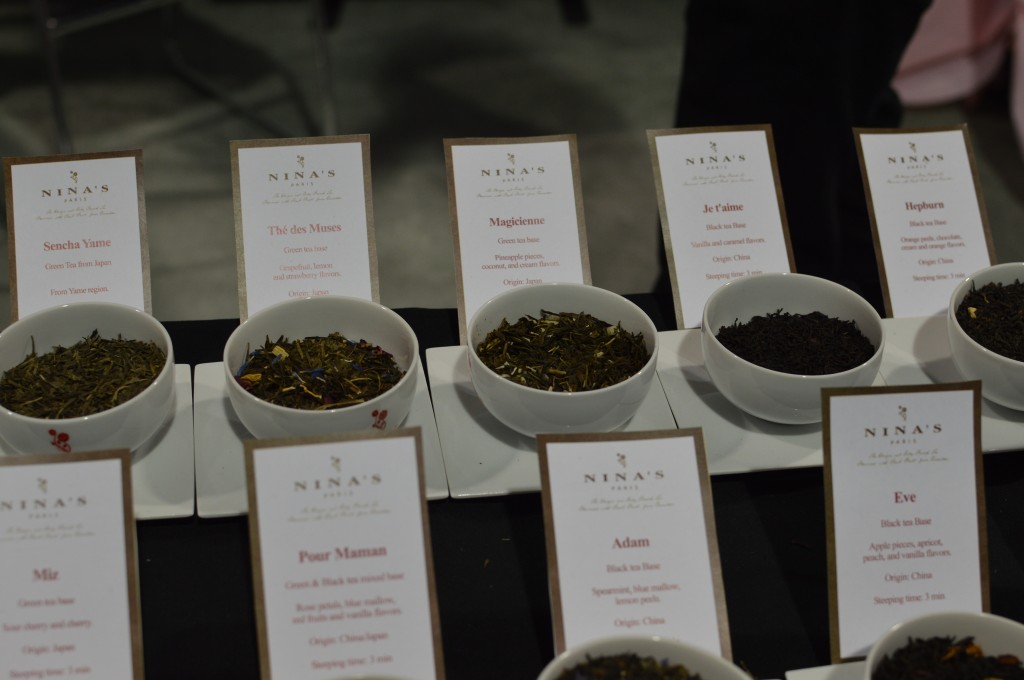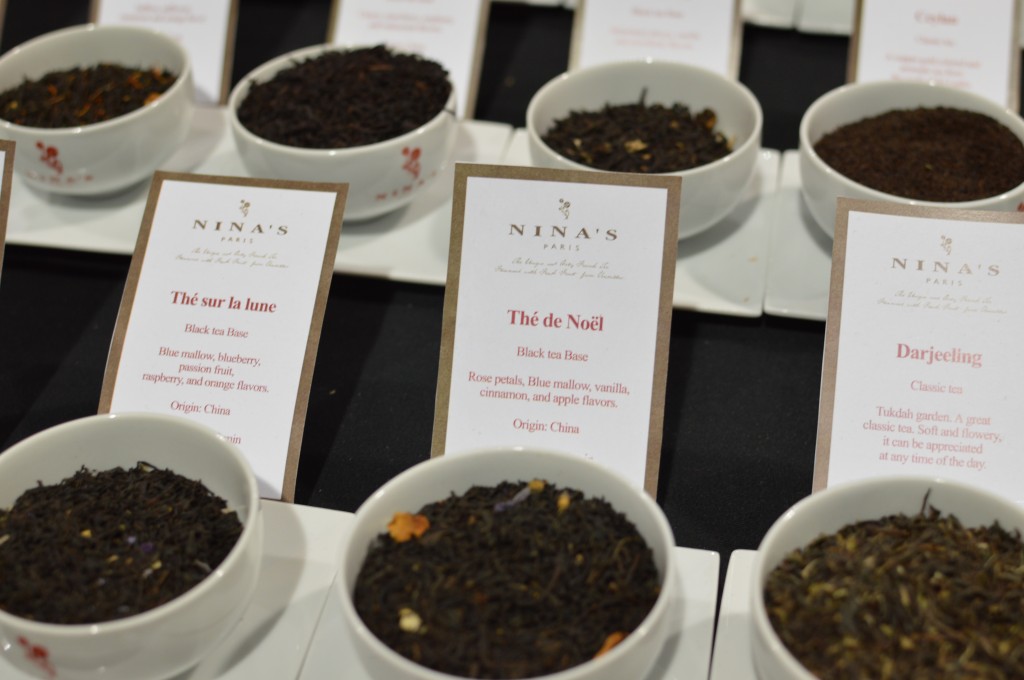 I have sampled a few teas from Nina's Paris before and they were quite good, especially their signature blend Marie Antoinette. While I was at their booth, they had their tea Magicienne to taste and it was fanstastic! I got a sample of Magicienne to take home – let's sample it together!
Dry Leaf
The green tea here has a gorgeous vibrant green, accented with coconut and cubes of pineapple. The smell of Magicienne is a mouth watering pina colada!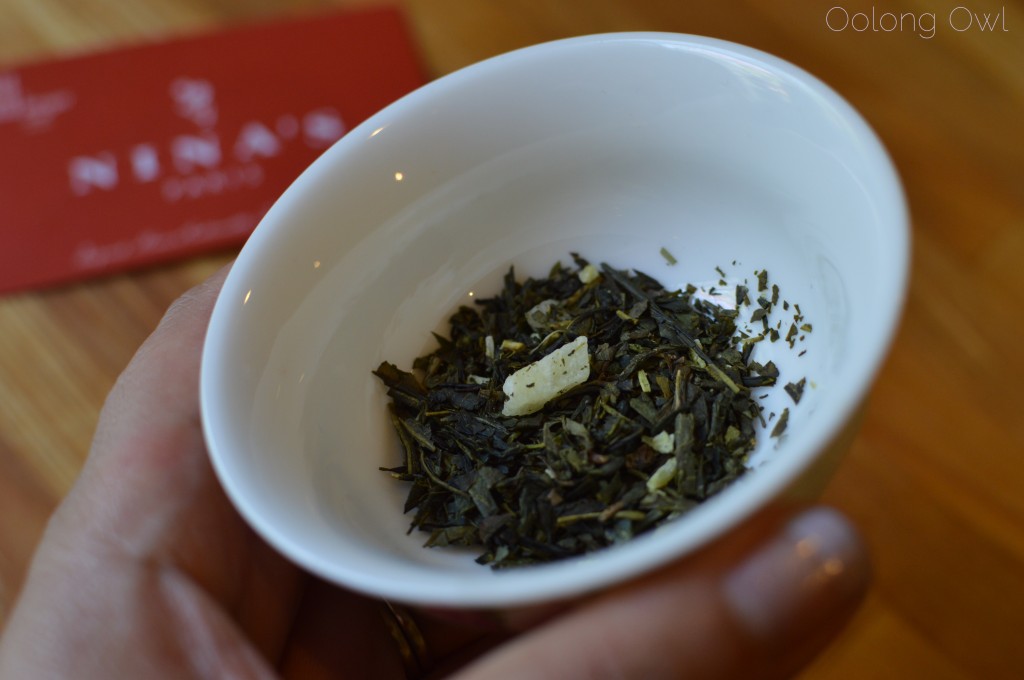 Steeping Instructions
I steeped Magicienne with my favorite green tea blend steeping method – 2 minutes with 175f water. I decided to give my new 200ml glass tea pot a spin.
Magicienne came out a pale yellow with the same scent as the dry leaf – luscious coconut and sweet pineapple. The tea attracted a magician-in-training Tea Owl!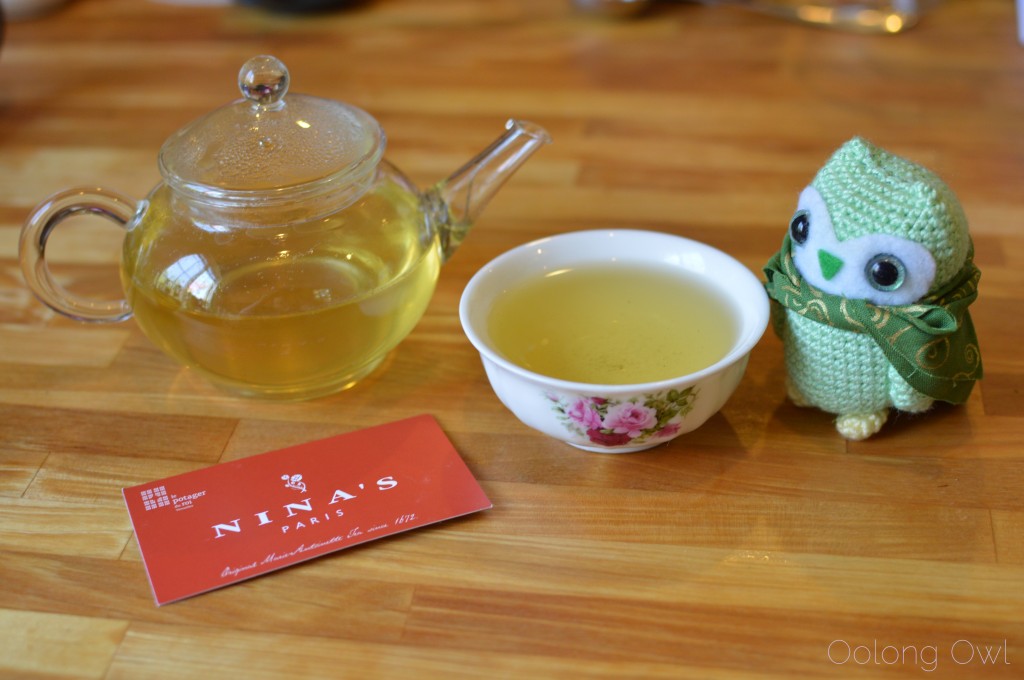 Tasting of Nina's Paris' Magicienne Tea
Yum, just as tasty as my cup at the World Tea Expo! Magicienne sips in creamy and smooth fleshy coconut flavor followed with a vegetal buttery green tea base. End of sip, Magicienne has a juicy pineapple flavor with a bit of tang to it. After each sip there was a quick lingering coconut aftertaste that I really enjoyed. This tea is delicate, with the flavor of the pineapple and coconut are very fresh, making for a wonderful cup of tea.
I can see Magicienne being amazing iced or cold steeped making for an excellent summer drink! If you love tropical green blends be sure to check this tea out!
Bonus: Awww, I finished my cup of Magicienne.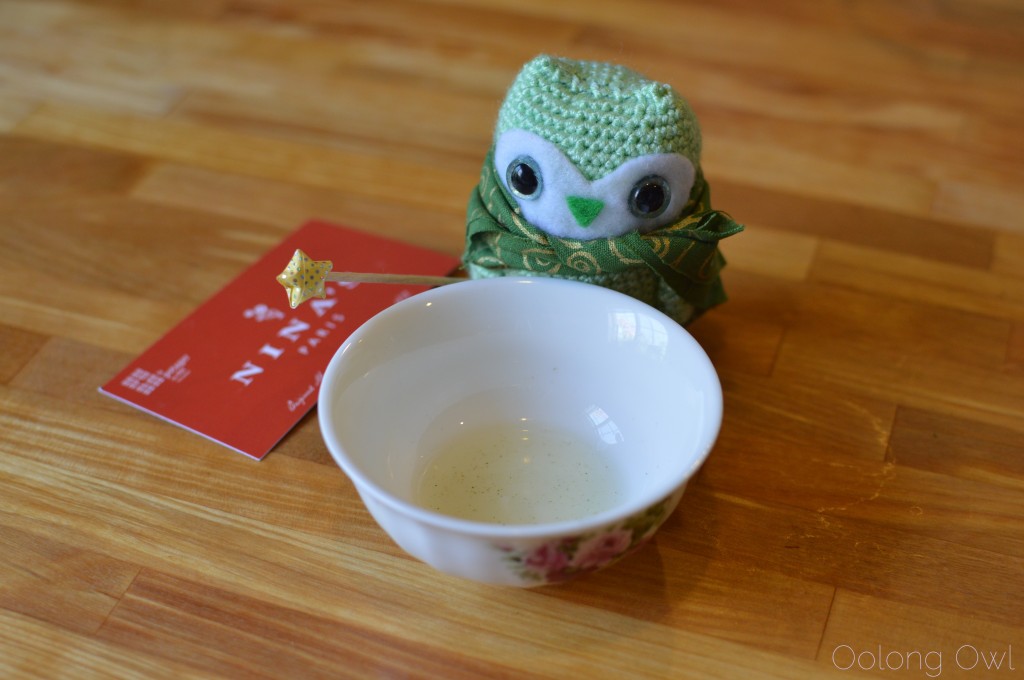 ~*POOF!*~  Tea Owls are so handy to have around!