Many of asked me my opinion on Adagio Teas' matcha. Sadly in a moment of weakness, I opted for Adagio Teas' Matcha Chocolate flavor instead of a traditional matcha. Likely I was hungry for chocolate and matcha with chocolate pairs great together.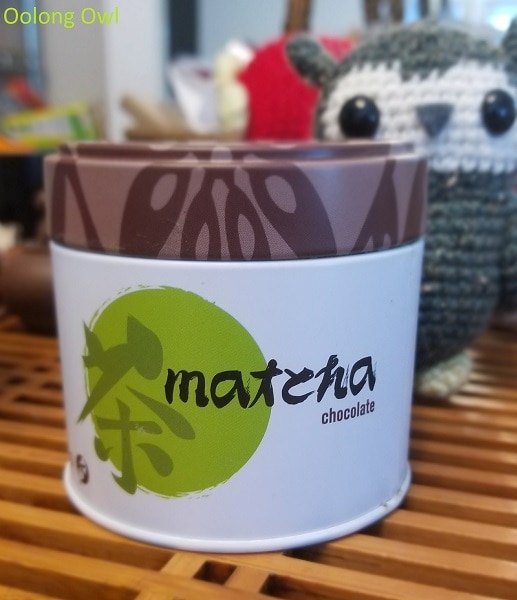 I have the 2oz tin here, so plenty of Matcha Chocolate lattes! Unlike some other flavored matchas, this Matcha Chocolate is just matcha and the flavoring. Some other sellers add sugar or coconut to add some thickness.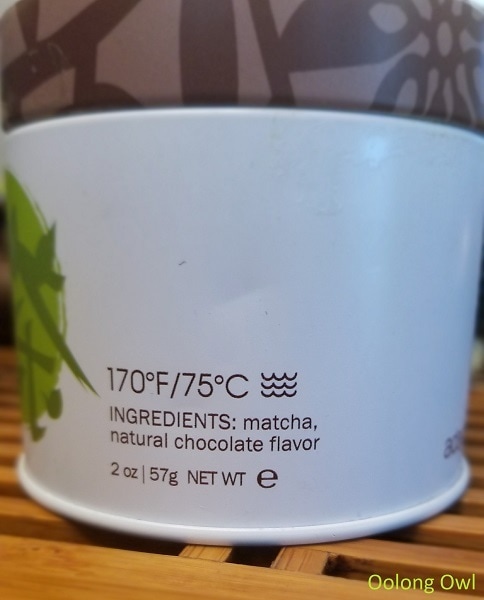 Matcha Chocolate Powder
Adagio Tea's Matcha Chocolate smells a little chocolatey. The powder color isn't anything to write home about as it is fairly washed out.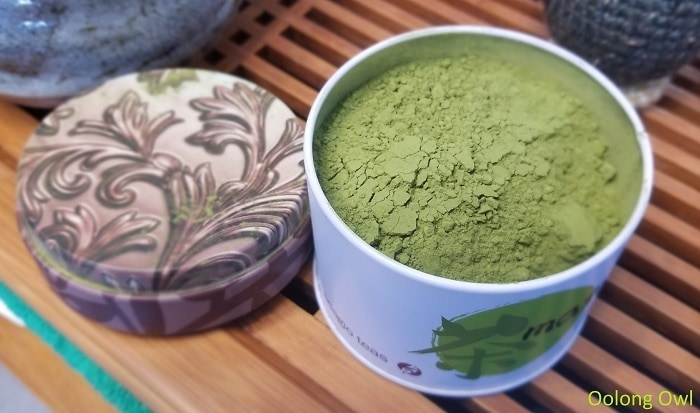 Tasting of Adagio Teas' Matcha Chocolate
Traditional Preparation: I used 2 grams and about 4oz/ 120ml of 160F/ 71c water.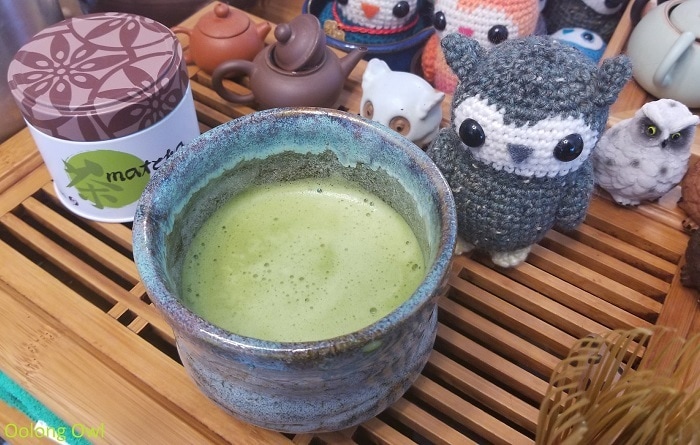 With flavored matchas traditional style isn't the intended application, but let's try anyway. Matcha Chocolate whisked beautifully foamy. The scent is lightly chocolatey. Matcha Chocolate tastes light cocoa powder with a heavier flavor of mowed lawn. The chocolate doesn't stand out here and the matcha quality is just so-so at this price point.
Latte: This took a few attempts, but go a little heavier on the matcha powder for best results. I used 3 grams for around a total of 5oz/150ml/ of liquids. I whisked the matcha in a bit of 160f / 71c water, then added milk and used an electric frother to finish.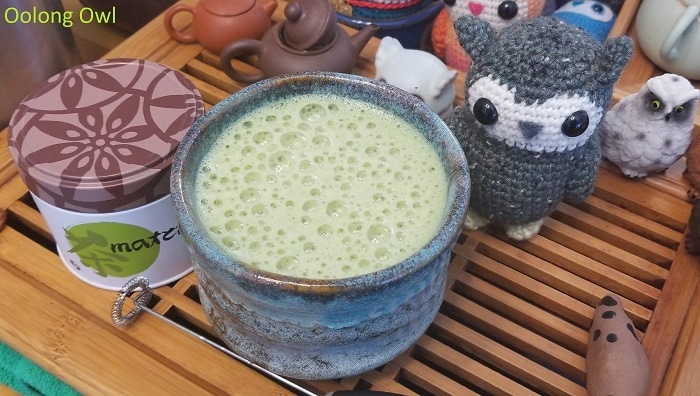 The flavor is sweet milk chocolate with a soft grassy background of matcha. There is a pretty good balance of chocolate to matcha, each isn't over powering the other. Unfortunately, some sort of sweetener is needed, without it, the matcha latte wasn't very chocolatey, similar to traditional style.
Iced: Today I learned that you shouldn't free pour your matcha into a bottle. I wanted 3 grams of matcha and got 7, and there was no pouring back as the bottom of the bottle was wet. That said, this looks hella dark than it should be.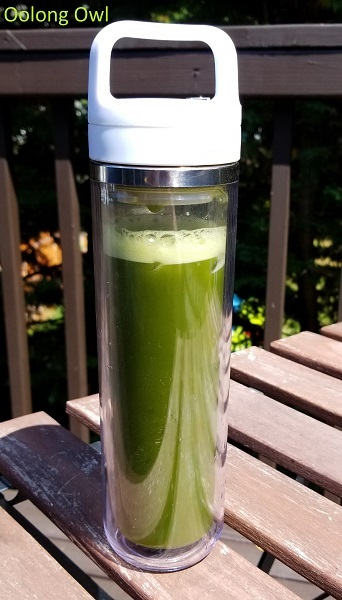 Iced, the flavor is mostly grassy matcha with a slightly bittersweet chocolate flavor. I was hoping the cold temperature the chocolate would come out without the need for sweetener or milk. I added some agave to make the chocolate flavor pop, which helped. With agave and without milk, this matcha is okay but goes into a watery chocolate territory, making me think I am eating sad diet food.
Comments
Adagio Teas' Matcha Chocolate would be perfect for people who want flavored matcha lattes. It has a great balance of matcha and chocolate, so optimal for someone who wants to taste both. I also had great results adding Matcha Chocolate to my protein smoothies. Some might tolerate Matcha Chocolate without milk, but the best application is with milk and a sweetener.
Adagio Teas sells their matcha in 2oz/ 57 gram sizes, which is pretty big. You likely should buy their sample size first or and know you can drink 2oz of matcha in a couple months, though with delicious matcha chocolate lattes that shouldn't be too difficult. At price point, Adagio Tea's Matcha Chocolate is a bit more money than other flavored matcha specialists like Matcha Outlet (previously named Red Leaf Tea) with fewer options, but if you order often from Adagio Teas, they are a fine option.
(tea provided for review | affiliate links)