Momoko is a green tea that features peach and vanilla flavors. This tea is sold by Lupicia and comes in bagged or loose leaf forms.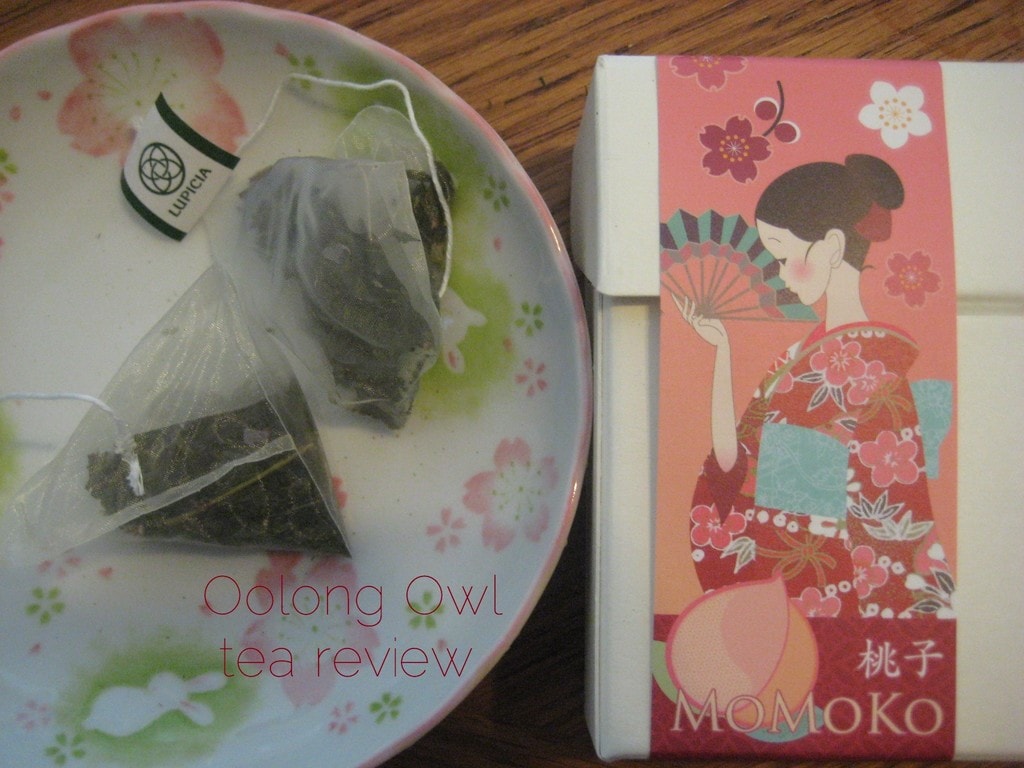 Very lovely packaging!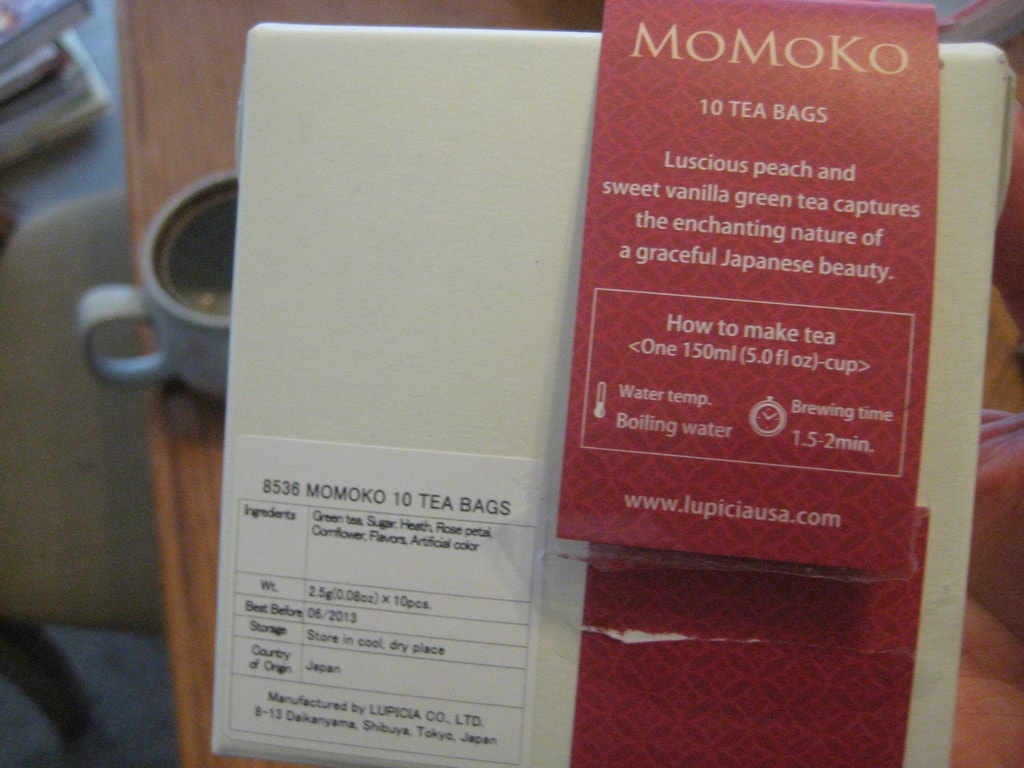 DRY LEAF: Oh wow! DROOOOL! Creamy sweet peachyness! The smell reminds me of those japanese peach gummies! I spent awhile smelling this tea.
Up close, the tea has little pink flowers buds and teeny rock sugar bits.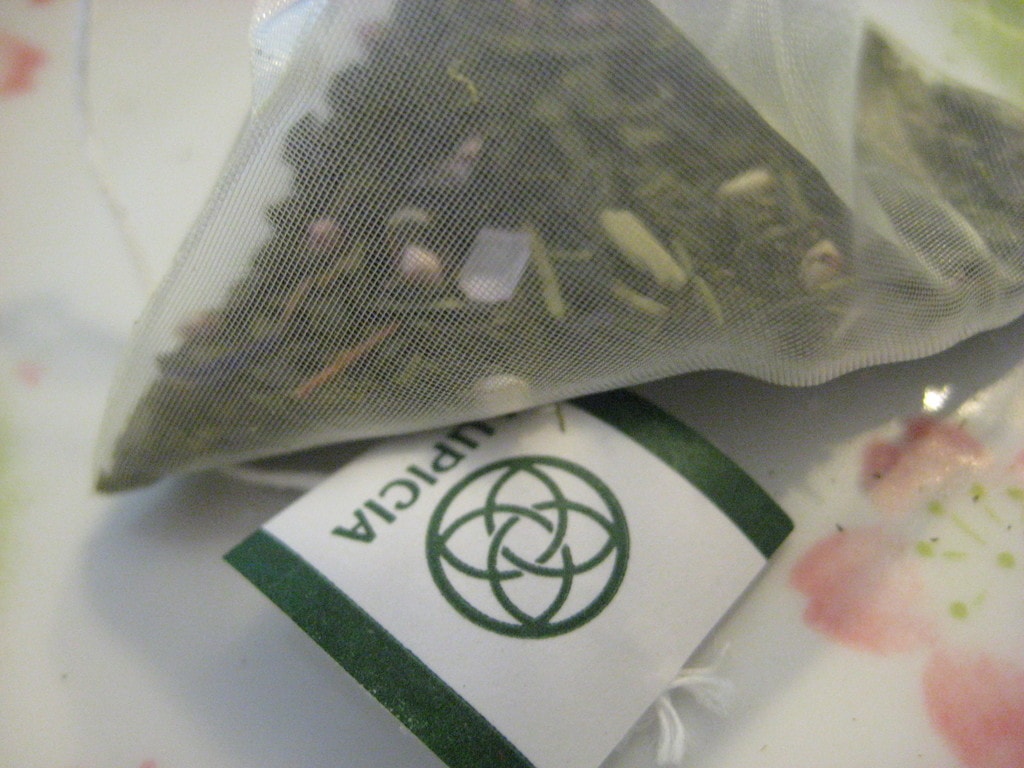 STEEPED: Momoko comes out a bright green yellow with a green buttery scent.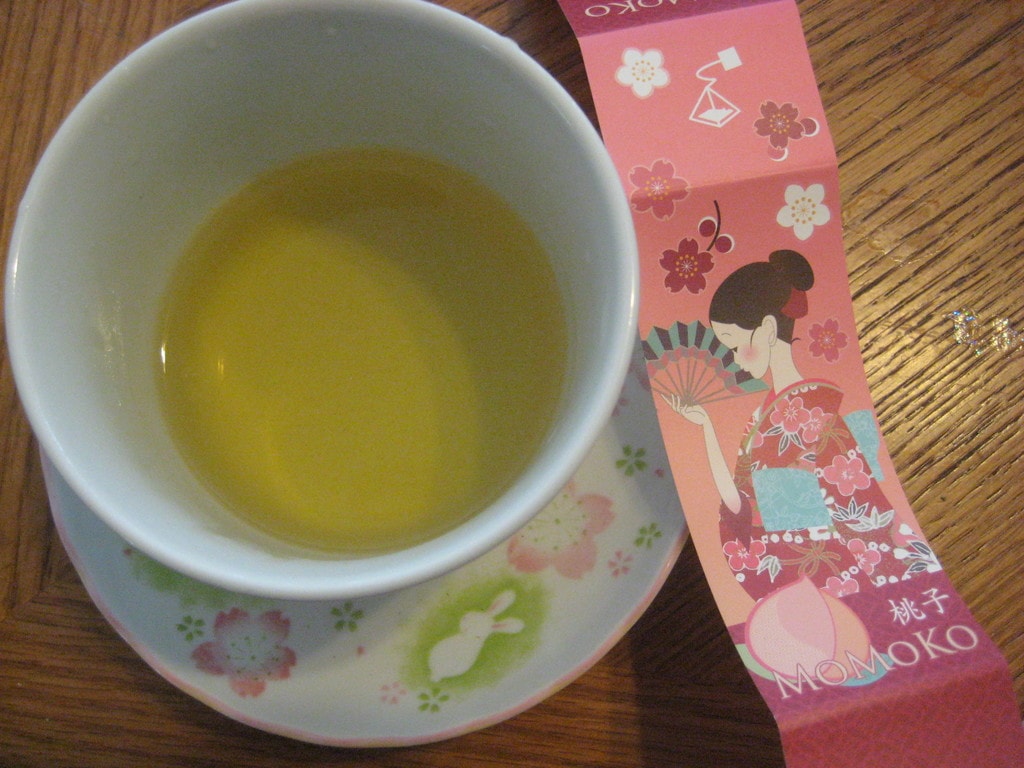 I steeped this tea with boiling water for 1.45 minutes.
TASTE: Momoko is surprisingly very creamy. This tea tastes like good fresh matcha, but on the creamy end. Upfront, creamyness that coats the lips and tongue, with crisp, buttery, sweet green. I don't notice the peach flavor right away – however there is a light juicy peach aftertaste. No bitterness. As the tea cools, more peachy, but still kinda light on peach, heavy on creamy. The tea reminds me of those Campino yogurt creamy hard candies, but not as sweet and fruity.
As a second attempt, I steeped up 2 tea bags – maybe my peach flavor was light as I was adding too much water. Alas, I got just a stronger creamy green flavor.
COMMENTS:  This tea is absolutely delicious! The creamyness is great, the freshness of the green is amazing with the sweet peach a bonus treat! I received this tea in bagged form from my Lupicia 2012/2013 happy bag. For 10 bags, I'm going to go through this tea fast! However, I really want to try this loose leaf to see if there is any difference with those peach notes.
In bagged form, this tea is pretty good. I've had peach green bagged tea from popular tea brands you see in the supermarket, and Momoko is many steps above. No grassy, mulchy, papery, bitter or tart taste.
Finally, the artwork is very pretty! I'm going to keep it and mod podge it onto a tea tin!

If you love a good creamy peachy green – give Momoko a shot! You'll be pleasantly surprised!