Oolong Owl @ the World Tea Expo 2014!
Read Day 1 | Day 2 | Day 3
I know you tea peeps have been waiting for this!
OOLONG OWL's World Tea Expo 2014 Haul!
YEAH!
Surrounded by teas and teaware for 3 days, there is no way one can resist buying stuff! Even though I'm just a blogger, I managed to purchase a few things – though many booths were not selling on site or are wholesale only.
Modern Tea Girl – Nail polish! Modern Tea Girl has lots of goodies – icing mix and tea themed nail polish! The nail polish line is very lovely, lots of great, vibrant colours with some funky blues and purples, but also some classic polish colours too. Besides being really into tea, I have a huge thing for nail polish.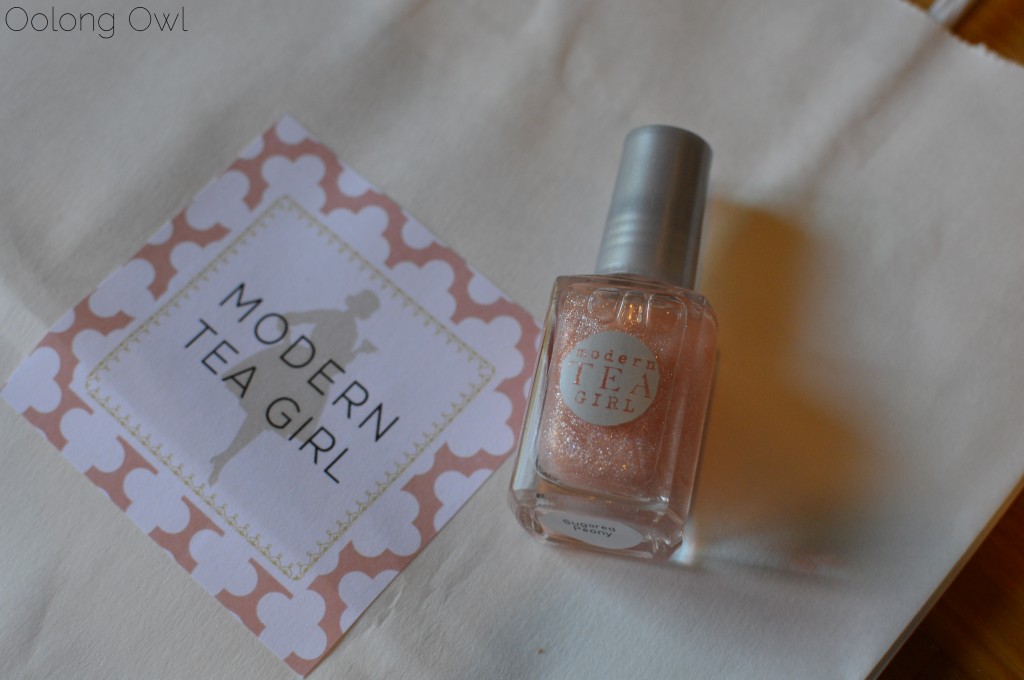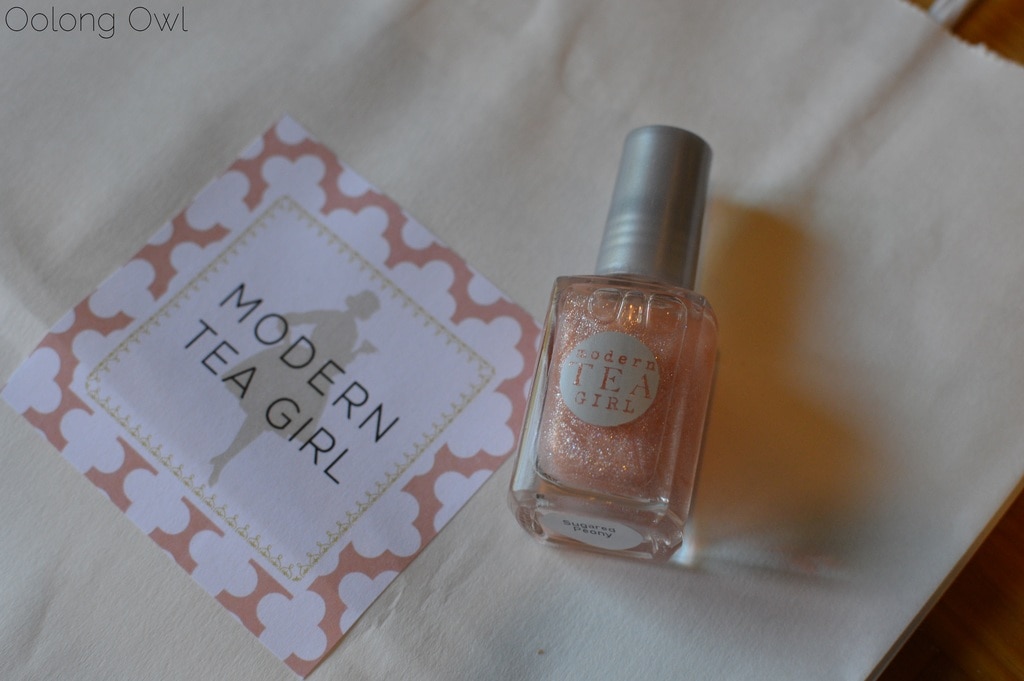 I got Sugared Peony, a sheer pink with lots of sparkle. I'm thinking this'll be a killer french mani to have at a tea party!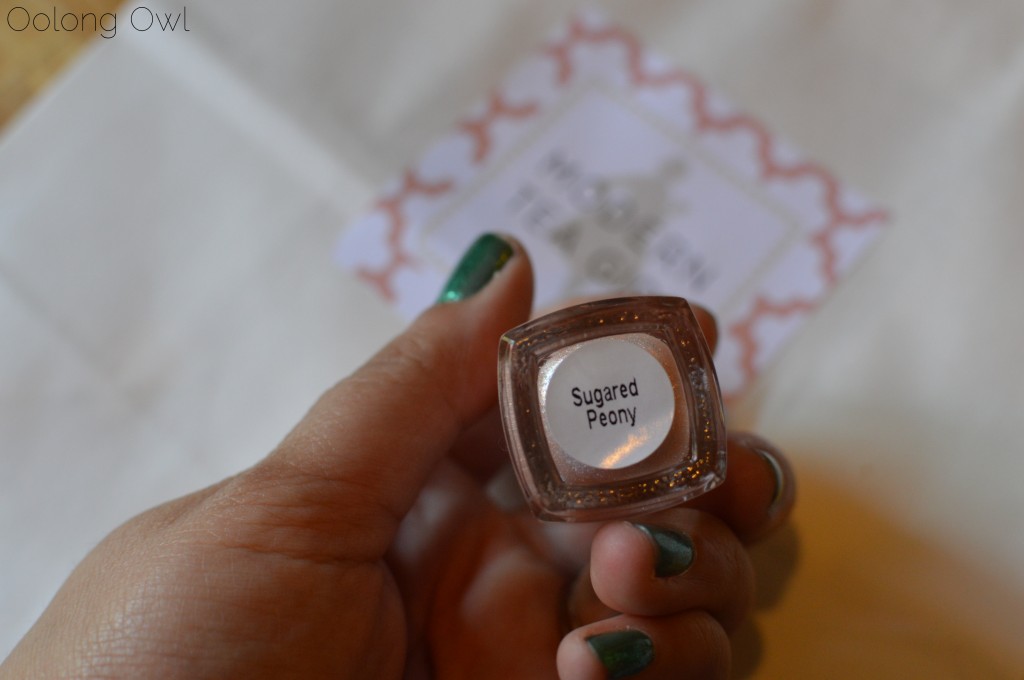 I wish I bought more books at the World Tea Expo. First day I held off on buying books as I was carrying a lot of stuff. Day 2, I had limited funds and priorties (ahem, yixing pots), so I only got one book. Day 3, many of the books were sold out!
The book I purchased was Camellia Sinensis Tea House's Tea: History Terroirs Varieties 2nd ed!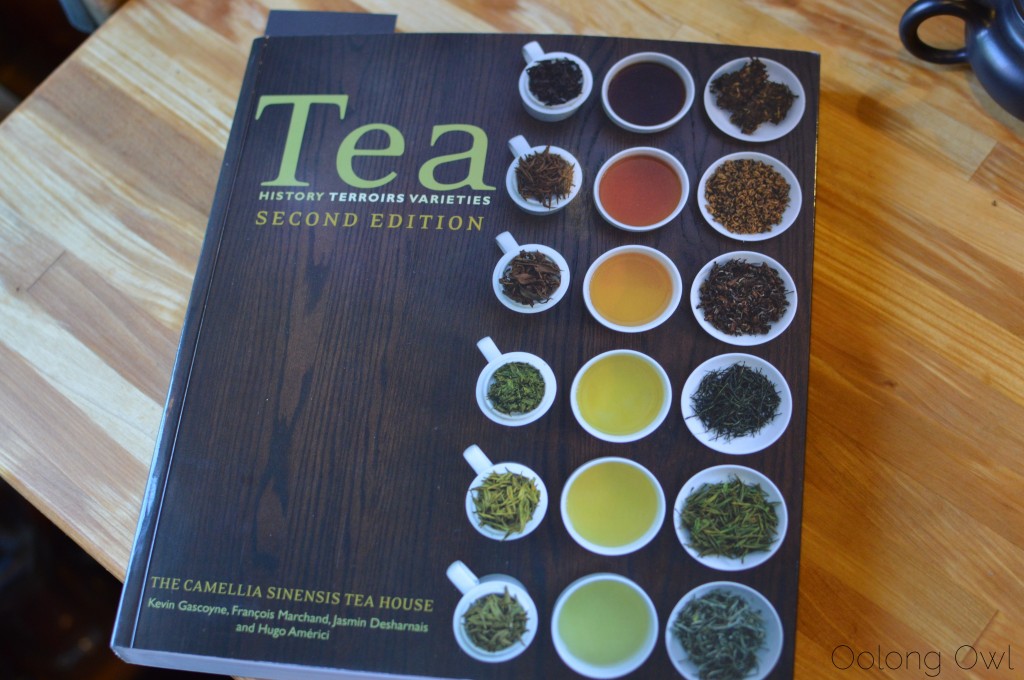 Signed! Wooot!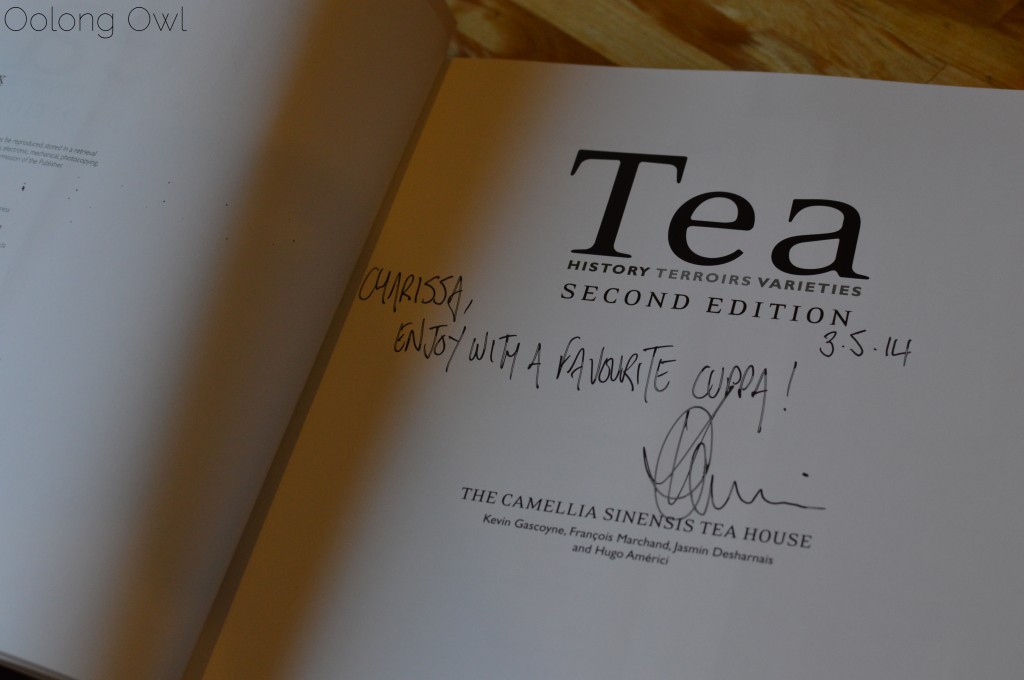 YIXING POTS! I think I've entered collecting yixing pots territory. I now have more than what I actually planned on seasoning. I wanted a pot for golden tipped blacks. These other 3 pots? I have no idea what I should season them with.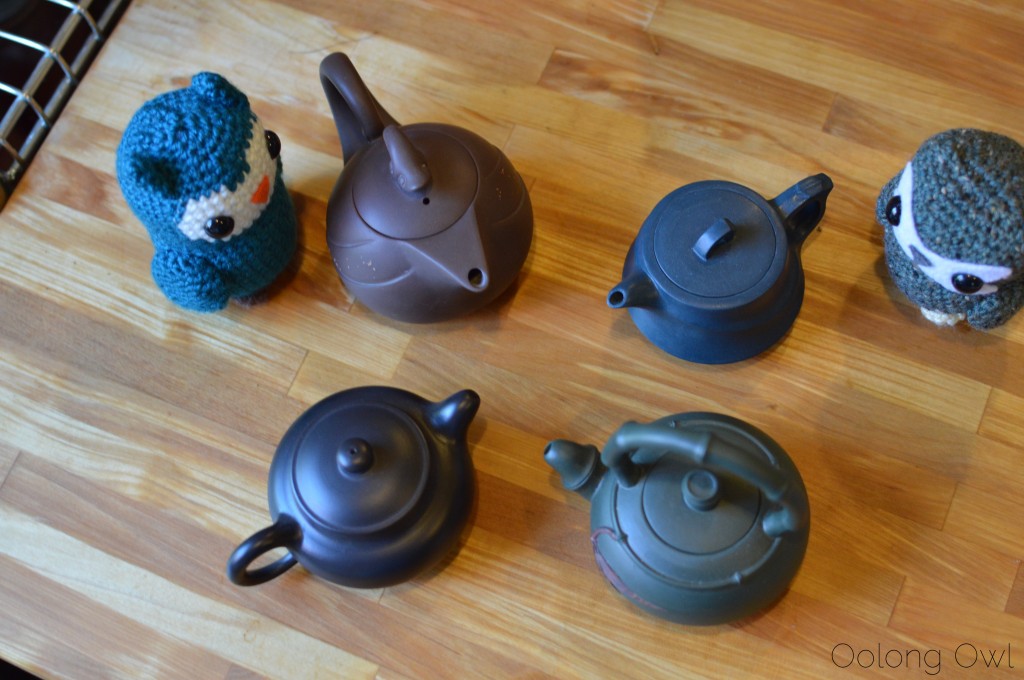 My cute black yixing – and how creative that I'll be making it for black teas.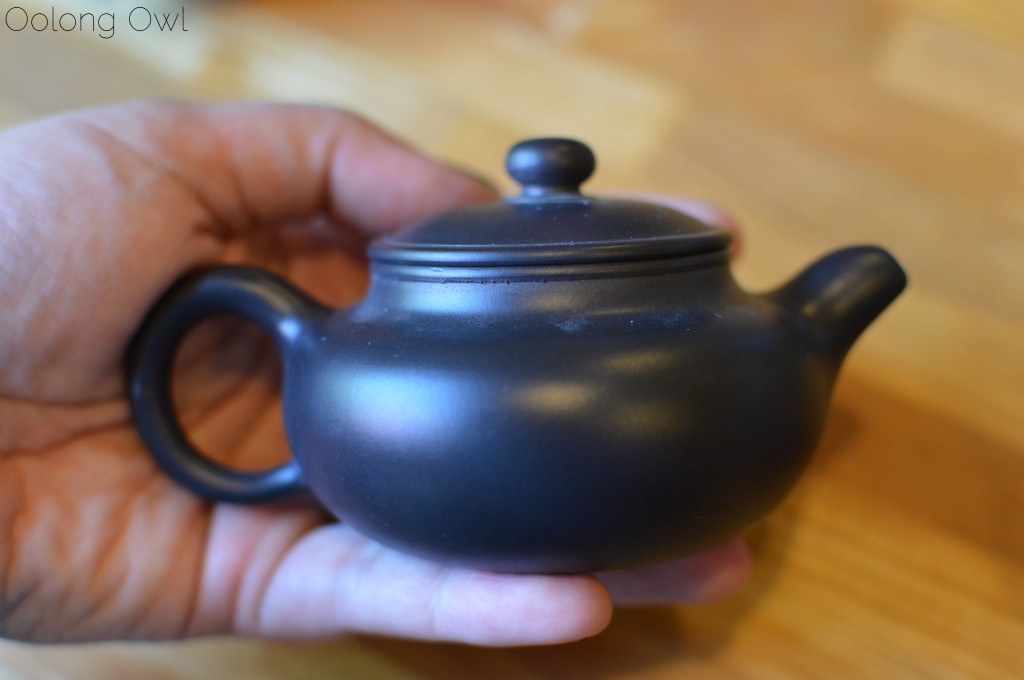 I got really attracted to the blue and green yixing pots. I love the bamboo design and leaf, though testing out the pot, the handle gets in the way at times.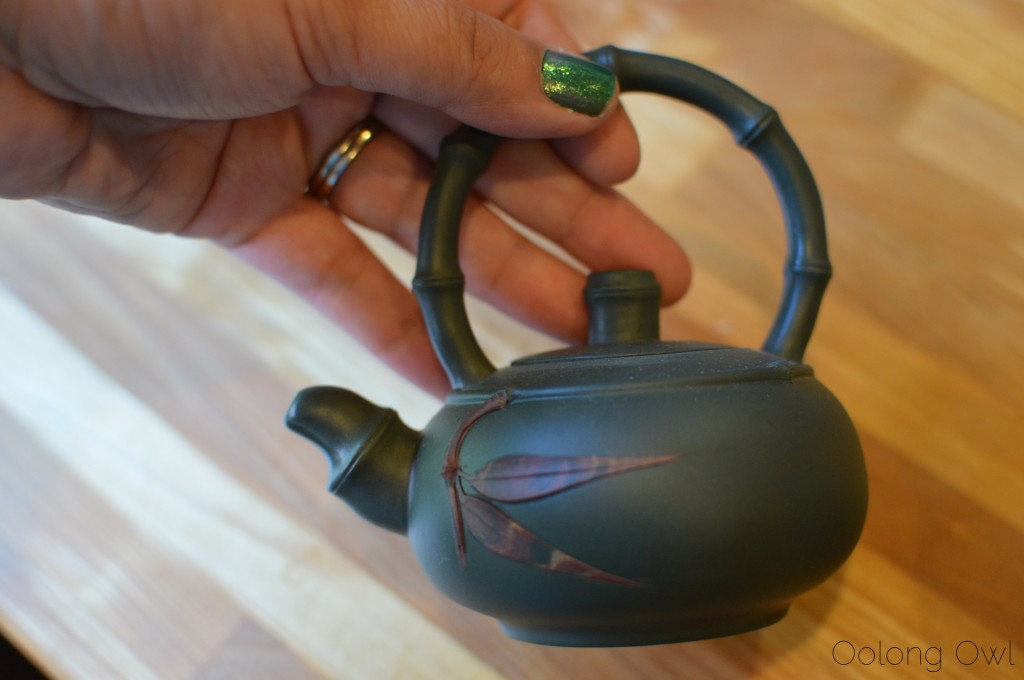 Kind of a geometric look going on this blue yixing pot. I mostly wanted a blue teapot and this one was the least wild of the offerings. This one seemed the least functional out of the four as it doesn't pour as nice.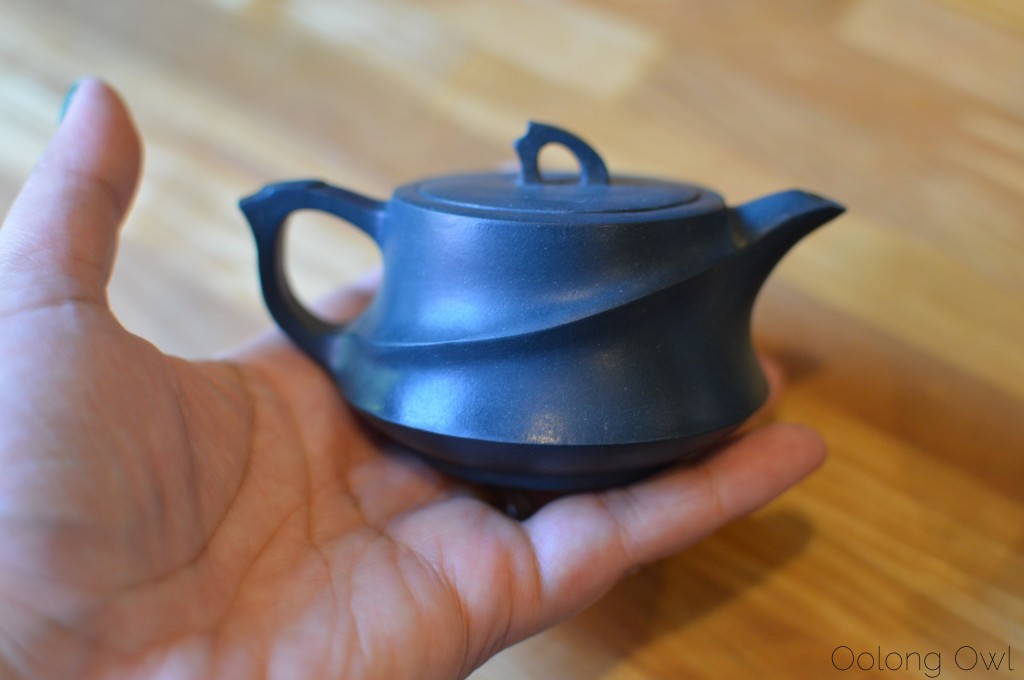 This purple pot is just gorgeous – I love its sleek look and the gentle spattering of lighter coloured clay across the pot. This one is a little bigger and pours like a dream!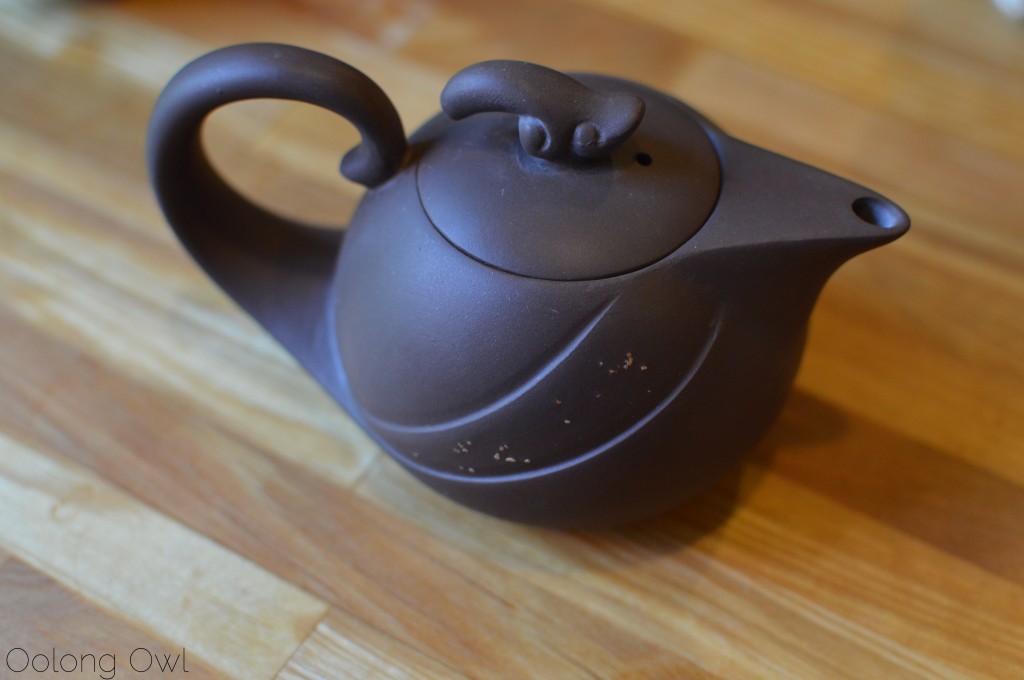 Here are pictures of the yixing seller, World Treasure Trading Company. I had so much to choose from, it was awesome!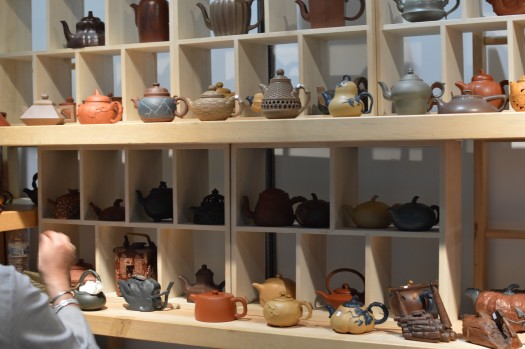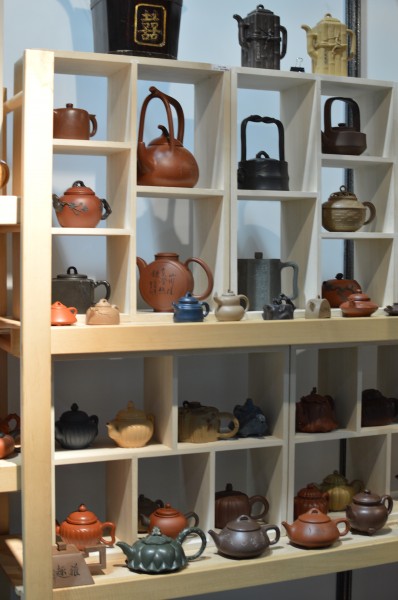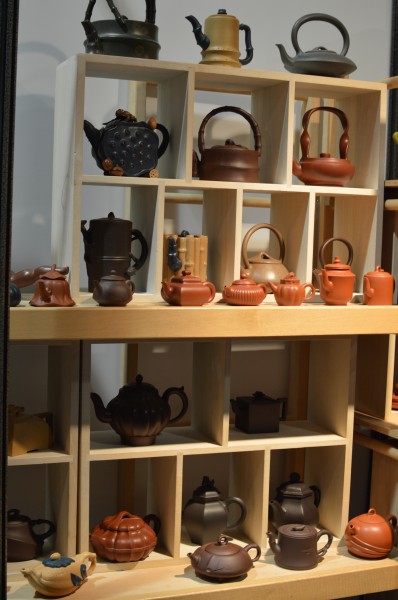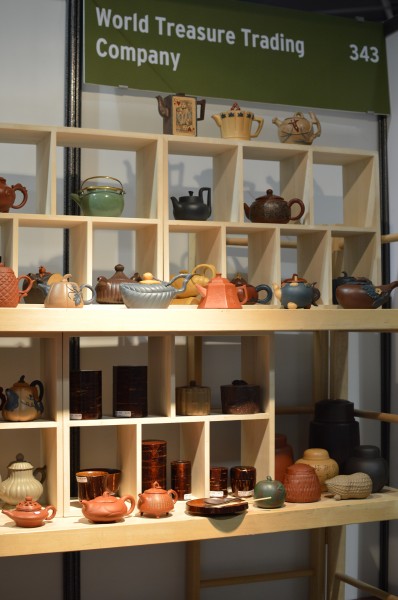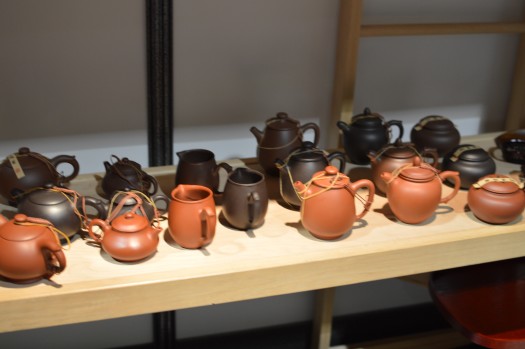 All this tea swag and no tea purchases? I really don't need to buy more tea as my stash has went into insane mode, however, when I find a really cool tea I have to have it! I bought a bundle of Justea's Tea Stars! A blooming oolong? Tastes great, hand tied, and direct trade tea? Even better! I bought them for me mostly, but I'll be sure to review them here at Oolong Owl soon.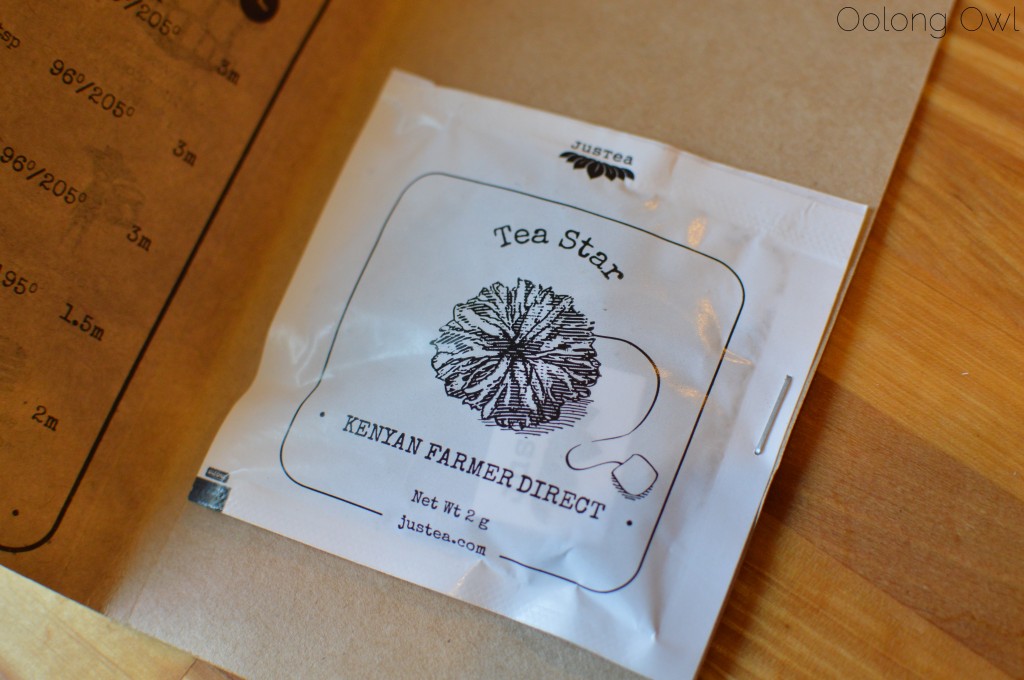 Wanna see the Tea Star in action? So pretty! I'm going to have fun taking pictures when I steep the Tea Star at home!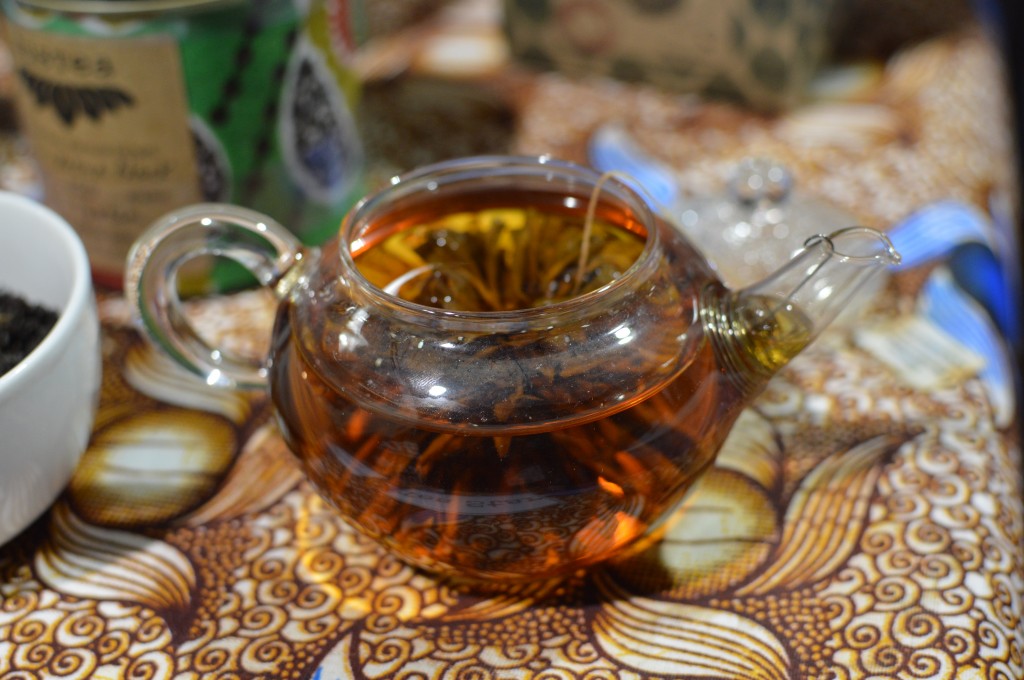 I got one more World Tea Expo focused post planned, which should be out soon! So much content for World Tea Expo – I also have many tea reviews coming up!