The Owls featured here at Oolong Owl are designed and hand crocheted by me. My Amigurumi Owl was also featured on my crochet blog, Awkward Soul Designs.
The Tea Owl is a friendly and helpful critter. They can guard your tea cupboard or pantry. On their time off, a Tea Owl may sleep in your tea ware. A Tea Owl can also keep you company while you have a cup of tea. You can acquire your very own Tea Owl one by:
~ Adopting a pre-made amigurumi owl at Awkward Soul's Etsy Shop. When I simply have too many Owls, I put them up for sale. ***I'll include a tea sample from my stash if you mention you are a Oolong Owl fan when purchasing a Tea Owl.***
~ If you know how to crochet, you can purchase the pattern at Awkward Soul's Etsy Shop, Ravelry or Craftsy.
~ Request your own commissioned Tea Owl!  Contact me at char @ oolongowl .com (no spaces) and describe your desired Tea Owl companion. Prices range from $16.99 depending on complexity of the owl, with shipping starting from $3.75 to US addresses. Paypal payments only.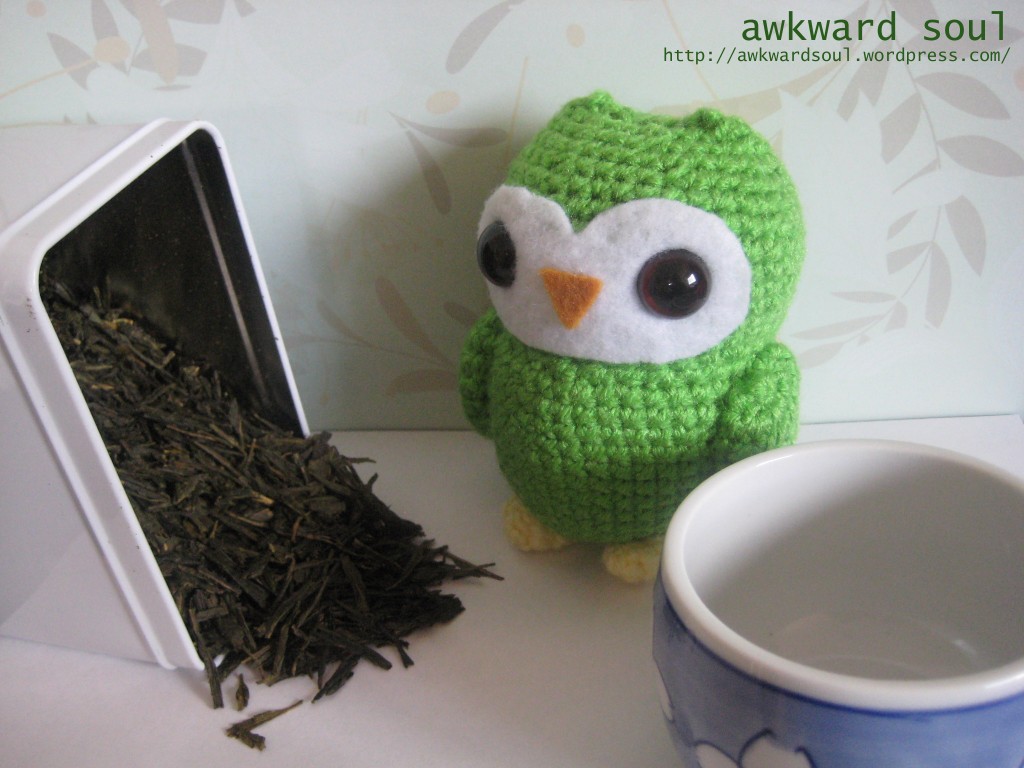 The Oolong Owl is not responsible for any mischief or tea thievery these Tea Owls may cause.