Taiwan Alishan High Mountain Oolong is a premium grade oolong grown at an altitdue of 1500m. This high quality oolong is from Cameron Tea, an online tea seller based in Taiwan. Cameron Tea has a small line up right now, but everything looks good quality, offering both premium and competition grade oolongs and black teas.
It is HOT here in Southern California. Roasting hot and it's only May! I hope all the out of towners heading to the World Tea Expo here at the end of the month will be ready for weather! As much as I want a higher caffeine tea to counter sleeping bad from the heat (which I finally gave in last night and turned on the AC), I want a lighter tea to get some kind of a refreshing effect. With that said, a green oolong would be an ideal tea session today.
I will be reviewing the Premium Grade Taiwan Alishan High Mountain Oolong today. The teas were pretty quick to arrive, despite coming all the way from Taiwan.  Interesting packaging from Cameron Tea for each of their teas. Within the box is a vacuumed pack bag of tea.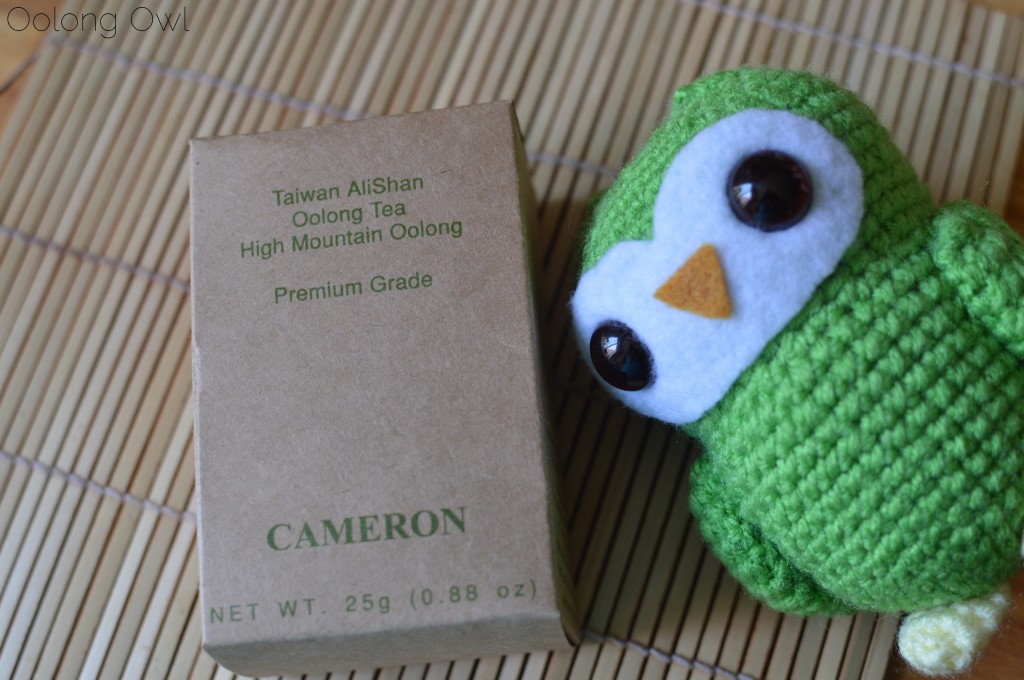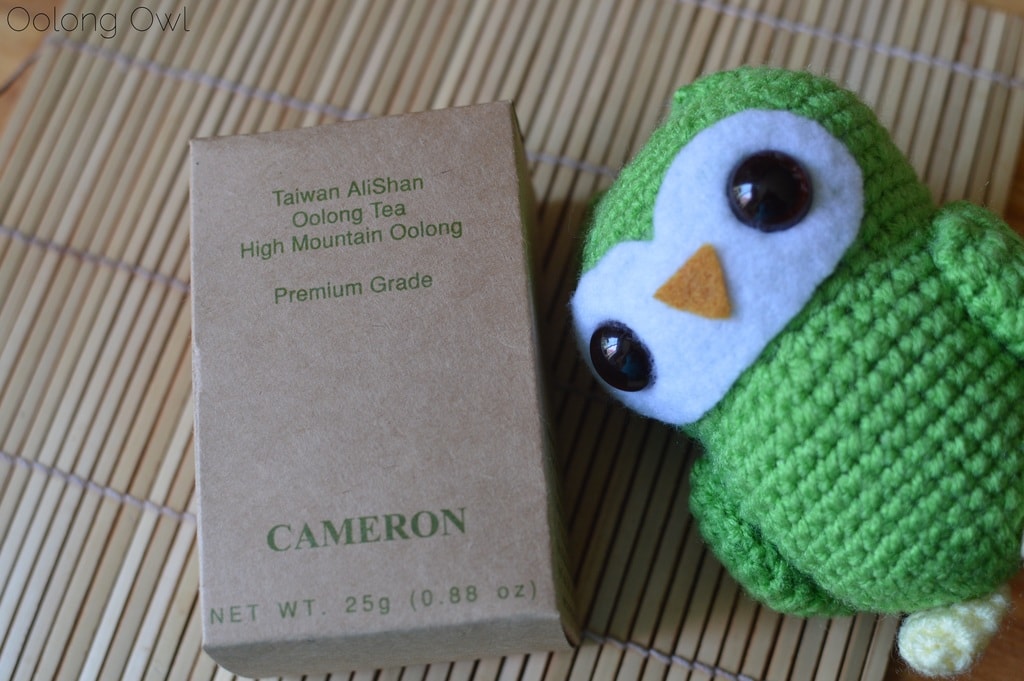 Dry Leaf
Once I opened the vacuumed pack, I got hit with Taiwan Alishan High Mountain Oolong's fragrance – very strong floral and butter candy scent. The dry leaf is HUGE and weighty.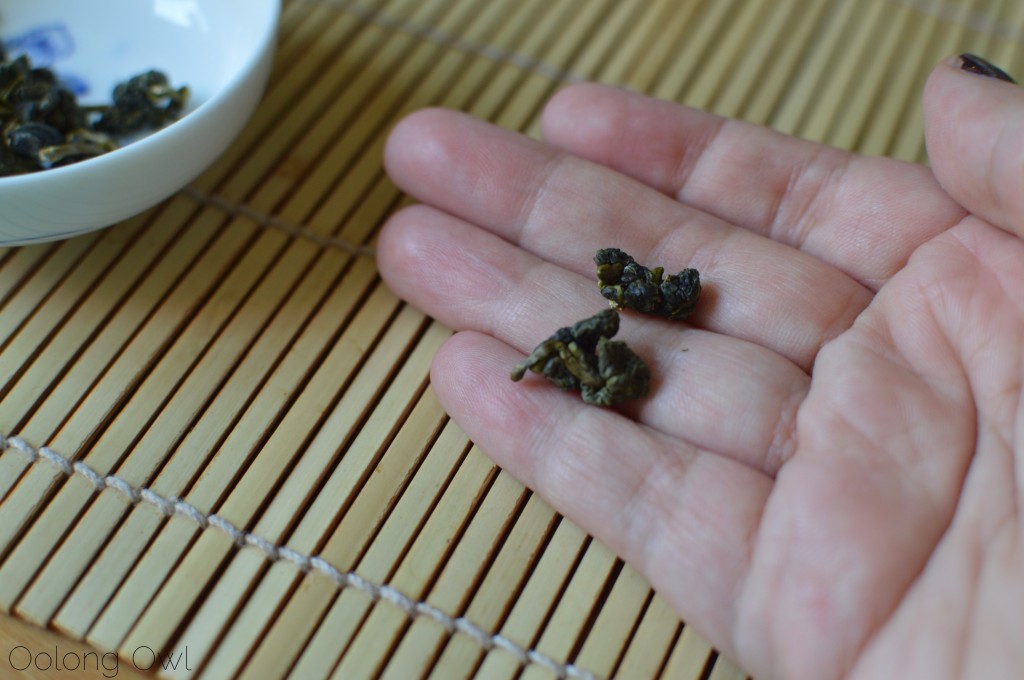 Steeping Instructions
Cameron has steeping instructions listed in their FAQ section, which was a western steeping hybrid of using 3 to 5 grams of tea, boiling water with a 1 to 1.5 minute steep. Additional steepings, add 30 to 50 seconds. I decided to follow their instructions, but I can see Taiwan Alishan High Mountain Oolong is made for gong fu brewing.
After a minute I had a linen yellow cup of tea with lots of floral loveliness going on.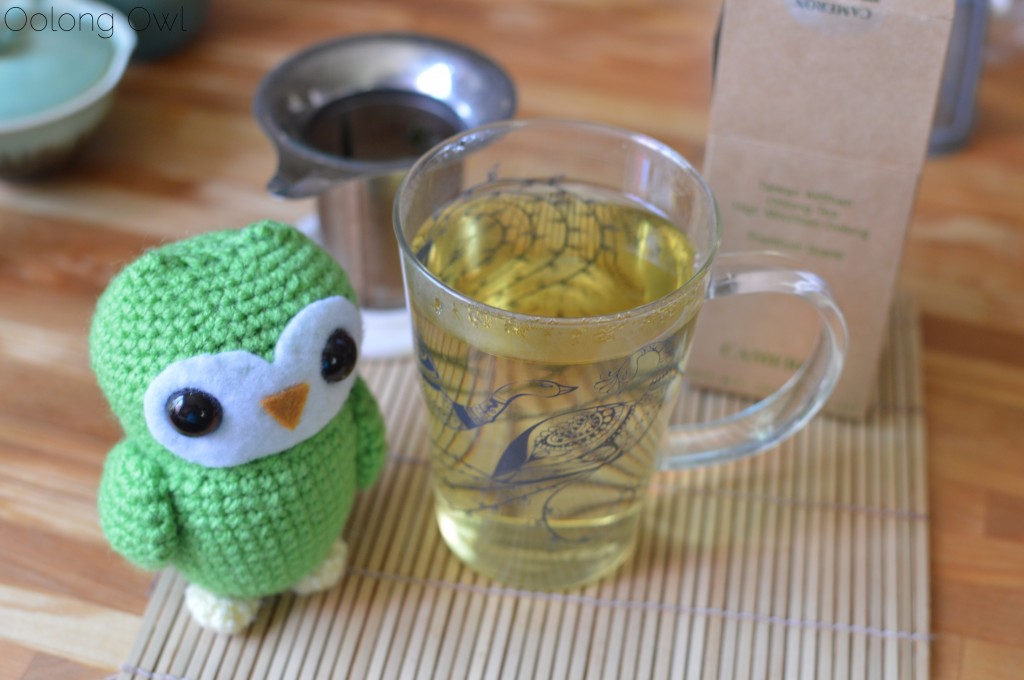 Tasting of Cameron Tea's Taiwan Alishan High Mountain Oolong
If I could describe Taiwan Alishan High Mountain Oolong in one word it would be "Sunny". Taiwan Alishan High Mountain Oolong is excellent quality – the tea has a light body that is crisp, clear, and fresh. Throughout the sip is a lightly silky texture. The floral is quite nice, 4/10 on the Floral-0-meter, with notes of buttercups. Along with the floral is a balanced honey sweetness and buttery notes. This tea sips in as pure sun! As the tea cools, it is quite refreshing due to the fresh and crisp flavor. No grassy or vegetal notes. Also no dry or bitterness.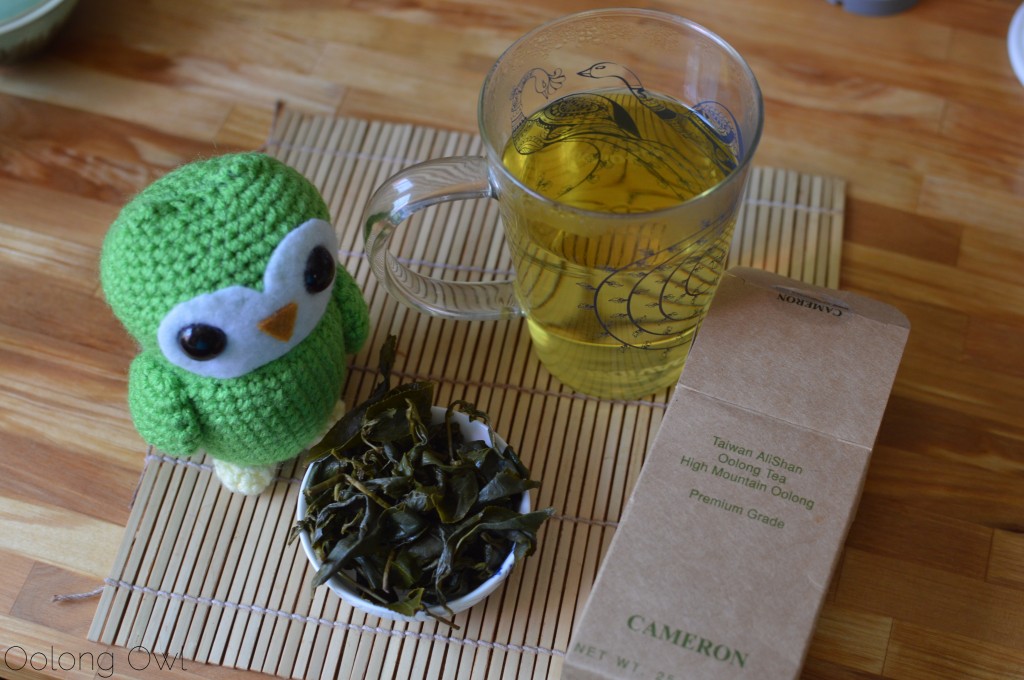 With this steeping method, my second, third and fourth resteeps were very consistent in flavor. By the way, I love how clear Taiwan Alishan High Mountain Oolong looks!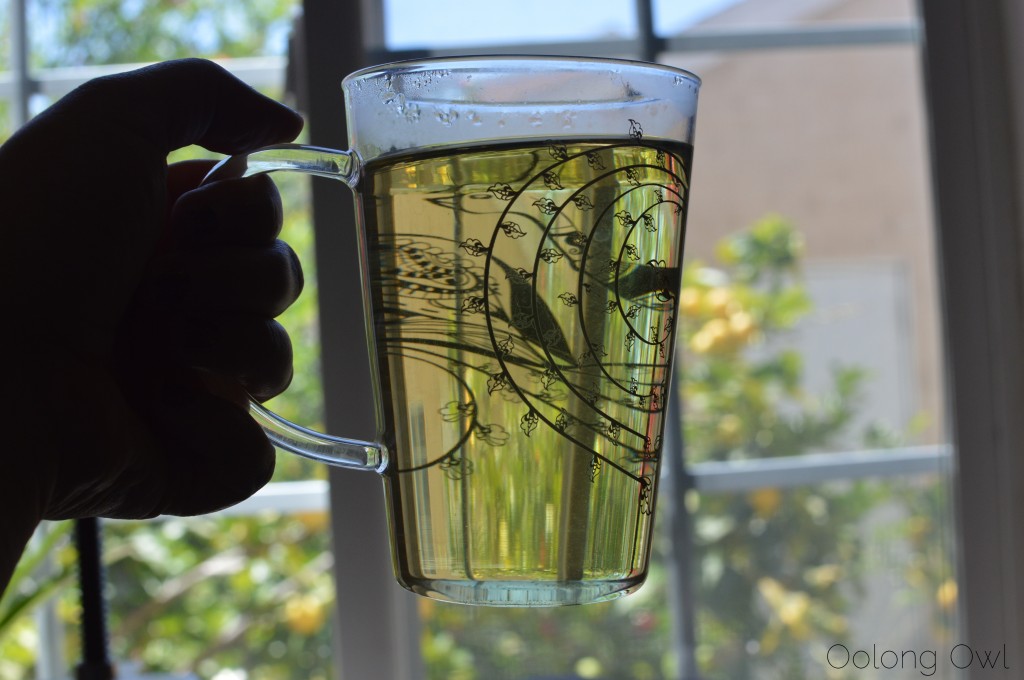 After a couple resteeps I had to check out the leaves of Taiwan Alishan High Mountain Oolong. HUGE!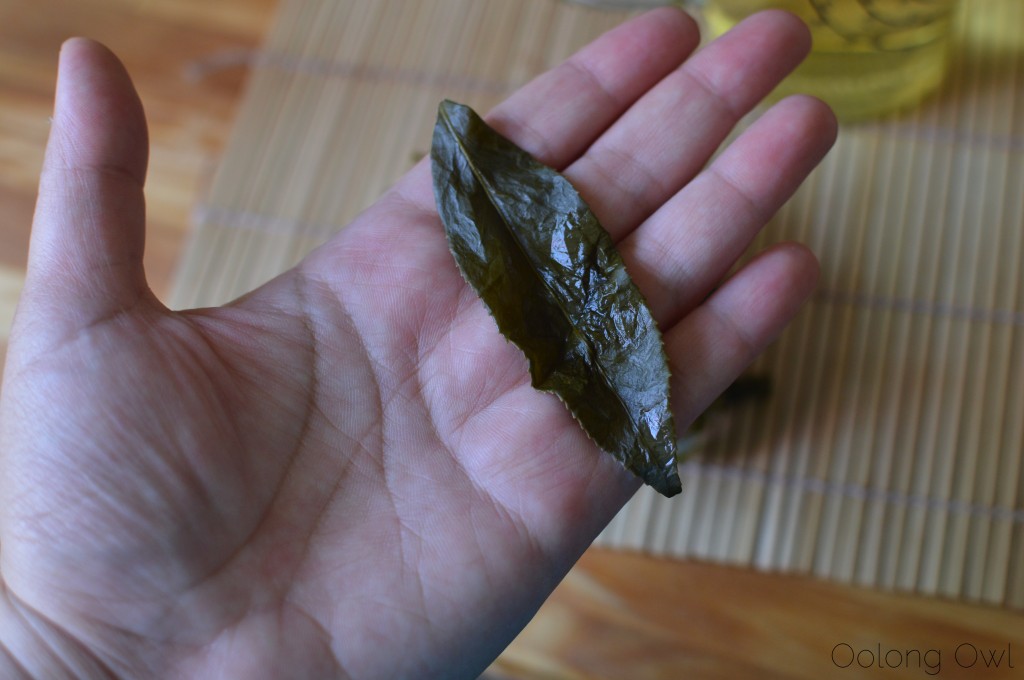 Comments
Premium grade  Taiwan Alishan High Mountain Oolong is high quality and fresh green oolong – a luxurious treat for an oolong drinker! The premium grade is a couple dollars cheaper compared to the competition grade, but if you want to go ALL OUT, you can and get the competition grade. I really enjoyed the light, crisp body of Taiwan Alishan High Mountain Oolong, with a great balance of silky texture and sweetness.
(tea provided for review)