Special Dark Pu'er is a loose leaf, ripe/shu 2006 pu'er from Mandala Tea.
Mandala's Special Dark Pu'er was on my "must try!" list before it was even listed for sale. With my last Mandala Tea order, I snagged this and a bunch of other ripe pu'er for more pu'er tea drunk party times.
The website description of Special Dark Pu'er cites an indulgent cocoa like tea with a soundtrack of the dark side….hmm. I do like the dark side! Let's give this pu'er a go!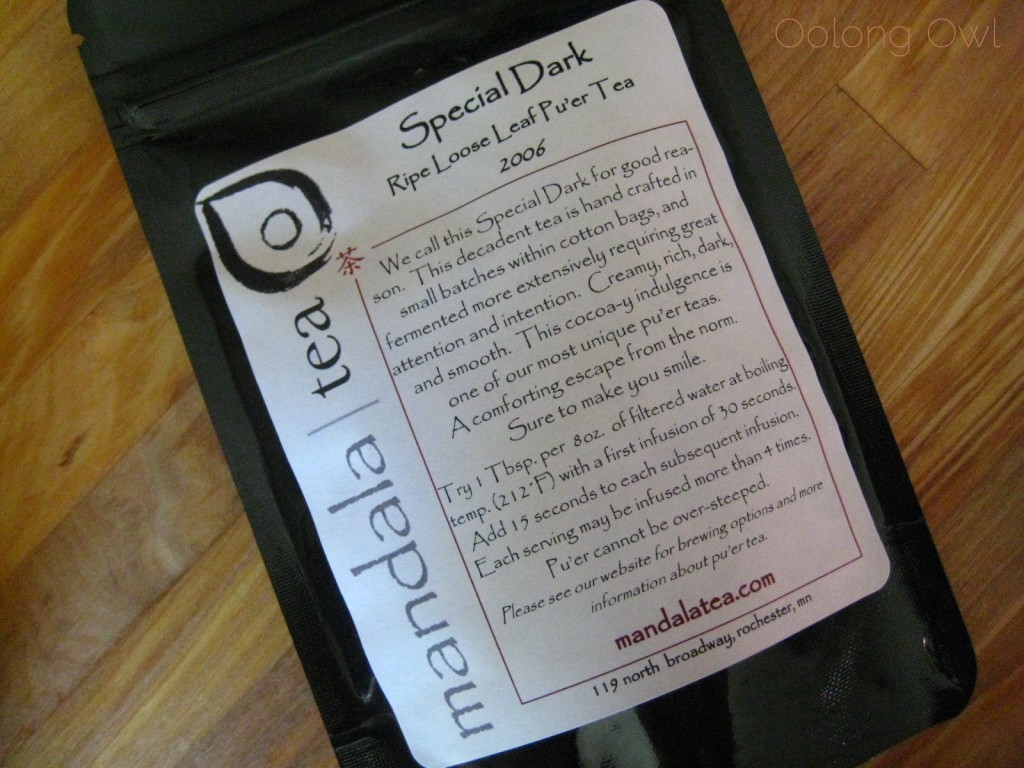 Dry Leaf: Special Dark Pu'er has a dusty dry coloured brown leaf, with some lighter gold tones mixed in. The smell is rich, earthy and hard woody.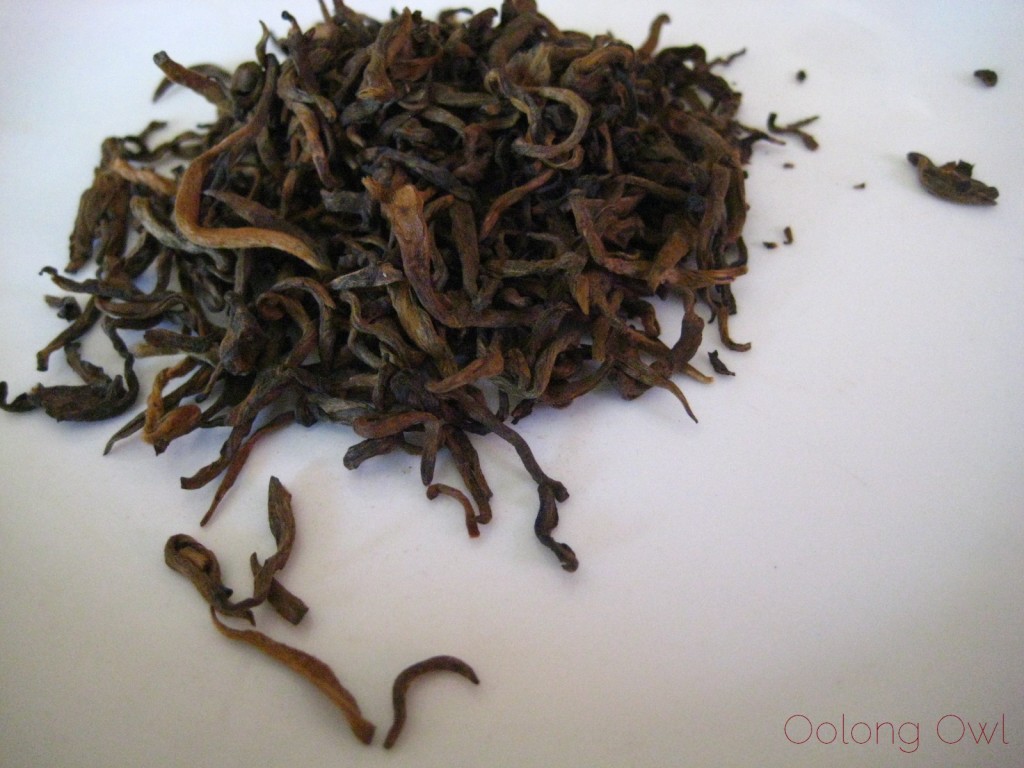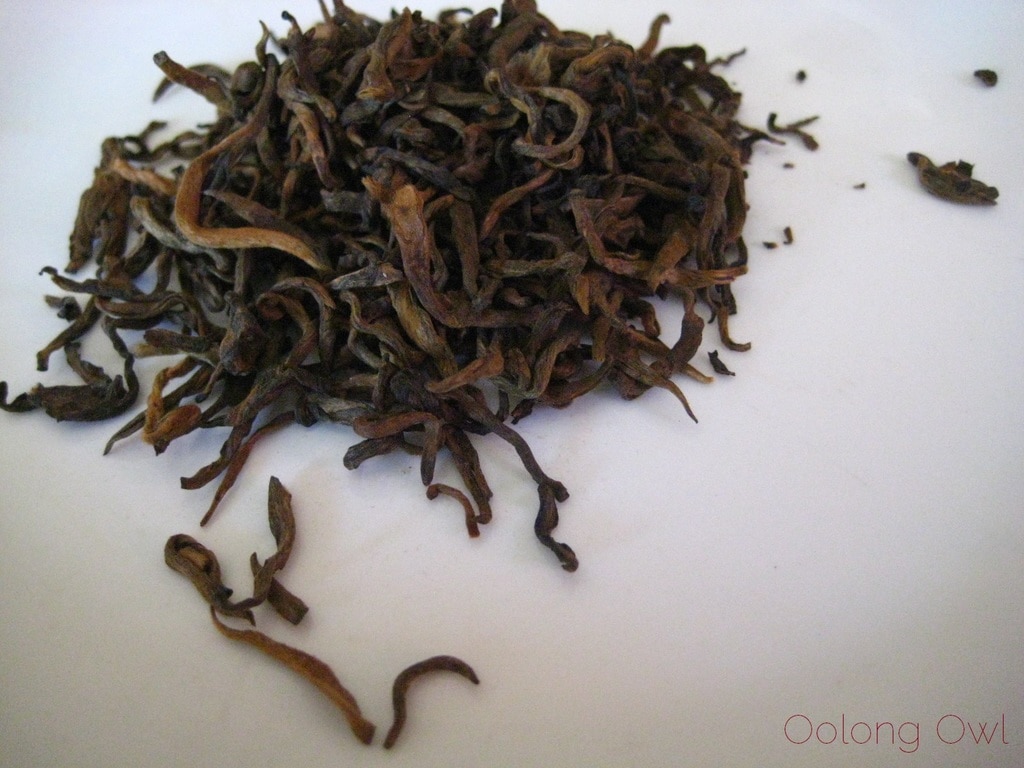 Owly, our head owl here at Oolong Owl, was supposed to join us today. However, he was busy (sleeping) so he sent his protege  owl in his place.
Of course, he has no name. Mini Owly?
Steeping Instructions: The instructions for this tea is pretty loose, but at the same there is flexibility to steeping pu'er. Mandala Tea suggested quick steeps before ramping up the time. I used 212F water, did a rinse, and steeped for 30 seconds, adding 15 seconds for the first couple, 30 for a few more, then 1 minute and finally double time steepings.
I used a gaiwan for steeping tea today. Man, I'm in love with my new gaiwan. Tea turtle is here to help the new Owly steep and sample Special Dark Pu'er.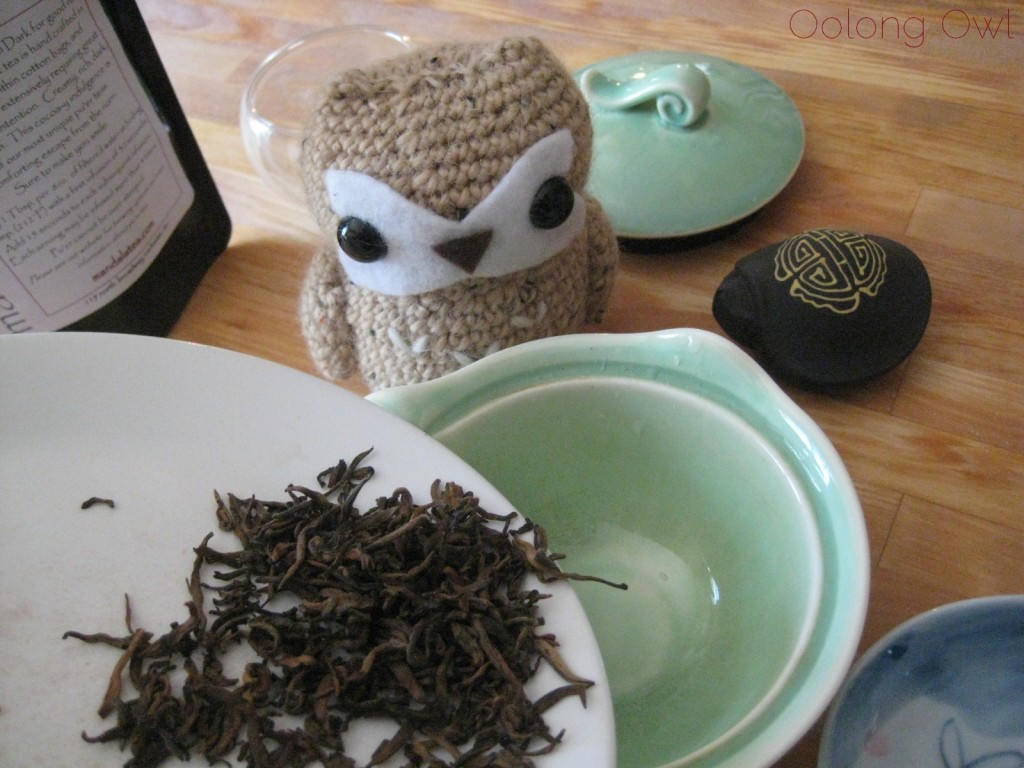 The colour of this tea? Gorgeous, glowing dark smokey amber!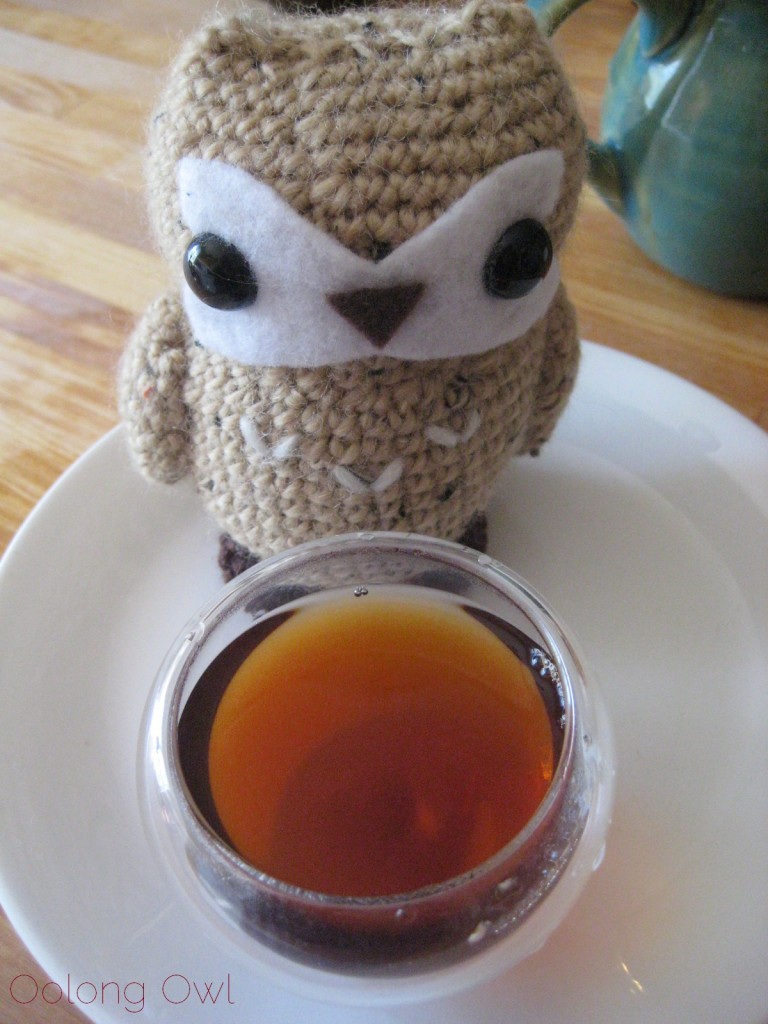 First Infusion: Slick! Special Dark Pu'er sips in smooth, rich, dark and strong in a flavor I didn't expect for an unflavored pu'er: cocoa. This pu'er has a dark chocolate taste, like the rich 99% cocoa chocolate bars, but not very sweet. There is a slight creamyness that coats the tongue making Special Dark Pu'er  very smooth. End of sip is a slight bitterness, 1/10 on the bitter-o-meter, from the strong cocoa-ness, but is not unpleasant. The rich cocoa flavor lingers in the mouth, encouraging me to savor each sip of THE DARK SIDE. There are practically no fermentation taste in this pu'er.
Second Infusion: Special Dark Pu'er got a little sweeter and softer. The rich cocoa note is the main flavor, backed with a sweetness I'm trying to identify. It's a little earthy mapley, but yet slightly mineral like and dark agave-ish. The bitterness disappeared. Reflecting on this and the first steeping, the flavor intensity is like coffee, yet much better as the tea is hella smooth.
Third Infusion: Very similar to the 2nd infusion, but dang, this is really good. Every sip is so rich, flavorful and smooth with a potent aftertaste that I take time inbetween sips. This review is going to take awhile…
Fourth, Fifth Infusion: Special Dark Pu'er is getting better and better! The sweetness is becoming stronger and is more like sap and agave. With the sweetness becoming stronger, the tea is more enticing and causing me to drink it faster. It is like the dark side's has take hold of me and isn't letting go – converting and addicting me to it. Wait, I thought I was already one of the bad guys?
Sixth Infusion: The chocolate is losing the battle to the sweetness. Special Dark Pu'er is pretty dang sweet now, sweetest black and ripe pu'er I ever had so far. It has that cocoa flavor mixed with strong woodyness, with a slight mineral lake water taste.
Seventh, Eighth Infusion: The cocoa flavor is now an aftertaste, with the sweet, woody sap amber flavor upfront. The tea has gotten really light here, despite the 8 minute steepings.
Ninth Infusion: 1 hour infusion… mostly because I was on the phone. Yes, I'm one of those chatterbox Owls that can talk for an hour on the phone. Rest assured, the new Owly kept watch.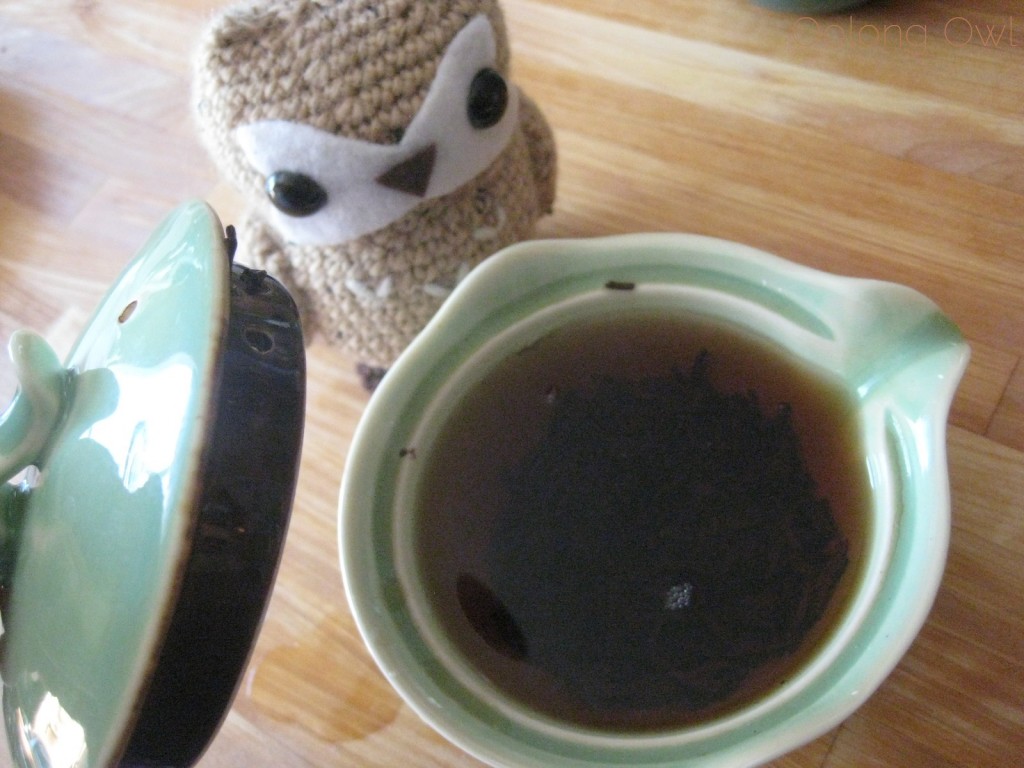 The cocoa notes are gone, but leftover is a woodsy sweetness that is light. Really reminds me of a wuyi oolong here – quite a nice surprise.
Comments: Special Dark Pu'er is indeed a special, luxurious and decadent tea! The tea starts off as a rich, savory decadent treat each sip, which gets better and more addicting each infusion. By the 5th infusion I was drinking the tea faster than I could resteep it.
Black tea, ripe pu'er, chocolate lovers and coffee drinkers will love Mandala Tea's Special Dark Pu'er for its rich, earthy cocoa taste. What makes this tea fantastically magical is that it is an unflavored tea!
With that said, Come to the dark side. We have good tea.