I first encountered The Wall Tea Infuser at the World Tea Expo. I walked by and saw it on display. I thought, "What crap, it is only for right-handed people."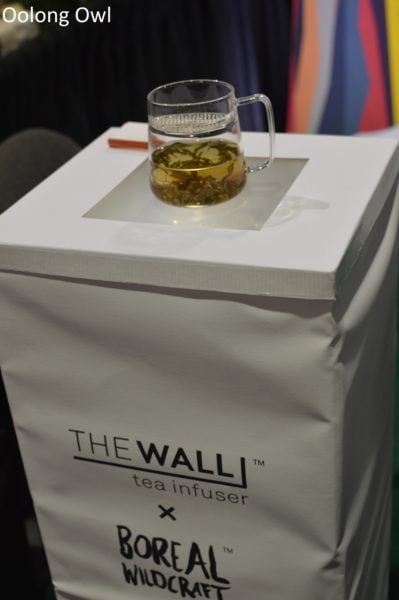 The Boreal Wildcraft guys promptly told me, "We do carry a left handed one, and oddly it sells just as well as the right handed ones, despite left handers are only like 10% of the population." Then they showed me the left handed model.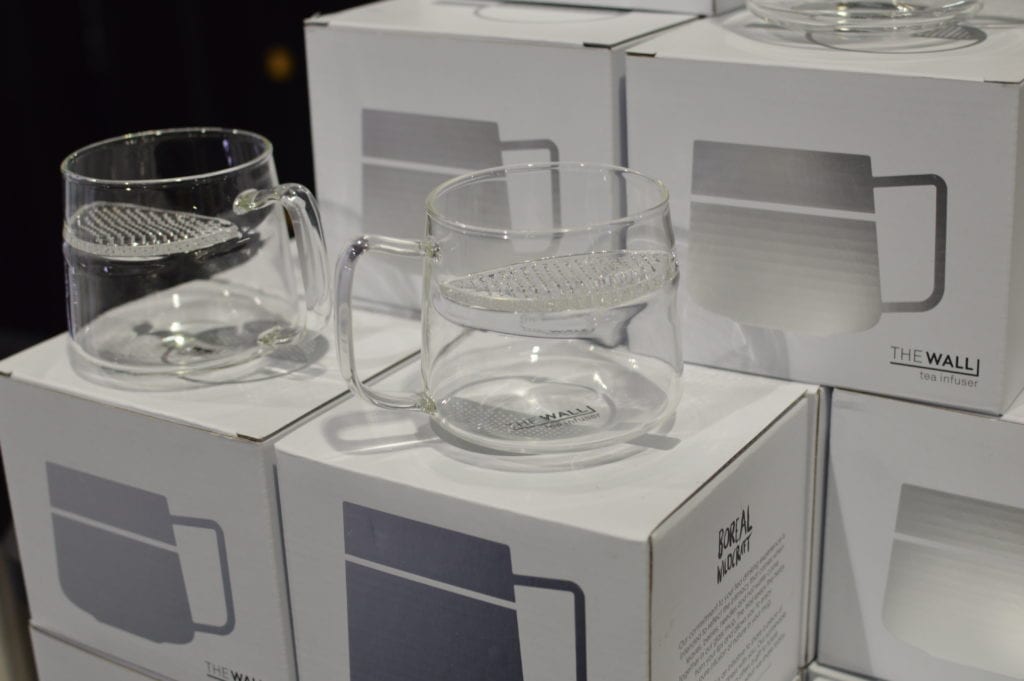 To be honest, at that point I bought a left handed one without a second thought. I did not care how good the tea infuser was or that I preferred to remove my leaf. THEY MADE A LEFT HANDED THING AND THEY NEED TO HAVE MY LEFT HANDED MONEY.
I got home, tried out The Wall tea infuser. My life was changed. I took forever to review this mug as it just became a part of my tea life so seamlessly, I forgot I never owned it. I use mine almost every day – it is my go-to drink in front of computer tea mug. Since June 2016, almost every Oolong Owl article was typed with The Wall tea infuser to my left of the keyboard, with me drinking grandpa style tea.
The Wall Tea Infuser Stats
2 sizes! 310ml and 440ml (10.5 oz / 15 oz)
Built-in infuser
Right Handed or Left Handed models
100% borosilicate glass
Dishwasher and Microwave safe
The Wall Tea Infuser is sold at:
Boreal Wildcrafts site (FYI, they are Canadian)
Amazon.com (Right-handed model only at this time)
I purchased the 310ml, left handed. I opted for the smaller size as it seemed more convenient for me.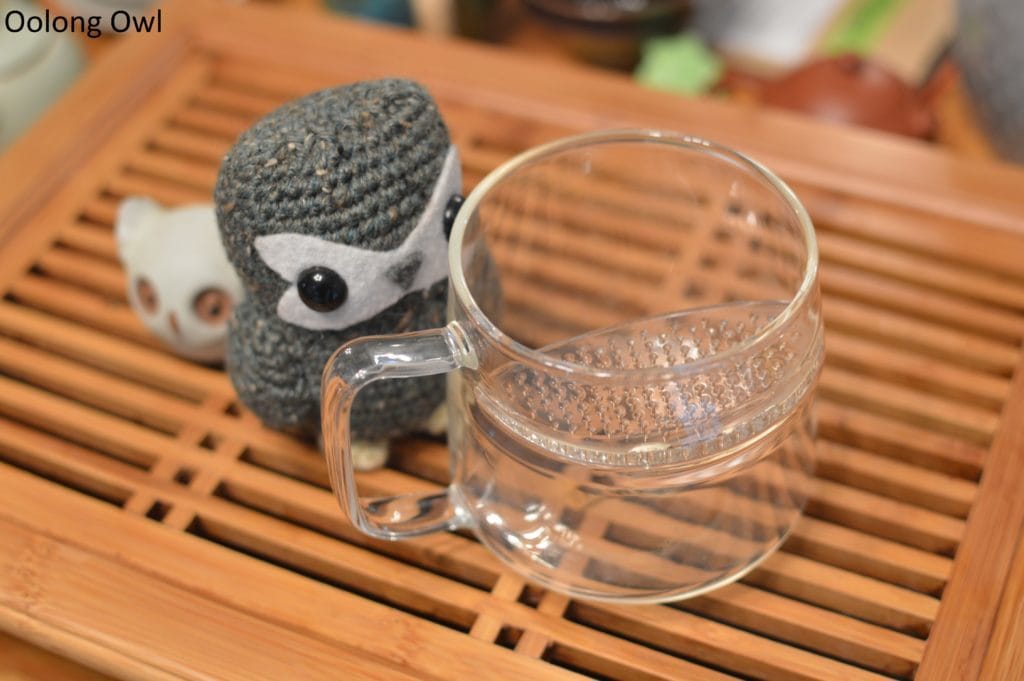 How it Works
The Wall Tea Infuser is all glass, with a holey glass wall mounted to the side. As you sip, it filters the tea. This tea infuser is so seamless and simple!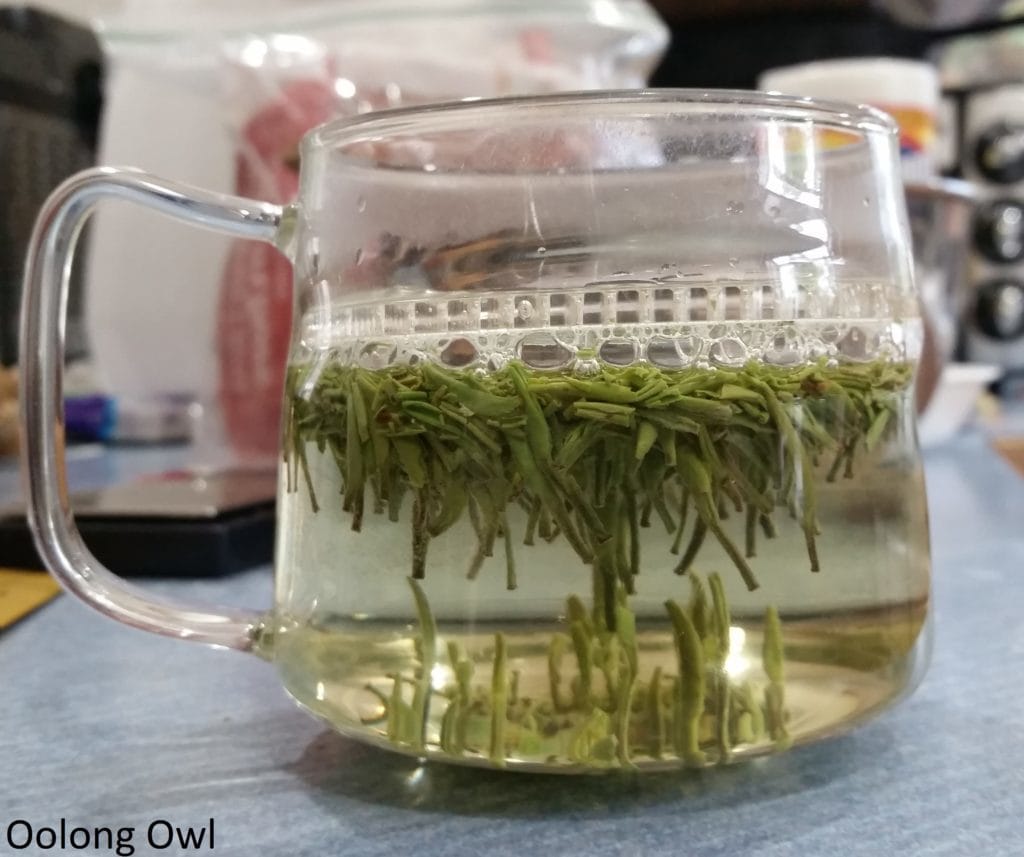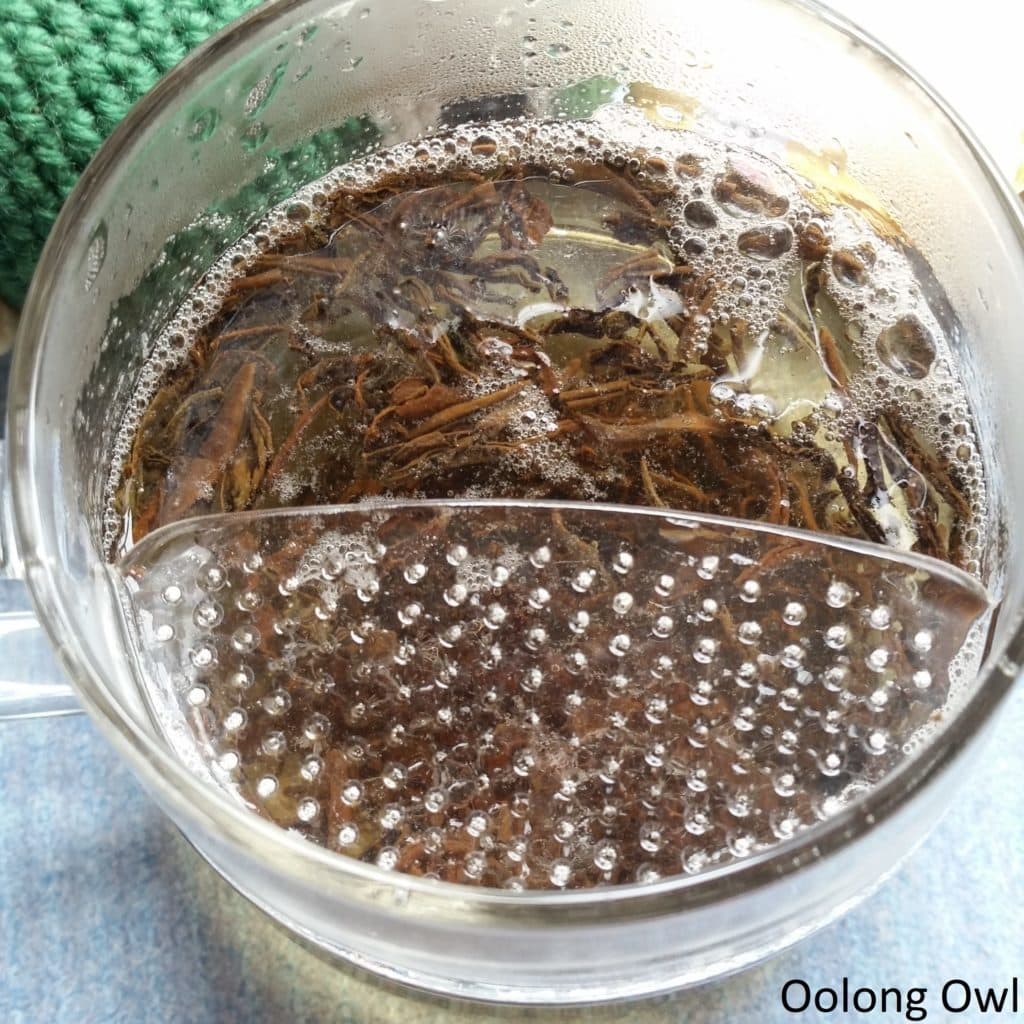 The shape is interesting as the bottom isn't flush, which I found it handy as the cup never tips over, let fairly stable.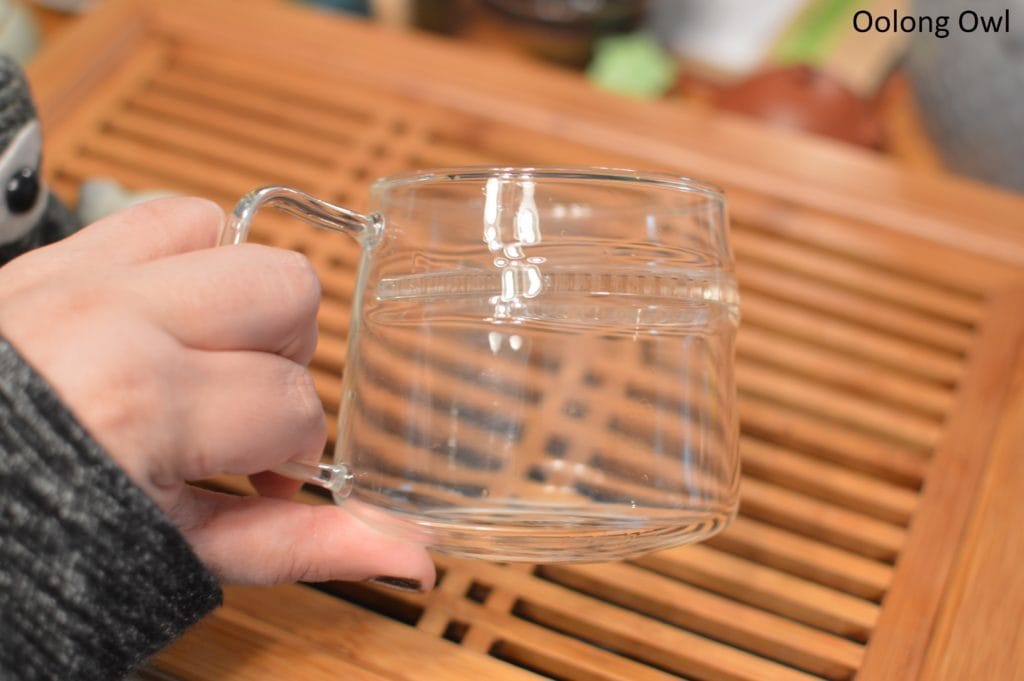 Pros
The ULTIMATE grandpa style mug – I don't know if they were thinking about it, but The Wall Tea Infuser does grandpa style like a boss. I add around 3-10 grams of leaf (depending on my mood and tea), chug away and keep topping up with more hot water. The glass material loses heat, but leads to fast drinking with grandpa style.
Pleasure to drink out of – the mug is thin, light, the handle fits 3 fingers, and balances perfectly in my hand. The handle does not get hot. The height of the glass wall infuser is perfect, no leaf flops out on my face – completely seamless to drink out of!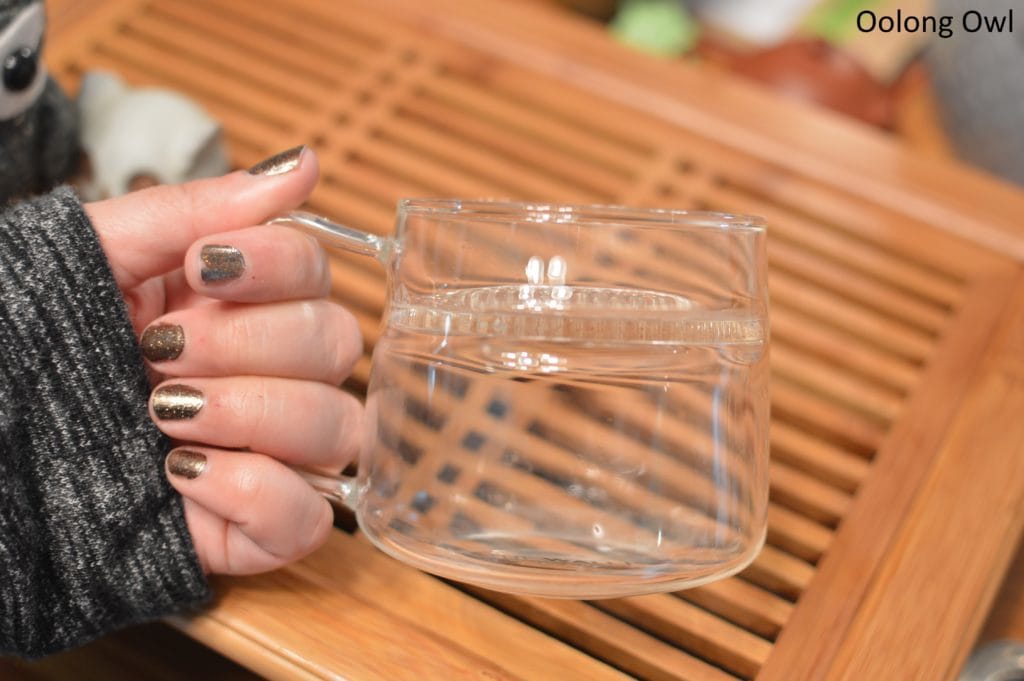 Cons
Does not filter fine leaf – Rooibos, CTC blacks, and herbals just do not work in The Wall. The glass filter holes are just not fine enough to stop tiny leaf. The most disaster I had was using loose leaf chamomile – the infuser was just utter fail and did nothing. That said, The Wall Tea Infuser works well with other teas, likely leaning moreso to unflavored teas.
Oversteeping – You cannot remove the leaf in this cup. If you are the type who waits 10 minutes before sipping your tea, or forgets their tea, this mug might drive you crazy with oversteeping.
You can work with this though, but it requires some tea steeping talents:
Leaf less. 2-3 grams is a good starting point, then figure out your tastes from there.
Lower the temperature. 200F is my go to temperature for this mug, even for shou and black teas.
Buy the smaller size even though you are one of those 12-16oz big mug types.
Use bombproof teas that don't get bitter with oversteeping.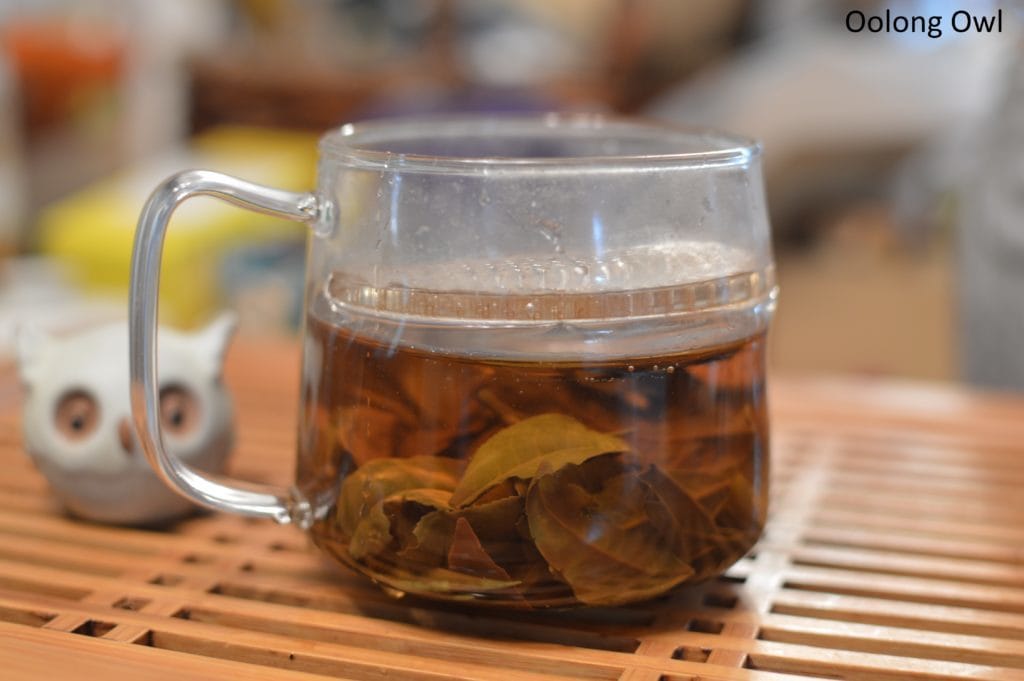 Other considerations
Glass – I have a love hate, mostly hate, relationship with glass. I dislike glass as it breaks easy and cools too fast. Some people love glass because of appearance or lack of metals involved with their tea. The Wall has some perks being glass as mentioned above, but also I'm worried I'm gonna break this thing one day.
Cleaning – I tend to not clean it, just rinse after use. After a few days, it gets ugly and tea stained. The photo above with the big leafed white tea is it's natural state of not been cleaned in awhile. The glass infuser wall magnifies all the tea stains in it, so you need to thoroughly clean it. The glass infuser wall also gives you an annoying obstacle, making cleaning under it a pain, and of course that is where all the tea stains are. The Wall is dishwasher safe, but I don't trust my current dishwasher for delicates. A bottle cleaning brush or soaking in baking soda/denture tabs does the trick.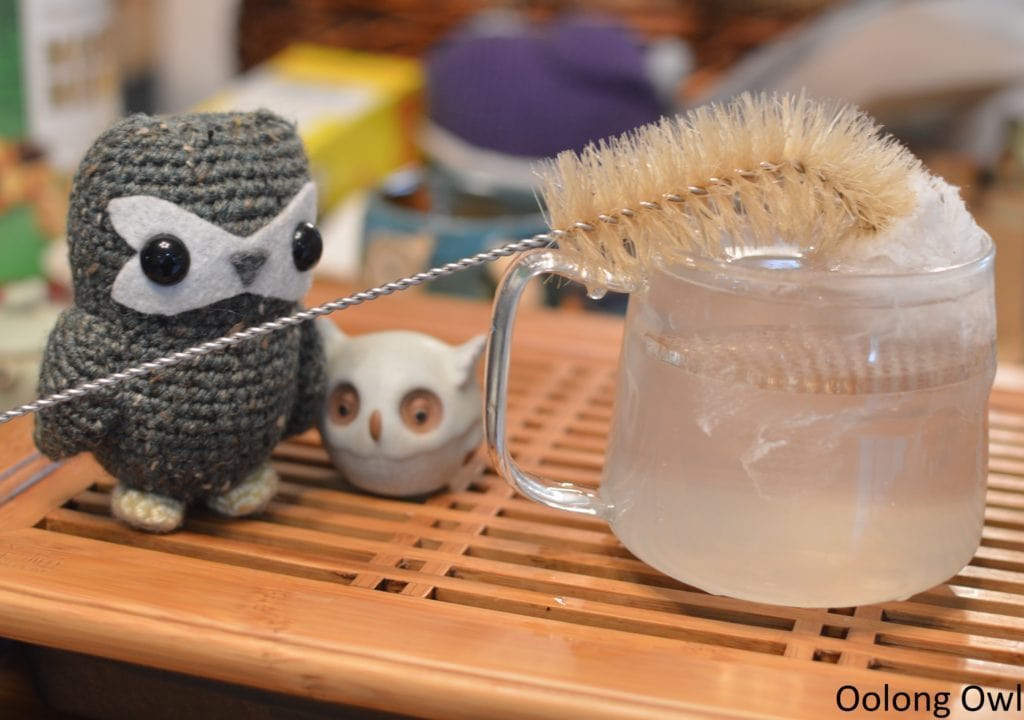 Not Ambidextrous – This is completely silly, I mostly use my left hand to pick up my tea cups, but sometimes I use my right hand, say if I'm writing something. I had a couple brain farts when I used my right hand and ate leaf. At this point I realized Right handed or Left handed doesn't matter – you need to consider which is your main tea drinking hand.
Sizing – I have the 310ml size and was curious what they meant by that. Filled to the brim, it is 370ml BUT you cannot fill it to the brim as all the leaves will just float over the infuser. Measured to the filter, it clocks in at 280ml, so off 30ml. Maybe their sizing is off or individual pieces vary. Volume variation seems to happen quite often, go measure all your tea cups!
Comments
The Wall Tea Infuser is an amazing tea mug – I love mine to bits, use it almost every day, and if I ever break it I would immediately repurchase. I love that they have a left handed model, though you should figure out which is your dominate tea drinking hand. The product handles well, easy to use, and a pleasure to drink out of. I want to buy all my friends one, however the price is quite steep at $25-$30 (at this time, also varies depending on Canadian dollar conversion) depending on size.
If you love Grandpa style, The Wall Tea Infuser will give you much joy to use. Left Handed people – someone remembered us!!!!!!!! However, the Wall Tea Infuser is not a great match for tea drinkers who prefer cooled drinking temperature, or types who often forget about their tea.
(Amazon Affiliate Links)