Today's review is an interesting white tea from Teabook. White Cloud is from Lincang puer bushes that are too young to be harvested for puer. I tasted it at the Portland Tea Festival and was impressed enough to purchase a 50 gram bag of it.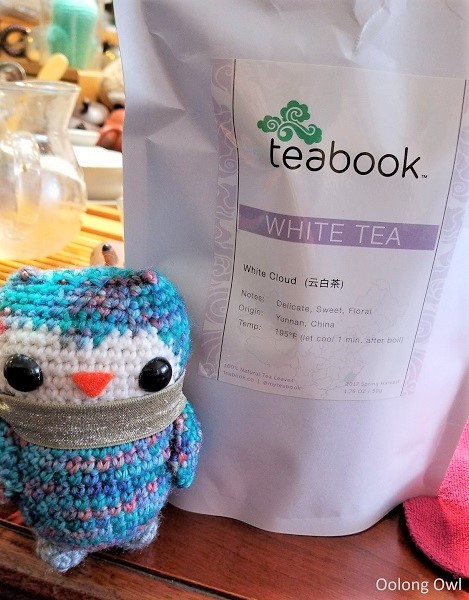 Dry Leaf and Steeping Method
The leaf is ultra fuzzy and has a stale floral scent.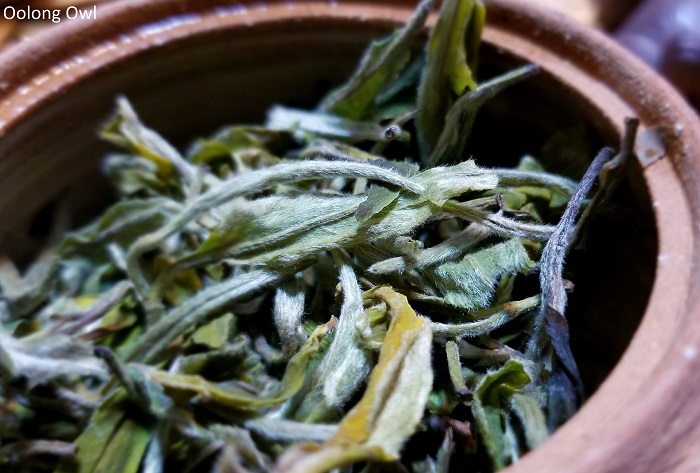 I used 5.5 grams of tea in a 110ml pot. I wasn't going for ratio here, more so to fill the teapot to 3/4 and steep it. I like my white teas in pretty hot water, so I used 200F/93C water temperature.
Tasting of Teabook's White Cloud white tea
First and Second Infusion: White Cloud steeps up clear at first.
White Cloud is a very juicy tea! It is soft in flavor, with notes of sweet lilies, underripe bartlett pears, and fresh tasting. No stale or strange notes in this white tea. This tea is also popping with energy – I can feel my eyeballs spinning from the caffeine. Young white tea that is bud heavy always packs a punch, but puer material young white tea is next level caffeine pow!
Third and Fourth Infusion:
White Cloud has gotten more lusciously juicy as it makes my mouth salivate drinking it. It has gotten softer and more floral, losing some sweetness. The tea also developed a slight tint to it.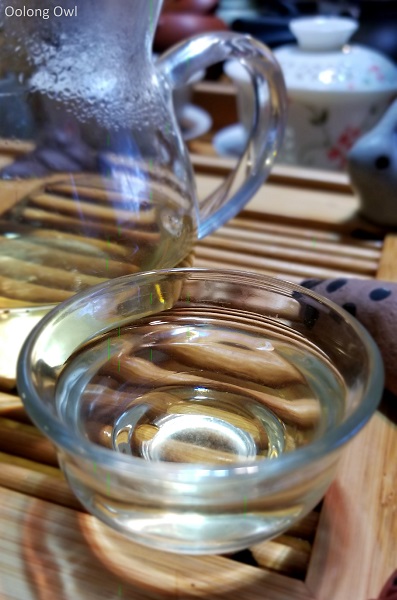 Fifth Infusion:
The tea lost a lot of flavor on the fourth infusion but I still went for a fifth aggressive steeping. I got the sensation of dry cheeks with an aftertaste of floral, but otherwise, the tea is dead. Likely dropping the temperature to 190F might of gotten another steep or two, but even at 200F the white tea was delicate. Next time I make this tea I will skip the fifth infusion.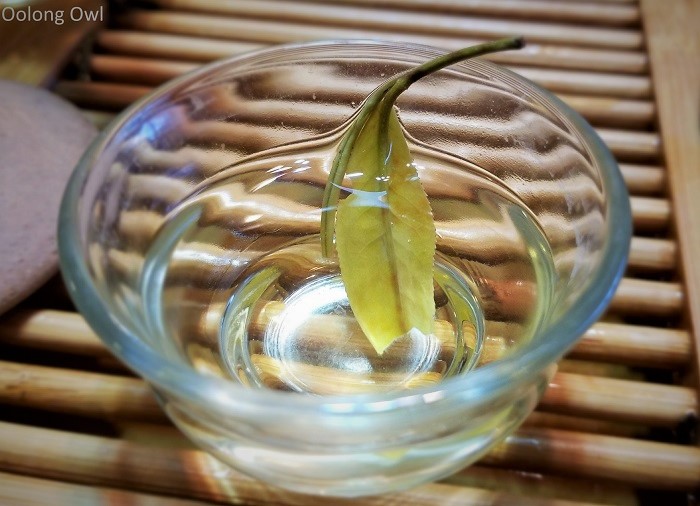 The leaf is quite pretty – I love that pale green and whole leaves. The leaves are also delicate and disintegrate in your fingers if you mess with it too much. Interestingly, mush leaf is something people don't like seeing in puer but at least this white tea came out fine.
Comments
Teabook's White Cloud white tea is a strong freshly floral young white tea. I enjoyed the flavors, salivation, and energy from it. I actually skipped my matcha and used this white tea as my caffeine pre-workout. While White Cloud did not get many gongfu infusions, it had great flavor and not get too dry. Just like other Teabook's teas, likely White Cloud would be great grandpa style or in a tumbler.
If you enjoy floral white teas, certainly check Teabook's White Cloud. I am happy I bought it and currently undecided whether to drink it all while it is lusciously sweet and young or tuck it away for aging.
(Affiliate Links)