I have a lot of tea, so much I didn't buy anything during Black Friday and Cyber Monday, despite the awesome sales. My last tea purchase is the White2Tea Club, a subscription tea of the month club from the awesome White2tea.
When I got the package, I was very impressed with the variety I got. I'm late with this review as I took my time, saving drinking these teas for the right day I felt like treating myself. I got around to trying 3 out of 4 of the teas for this review. Inside the November White2Tea Club: 2014 Yesheng Qiaomu 50gram mini cake, 1997 7582 Private Order 10 gram sample, 2000 Mini-Chocolate Shu 20 gram sample and Duck Shhh Dancong 10 gram sample. 
1997 7582 Private Order
Whenever I drink an aged tea, I think "What was I doing back in ___?" In this case, 1996/1997 I was in 10th grade, gothed up and listening to Marilyn Manson, playing Castlevania: Symphony of the Night and I think drinking Arizona Iced teas. This is probably the oldest pu'er I've had so trying a 1997 tea is a real treat!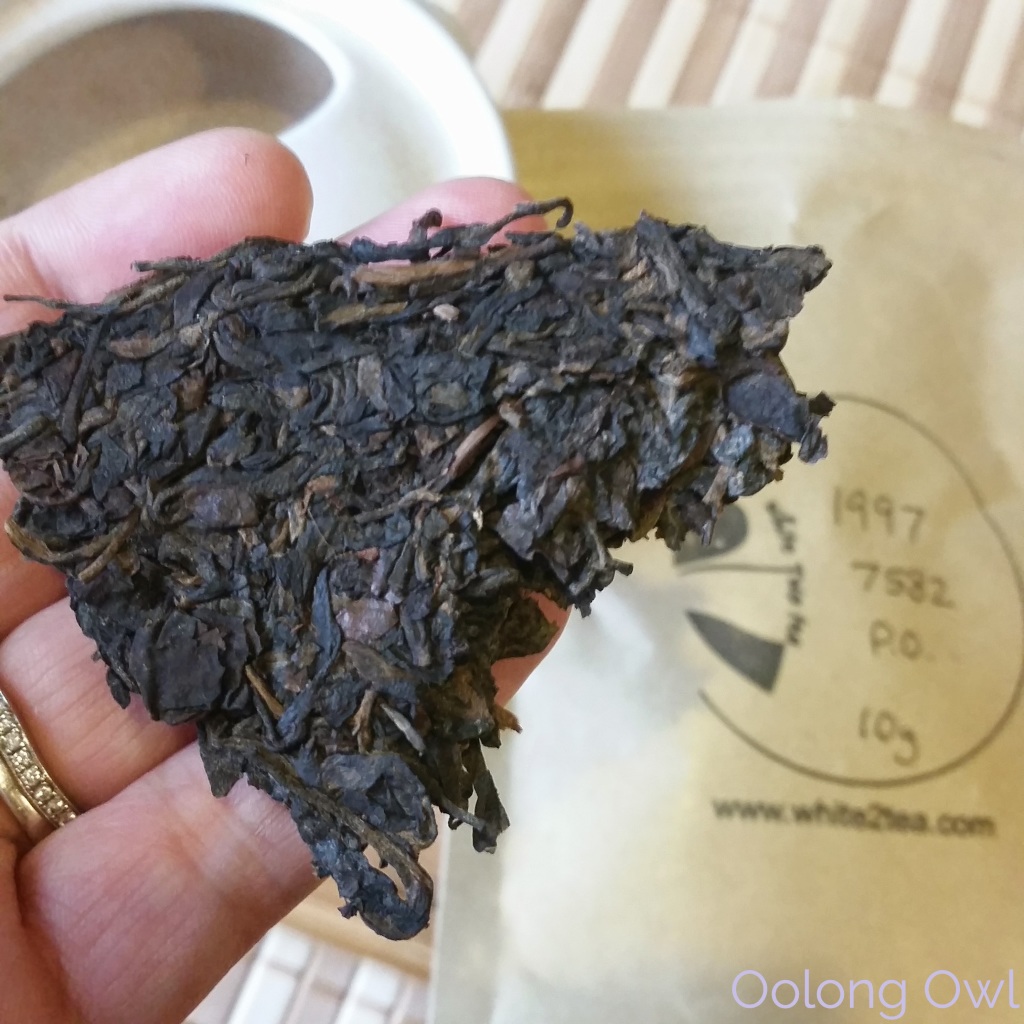 1997 7582 Private Order has eucalyptus, pine, earth, forest floor notes with a refreshing feel. A cheeky dryness, 4/10 on the Astringency meter, stickying the eucalyptus notes in my mouth. My mouth feels so refreshed that I feel I could breathe out and see my breath in the LA "cool" 16c weather.
Around the 5th infusion I got more pronounced earthy floor notes with a fruity peach like aftertaste after my breath is clear of the eucalyptus.
Duck Shhh Dancong
This tea is a WTF for me. I've never heard of Duck Shit scented tea. Whatever, this is what tea of the month things are for – trying new shit. You know, if I had a tea shop I'd rename this tea "Hoot Poop".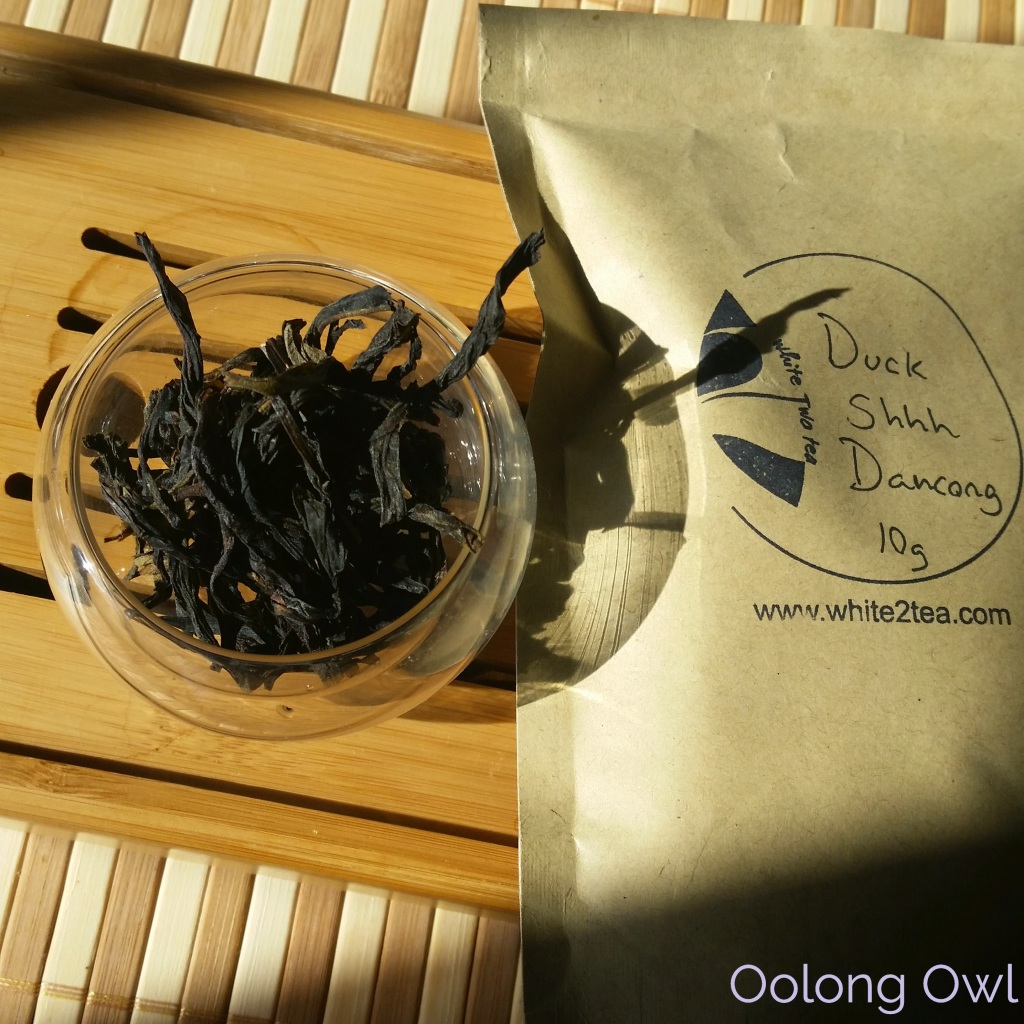 Anyways, the tea leaf is very impressive, especially with one the width of my hand!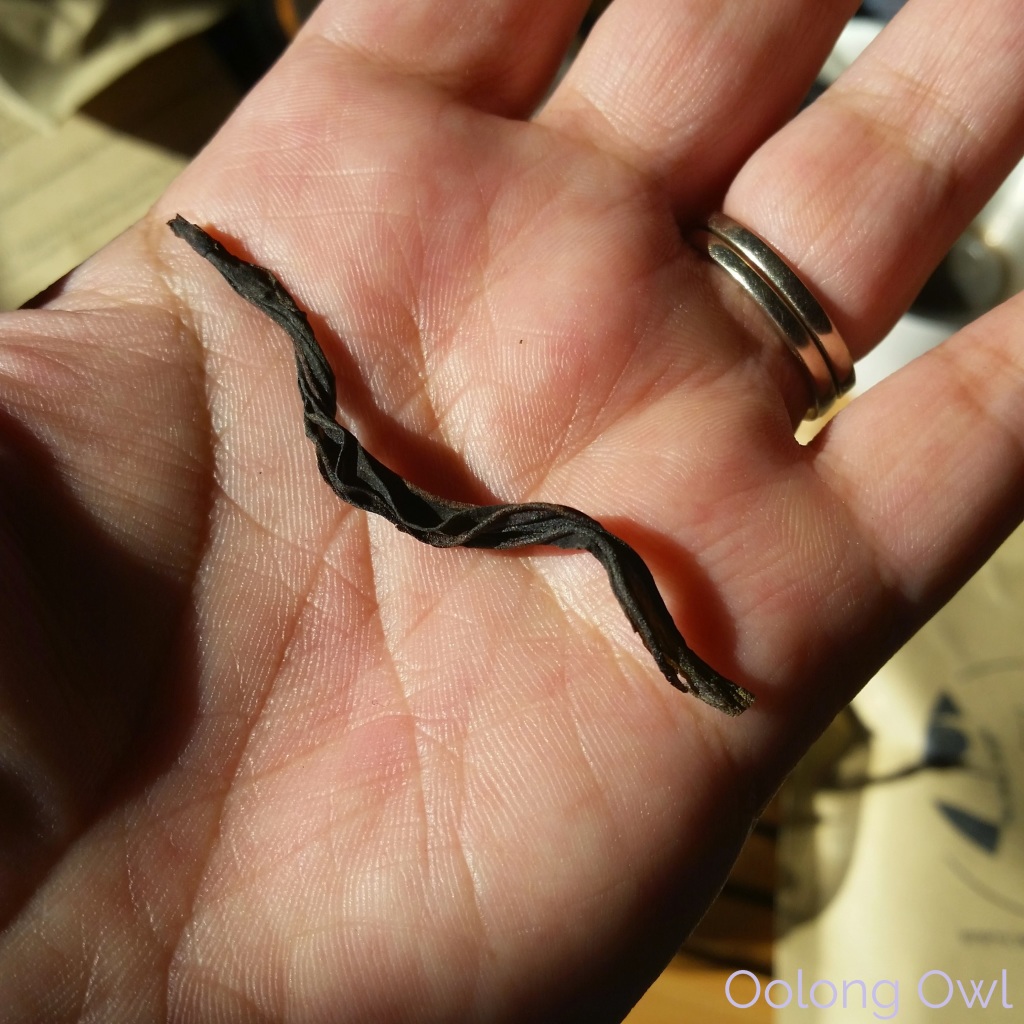 Steeps up with an interesting smell. This could be my brain playing tricks, but I feel like I'm in a duck pond. Sweet, earthy, wet animal, wet forest floor and floral.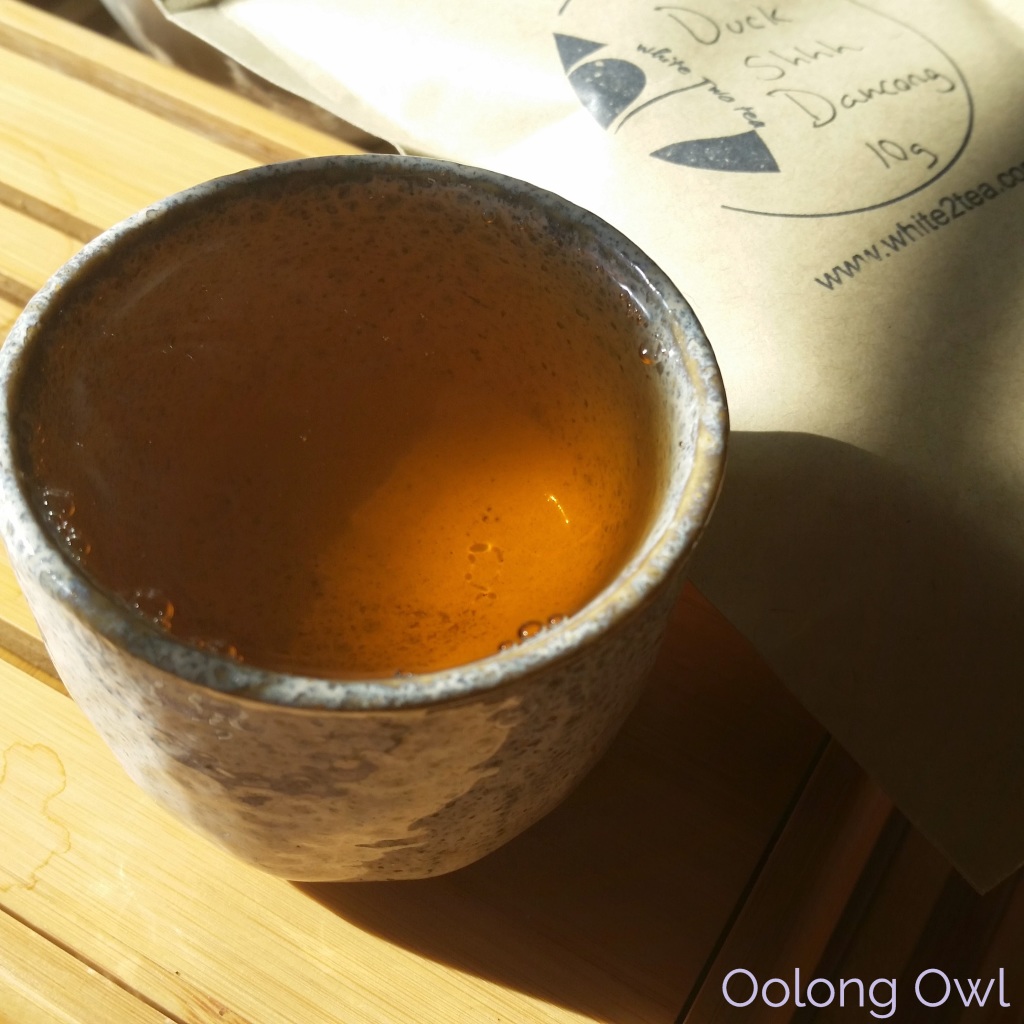 Duck Shhh Dancong tastes amazing though – very smooth sip, slick sweet honey, earthy light wood, with a balance of dryness end of sip. Later infusions I'm getting cinnamon, magnolia and steamed spinach notes. The flavor is delicate, complex and interesting. I'm a big oolong drinker with preference to more oxidized oolongs. This Duck Shhh oolong (Ya Shi Xiang) is a more lighter oxidized oolong, but greatly appeals to my tastes, plus I got slamming tea drunk off it.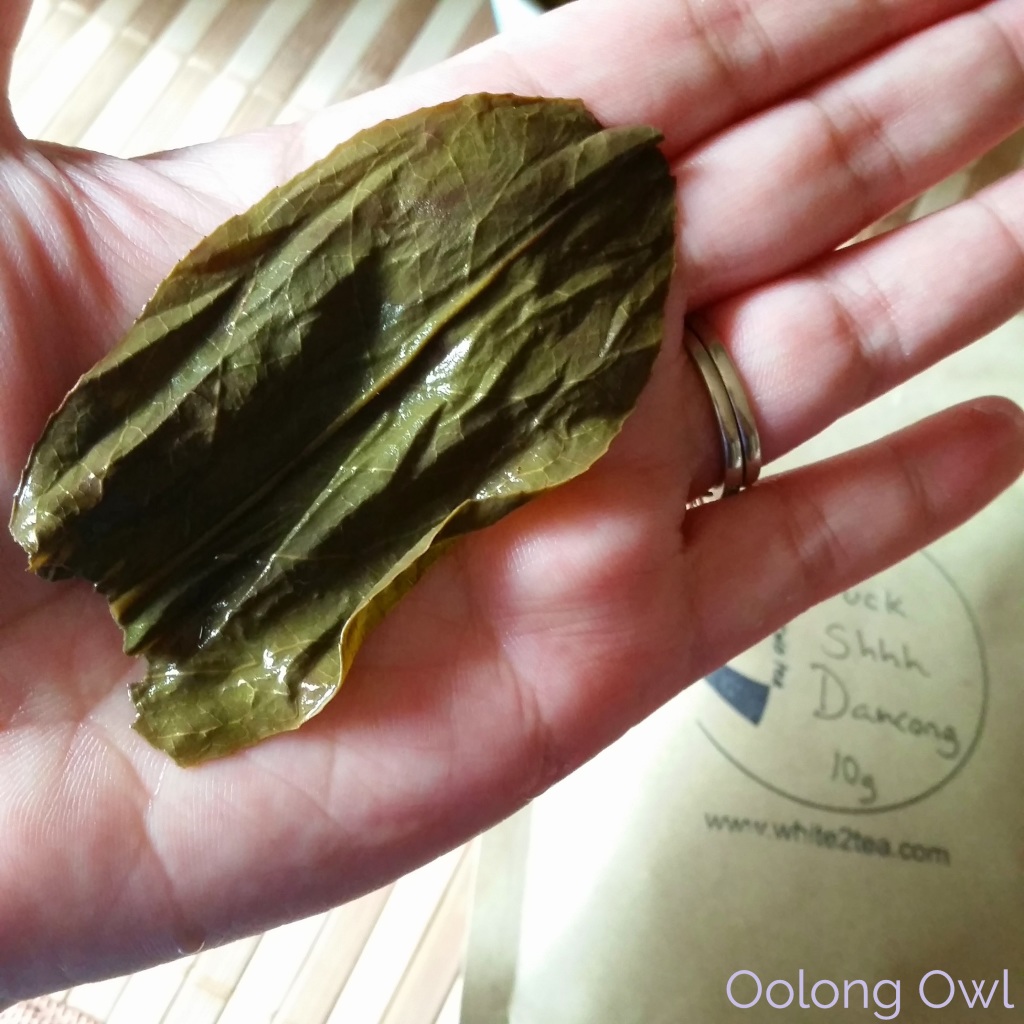 2000 Mini- Chocolate shu pu'er
This tea is in tight dry little cubes.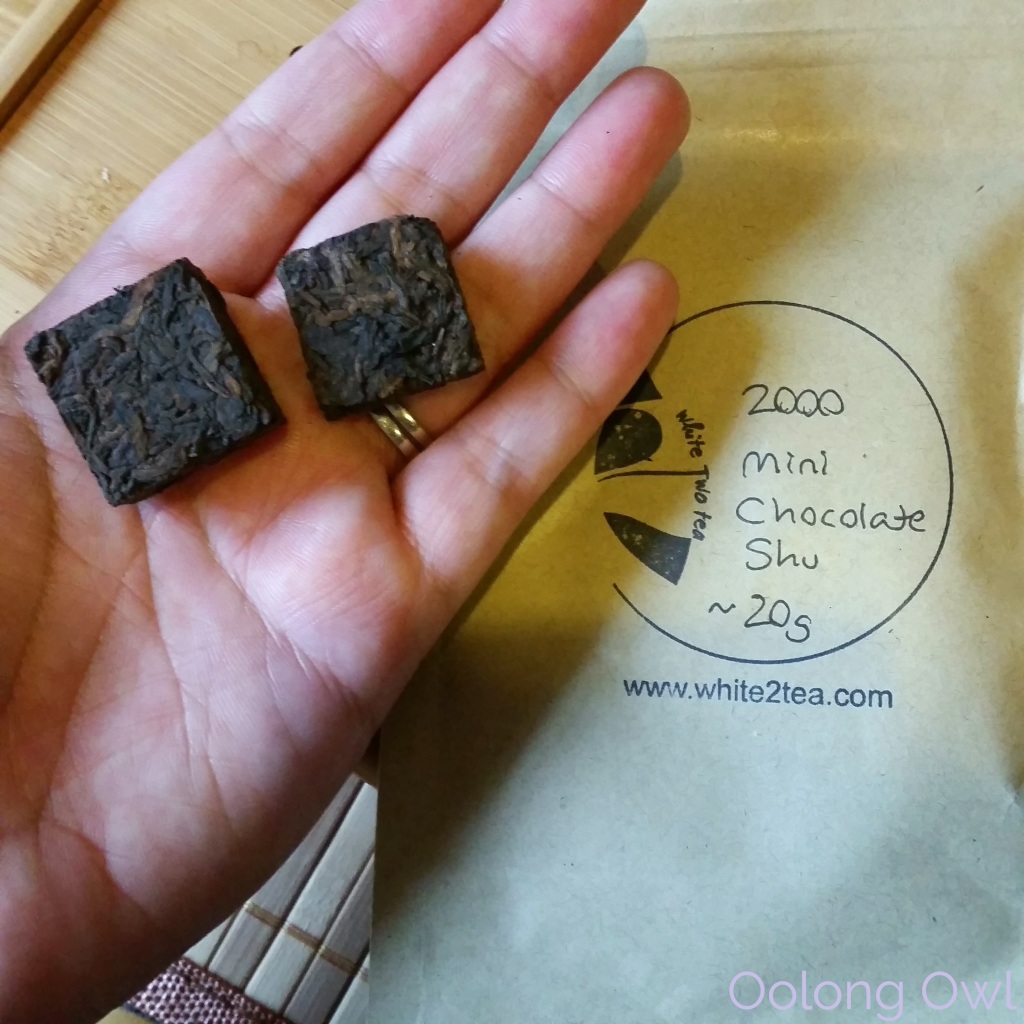 Apparently some people got heart shapes! Anyways, I failed at following instructions to break the squares, taking 2 rinses and 3 steeps in to get this tea really going. Once it is going, OH MAN IS IT GOOD! First off, a clear brew – so pretty!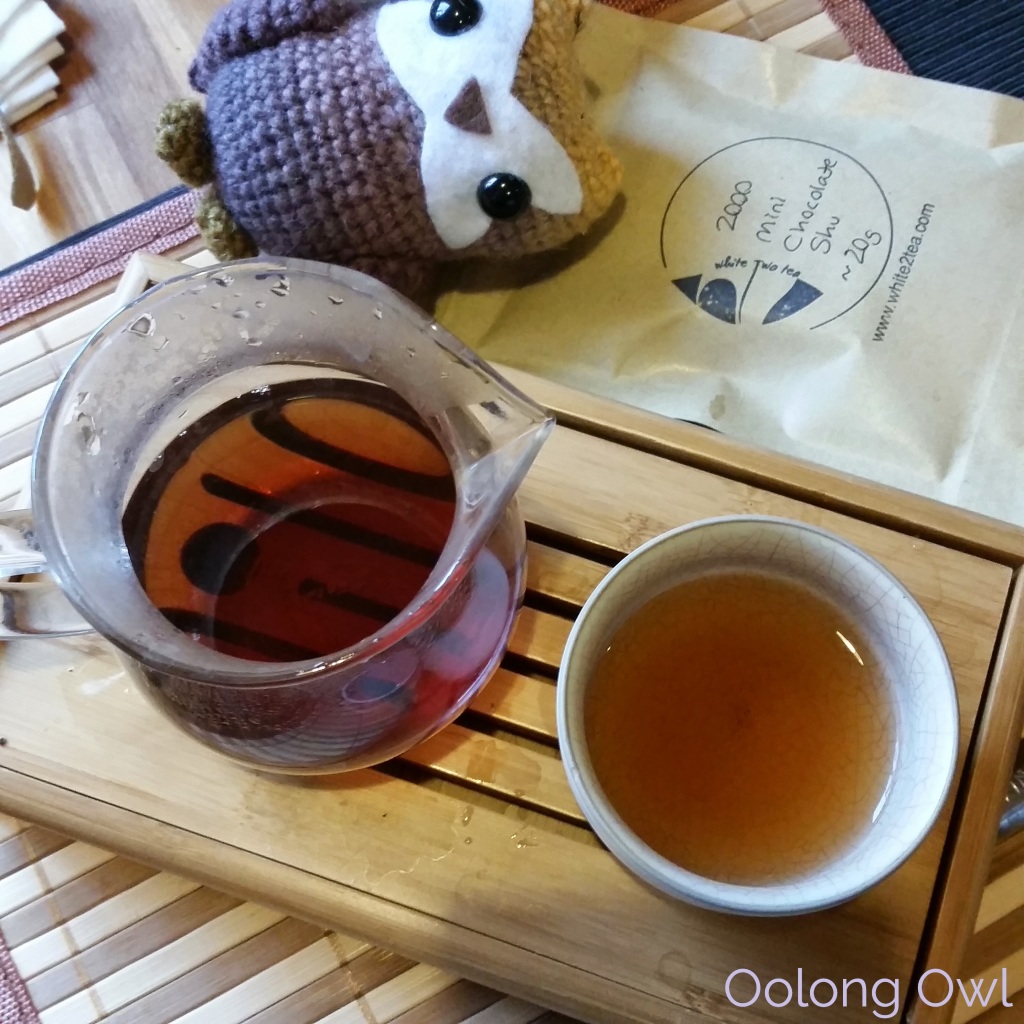 SO GOOD! It's super smooth with flavors of milk chocolate, wet stones, fig and caramel. Later infusions stay rich white lots of sweet fruity chocolate flavors making this tea owl very happy for an entire afternoon of tea drinking Uggg, I want more of the 2000 Mini- Chocolate shu pu'er but I'm so strapped on space for tea and potentially not enough time to drink up all my tea.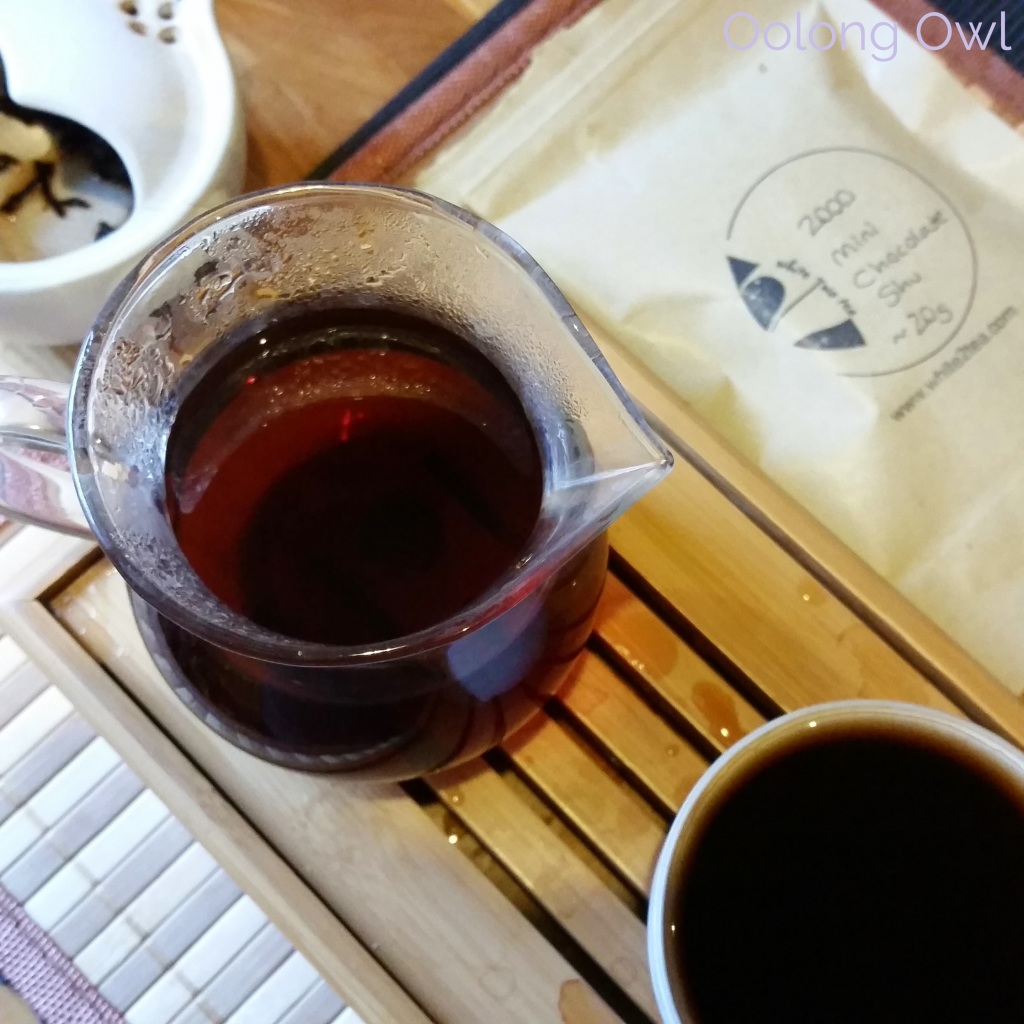 Comments
Admittedly, I procrastinated on getting in the White2Tea Club for the price – $30 a month. However, the teas you get are very high quality with a nice variety so I feel I paid a fair price for what I got and a deal for the amazing tea experiences. For the first month of the , the teas were amazing! I'm very happy with all the teas I sampled and they made it very tempting for this overloaded tea drinker to buy more. Thankfully, the 2000 Mini-Chocolate shu can be purchased. EDIT: Duck Shhh Dancong is now on sale at White2Tea.
I'd give the White2Tea Club a MUST BUY for a pu'er lover. I'm pumped for the December package as it has the 2008 Often (OMG SWEET video game art!)
MMMMMM Mini Chocolate shu!!!!