Zoomdweebies, the tea seller that has the 52 Teas line (a new tea blend out each week!) and the Southern Boy Iced Teas as recently redone their shop and made a few changes. I mostly purchase from the 52 Teas line, especially when there is a really cool tea blend for the week.
For the 52 Teas line, Zoomdweebies now sells the tea in 0.5oz/14gram packages instead of the 1.5 or 2 oz packages. That way you can try more and take a gamble on some weird (usually good) teas. I ordered 4 teas that looked fun, Genmacashew Genmaicha, Apple Jack's Apple Harvest, Butter Cream Toffee and Kiwi Cheesecake Oolong, as there was a buy 3 get 1 free deal.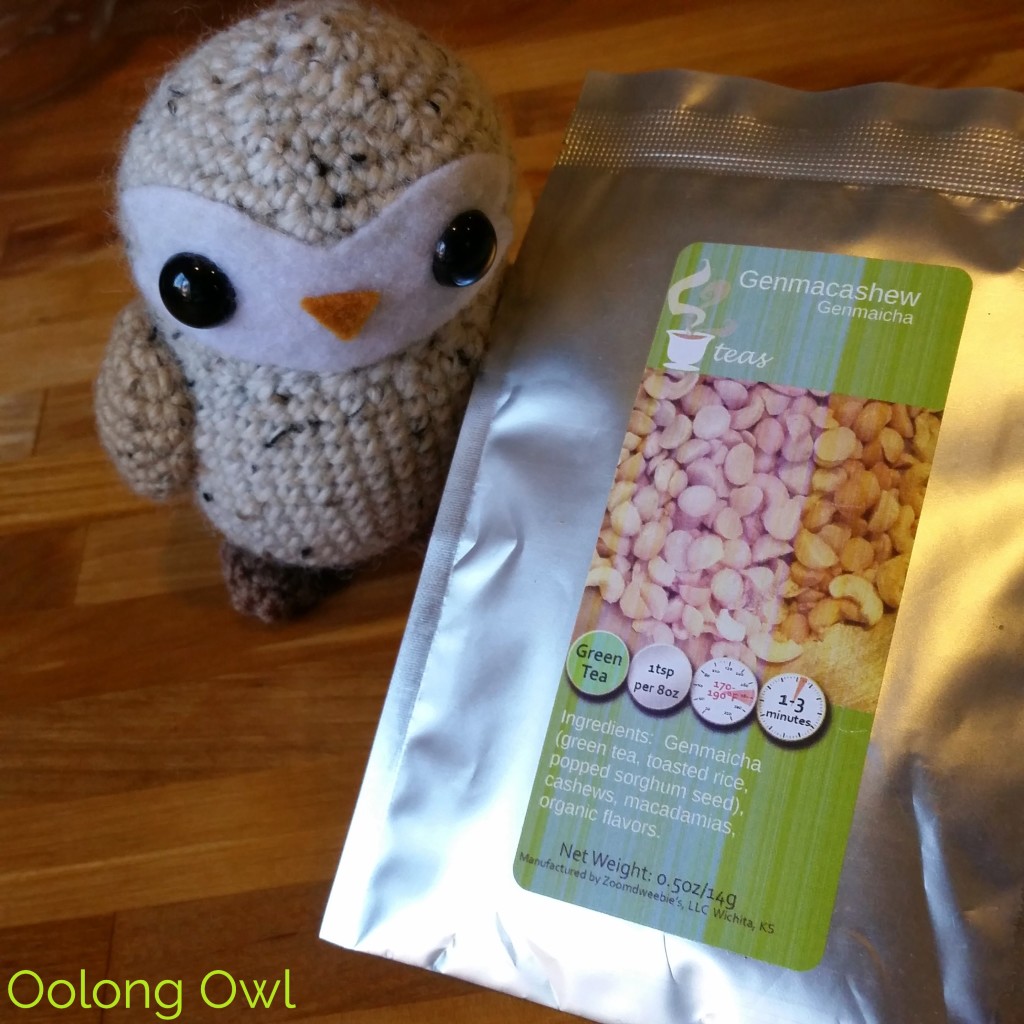 I prefer the smaller sized teas for sampling due to my massive tea stash, but I was sad to see the resealable bags are retired. Though the packet is small enough you probably will drink the tea in a couple sessions anyways. Here is the new packaging pictured with an older 52 Teas that I haven't opened yet.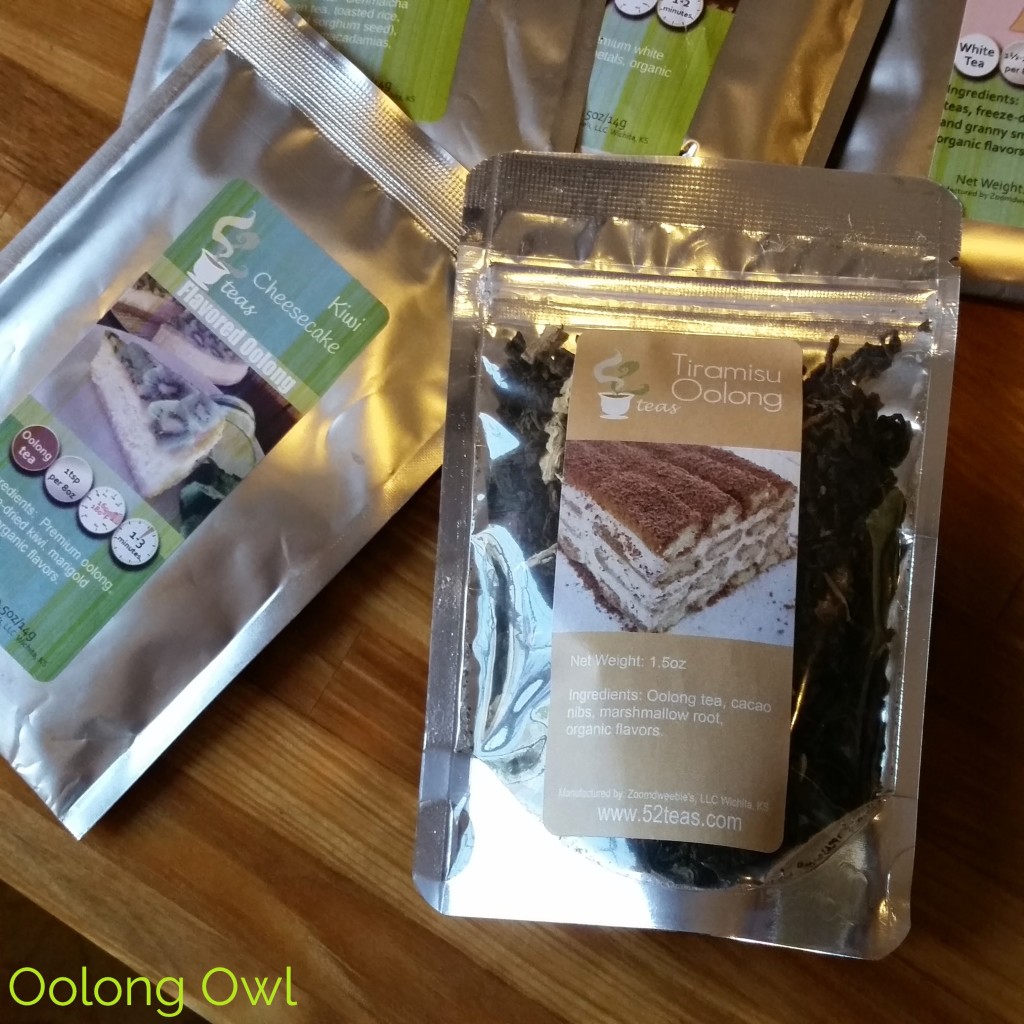 Anyways, time to sample Genmacashew Genmaicha – a genmaicha blended with cashews and macadamia nuts!
Dry Leaf
Out of all the other teas I ordered, Genmacashew Genmaicha is one of the heavy ones as the package feels less full. When I open the packet, I get plenty of sugar sweet nut brittle scent. Inside, a genmaicha with plenty of toasted rice, popped corn and chunks of nuts. Since the nuts are heavy, looks like one would get 2 or 3 12oz mug fulls of tea.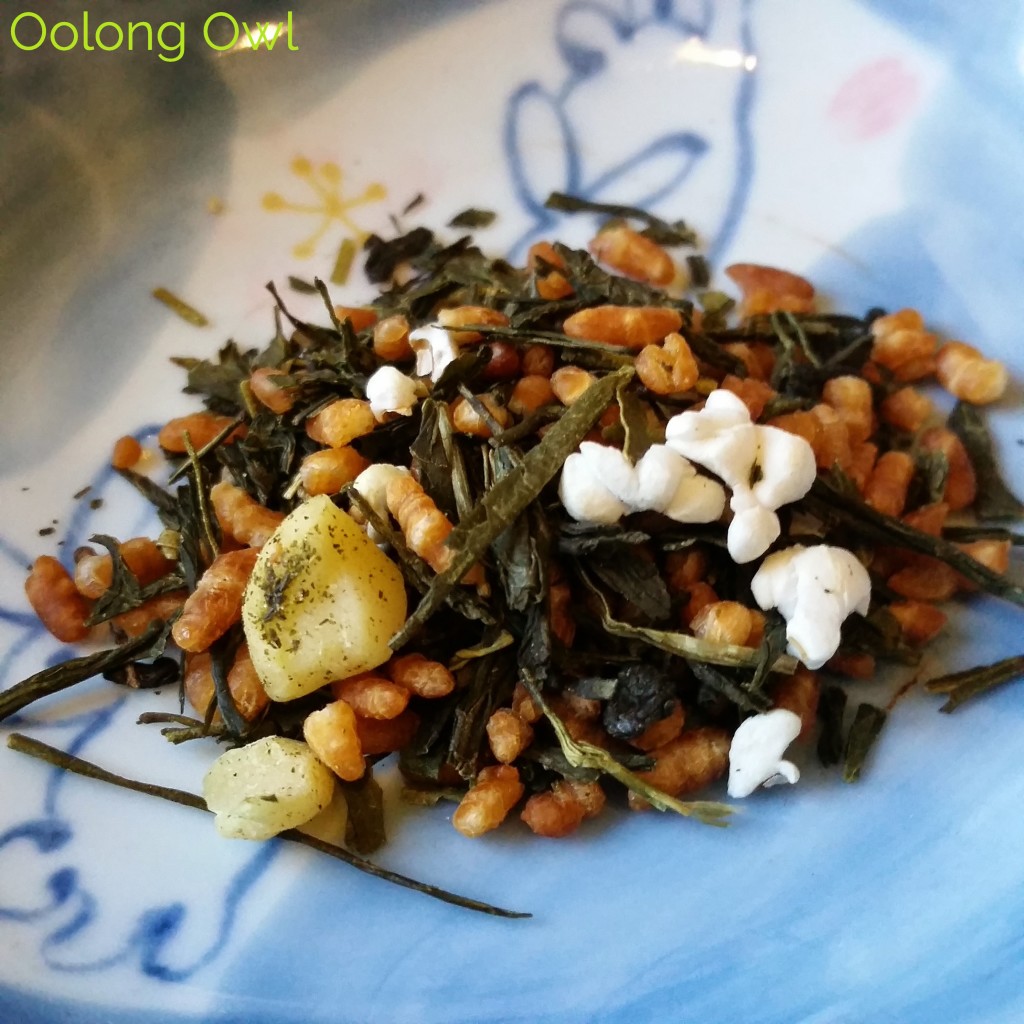 Steeping Instructions
The steeping instructions on Genmacashew Genmaicha is 170f to 190f for 1 to 3 minute steeping. I went with my green tea blend usual of 175f for 2 minutes.
Tasting of 52 Tea's Genmacashew Genmaicha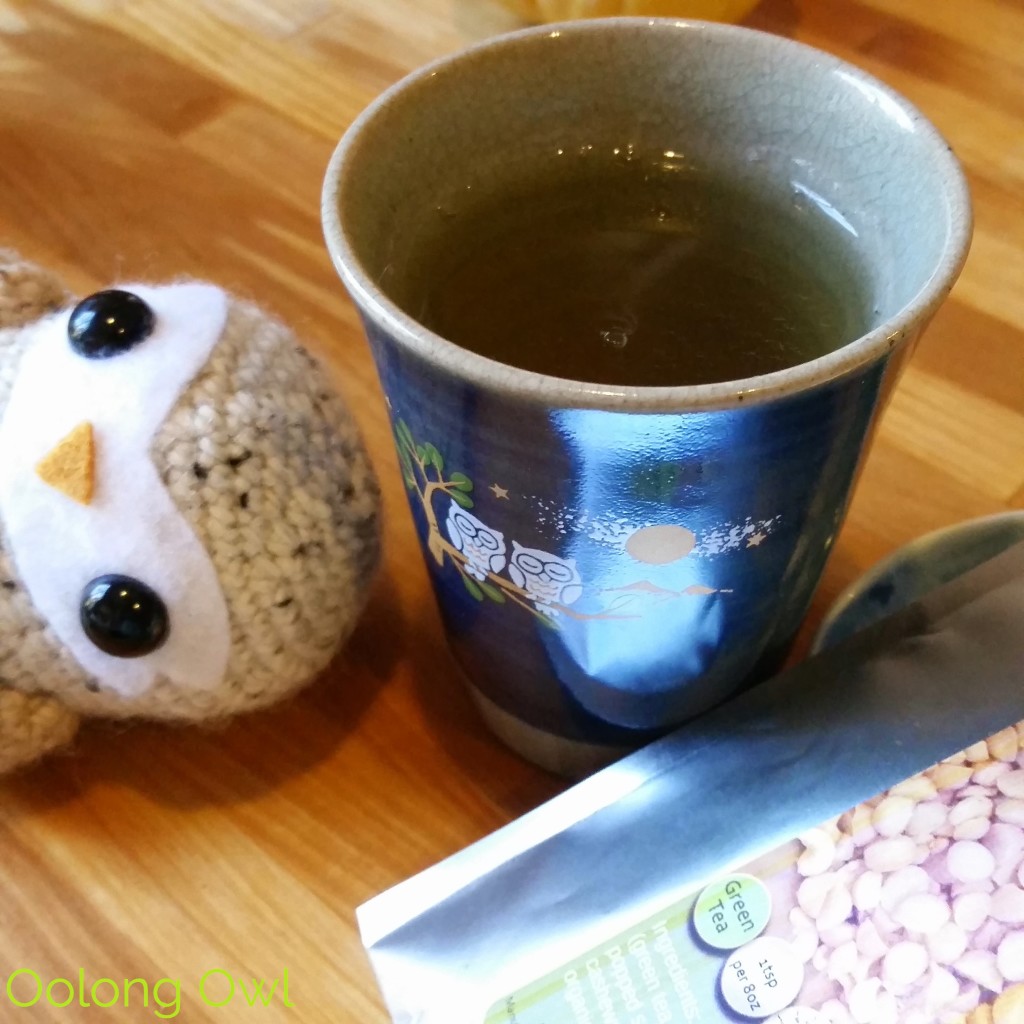 Genmacashew Genmaicha sips in sweet like spun sugar with a thick nutty body. The nuttyness is quite sweet. I can pick out the macadamia nuts, which is adding some of the sweetness. Genmacashew Genmaicha finishes off with savory twist with rich toasty rice flavor and more nutty flavor. The aftertaste is maybe cashew flavor, though I'm getting more of that spun sugar flavor.
Resteep: I steeped Genmacashew Genmaicha for another 3 minutes. The resteep came out really smooth, with a lightly sweet nutty flavor that goes well with the light toasty nut. The green tea is a little bitter from the extended infusion, but pretty good.
Comments
52 Tea's Genmacashew Genmaicha is a nutty sweet treat spin on traditional genmaicha! It's a sweet tooth treat tea, perfect to fill that nut brittle craving. Out of all of the 52 Teas Genmaicha blends, Marshmallow treat, S'mores and Strawberry Marshmallow treat are my favorite, with Genmacashew in 4th.
Hey tea blenders, we need more macadamia or cashew nut blends!