Cockatiel's Tea is a white peony tea infused with habanero peppers, blended with freshly dried ginger. This tea is blended and sold by Pelican Tea, online US seller of spicy teas.
More habanero infused tea! Time for more spicy burning tea love! Previously on Oolong Owl, I reviewed Pelican Teas' Tentacle Tea, on the spicy end of medium heat. Today's tea, Cockatiel's Tea is rated as "mild" with only 1 hot pepper on the packaging. Of course, from the previous tea, these are spicy food lovers terms of heat. Boy do I need some hot food right now to add some pep to spring cleaning.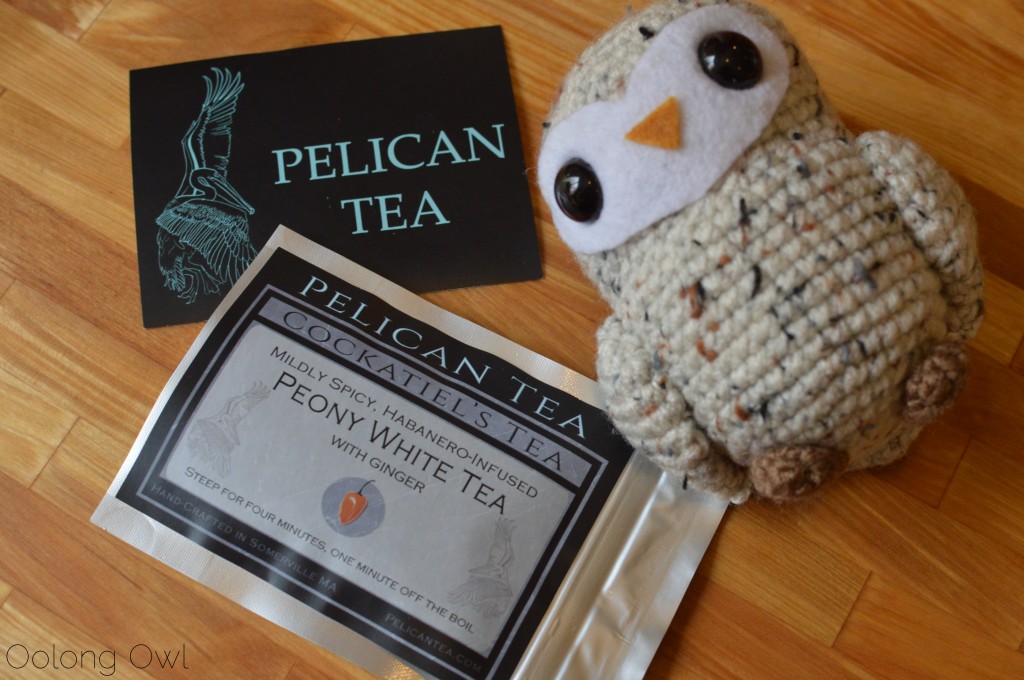 Dry Leaf
Simply opening the package released an intense spicy ginger scent into the room. Do no get too close to smell the tea, your eyes will water! Cockatiel's Tea has a good looking white peony with chunks of ginger. Other than the smell, pretty harmless looking tea.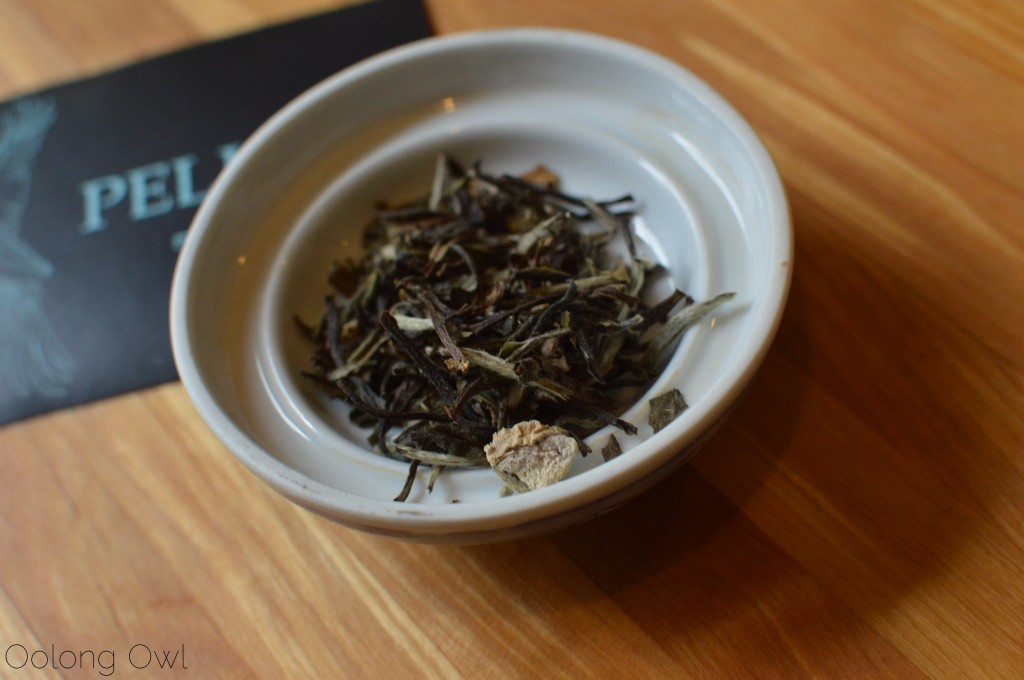 Steeping Instructions
The steeping instructions for Cockatiel's Tea is a 4 minute steep, with water 1 minute off the boil. For those who do not have a variable temperature kettle, that is easy to follow. Since this tea owl has a fancy pants tea kettle, I went with 175F water.
After 4 minutes, Cockatiel's Tea created a pale gold brew that smells lightly floral, peach notes and ginger scent. Seems harmless (forgetting the dry leaf made my eyes water).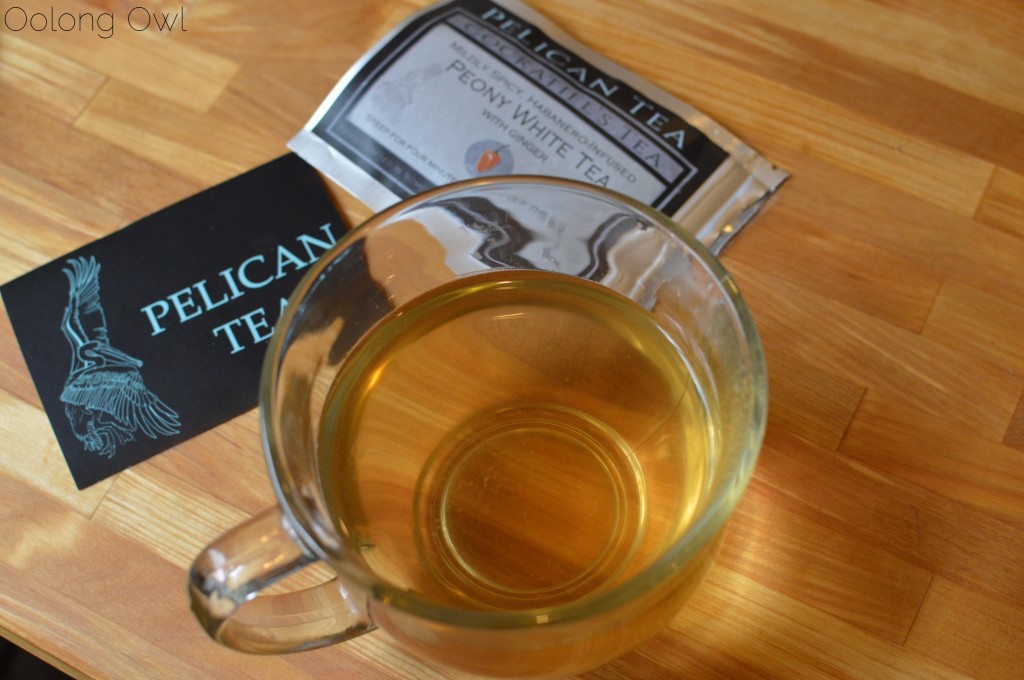 Tasting of Pelican Tea's Cockatiel's Tea
Cockatiel's Tea sips in light bodied and sweet. The white peony is fresh, with a light floral and fruit sweetness. The ginger flavor glides in, burning you end of sip. The hot burn in the ginger burn isn't from the ginger – usually ginger with this much burn has a stronger ginger flavor as well as some bitterness. Ah, the magic of habanero! The heat here I'd give a 4/10 on the Spice-o-meter, it's got a kick that you feel as you swallow the sip, but Cockatiel's Tea is still easy to drink.
Sweetened: Hands down, Cockatiel's Tea sweetened tastes like a ginger ale with a good ginger kick to it. This tea would be fantastic iced!!! Alas, I do not have enough tea to make a good iced tea, or I would of made another round of tea.
Comments
Ginger lovers and ginger ale lovers who love a ginger burn kick - Pelican Tea's Cockatiel's Tea would be the tea for you. I like how simple this tea is – white peony habanero infused and ginger – yet with good fresh tea and ginger,  you get a complex ginger tea.
If you love spicy teas, I recommend checking out Pelican Tea as they have some tasty, unique, fresh and hot tasting teas!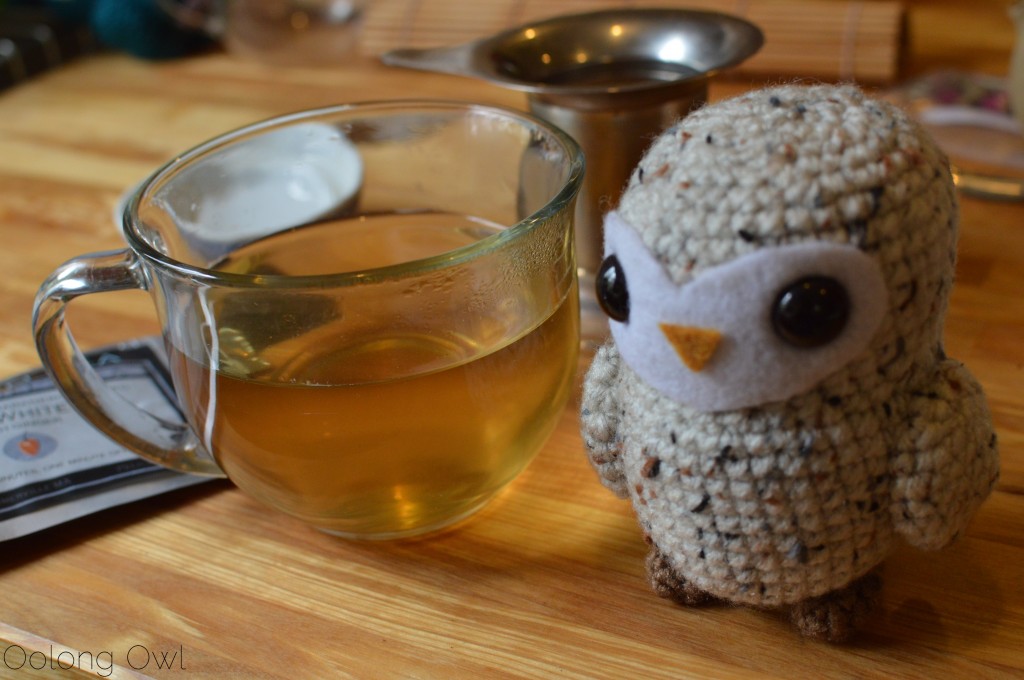 (tea provided for review)