OOOOOLONG! YEAH! Oolong time! HOOTHOOT!
Today's oolong is Oriental Beauty from Tea Ave, a new oolong only tea seller from my home town of Vancouver, Canada. A few months back I was able to preview a bunch of Tea Ave's oolongs. Now that they have launched I am able to try their loose leaf!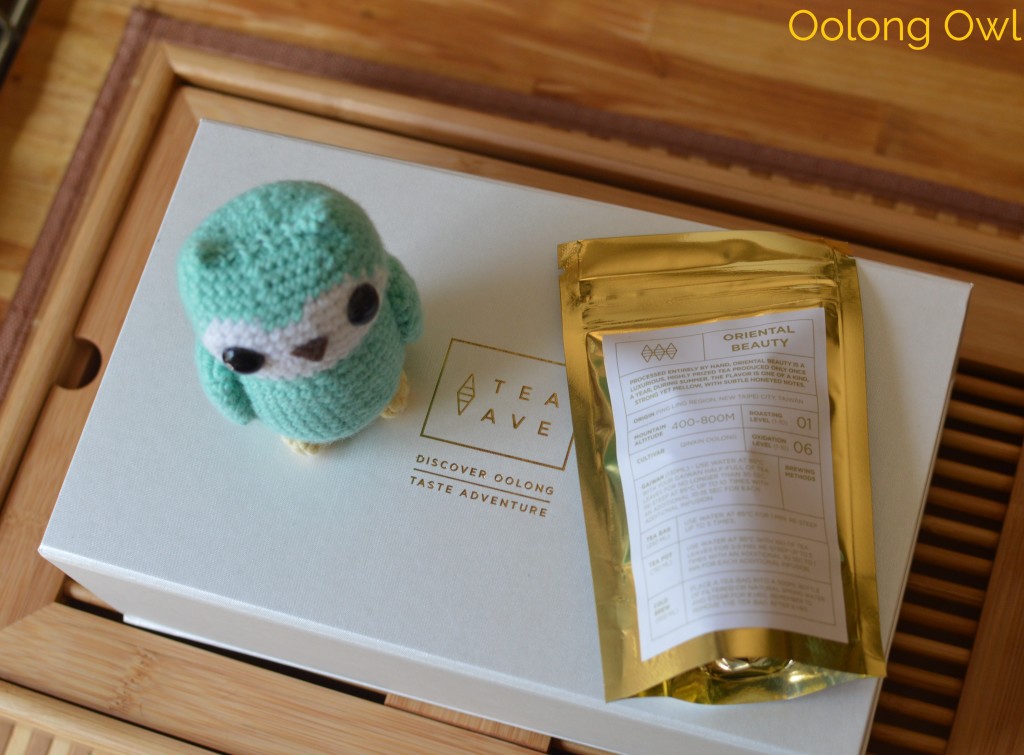 I also have Tea Ave's aroma cup set. After the Tea Owls were messing around with it, I had to sit down with them and watch videos on how to use an aroma cup.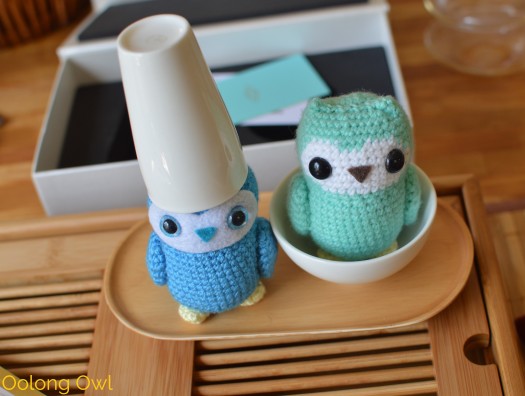 The Tea Owls placed a $5 bet I'll burn myself, those brats!
Dry Leaf
Oriental Beauty has a squishy dark raisin scent! Pretty dry leaf with the colors of fuzzy silver, gold, reddy brown and black.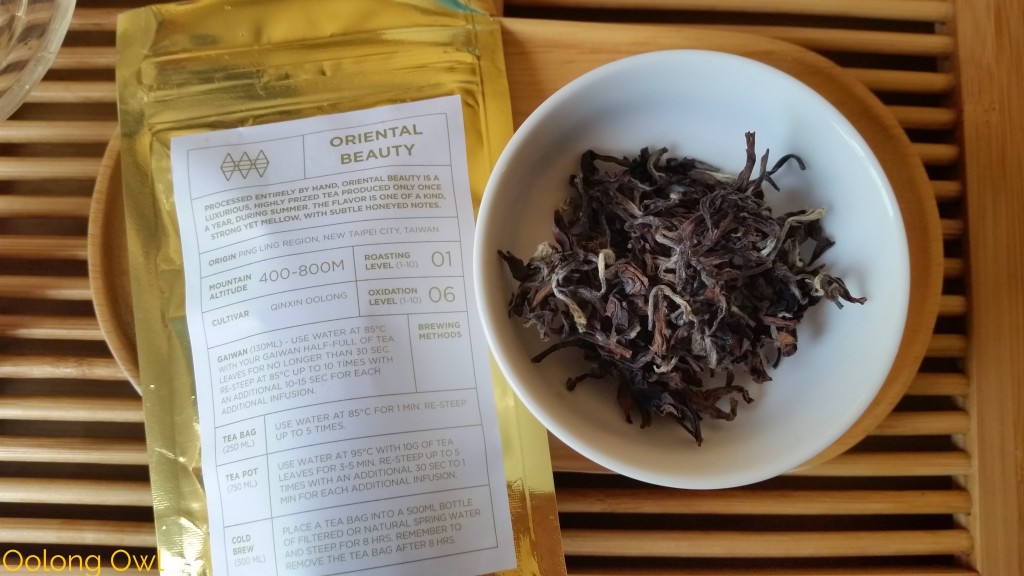 Steeping Instructions
I love how the sample pack has all the tea information on it as well as various steeping instructions.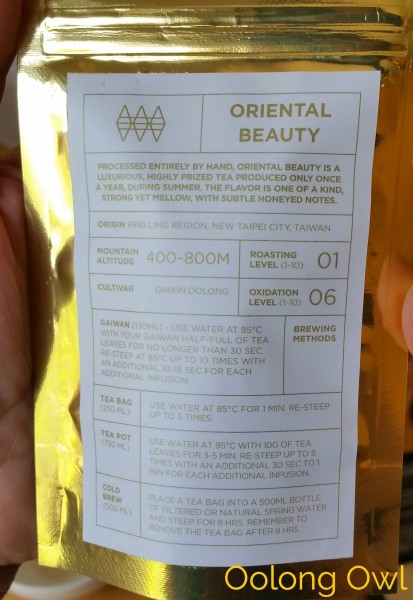 I'm going with their gong fu instructions, using a gaiwan and 85c /185 f water temperature.
Tasting of Tea Ave's Oriental Beauty Oolong
First Infusion: The flavor is of linen and butter with a soft floral. Hmm… needs more steeping! The colour of the tea is a light yellow cream.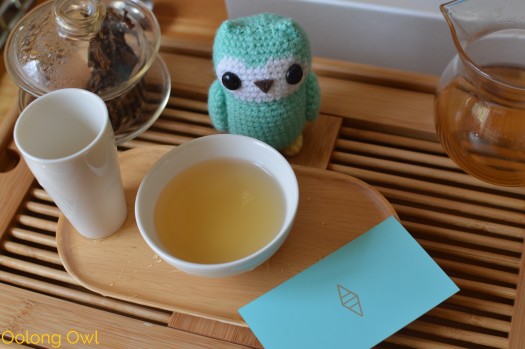 Second Infusion: Now we are talking! Tea Ave's Oriental Beauty is sweet raisin, bready with a very heavy creamy texture. The aroma cup smells like cinnamon buns to me, very cool!
The aroma cup is quite easy to use! You fill the narrow aroma cup with tea.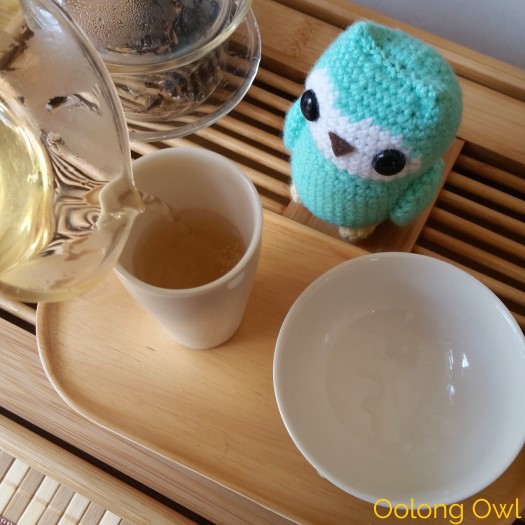 Place the bigger cup on top, like a mushroom (OMG TEA MUSHROOM)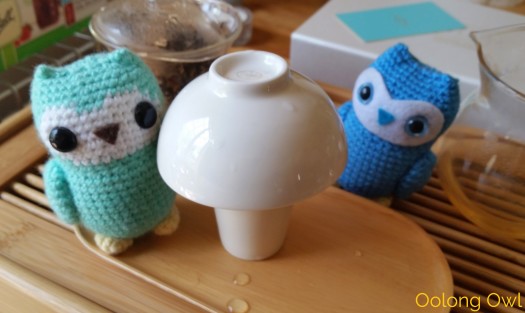 Then you flip the cup pair over…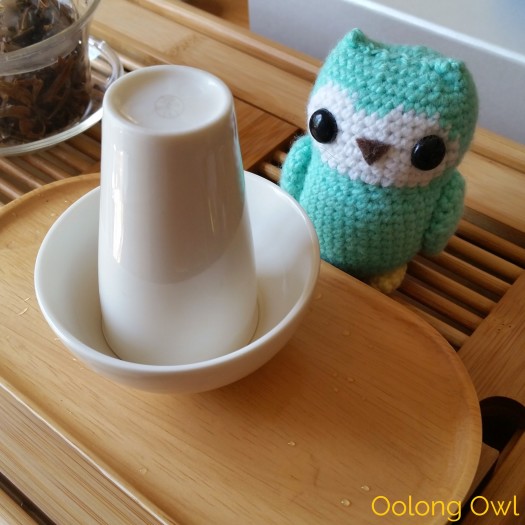 … and remove the aroma cup. You can smell the tall aroma cup right away, or roll it in your hands to get the air flowing before you smell.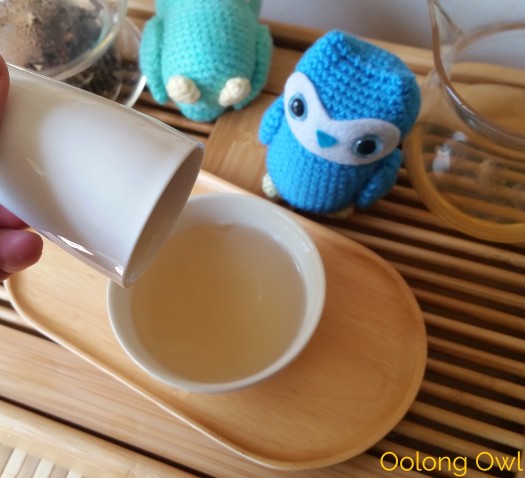 Did the Tea Owls win the bet? They did. There's a photo missing in there where I paused mid flip to take a photo… and burn myself with tea.
Third and Fourth Infusion: Oh yeah that's good, best infusions here! The flavor is still sweet juicy dark raisins but now with toasty bread, honey and a bit of spice. There is a lingering floral aftertaste. The body is still very thick, adding a comforting mellowness to the entire sip. Look at that colour!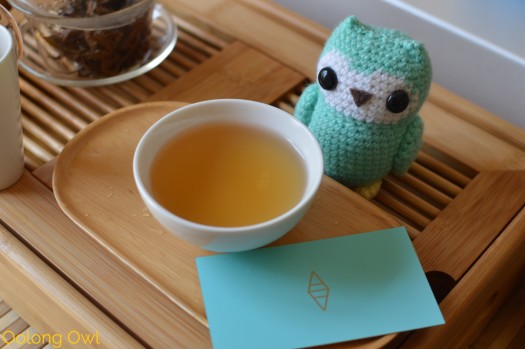 Fifth, Sixth and Seventh Infusion: The Oriental Beauty is now easing off the thick body and getting brighter in taste. The fruit has shifted to a honey pear instead of raisin. Yum!
Eighth and Ninth Infusion: The texture has a bit of thickness left, with the flavor being quite light and mostly of honey notes. That colour though, wow!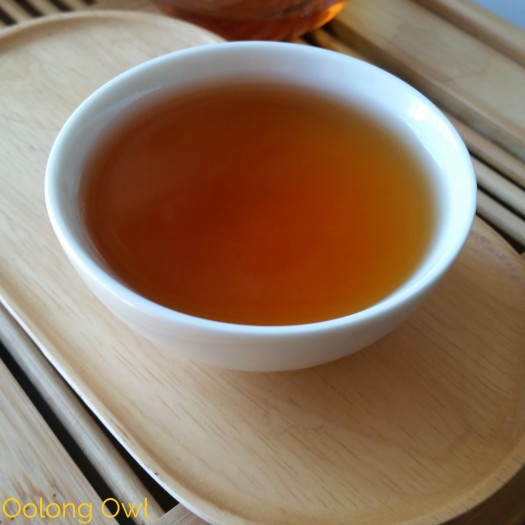 Desperation steep: I jacked up the water temperature to boiling and steeped this one for 30 minutes to an hour (admittedly, I forgot about it.) The flavor is a punchy strong sweet pear with a thick body. However, this infusion was on the dry side. Out of all the infusions, this was the only dry one.
Different Water Temperature: I decided to try Oriental Beauty with a higher water temperature using boiling water, steeped in a gaiwan. The flavor is actually quite different. The infusions had black cherry and honey with a powdery dryness that fills the mouth, 4/10 Astringency. Totally try brewing Tea Ave's Oriental Beauty both ways and see which one you like!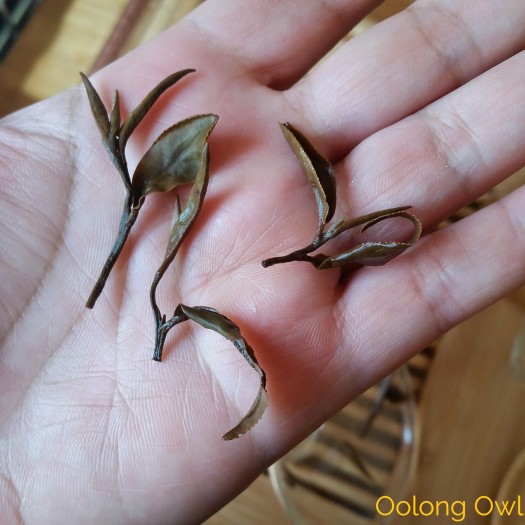 Comments
Tea Ave's Oriental Beauty is a wonderful oolong! This Oriental Beauty is more on the fruity side than roasty or floral. I really enjoyed the thick texture, fruity and toasty notes. Steeped with a lower water temperature of 185f/ 85c, this Oriental Beauty is an easy steeper with lots of flavor!
Be sure to check out Tea Ave's other oolongs – their website is gorgeous! Right now they are having a scented oolong sale too!
Bonus Glamour shot!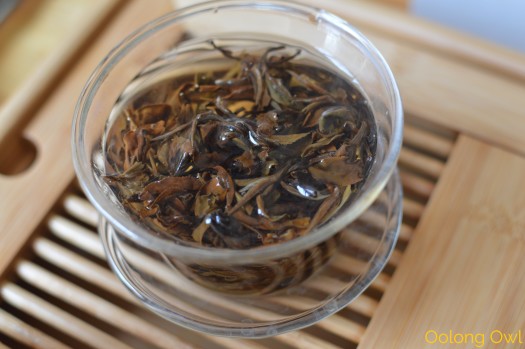 (tea provided for review)